When he's not pulling together glitzy Hollywood galas, celebrity event planner Bronson van Wyck takes to simpler, more laid-back entertaining at his lakeside home in New York's Long Island. And for the consummate host, late summer is all about casual get-togethers and cocktails by the lake. "There's something special about the summer where I like to embrace and even encourage the impromptu gathering," says Bronson. "Friends on a bike ride stop by for a drink that turns into dinner. Neighbors swing by to return my paddleboards and linger for sunset, or there are houseguests coming in and out. Unplanned entertaining can turn into the best nights." That laissez-faire attitude is in keeping with our idea of perfect late-summer afternoons, so we stopped in on Bronson as he geared up for a breezy cocktail gathering with friends and shared some easy and stylish tips for throwing a relaxed fete.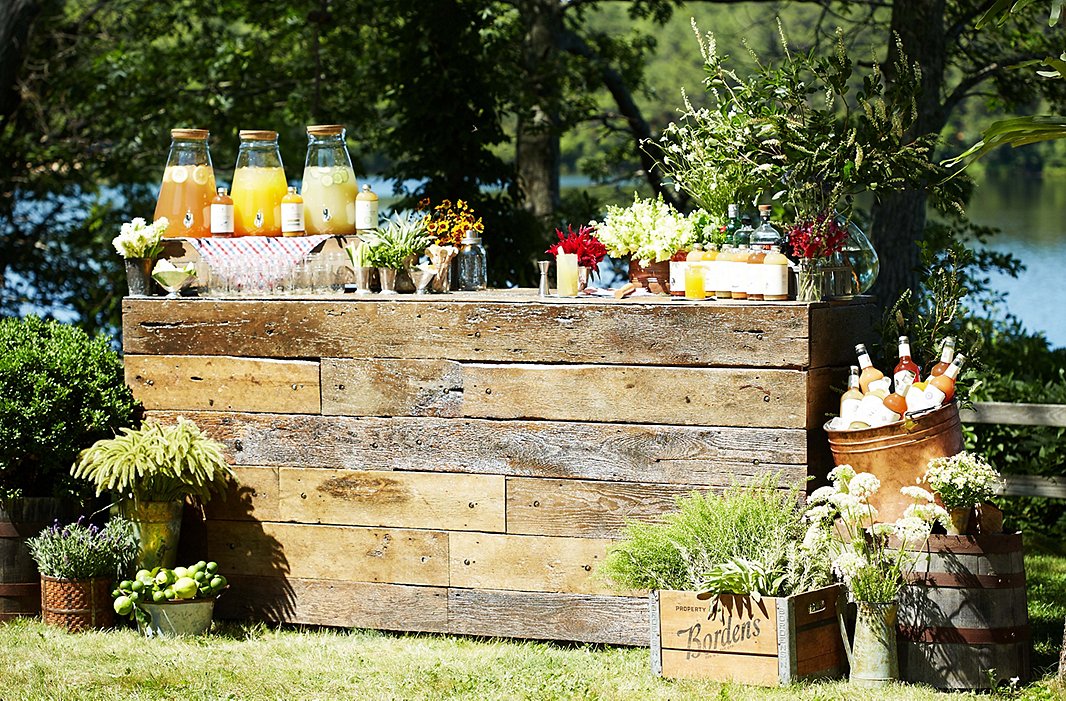 Go with a Self-Serve (Everything) Bar
During summer, Bronson rolls out his rustic wooden bar from the garage for cocktail hour every chance he gets. And he makes it a one-stop station where guests can help themselves to both drinks and garnishes. "Forget fussy, and keep it simple. Great hosts make it all about the guests, not the host," he says. "I want my guests to be encouraged to serve themselves and go back for seconds and thirds and fourths. My bar setup is all about doctoring up your cocktail. Pick your flavor, and add your favorite garnish." Key to this approach is Bronson's favorite party helper: "These drink dispensers are worth every penny. It's a bartender at a fraction of the cost." Equally handy are the jelly jars Bronson opts for, stating that they offer "a slight twist to the classic mason jar, and they are practically indestructible."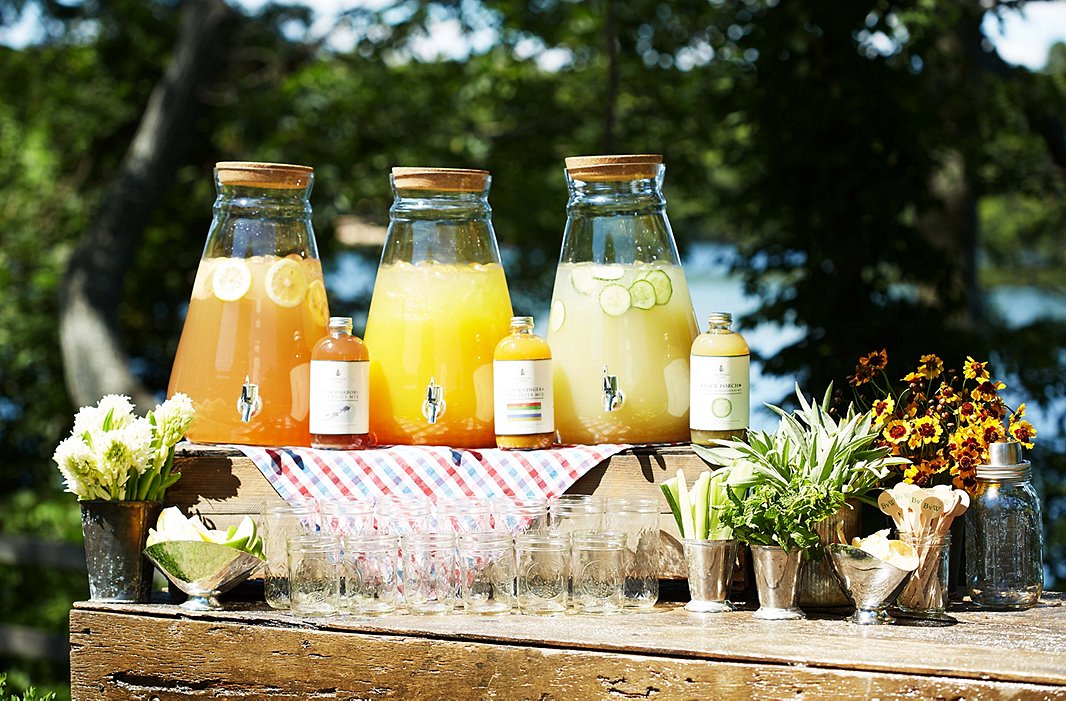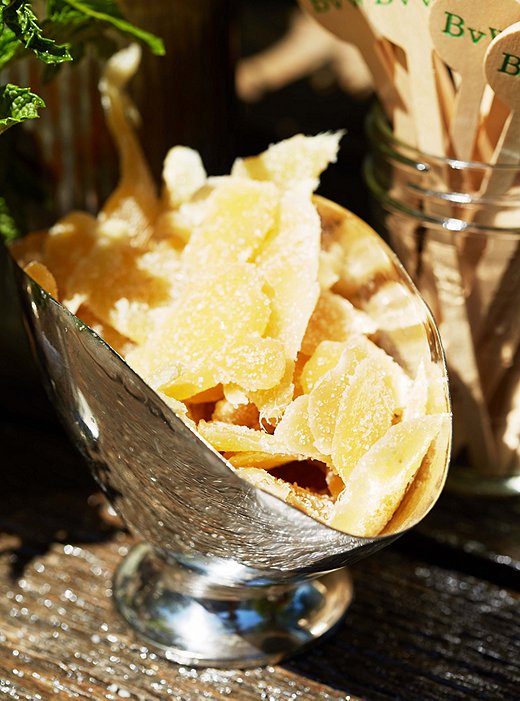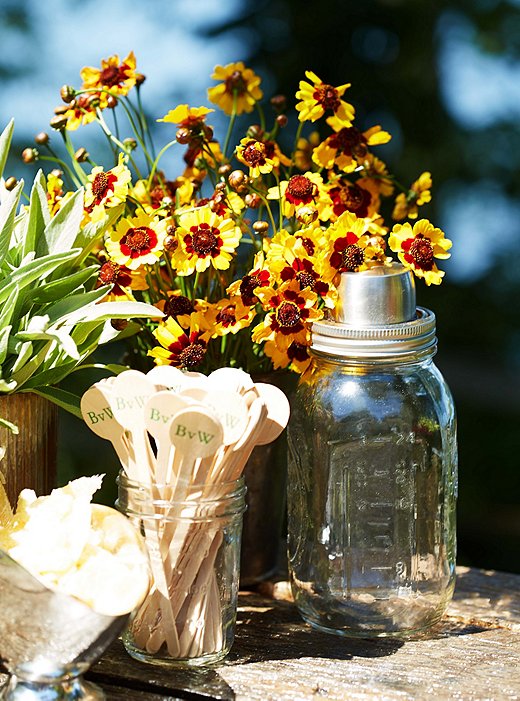 Sweat (Just a Few) Small Things
Most seasoned hosts will advise you not to stress over details, but Bronson believes that the little things are what set any gathering apart. "It's funny how sometimes the subtle details are the ones that set the tone and say that a host has thought about things," he says. However, it's about focusing on the right touches—for Bronson, those include monogrammed stirrers, cucumbers cut lengthwise to double as stirrers, fresh herbs for the picking, crystallized candied ginger—and knowing when you need some extra hands. "Don't be afraid to ask friends to help you—that is what they are there for! Take on the elements that you can, and enlist help for the rest. If you forget a thing or two, don't stress," he says. "Ask someone to go around to every guest with a pitcher of cocktails and offer refills. That friend will get a chance to meet everyone, and your guests will have full glasses."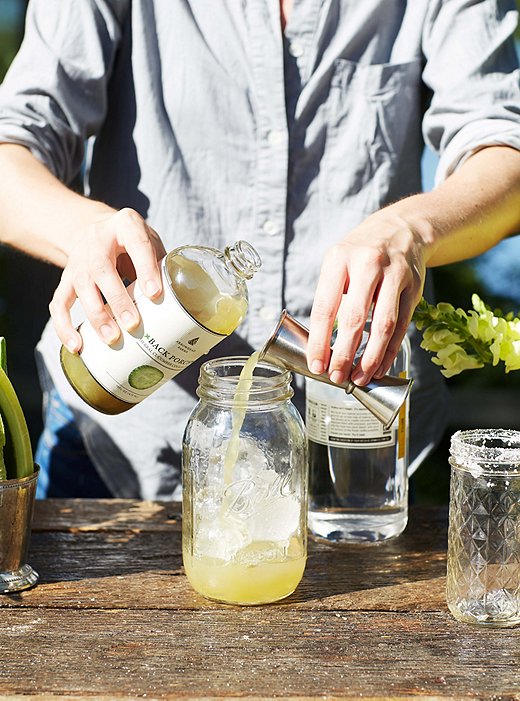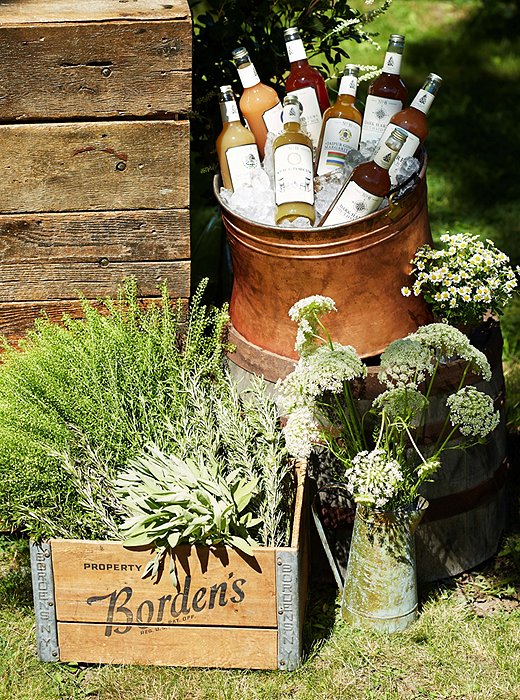 Create a Few Special Cocktails
No need to go overboard with your concoctions for casual gatherings. Instead make batches of specialty cocktails ahead of time. "We have three made-in-advance cocktails on tap here with garnishes at the ready for guests to make their own drinks," Bronson points out. "I made a ginger margarita that takes my tequila obsession to a whole new level—we added turmeric for a little healthy dash of antioxidants, and I just love the bright saffron color. The ginger bite can warm you up a bit and take you right into fall."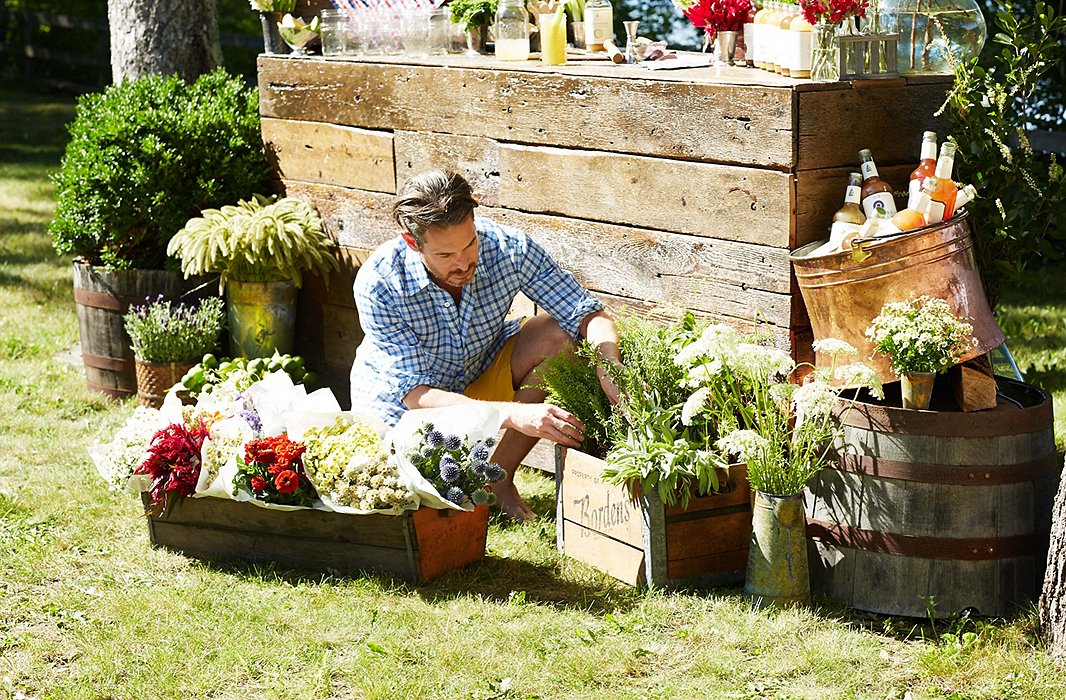 Embrace Seasonal Greenery
"I love to decorate with natural elements. Wildflowers, grasses, and cactus are my favorite, especially for backyard entertaining," Bronson says. "I like picking up whatever is at the market that day." Bronson also fills mint julep cups and wooden crates with herbs and lemons, so that the garnishes pull double-duty as lush decor surrounding the bar. "I incorporated the herbs in the cocktails and garnishes as part of the floral arrangements with basil plants, lavender, and clusters of mint. The hunt for lemons and limes on the vine is always worth it. It's a citrus bouquet!"
The hunt for lemons and limes on the vine is always worth it. It's a citrus bouquet!
Consider Indoor Comforts… Outside
Bringing pillows, rugs, and throws from inside your home outdoors can instantly increase the comfort factor of alfresco lounging on breezy days. "Roll out rugs and pillows and you've got instant seating for a dozen people," Bronson says. "I'm admittedly a little wild for tartans and plaids—at all times of the year!—and I love the mix of gingham with stripes with ikat."
Opt for Thoughtful Party Favors
At the end of any affair, casual or formal, gifts for guests are always a welcome touch. Bronson takes a fresh approach to party favors by wrapping up vibrant blooms. "I love the way they look all bundled together in old crates," he says of the bouquets that function as colorful decor during the gathering. "The other day I found celosia, hyacinth, zinnias, Queen Anne's lace, thistle, and snapdragons and kept them wrapped in paper. At the end of the night, guests can take one home for their nightstand."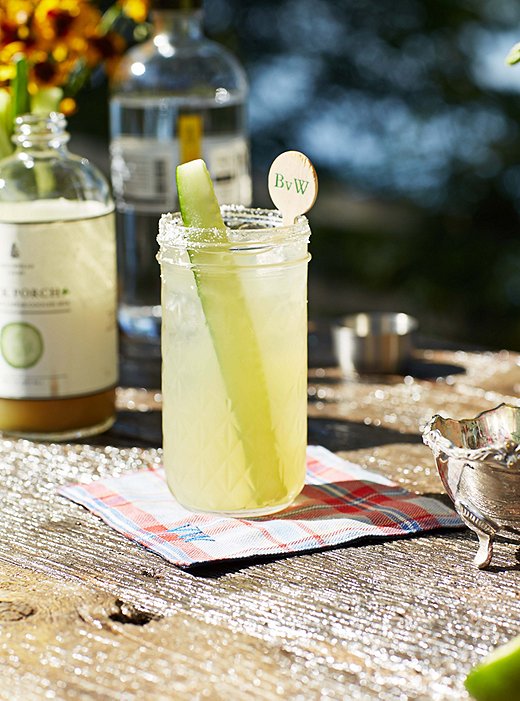 Bronson's Back Porch Herbal Cucumber Cooler Recipe
Ingredients
1/2 cup chopped cucumber
5 cilantro leaves
2 basil leaves
3/4 oz lime juice
3/4 oz simple syrup
2 oz vodka
1 oz club soda

How to Make It
Mix the fresh ingredients, lime juice, simple syrup, and vodka together, then top off with club soda before serving. It tastes best with crushed ice.
Life is too short to worry about the perfect vessel for this and that. Remember that it's supposed to be fun. If you let the enormity of a party overwhelm you, it will never be fun.