As the founder of and force behind Dylan's Candy Bar, Dylan Lauren is never short of sweet ideas. The on-the-go entrepreneur zips around the country to visit her ever-popular boutiques (15 locations and counting), all the while dreaming up new designs and flavors for her signature confections.
The one holiday that gets Dylan to hit pause on her busy schedule? Easter. Relishing the chance to go all-out with decorations and sweet treats, Dylan creates an Easter spread for her family's yearly gathering that both the kids and grown-ups look forward to. Here she shares her favorite tips for making your own Easter celebration even sweeter.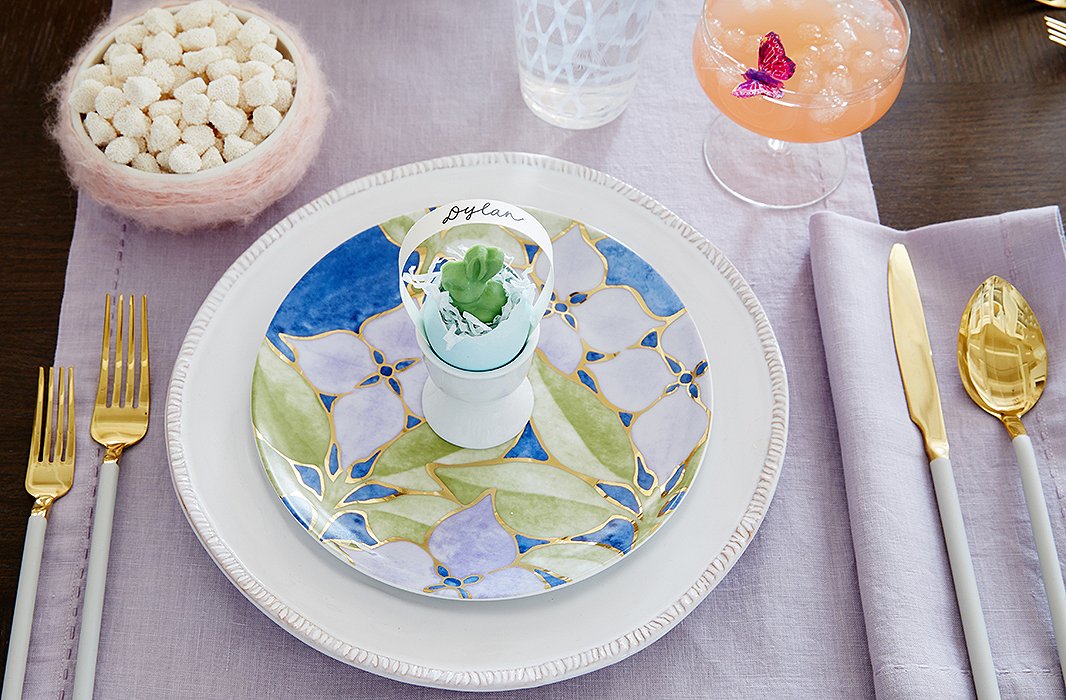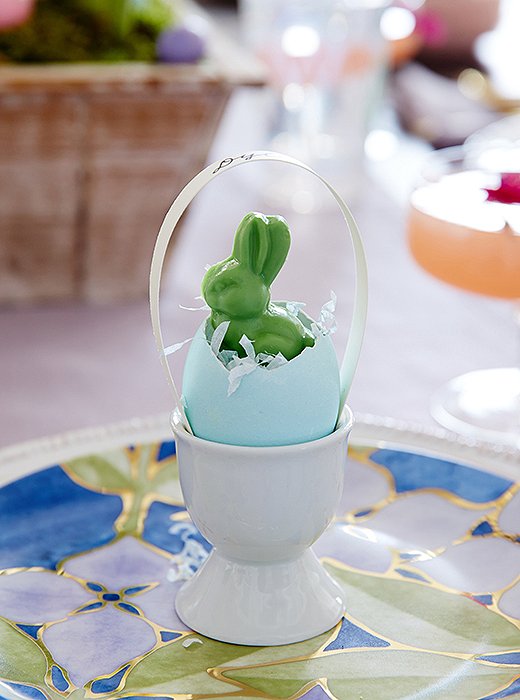 Create a Spring-Ready Table
Whether you're hosting a crowd or celebrating with family, Dylan recommends making the most of the holiday with a festive setting—just a few extra touches on the table will make the occasion all the more memorable. Dylan starts her own settings with linens in pastel tones, then layers on glassware and plates that evoke an air of spring.
Naturally candy comes into the equation at every turn, starting with the favors. Dylan likes to offer Easter goodies for her guests—maybe chocolate bunnies or bundles of cookies—each in a different motif or color. That way, she says, "everyone feels like they have something special." She'll often add a name tag so that each treat doubles as a place card.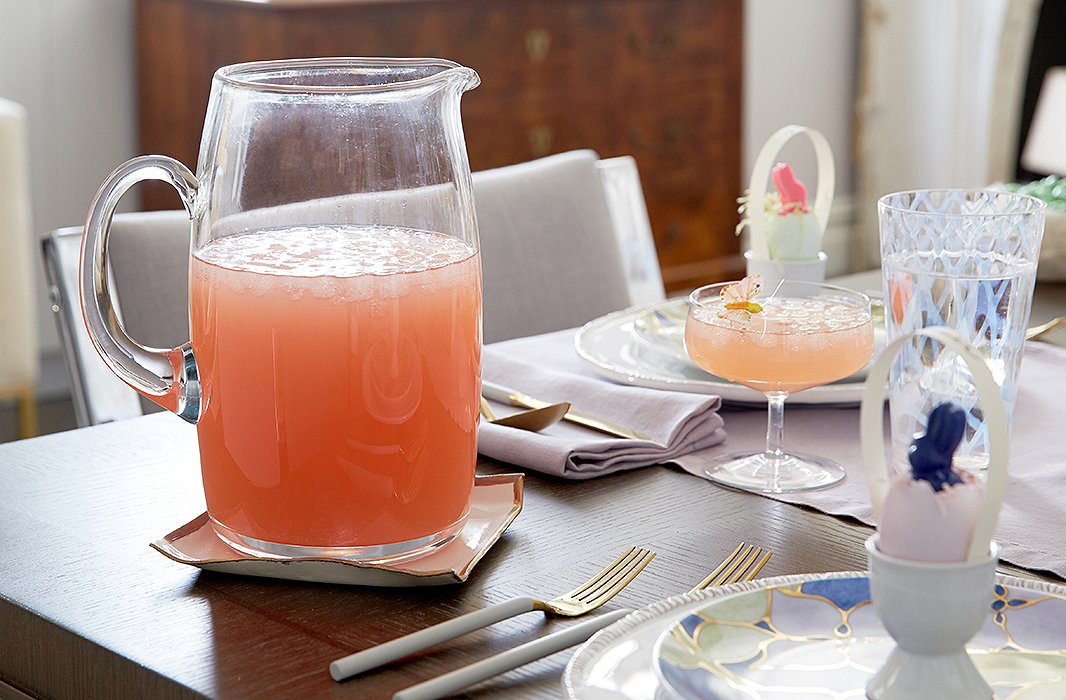 Make Your Decorations Sweet
Dylan designs her confections to look as good as they taste, so she naturally loves using the sweet treats as decor. Few things are more classically Easter than bunnies, which also happen to be Dylan's favorite animal (she fondly recalls two pet rabbits from her childhood, named Chocolate and Vanilla). A large bunny of the candy variety makes a whimsical centerpiece, nestled among daffodils and chocolate eggs in a rustic planter. Dylan then sprinkles even more confections around the table, from bowls of candies in springtime hues to trays stacked with cookies in colorful spring motifs.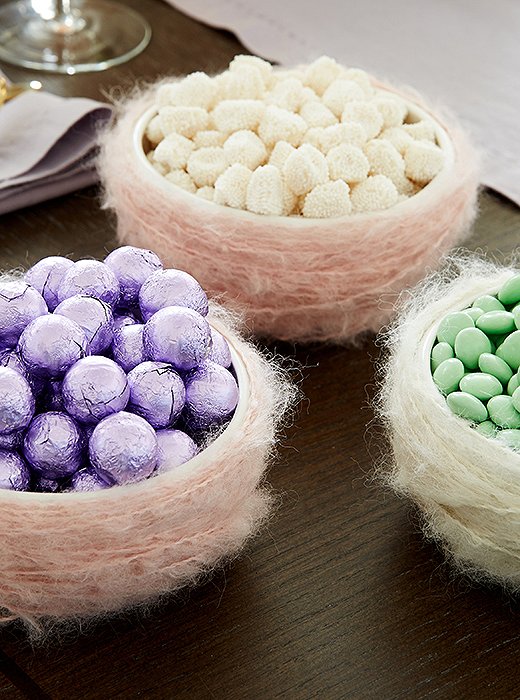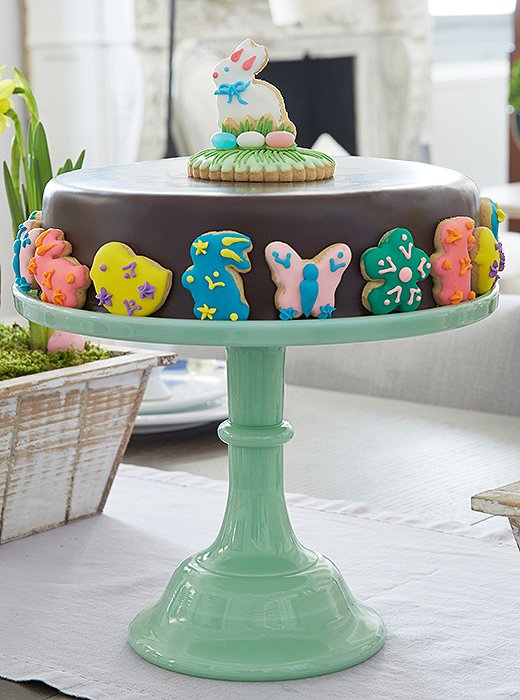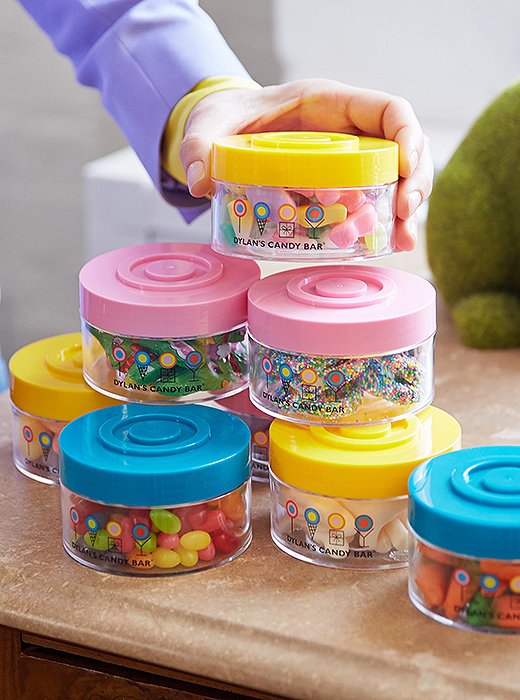 Dial Up the Color
Dylan opts for a mix of hues when it comes to Easter decorating, in both her confections and her flower arrangements. In-season blooms, including sunny yellow daffodils, purple tulips, and pale-pink hyacinths, feel spot-on for an Easter celebration and help set a fresh and lively scene when gathered together.
And while she loves Easter's classic soft palette, she's not afraid to go a little bold. "Easter doesn't always have to be pastel," Dylan says. She'll often incorporate a few bright touches—whether it's a metallic pink bunny figurine or a stack of primary-color cookies—to "punch up the table nicely and make it very springy."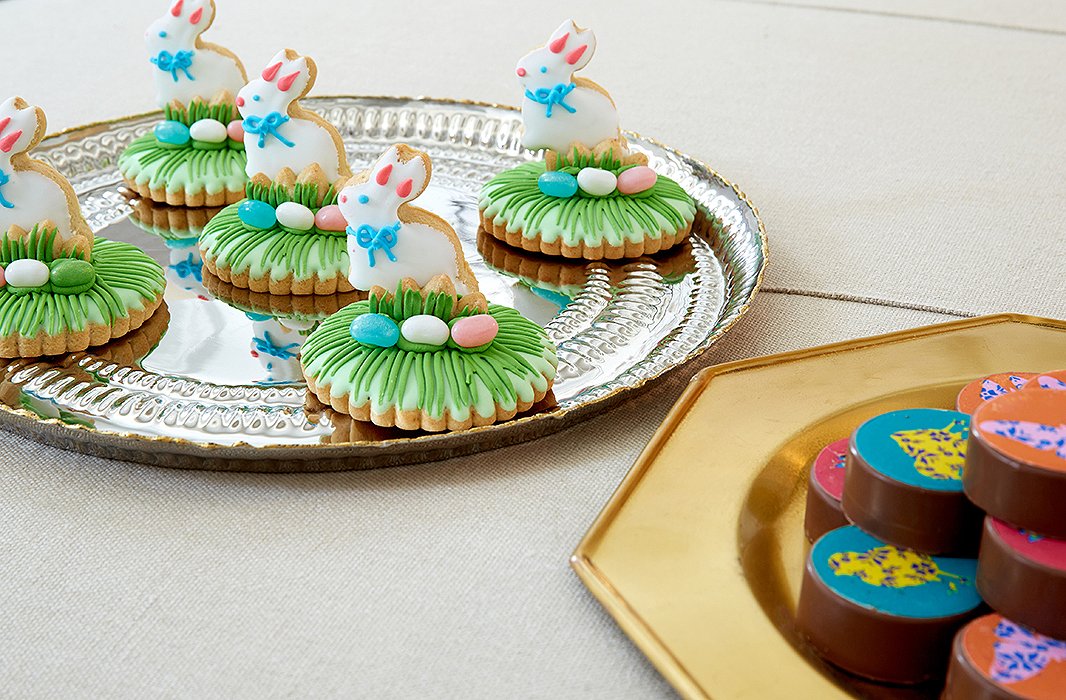 Carry the Springtime Spirit Throughout

"Not every decoration has to be reserved for the table," Dylan says. She likes to delight guests with unexpected seasonal touches as they make their way through her home and into the dining area—think a colorful bunch of flowers in the entryway, a collection of vintage rabbit figurines on the mantel, a bowl of candy on the coffee table. Spotting them, she says, "is kind of like an Easter egg hunt in itself!"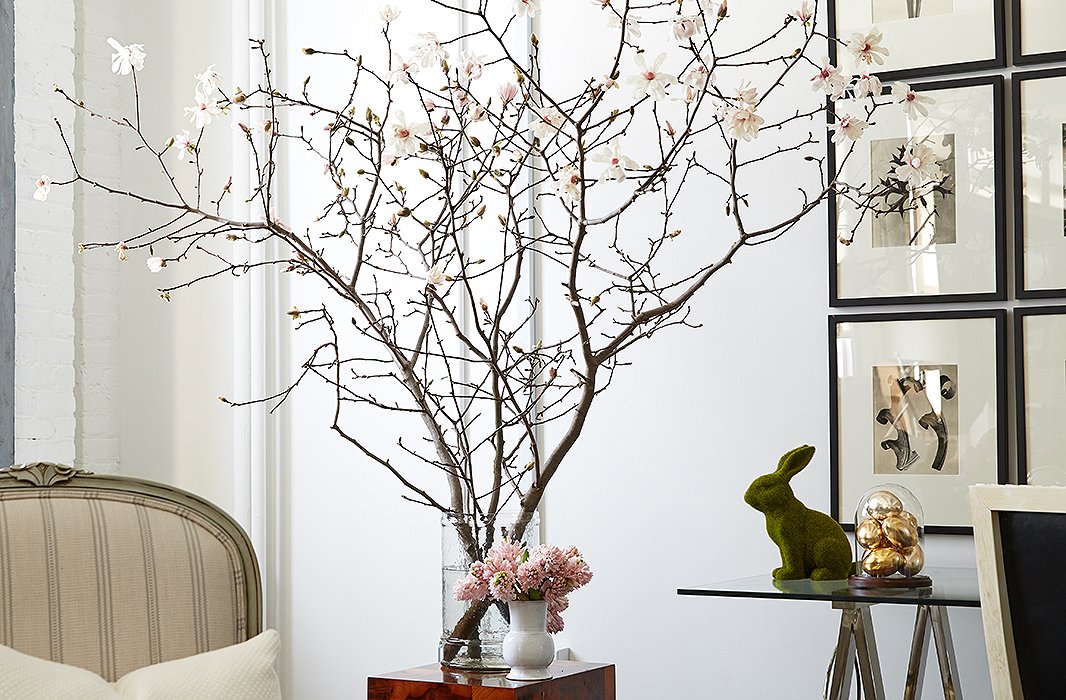 Go All-Out
For Dylan, Easter is always a grand celebration. "Easter is the holiday that I get really into," Dylan says. The rest of the family too; for as long as she can remember, Dylan's parents have staged an elaborate Easter egg hunt where everyone gets involved. "It's become a competitive family tradition," she laughs. The clan also gets into egg decorating, with each person picking a different theme for his or her creations (past years have seen everything from flower motifs to characters from Game of Thrones). Whatever's on the agenda, it's guaranteed to be a good time. "It's a very happy, bright, coming-of-spring holiday, so it's fun to take advantage of that."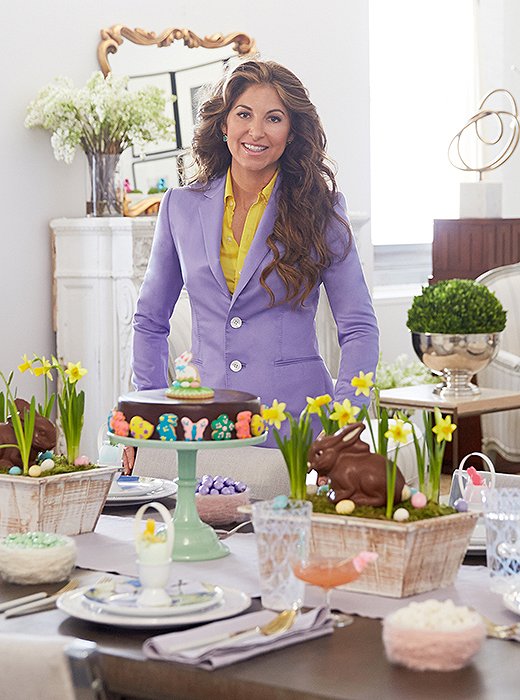 Easter is the holiday that I get really into. It's a very happy, bright, coming-of-spring holiday, so it's fun to take advantage of that—and candy is such a perfect medium for it!