Holiday help is here, and just in time! The team at One Kings Lane Interior Design offer a few pro tips for making this your most stylish holiday season yet.
Tip #1: Keep It Classic
Considering you're likely going to break out your holiday decor year after year, you can't go wrong with some traditional choices. "Classic elements like plaids, tartans, nutcrackers, and soft-white Christmas lights never go out of style when decorating for the holidays," says designer Lisa-Caroline Harkins. Another insider tip you'll want to use this year and next? "French wired ribbon is the best type of ribbon to use for decoration. The wire allows you to shape and easily mold the ribbon into a perfect bow! I use this ribbon for wreaths, garland, tying packages, and even for napkin rings."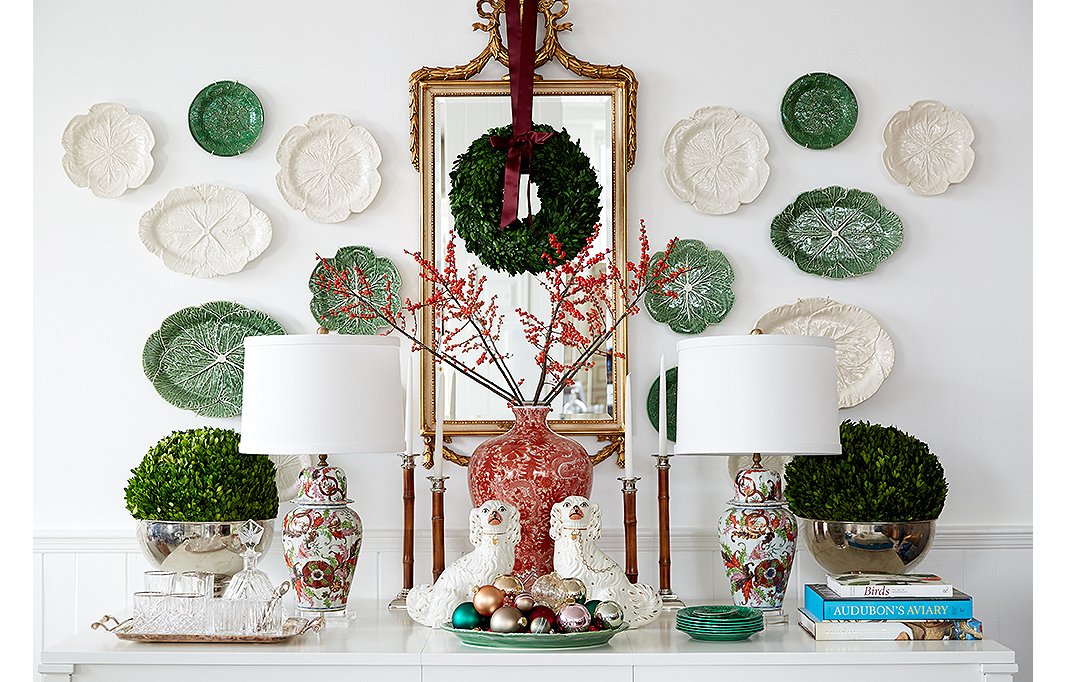 Tip #2: Use Nature to Channel the Season
Turns out adding a festive touch can be as simple as heading to your local market. "For instance, just layer in some red with simple berry branches or pomegranates in a bowl to take the look in the festive holiday direction," says designer Whitney van der Does. "I love using natural elements. I think it leaves you with a more elegant holiday look sprinkled throughout the home. Go wild with the tree, though!" Her favorites natural touches for holiday moments around the home include branches, pomegranates, cranberries, boxwoods, and pinecones.
Tip #3: Throw in a Few Fun Twists
A traditional approach doesn't have to be devoid of design surprises. For instance, if you love a monochromatic tree, mix it up with a huge bow in lieu of a standard tree topper. It can also be about throwing in a holiday touch where one is least expected, such as hanging a wreath around mounted antlers.
Tip #4: Try a Bold Statement (or Two)
Rather than sprinkling hints of holiday all over your home, you can focus your energy on just a few standout moments. For instance, hang one oversize wreath on each side of your front door or on either side of your kitchen sink. If space is too tight for anything oversize, think wreaths in multiples.