Decorating for Halloween doesn't have to be garish. Sophisticated decorations do exist, we promise! Check out our best entertaining tips and take a peek at how we're decorating for all of our spooky soirees. 
Go gorgeously goth when planning your Halloween-themed dinner party. Start with a dark palette: black tablecloth, black candles, black linens. The menu should be equally spooky. When we say bring on the spirits, we're not talking about ghosts. See the recipe for the Bleeding Ghost cocktail and the rest of our haunted holiday entertaining tips here.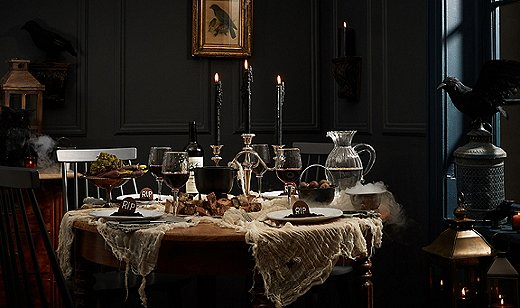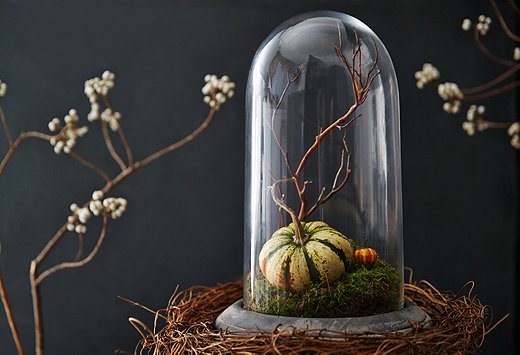 Decorating for Halloween doesn't have to mean throwing up some tacky cobwebs and dollar-store decor. Instead, opt for miniature pumpkins under a cloche, or gather all your black objets to give your hearth a macabre mantel. Check out more of our scary good decorating ideas here. 
If you're going to throw a Halloween party, make it a chic one. We turned to Dylan Lauren, founder of Dylan's Candy Bar and daughter of Ralph Lauren, to get some insider tips. Whether you're expecting little ghosts and goblins to turn up at your door or hosting a Halloween get-together for friends, Dylan (naturally!) suggests setting up a candy station just for the occasion. For more of her tips, click here.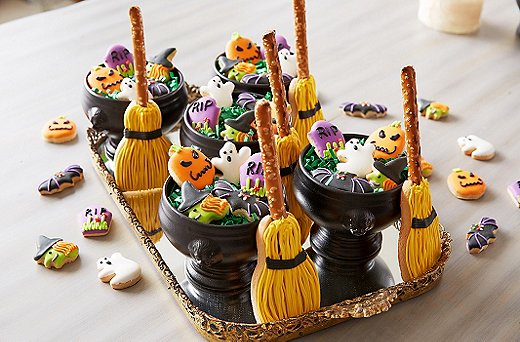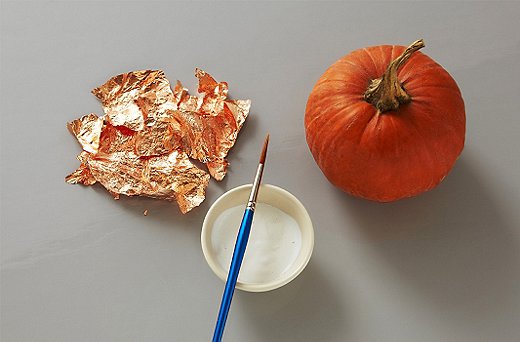 Tired of drab pumpkins? Jazz them up with a little copper leaf. Learn how to do it in three easy steps here.