While designer Bailey McCarthy may spend her weekdays in Houston, designing pretty and playful bedding for her company, Biscuit Home, and keeping readers of her popular blog, Peppermint Bliss, inspired, weekends are all about taking advantage of Texas's wide open spaces. After their son, Harry, now two-and-a-half, was born, Bailey and her husband, Pete, began searching for a place to get away for quality family time with Harry and big sister Grace, now five. "We wanted somewhere that we could drive, where we could be together without distractions," Bailey says. "We pretty much drew a circle around Houston to include anywhere we could get to by car in under two hours and started looking from there."
Within that circle was Bellville, TX, a little over an hour outside Houston, and a charming Victorian farmhouse. The couple was instantly smitten. Texas native Bailey brought a "refined country-granny vibe" to the home while making sure it could stand up to "dirty dogs and wet bathing suits." She raided her mother's storage unit to find pieces from her childhood home that could be incorporated with treasures from antiques fairs and local "junktiques" stores.
Life at the farm is similarly casual. Most weekends are spent with family and friends by the pool and the firepit, with margaritas for the adults and outdoor movies for the kids once the sun goes down.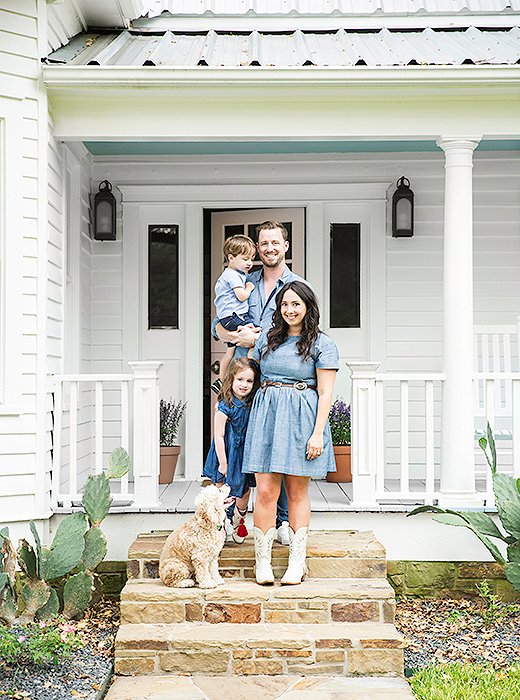 Bailey designed the house to fit a crowd: A sleeping loft has six beds, a downstairs room has a daybed for friends with very little ones, and any overflow can bunk in the renovated trailer. Each space is decorated with Southern hospitality in mind and filled with vintage finds and, of course, her own gorgeous linens.
From the cotton-candy-pink front door (complete with a mat emblazoned with a warm and welcoming "Howdy!") to the kids' playhouse, which is based on a legendary Texas dance hall, the vibe is all about kicking back and having fun. "I instantly relax the second we pull up," says Bailey. Take a tour of this eclectic rural retreat and you'll see why.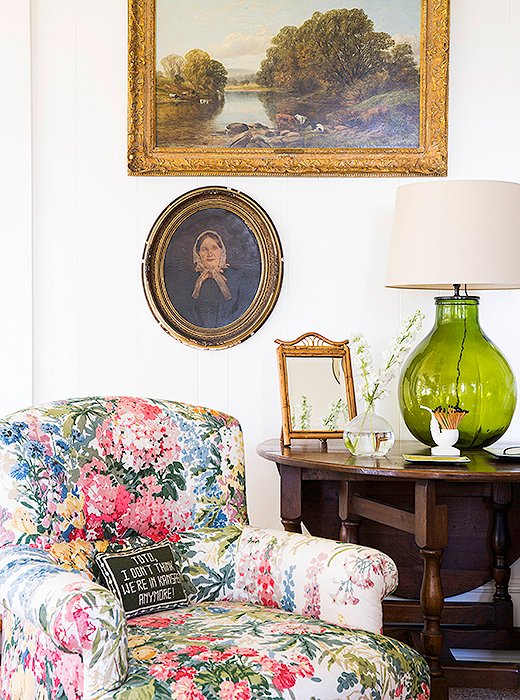 I wanted the house to feel like it had been in our family for generations. My mom let me loose in her storage unit, and I was able to use pieces we had in our childhood home that I hadn't seen since I was a little girl.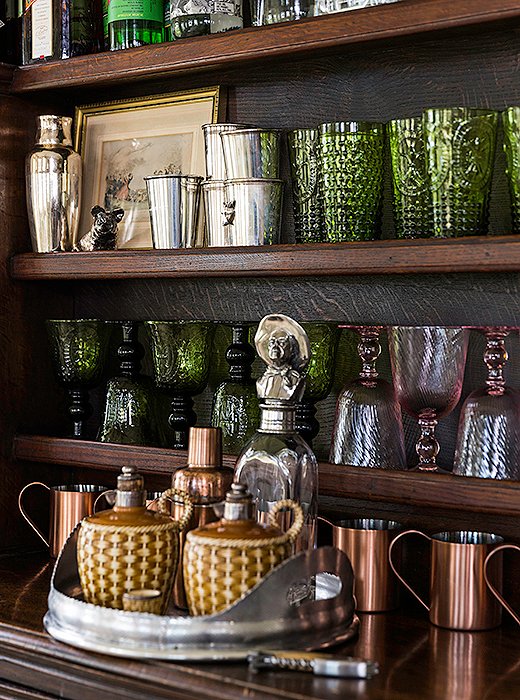 We entertain a lot at the farm, and most weekends we have another family out with us. I make a fantastic spicy margarita, and we get cocktail hour going pretty early.
I like to stick to a palette, and I try to pay attention to balancing the scale of various prints. Otherwise, the rules are that there ain't no rules! The things you love tend to work together if only because you love them."