For a town of around 100 residents, Round Top, TX, certainly has a lot going on. It's home to the legendary Round Top Antiques Fair, known as one of the best antiques shows in the country and attracts thousands of dealers and vintage enthusiasts three times a year. The town is also home to the Prairie at Round Top, a historic bed-and-breakfast and event venue renowned for its charming design and Texas hospitality.
When new ownership of the 46-acre property brought on the need for a redesign, One Kings Lane favorite Tammy Price of Fragments Identity was tapped to give it a fresh, farmhouse-modern makeover. Read on to tour the beautiful spaces and to learn more about Tammy's approach to design.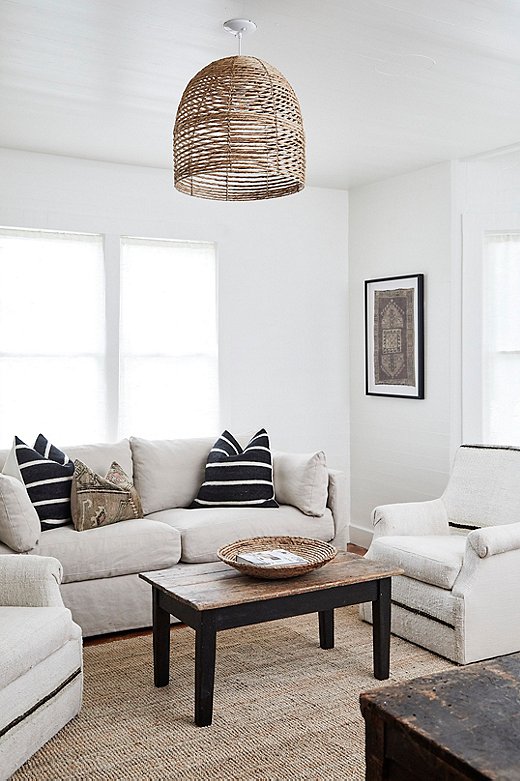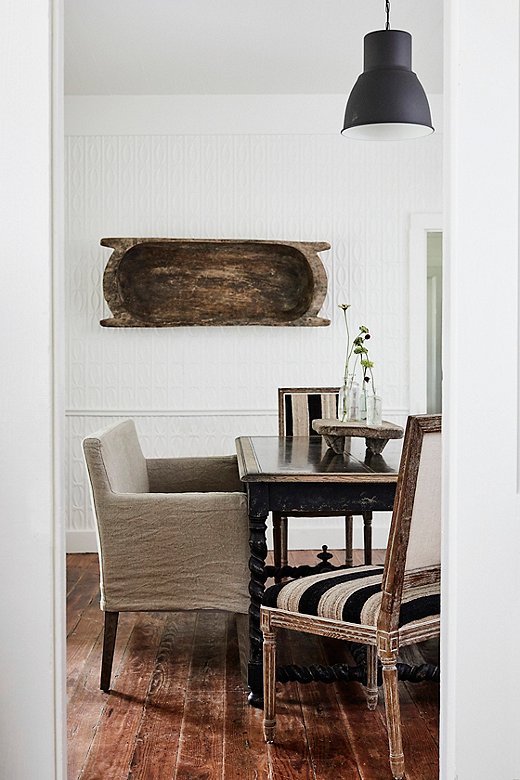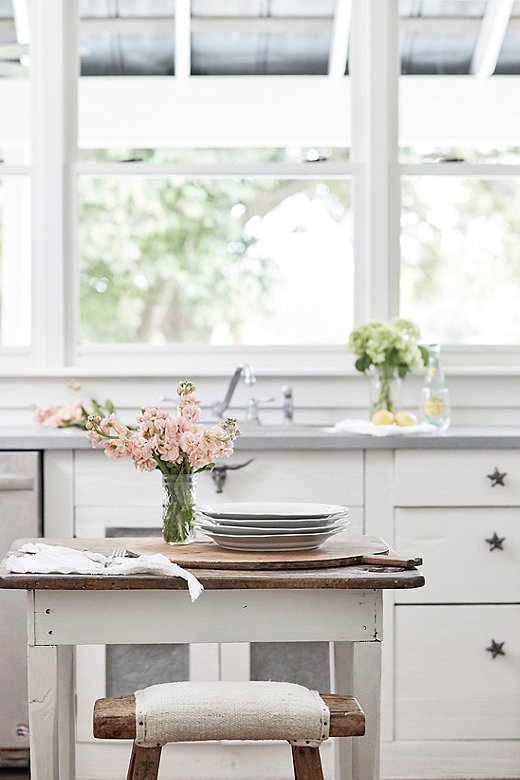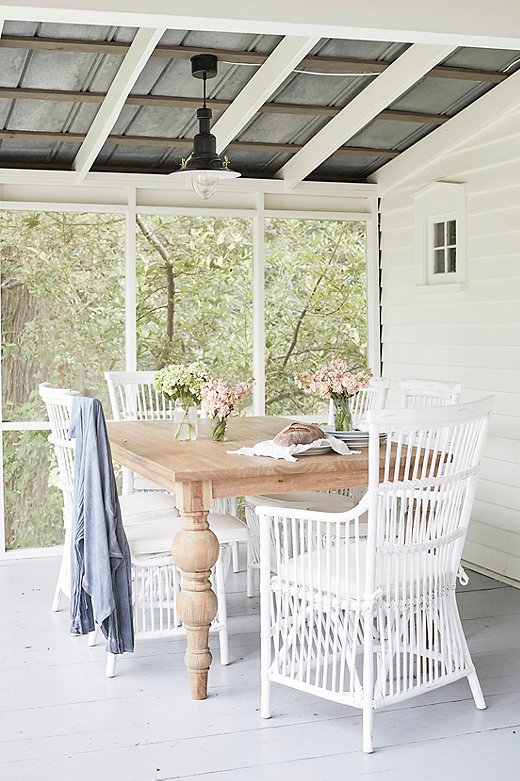 The Charming History
Known for her warm, neutral aesthetic and penchant for vintage furnishings, Tammy was a natural fit for the Prairie, which comprises a number of buildings and outdoor spaces over 46 acres of rolling Texas Hill Country. Her antique-heavy approach to design meshes perfectly with the property's long history: German immigrants erected the original, still-standing Farmhouse (pictured above) in the late 1880s and slowly added more buildings throughout their century-long tenancy. After the family moved on, the property sat empty for nearly 20 years until a Houston-based artist bought and restored it, turning it into a bed-and-breakfast.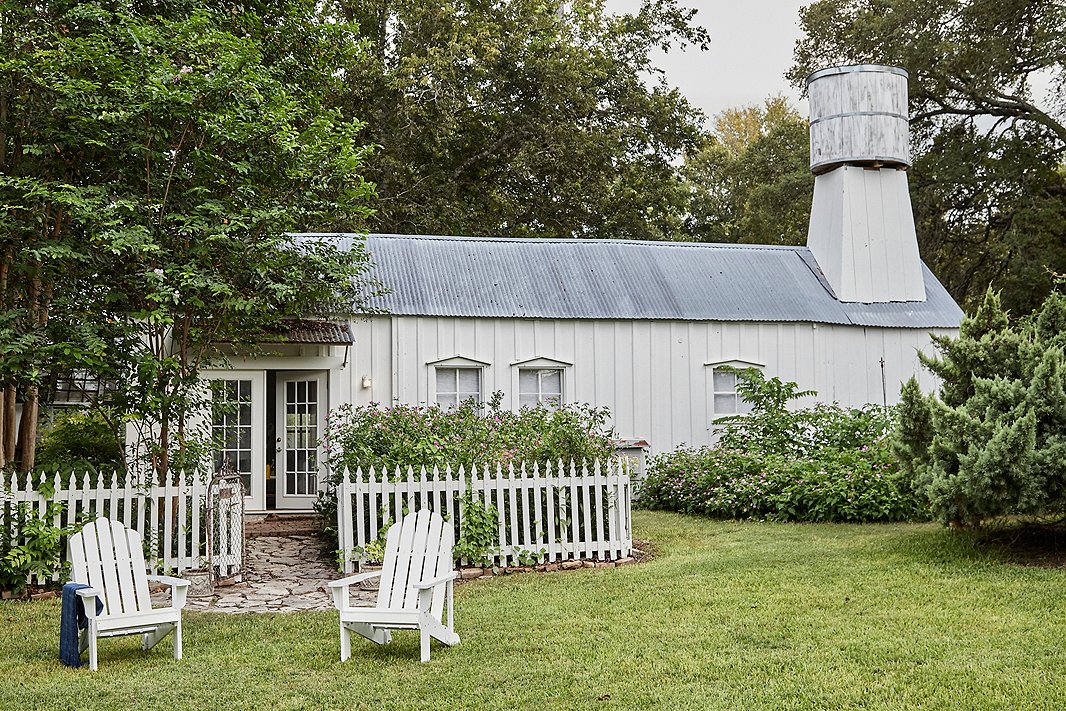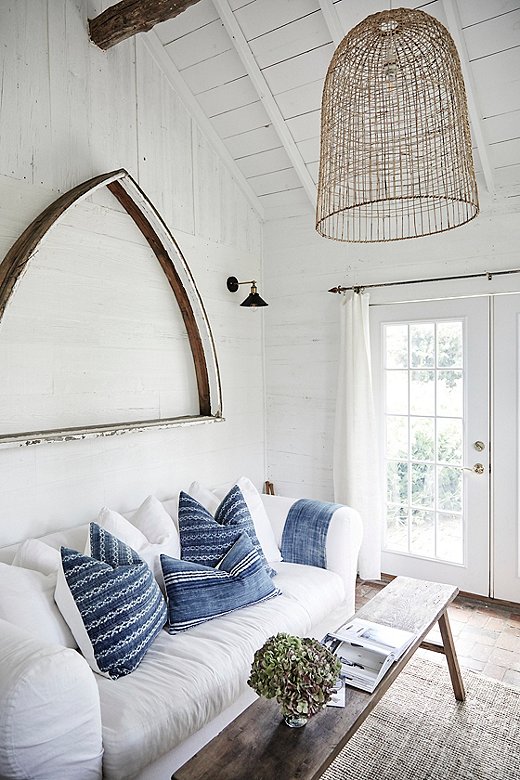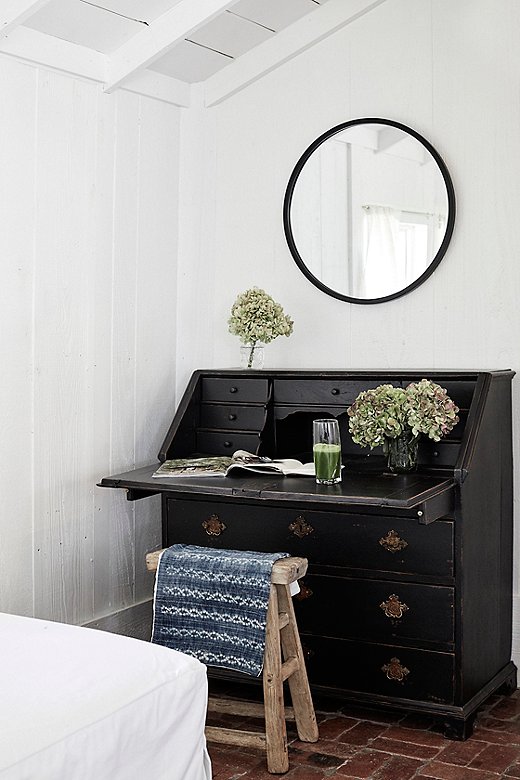 The Revival
Though the current stewards are not based in the area year-round, they're no strangers to Round Top. They've been longtime frequenters of the antiques fair and the Prairie, and they own Old Glory Antiques in town, where a number of pieces in the redesign were sourced.
Tammy, who is based in Southern California and has showrooms there and in Denver, flew to Texas for a site visit, then quickly set to work. It was an enormous project: Tammy's team renovated 11 bathrooms, made more than 100 custom window coverings, painted every space in a crisp coat of white, and brought in three semitrucks' worth of custom and vintage furnishings.

The main challenge was that each structure on the property has a different function and feel and therefore needed its own aesthetic identity. Tammy called upon her experience in hospitality design to reimagine each space while keeping a consistent look throughout. "When you're doing hospitality, you're doing restaurants, hotel rooms, lobbies, common areas. These spaces function a lot different from a home," Tammy says. "I wanted the Prairie to be a relaxing environment that guests feel really good in: comfortable, homey, and a place they'd want to return."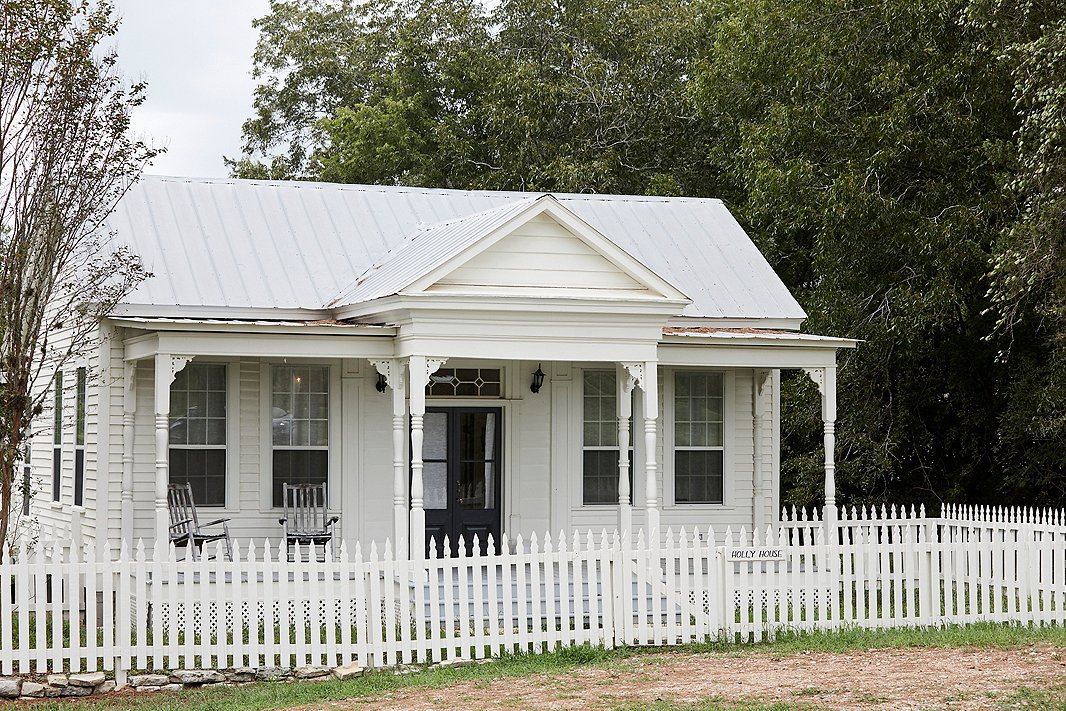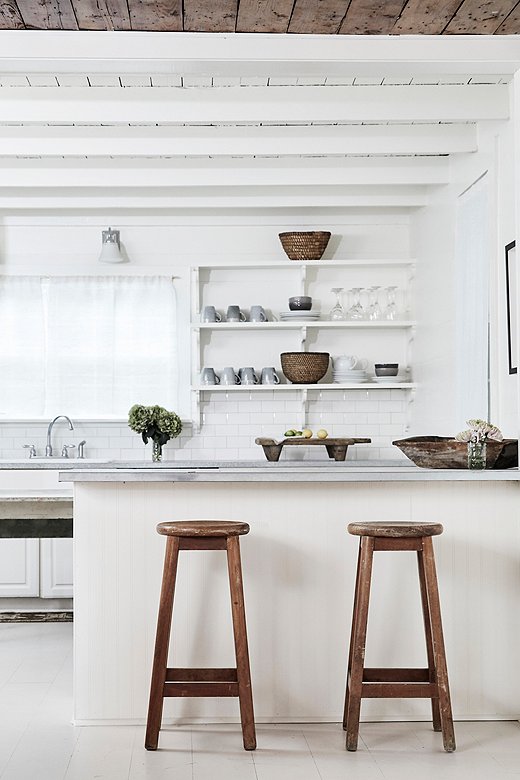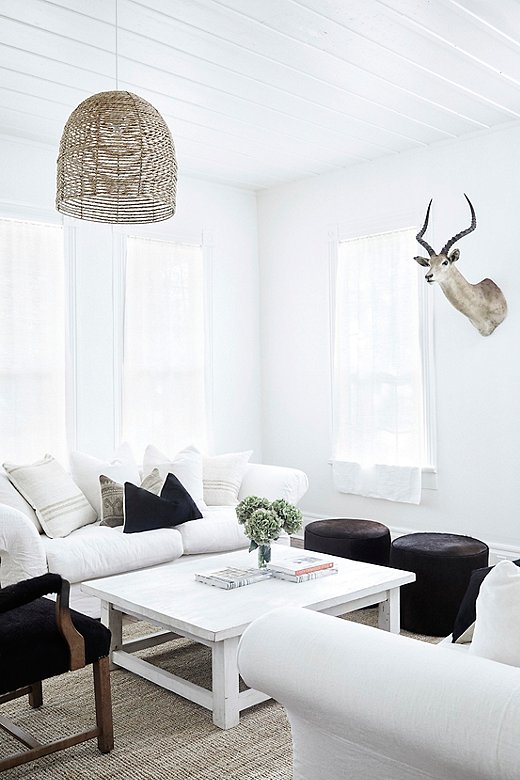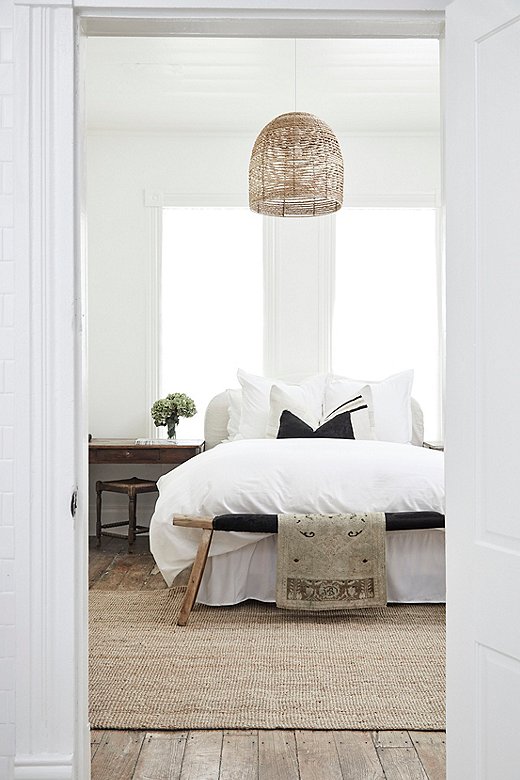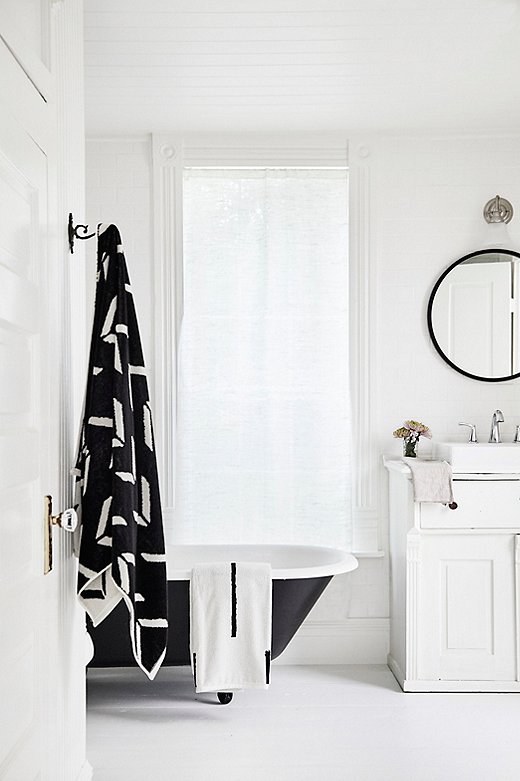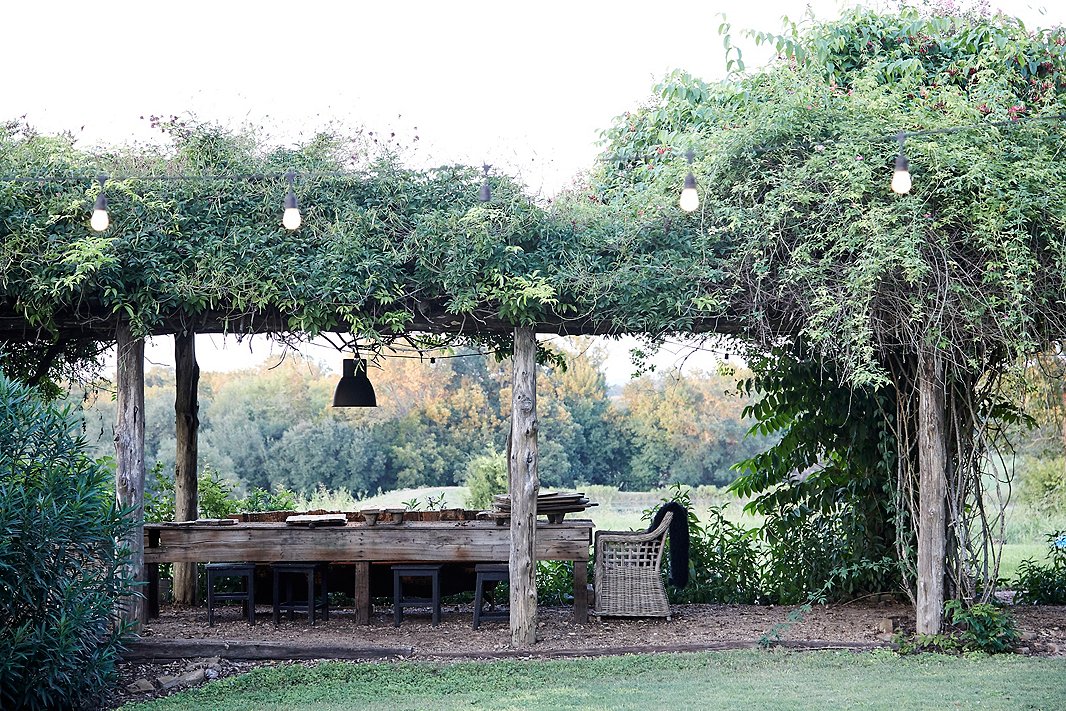 The Design
For those familiar with her work, the space is unmistakably Tammy. The designer has always been a proponent of decorating with neutrals, and the historic details—which she was careful to preserve and highlight—feel fresh alongside her pared-down palette and thoughtful mix of natural textures. "When you do everything in neutral, it really anchors the space," Tammy says. "It transcends [trends] and will always last."
Woven pendants provide light in nearly every building on the property. Furnishings are upholstered in nubby linen, vintage Anatolian and Berber textiles, hides, and distressed leather. Vintage wooden bread boards and carved bowls lend rustic charm to the tables and walls. Shandong benches outfitted with vintage French linen rest at the ends of beds and provide a soft spot to sit.
Nearly every piece on the property is from Tammy's collection, custom-made, or vintage. It's all part of the Fragments Identity ethos, which takes the old and makes it new—and has turned the Prairie at Round Top into both a historic homage and a modern-day haven.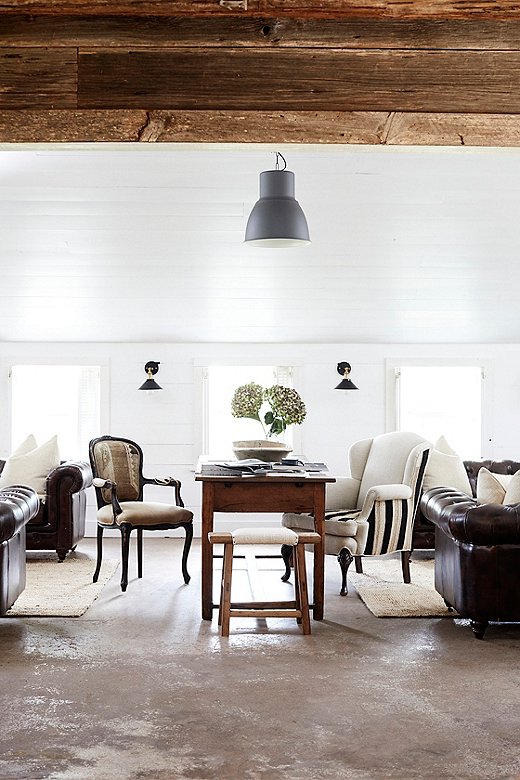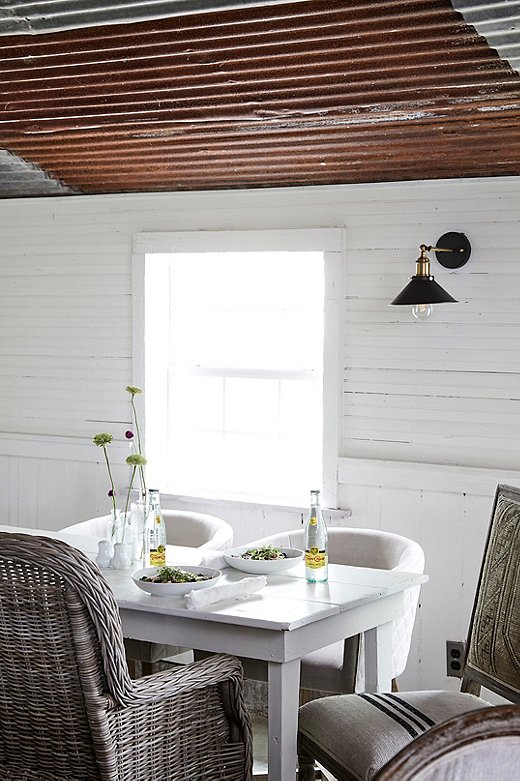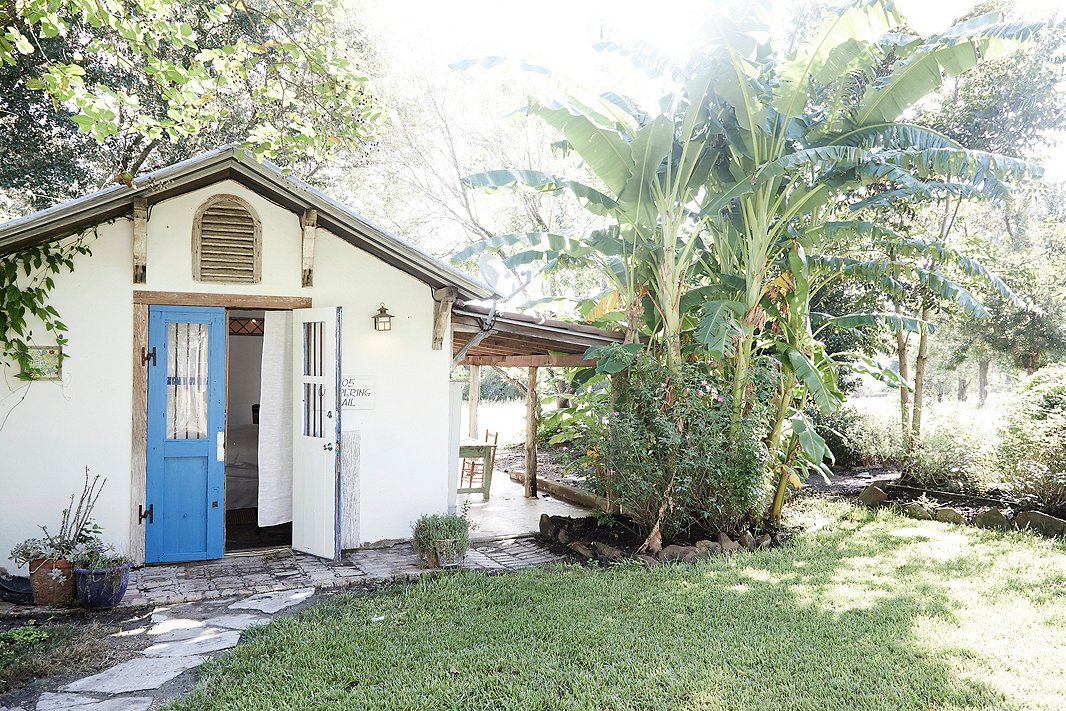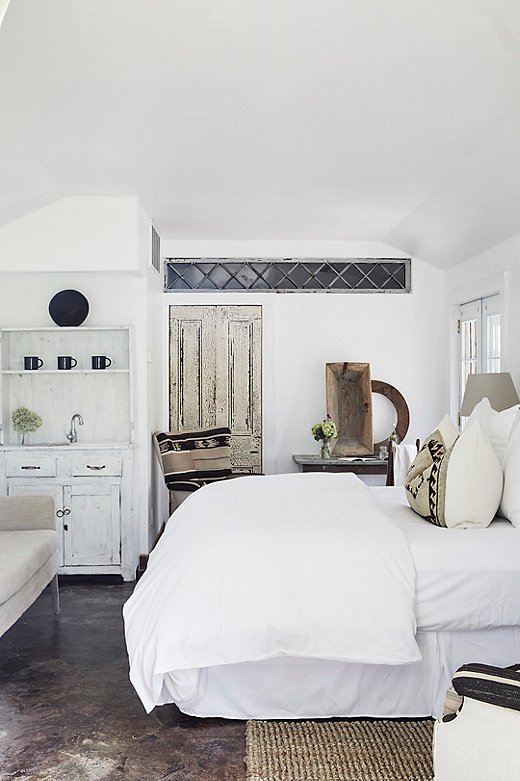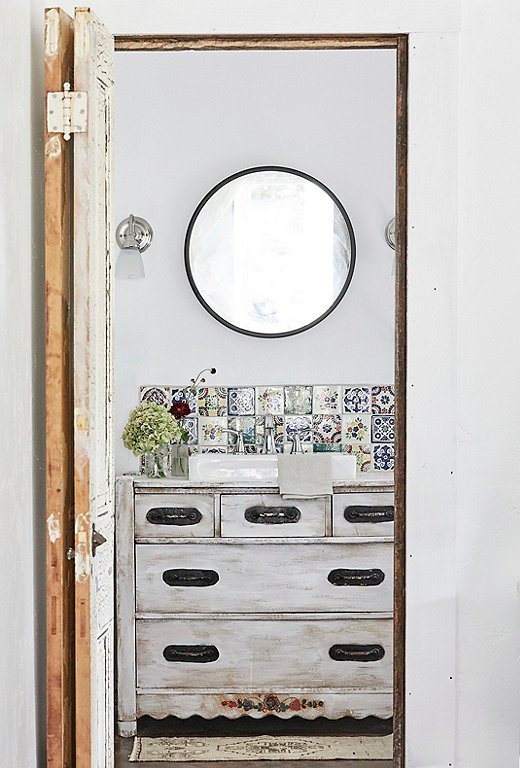 I wanted the Prairie to be a relaxing environment that guests feel really good in: comfortable, homey, and a place they'd want to return.