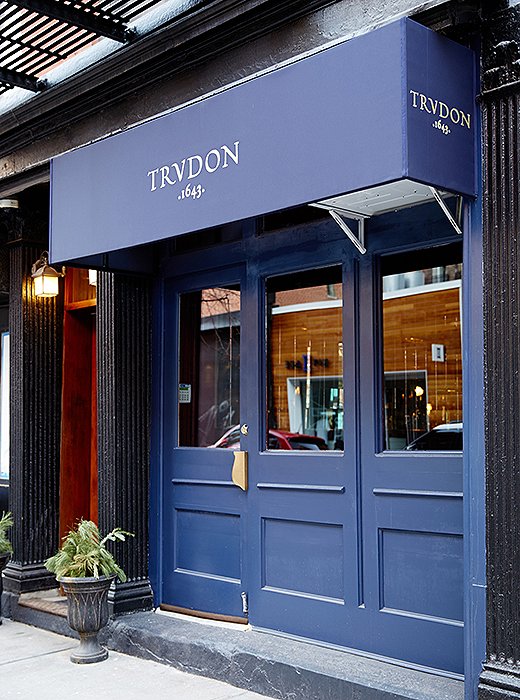 Cire Trudon is best known as the world's oldest candlemaker still active today. Founded by the Trudon family, it has provided candles to France's cathedrals and nobility since 1643. Most famously, the Trudons supplied all the candles of Versailles on a daily basis, serving the Sun King, Louis XIV, during his reign.
The Paris-based company maintains a serious cult following of A-listers and designers, including John Derian and fashion maestro Giambattista Valli, who collaborated with the brand on candles with floral notes that evoke the Amalfi Coast. Fans rave about the keen attention to craft—the manually poured wax, the precise fragrance formulas, the gorgeous glass vessels handmade in Italy.
Last year Cire Trudon opened its first stateside boutique. Tucked away in New York City's charming Nolita neighborhood, the 400-square-foot space sparkles with antiqued mirrors, burgundy-lacquered walls, Far Eastern finds, and of course, Cire Trudon candles. Here, we chat with Cire Trudon's general manager, Julien Pruvost, about the Manhattan shop and the brand's history before offering some guidance as to which fragrance is best for you.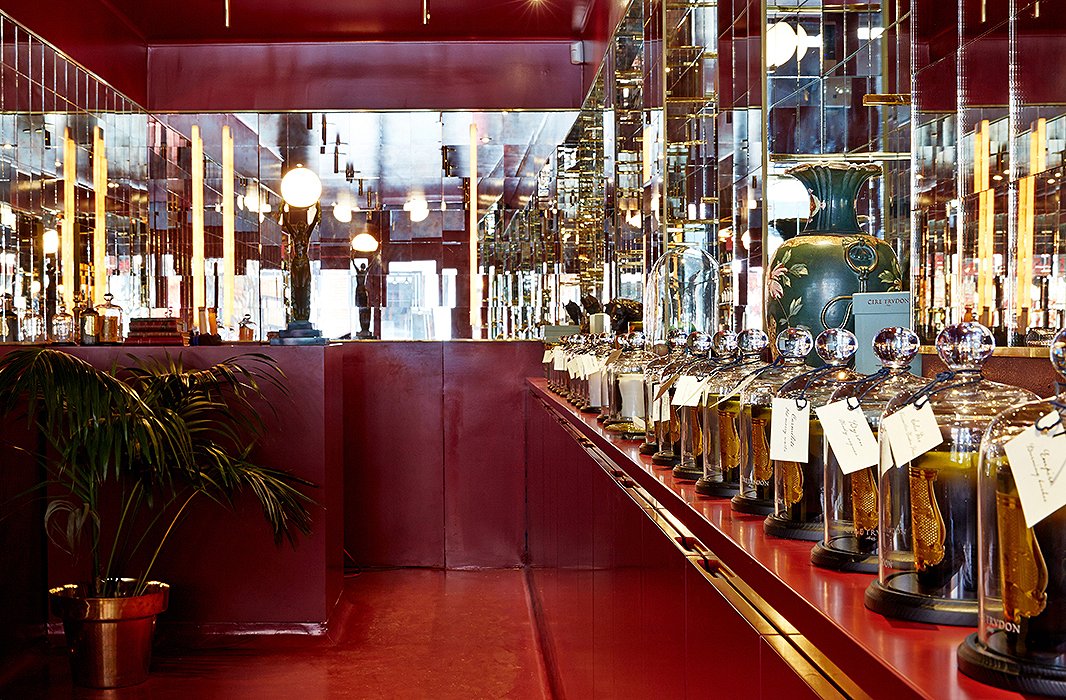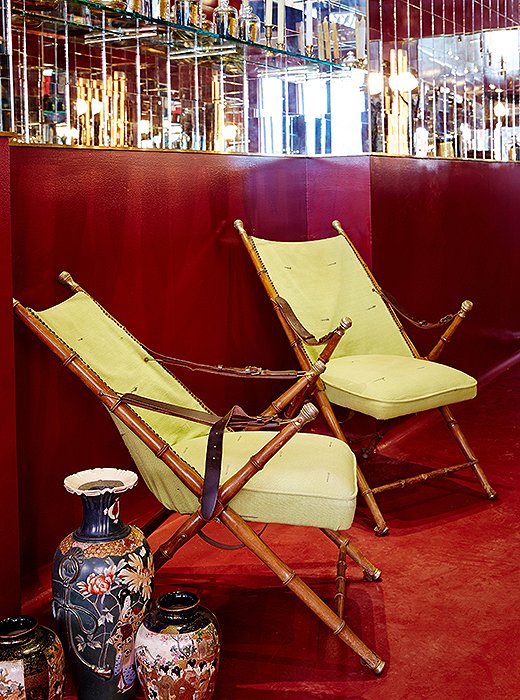 What was the design inspiration behind Cire Trudon's first U.S. shop?
The elements needed to marry New York City traits and French decor. The custom lights in the back, for example, were inspired by the American artist Dan Flavin, who is known to feature neon lights in his installation work, while the Japanese vases can be found in a château's wing dedicated to the Far East. The mirrors, of course, remind us of Versailles.
What are some points of inspiration for Cire Trudon's candles?
The history of the royal wax manufacturer, French history, travel history, art history, religious texts.
What three words embody Cire Trudon now?
History, know-how, perfume.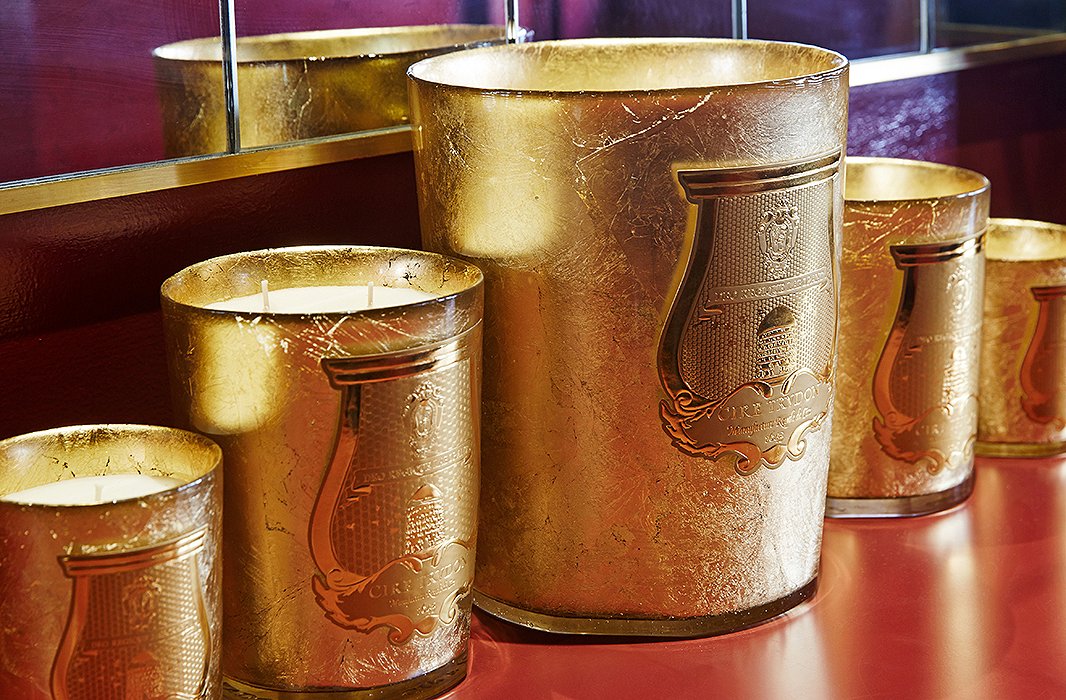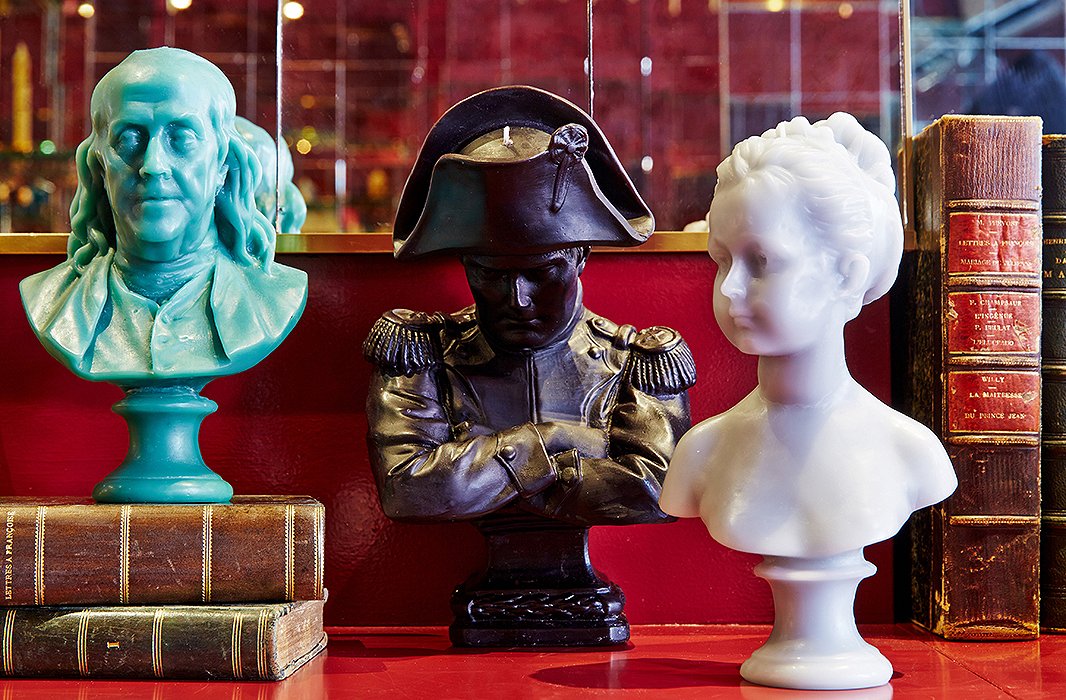 You're famous for your candle busts. Tell us about some of the historical figures that have been made into candles.
We've been granted the rights by the Réunion des Musées Nationaux to reproduce in wax certain sculptures in the Cire Trudon catalog. All of the characters are notable, such as Napoleon, Marie-Antoinette, and most recently, Benjamin Franklin. Certain sculptures represent symbols and were made by famous artists of the times, such as Jean-Baptiste Carpeaux and his magnificent slave bust representing freedom and rebellion during the mid-19th century.
Has the process of candlemaking in Normandy evolved over the centuries?
We still manufacture our candles, but they are very different from what they used to be. Many parameters come into play when creating a scented candle, and they all need to match harmoniously for the candle to burn properly.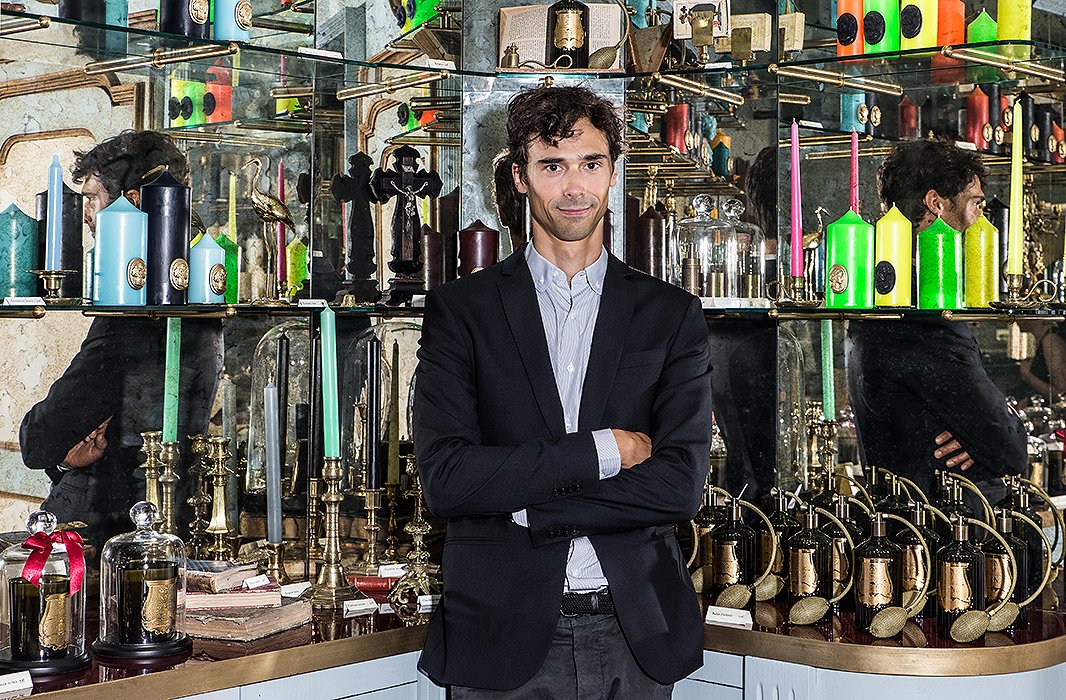 Sniffing Out Your Ideal Scent
Choosing the perfect fragrance (or two, or four…) for your home can be daunting. We tried to simplify the process by selecting scents based on certain personality traits and preferences. See for yourself below.
If you love going for a long walk after a rain shower… try Balmoral. Beneath green notes of cut grass and mint and the floral fancies of freesia and iris, musks and pine evoke the freshness of the woods when raindrops linger on leaves and blades of grass.
If you'd rather be on the French Riviera… try Cyrnos. Named after a Belle Époque villa on the Côte d'Azur that hosted Queen Victoria and Elisabeth, Empress of Austria, among others, this fragrance is both lush and light, with notes of lemon, myrtle, thyme, cedarwood, musk, and of course, lavender.
If you enjoy being described as "indescribable"… try Dada. It's an unlikely medley of notes—the blackberry-meets-peppermint scent of buchu leaves, crisp eucalyptus, sweet chamomile—that proves the whole is even more delightful than the sum of its parts.
If you long for a floral fragrance that's both sunny and sultry… try Joséphine: Chinese camellia, Egyptian jasmine, Turkish rose, and iris, with bergamot, sandalwood, kaffir lime, and spices to provide depth and sensuousness.
If The Three Musketeers was (or still is) a favorite book… try Madeleine. Named after 17th-century fencer and all-around renegade Madeleine de Maupin, this is a heady mix of the feminine (rose, lavender, iris, jasmine) and the masculine (clove, leather, tobacco).
If you believe that "simplicity is the ultimate sophistication"… try Manon. Lavender and orange over a base of musk. Simple—and so gorgeous.
If you're looking forward to your next passage to India… try Pondichéry. With orange head notes and ginger heart notes atop a base of musk, patchouli, and vetiver, it evokes the brilliant colors and scents of an Indian flower market.