The first signs of spring bring about a desire to throw open our windows and embrace the sights, sounds, and scents of the season. It also led us to ask you to submit your spring design-related questions on our Instagram so that we could answer a few of them with input from Jess Hutchinson of One Kings Lane Interior Design. Check out our advice below, and head over to our Instagram Stories to submit your questions for March!
Dear OKL,
I'm so ready for better weather. How do I make it feel like spring inside when it's not outside?
Sincerely,
Ready for a Change
Dear Ready for a Change,
When we think of spring, fresh, clean, and bright come to mind. There are a few ways to translate those sentiments to your home. An easy fix is to bring in some new linens to your kitchen and dining spaces. We like ones with a pop of color or pattern like these from Heather Taylor Home. We also love these toile napkins from Maison du Ligne and this breezy blue-and-white tablecloth from Mode Living. 
Art provides another simple fix. Abstract art can add much-needed color to the space without an overload of structure. We're also obsessing over botanical prints this season. Better than flowers that will end up wilting, these prints bring in some nature that won't go anywhere even when temperatures dip well below freezing. 
If you want to make a larger commitment to color, a funky wallpaper from Nathan Turner's Wallshoppe is another great alternative. His lemon pattern works regardless of the season and comes in a variety of fun colors. If you want to read more about colorful homes, check out these stories on the blog. And get more seasonal inspiration from our spring trend report.
---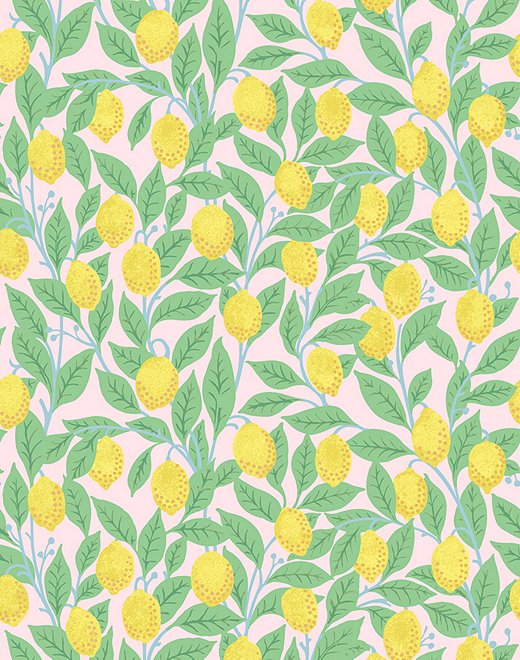 Dear OKL,
I don't have a lot of light in my home, and there is no direct light for flowers. How do I add greenery to my space in a way that feels natural?
Sincerely,
You Can't Grow Flowers in the Dark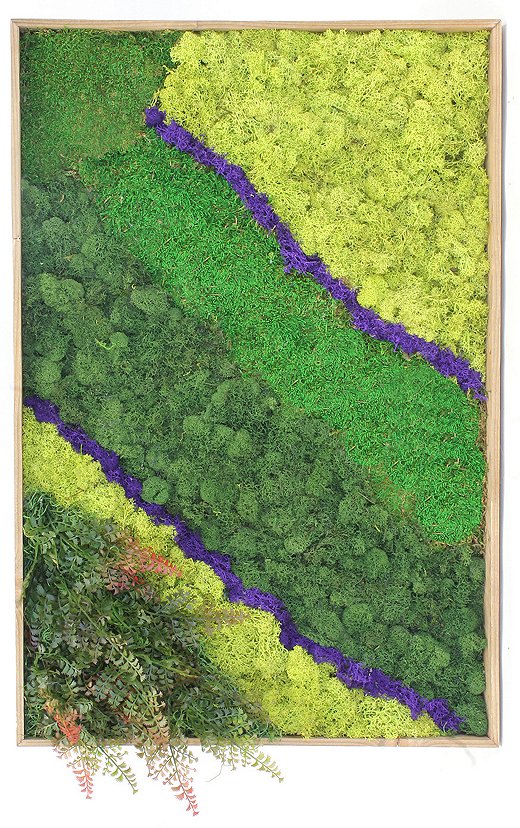 Dear Flowers,
It's okay to go faux! Today's faux flowers look so real even a trained florist would be duped. Jess typically opts for a faux arrangement that is all green rather than mixed with blossoms. She loves faux olive branches for their height and structure. For major wow factor, go for a fiddle-leaf fig.
If you aren't a fan of faux, we suggest adding something textural like dried moss balls. They add a welcome touch of green in the most low-maintenance way possible. This wall of moss is a great choice for the adventurous person who tends to forget to water the plants. You can shop all our greenery, including ones delivered fresh to your door, here.
We also suggest adding in some perennial flowers by way of fabrics and art. Flex your design muscle with large-scale floral fabrics. This settee, available only at One Kings Lane, imbues a classic floral pattern and imbues it with a modern sense of color and a bold scale. If you aren't ready to make a commitment that large, hang pops of floral art throughout your home. 
---
Dear OKL,
I need need lamps to brighten up my living room. Thoughts?
Sincerely,
In Need of a Guiding Light
Dear Guiding Light,
Lamps don't have to be boring. Try introducing a new color! Dana Gibson makes fun lamps that will brighten up your space, whether they're turned on or off. Jess loves Gibson's Cliveden Table Lamp for the fresh whimsical vibe. Her Fleck Table Lamp emphasizes color with a hand-painted body and a funky shade. 
If you love the lamps you already have or are looking for a budget-friendly option, colorful lampshades are an easy way to add a dash of spring color. Some of our favorites this season include the Prickly Poppycape Lampshade from Bunny Williams Home, our exclusive Pomegranate Floral Lampshade in blue, and this hand-marbled paper shade.
---