In interior design, there are materials that decorators turn to time and time again—evergreen finds that defy trends and seasons. Versatile and multifaceted, they're right at home in any space, whether your style skews modern glam or classic and sophisticated. Below, discover seven materials we're constantly spotting in designer homes, and see just what makes them so well loved.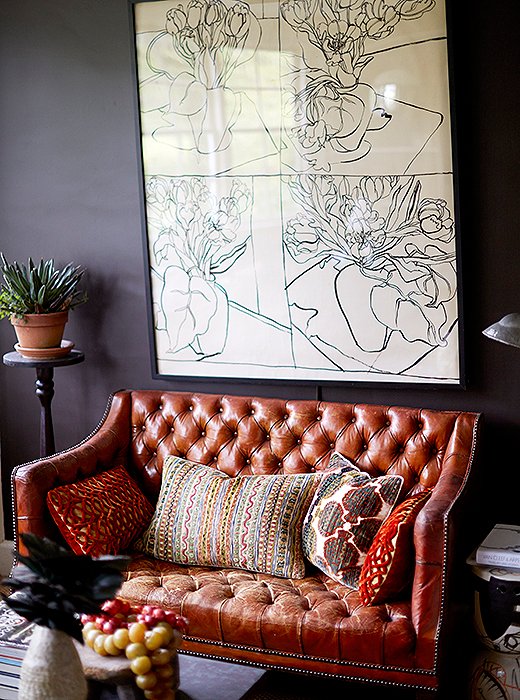 Leather
Leather is a material used so often, we're calling it one of the great interior classics. In fact, you'd be hard-pressed to find a home that doesn't employ leather in some way, be it through a tufted settee or a brightly colored Moroccan pouf. There are plenty of reasons it's a go-to: It's easy to clean and care for, it's decidedly luxurious, and it develops a beautiful patina as it ages.

Hide
A hide rug instantly ups the luxe factor of any space. Designers turn to this natural material not only for its unique look (no two hides are the same!) but also for its layering prowess. Whether paired with a natural-fiber rug or a patterned flat-weave, hides add an extra tier of beauty and texture to a space—not to mention a wonderfully organic shape that helps break up a room's right angles. Not a fan of the layered look? No problem: Hides are more than capable of standing on their own in a space.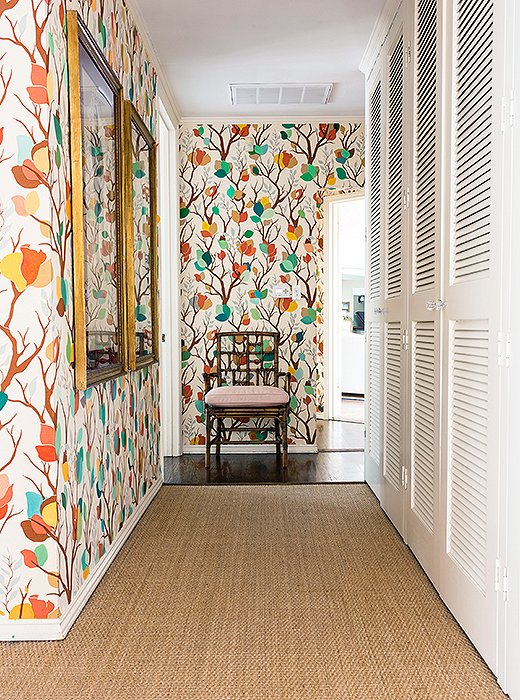 Natural-Fiber Rugs
We've long sung the praises of natural-fiber rugs. Made from plant fibers, these foundations pack two major benefits: They stand up beautifully to wear and tear, and they create a neutral yet richly textured base for any style of decor. And there's a fiber variety for every need—whether you're seeking softness underfoot (jute), extra durability for high-traffic areas (sisal), or stain resistance (sea grass).
A bonus? They're even better when layered with other rug styles—a designer trick for creating that dynamic, lived-in feel we love so much.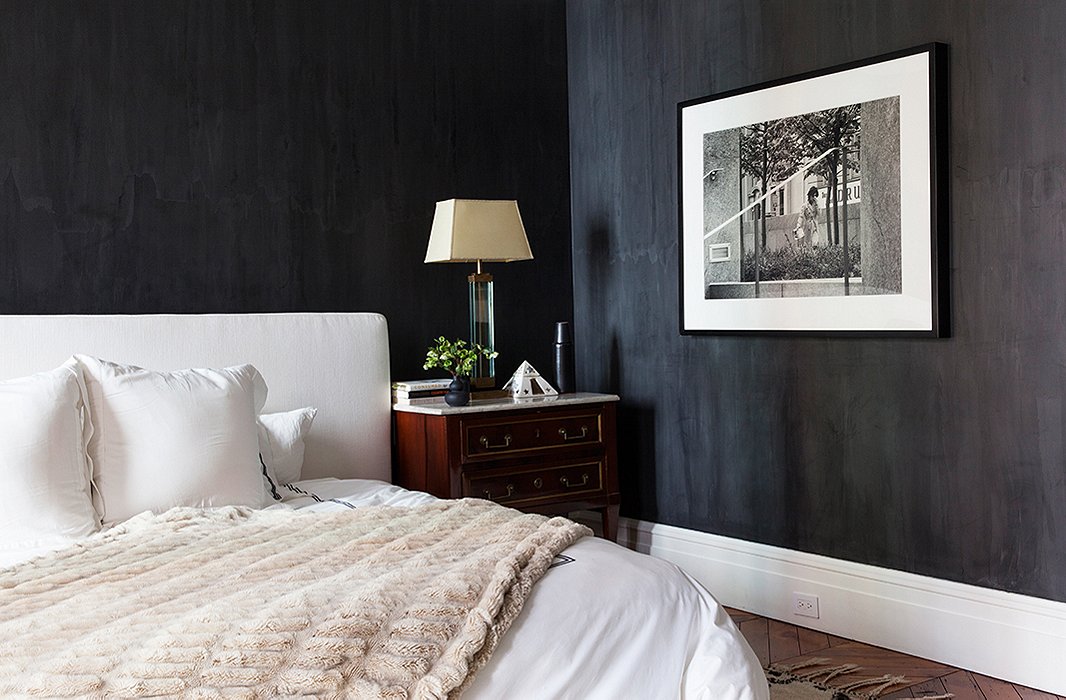 Faux Fur
While it can seem rather wintry, faux fur is a material that can work any time of year. After all, it's just a decorating piece—you don't have to wear it once the warmer weather hits! Designers turn to faux fur for its versatility and luscious texture, ideal for adding a touch of fashion-forward allure to more laid-back spaces. Available in styles inspired by mink, snow leopard, and more, these pieces are easy to work in anywhere: Toss a pair of pillows on the sofa, drape a throw over a chair, or add a blanket to the bed to luxe up a plain white duvet.

Tortoiseshell
A fashion classic (think sunglasses and jewelry), tortoiseshell also makes a timeless addition to the home. Designers use it in many forms. In the literal sense, tortoiseshells can be displayed as artful objects themselves, set alone on a stand or making up the body of a lamp. Perhaps even more common is its use in the inspirational sense: The dappled black-and-brown finish informs styles big and small, from resin napkin rings and flatware to bamboo furnishings. Its exotic air, conjuring far-flung travel and adventure, adds just the right touch of intrigue anywhere.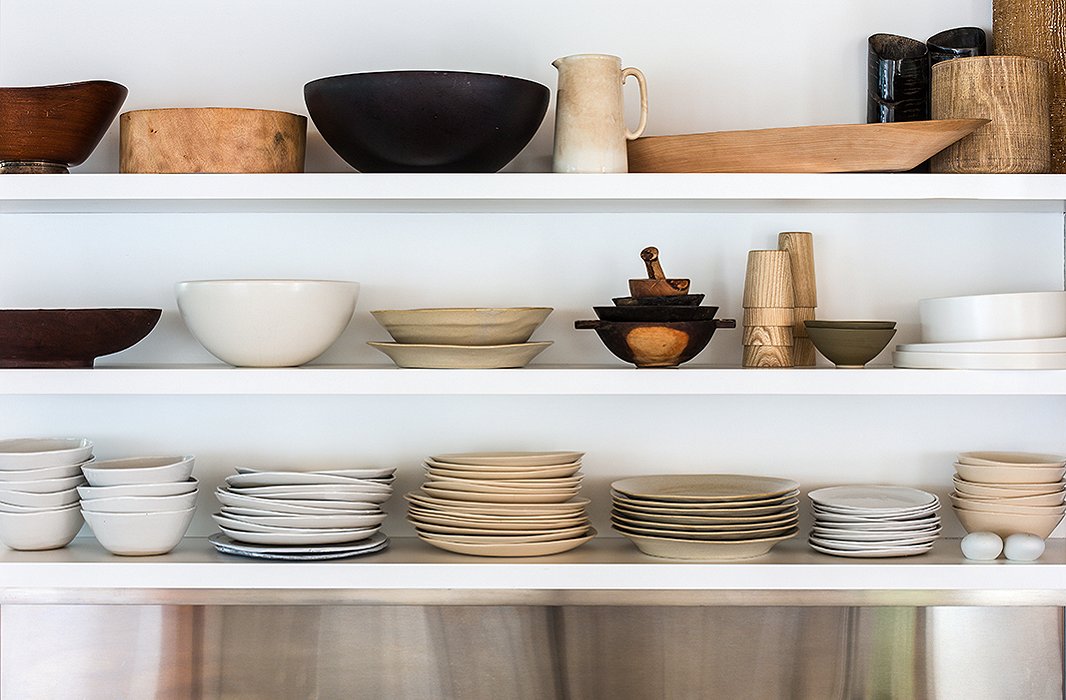 Stoneware
Neutral stoneware, or pottery fired at a high temperature to create a sealed, glassy finish, is a must-have for any table. More durable than its porcelain counterparts, it is perfect for mixing and matching with other dinnerware but can be just as stylish on its own for a more subtle, tonal look. A collection of stoneware will transcend seasons, suiting holiday feasts and relaxed summer gatherings alike. Not to mention it's perfect for filling the stylish open shelves we've spotted in many a designer kitchen.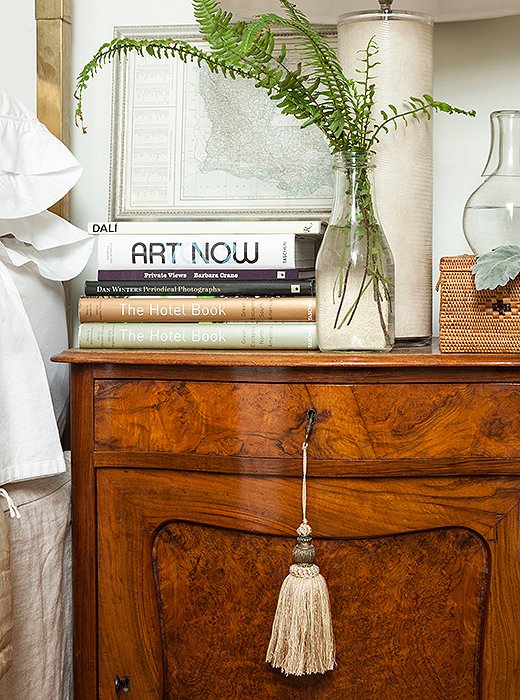 Burl Wood
Harvested from trees with burls, or collections of knots that result in unusual grain patterns, burl wood is highly prized for its beauty and rarity. You'll find the material used in a number of decorative forms, from wood veneers on large furniture pieces to carved bowls and accents. No matter the size, a piece made from burl wood is certain to make a decorator-worthy statement in any room of the home—adding richness, depth, and one-of-a-kind allure.