Playrooms can be a joy to design—after all, they're spaces dedicated to kids' imagination and creativity. But they come with some practical challenges: Piles of craft supplies, toys, and the like can get out of hand quickly, and a Crayola-color aesthetic might not mesh with your grown-up decor style.
But whether your children's play space is a dedicated room, part of their bedroom, or even a corner of your living room, there are ways to make it both functional and as stylish as the rest of your home. Read on and get inspired for a fun-filled refresh.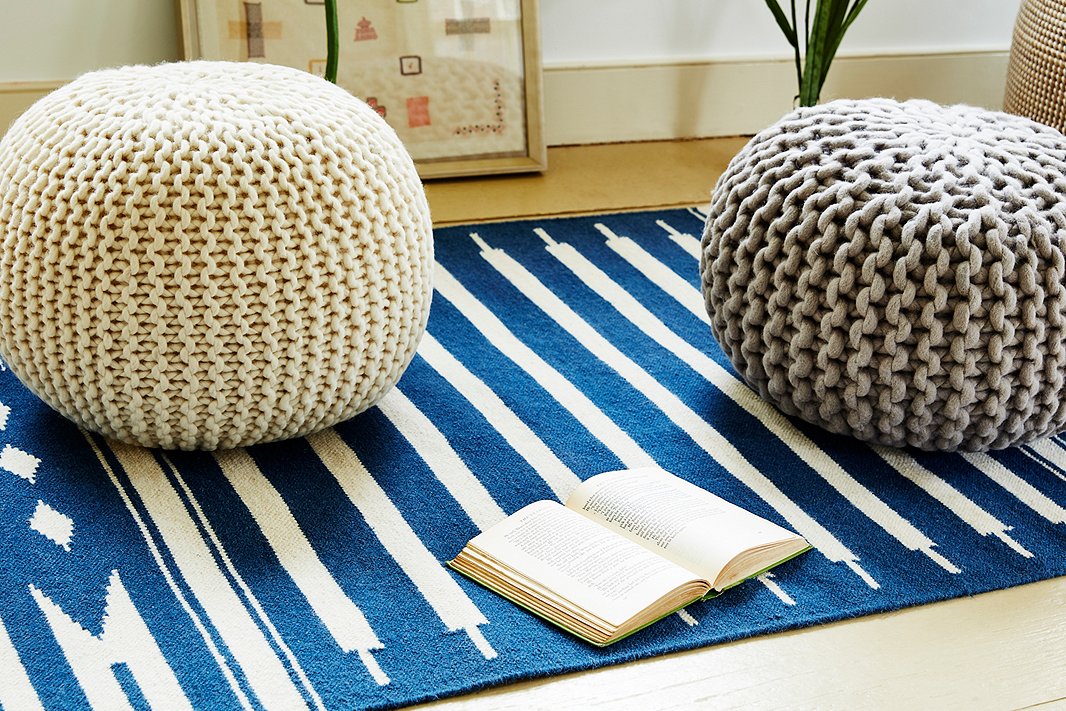 Start with a Soft (and Stylish) Foundation
Adding an area rug to a playroom has two distinct benefits: It provides a large swath of pattern and/or color that can help you infuse the area with style, and it provides a cushy landing spot for little ones.
If the space is carpeted, consider layering a plush Moroccan rug or a flat-weave on top to add a touch of personality and, if the play area is part of a larger living space, to delineate the "kid" zone.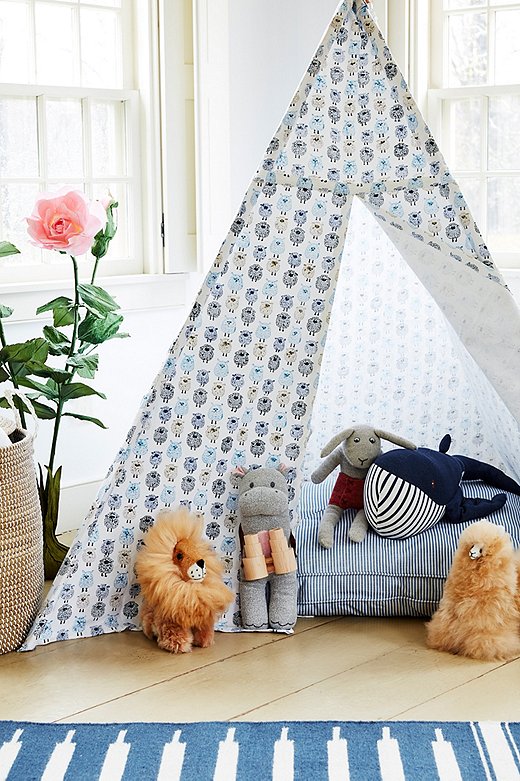 Create a Hideaway
If your living room has ever been turned into a multilevel pillow fort, you know how much kids like a hideaway. To spare your sofa cushions —or to give your kids' playroom an extra-special centerpiece—consider adding a patterned fabric tepee to the space. Position a floor pillow inside to create a perfect cozy reading nook or kids-only clubhouse.
Sneak In Storage
To corral all the kids' clutter that inevitably accumulates in playrooms, be sure to incorporate a few stylish storage pieces. Whether it's a double-duty storage ottoman, a set of baskets, or a bookshelf fitted with bins, any storage piece is also an opportunity to infuse some style into the room. So skip the plastic and opt for more-appealing materials (rattan, jute, canvas) that complement rather than detract from your decor.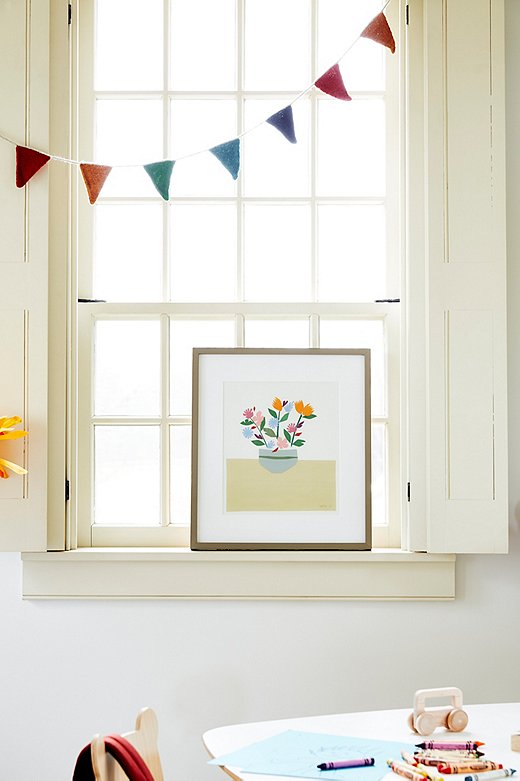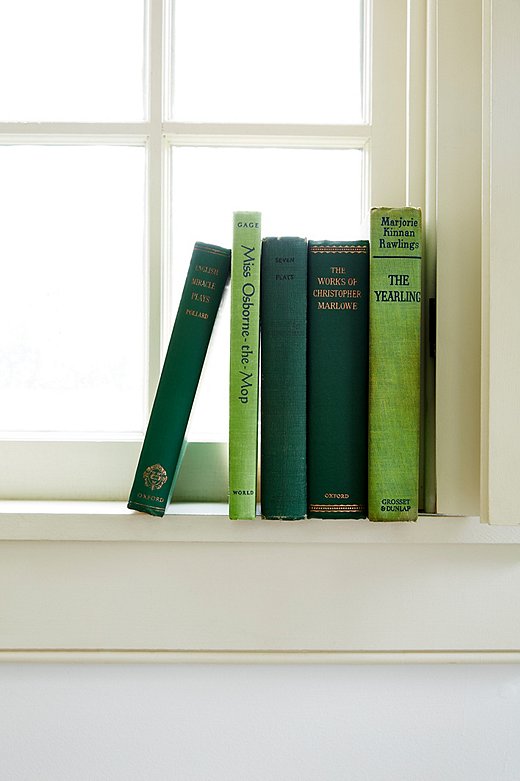 Add Personality with Art and Accents
Now this is the fun stuff. Play spaces give you a chance to be a little more, well, playful in your decorating approach, so don't be afraid to embrace fresh color, cheerful prints, and whimsical touches. Framed artwork elevates any space, and the playroom is no different, so wake up the walls with pieces that spark the imagination. Books make perfect playroom accessories too—ones that can be used and treasured for years to come.