One very specific and unusual request led founder-designer Brett Heyman of accessories brand Edie Parker to the interior designer of her six-bedroom getaway in northwestern Connecticut. "I really wanted someone who had worked in a visual team at a fashion house," she says. Having worked at Gucci as the director of PR, she'd learned that people who worked in visual departments "knew where to buy really good pieces and not such expensive pieces." After inquiring with a few friends, one name kept coming up: Mark Cunningham. The Manhattan-based decorator had honed his knack for discovering rare gems while working for Ralph Lauren for years. "I met him and just connected with him right away," Brett says.
Equally fortuitous was the way in which Brett became the owner of her weekend house. Living down the street in a smaller property with a baby girl, Brett and her husband, Gregory, regularly took walks to the orchard at the top of the street. "We would always pass this house and admire it," she says. "It just sat really beautifully on the street." Expecting their second child, the pair realized it was time to upsize. They met the couple who lived in the house, and it turned out they were quietly looking to move.
Though Brett handed over the design reins to Cunningham, she did have some top-level aesthetic goals. "In New York, we live in an apartment that is very midcentury, very bright, with tons of color and colorful art, and is just very, very, very loud," she says. "For the country house, we really wanted something that was a retreat and opposite of that: muted, calm, and that really played well with the outside." Functionally, she wanted to take advantage of the square footage and create different spaces—inside and out—where she and her family could be together or have privacy.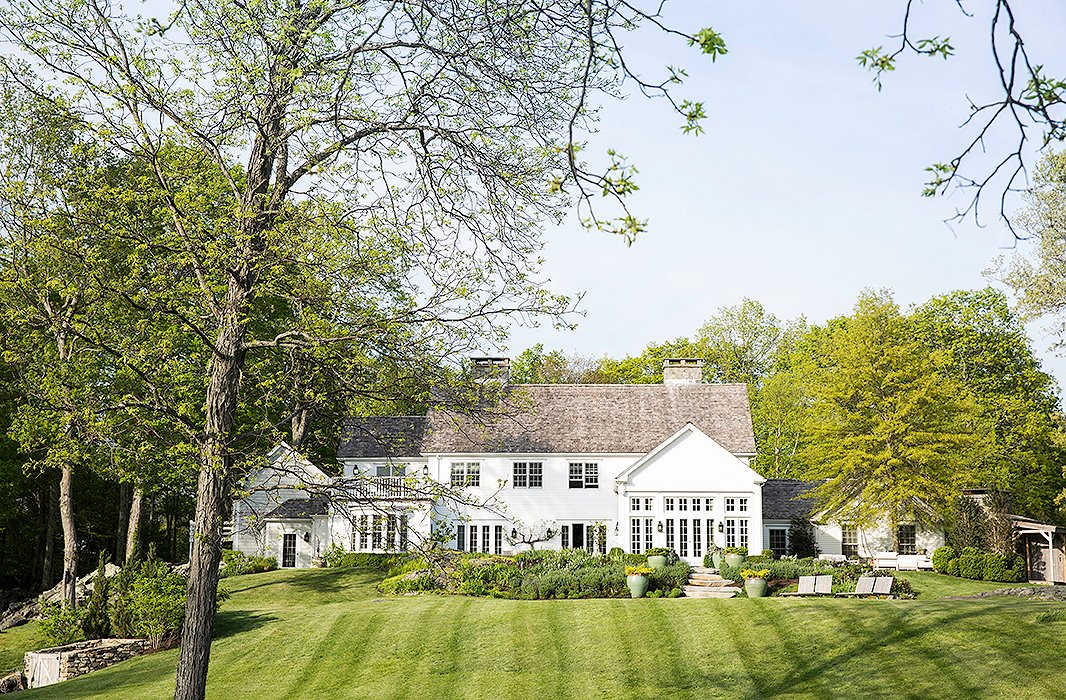 From a picture-perfect pool and a beautifully landscaped patio to a contemporary treehouse and an outdoor fireplace lounge, the home's exterior is optimized for both entertaining and private time. As a foil for the house's traditional colonial architecture, Brett and Gregory chose unexpected designs for their outdoor structures. "It occurred to us that we could do something really funky for our treehouse instead of just having our local craftsman make a little house for the kids," Brett tells us. "We just started researching and found a great guy to build it. Unfortunately it doesn't really get used… Our kids have no interest in it, but I love looking at it."
The undeniably great outdoor space is used year-round. "In the summer, obviously, we're in the pool, and we take hikes. There are all sorts of amazing land trusts in our area, part of what makes it so special," she says. "We have apple trees in the orchards, so all fall we like to be outside, pick apple trees, eat in the orchard. In the winter, we make fires in the outdoor fireplace, and we cook in the pizza oven. It's such a great antidote to being in Manhattan all the time and being inside."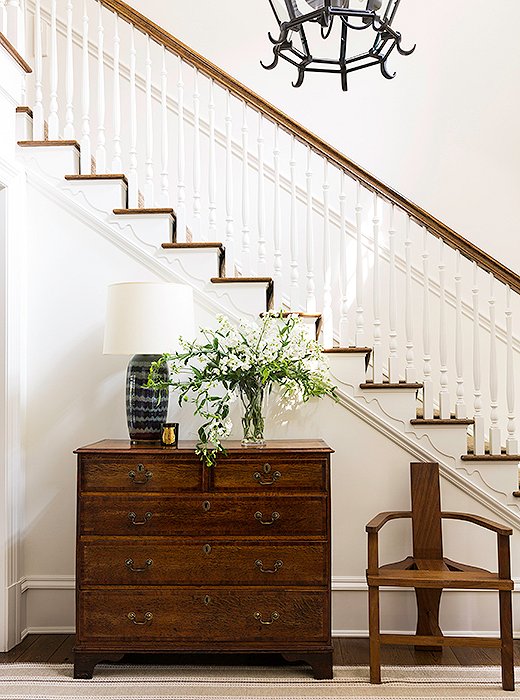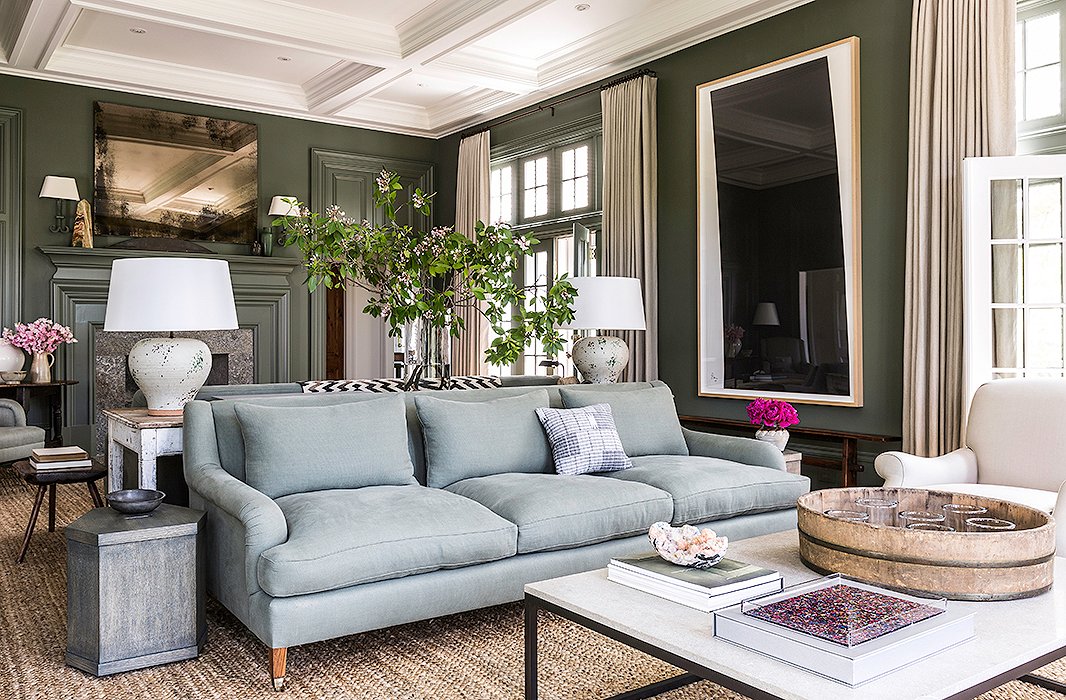 I feel like in New York, your formal rooms are never used, or at least in my apartment, they're not. This room is just so spectacular that every time we have people over, we sit in that room as opposed to a more 'casual' room.
In every home, I think, the kitchen is key. People hang out in the kitchen. It's the happy place. It's where people gravitate towards, so I would spend as much energy as you can on the kitchen.
I think my personal style is totally schizophrenic, so sometimes I definitely do not relate to my interiors. I look out of place in the house. And then sometimes I feel like I want to be muted and quiet, and I do relate.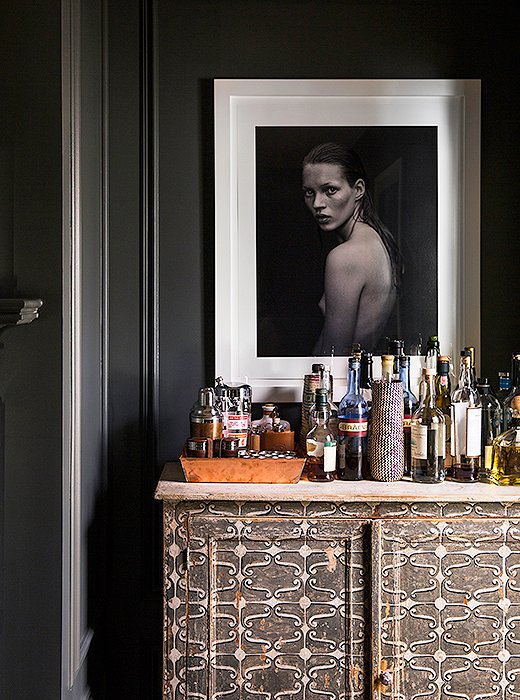 I pick out all the art pieces. I don't think I'm a collector. I think I'm just a person who really likes art. I fall in love with a piece and flip over it. I enjoy getting it, but I'm not a collector with a capital C.