For English actress Minnie Driver, two things in her life helped cultivate her passion for design: her mother's career as a decorator, and the trips she took with her family all over the world. "From a young age, there was always an awareness of design and being in different cultures and incorporating that into our very English home," she says. It's this eclectic yet British aesthetic—along with her love of prints, color, and the laid-back lifestyle of her current home in California—that inspired our new and exclusive collection of furnishings with the actress.
"I've always had a very specific idea of what I love and the spaces I love to live in," Minnie says. "I'm not scared of print and mixing in unexpected color combinations. But I've never been able to get away from English style and loving well-made furniture." Featuring three custom, hand-drawn prints in a bold yet classic palette, the designs—available as pillows, armchairs, headboards, and more—are meant to be mixed and matched to fit any space.
Below, read more from Minnie on her influences and tips for decorating with the designs, then shop the collection to bring the traveled, elegant look to your home.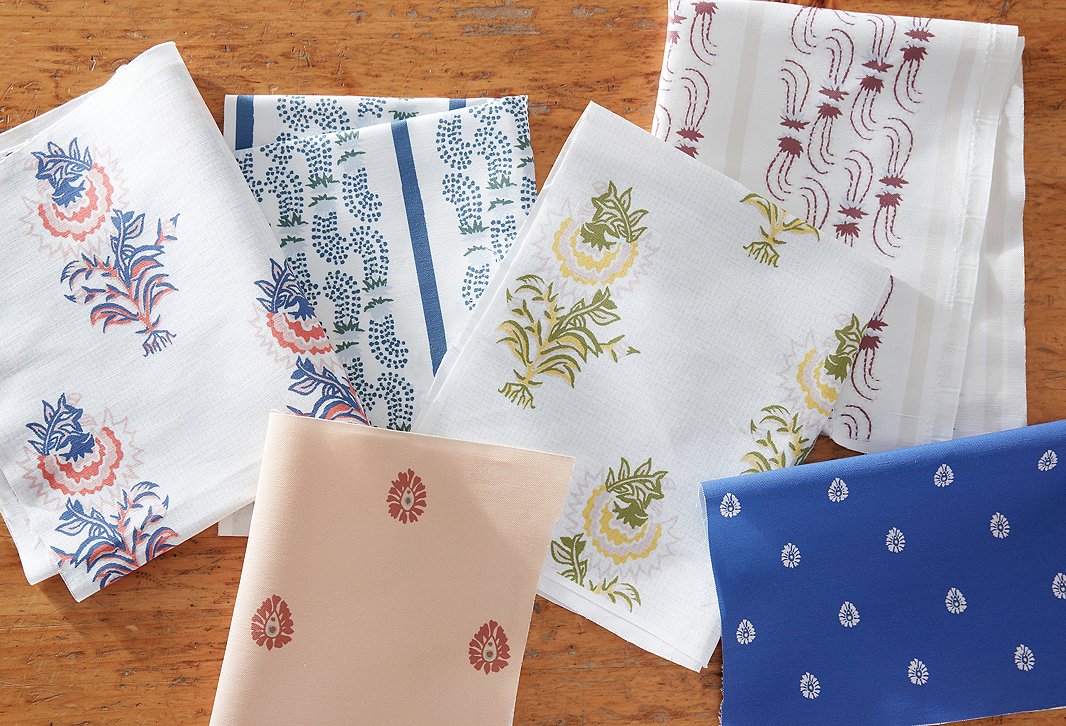 The Fine Prints
Colorful printed textiles are at the heart of Minnie's design sensibilities. The dining room of her L.A. home, which she decorated with fellow Brit and pattern aficionado Peter Dunham, features chairs whose seats, backs, and fronts are upholstered in a variety of vintage fabrics. "They're all very different, but together they create this eclectic elegance, which is what best describes my home," she says. "It's not loud, but expansive. It's a real mixture of traditional with global and very unfussy." The same can be said of the three prints in this collection, which are inspired by a number of far-flung influences.
The Mariposa print takes its cues from graphic Indian block prints and delicate floral Provençal patterns. "It's a small print, but it has a really big feel to it," Minnie says. "It's a good example of how you can use a traditional Indian technique but offer up something that conjures the South of France. That's where my design instincts lie. It's an elegant mash-up."
The Agave Stripe pays tribute to the desert plant while pairing it with a classic French stripe. "There's whimsy but also structure," she says. "It has strong boundaries on the outside but a hand-drawn quality to it as well. I'm mad about that."
The Desert Flower print is also inspired by a mix of cultures. "It could be a Turkish or Indian motif," Minnie says. "But the way it's arranged is very classic and British and speaks to a version of chintz. It's a good marriage of global and English tradition."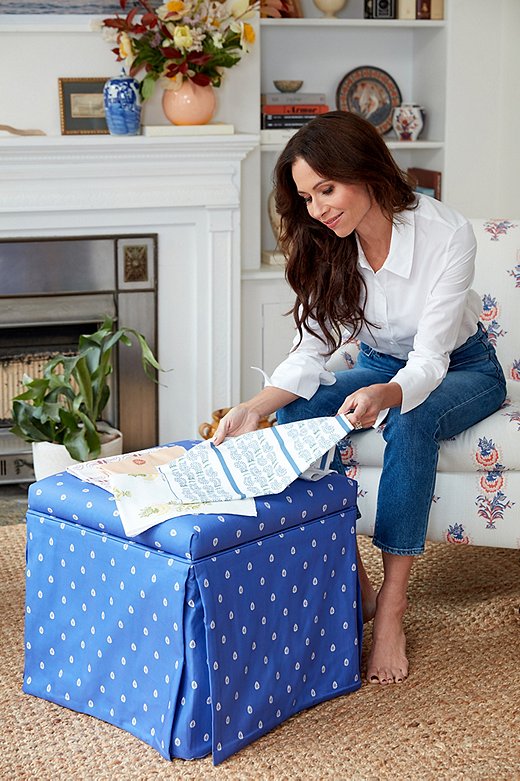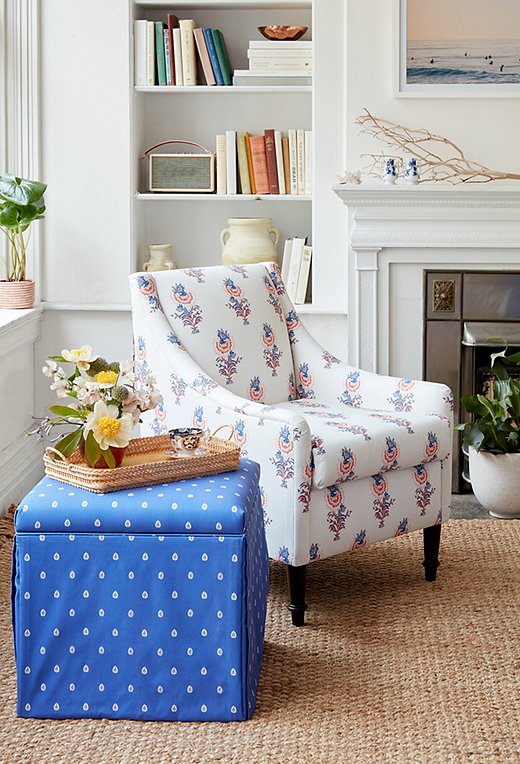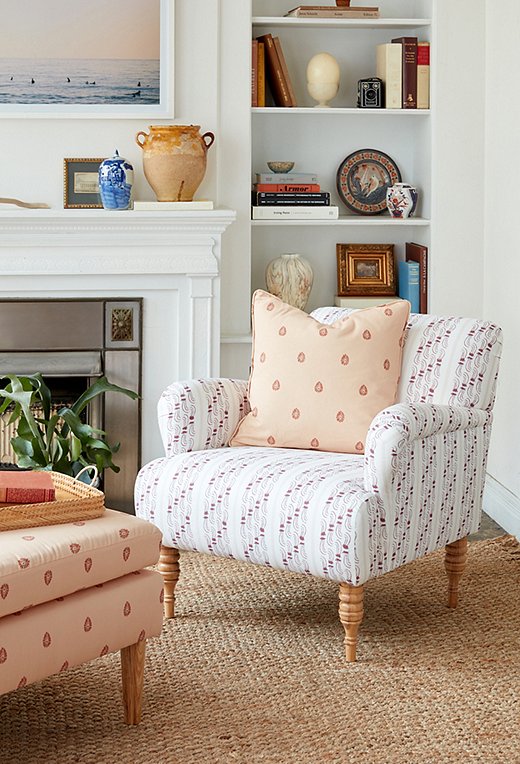 Minnie's Tips for Bringing it Home
Start small. "A lot of people are wary of print. And they're wary of putting prints together. My advice would be to start with small pieces," Minnie says. Try a pillow on a sofa, or see how the sofa looks paired with a patterned chair. If you love it, you can always add more pattern.
Mix and match. Not everything needs to be perfectly coordinating. "The notion of being brave with color and knowing things don't have to match is really good," Minnie says.
Pair with stripes. "I love mixing stripes with pattern," Minnie says. It's a move that combines the tradition of English design with the vibrancy of global textiles. 
Contrast with a neutral.  "I love having a more neutral wall and filling in the furniture, cushions, accents, and art to add color," she says. In a bedroom, she suggests dressing up an all-white bed with a patterned headboard as an accent.
Consider the color wheel. If you want to use bright colors but worry about how they'll sit with each other, take a look at where they sit on the color wheel. "I'm a big fan of the lapis-and-coral combination," Minnie says. "Red and blue are opposite each other on the color wheel. I have a lot of that in my own home."