When Ronda Carman was a child, she didn't throw tea parties; she threw dinner parties. More elegant than tea parties, these were multicourse affairs with extravagant menus featuring her latest concoctions. "Apple juice with a touch of Sprite became champagne, chopped black olives served in crystal bowls doubled as caviar. If I was feeling particularly extravagant, I would layer Cool Whip over Jell-O in a shallow wineglass," Ronda says. "Being alone in the sunroom, admiring my creations and staring at a china closet full of treasures, filled me with a sense of pride and endless possibilities."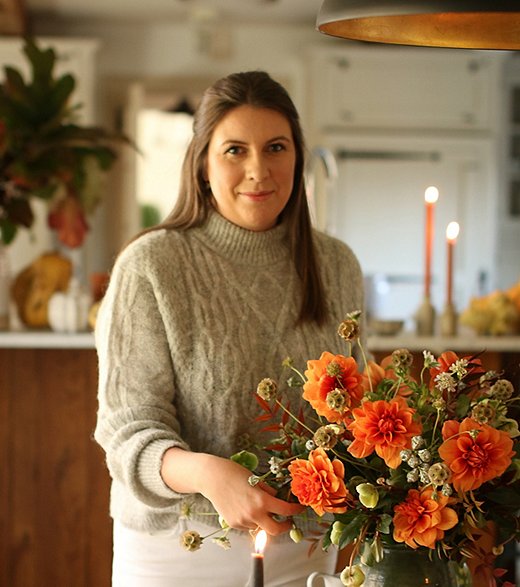 It's no surprise, then, that Ronda has spent much of her adult life studying the minutiae of dinner parties. She's attended parties thrown by fabulous people and thrown her share fabulous parties. In her new book, Entertaining at Home: Inspirations from Celebrated Hosts, Ronda invites us into the homes of design industry movers and shakers, including One Kings Lane president Debbie Propst. Ronda was drawn to each for their "individuality and natural ability to make people feel at home," she says. Along the way she gathered their best entertaining tips and favorite recipes, which she shares in the book.
Ronda joined Debbie and her family for a bountiful fall breakfast at their home in Connecticut. Debbie set the table with a unique mix of vintage and modern pieces. Apple cider mimosas graced the menu, along with cheese boards, pastries, prosciutto, eggs, and plenty of coffee and tea.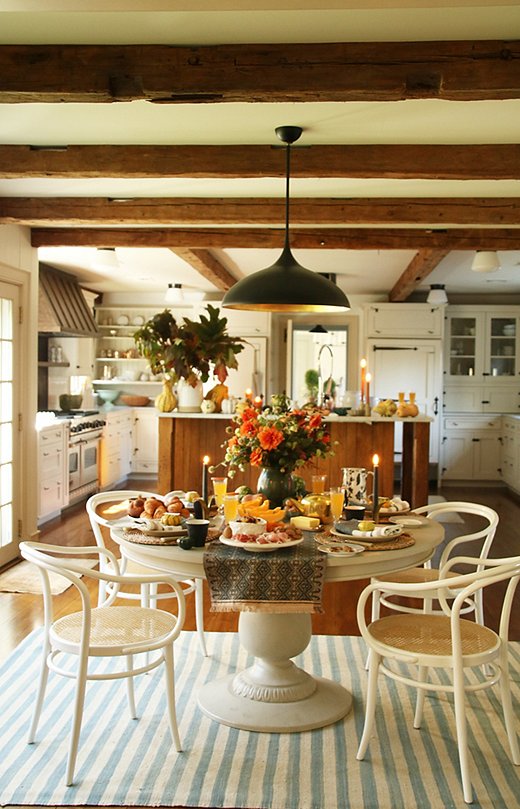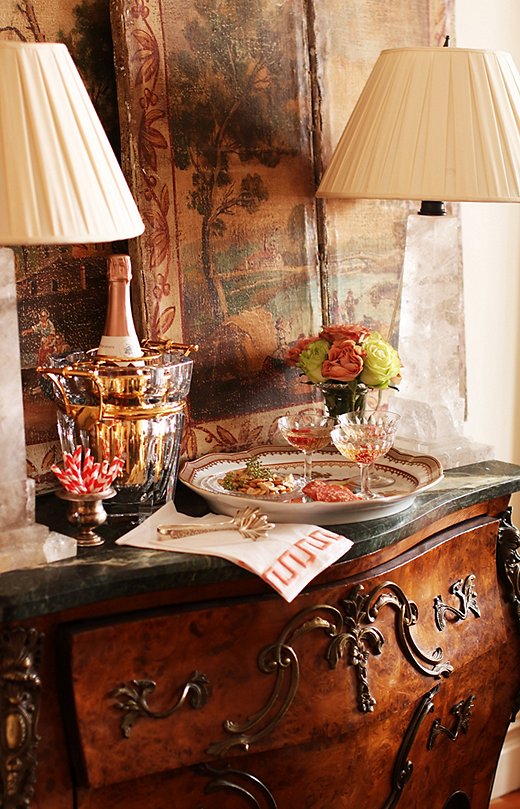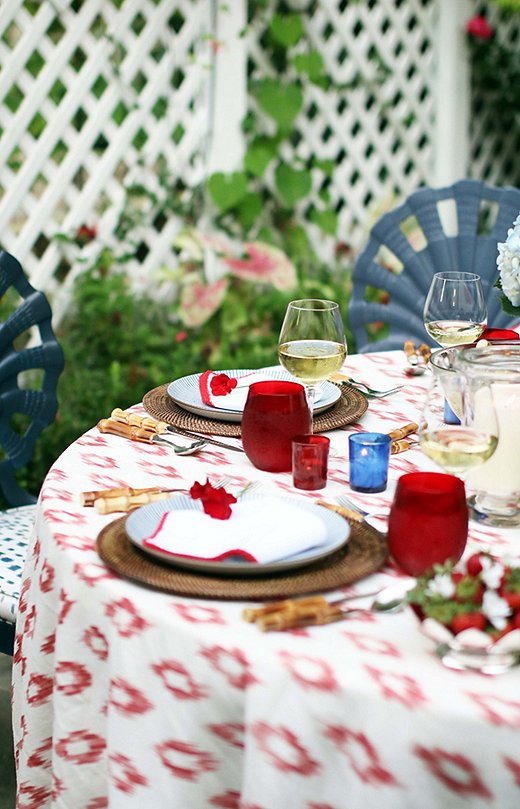 Playing Favorites with Ronda Carman
---
Candle: Colonial Candle classic tapers in ivory for dinner, Rigaud Cypress for scent
China pattern: Mottahedeh's Tobacco Leaf
Table linens: "My collection for Haute Home"
Dinner party music: "Miles Davis, classic jazz, and My Favorite Things by Coltrane; a little bossa nova, including Stan Getz and Vince Guaraldi"
Red wine: "A good glass of pinot noir"
White wine: Pouilly-Fumé, Sancerre, and Picpoul
Crystal: "It's hard to beat Baccarat"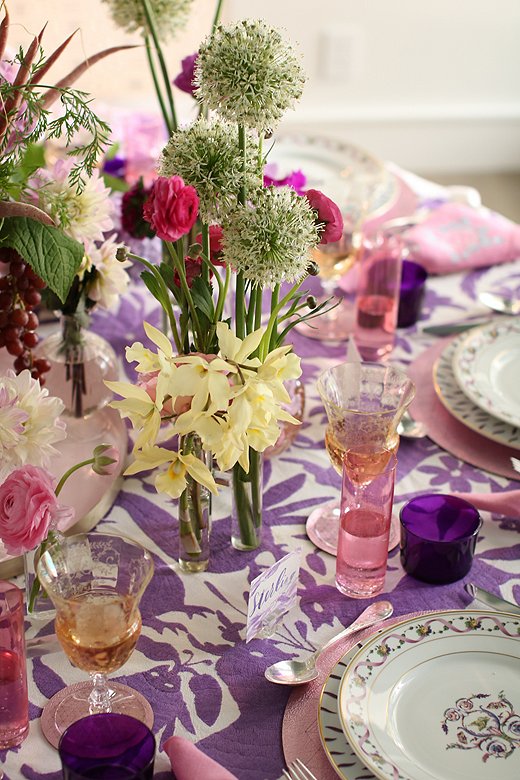 The Best Dinner Party Ronda Ever Attended
---
"Probably dinner at Dawnridge, the former home of Tony Duquette, and guest of Ruth and Hutton Wilkinson. It is almost impossible to describe the splendor that looms behind the large front door. I was breathless as I stood in the famed 18-foot-high drawing room. The entire house was aglow with candlelight. I felt like Alice after stepping through the looking glass. Before dinner, Ruth and Hutton led us on a tour of the grounds and gardens. To actually see the pavilions, pagodas, sculptures, and Tony Duquette's 28-foot-tall sculpture, The Phoenix Rising from Its Flame, amidst a junglelike rain forest is spectacular. To be seated next to Hutton at dinner and listen to stories of Tony and Elsie de Wolfe was priceless."
Entertaining at Home is a wonderfully appointed how-to guide on entertaining from some of the design industry's most illustrious tastemakers. It is available for purchase now.