An artist who works largely in sumi ink and watercolor on handmade paper, Chattanooga, TN-based Kate Roebuck would be described by most as a painter. But it's her training in textile design and her love of textiles that dropped her into her world of cobalt and ocher inks. After somewhat serendipitously finding herself in a textile-design program at the University of Georgia, Kate worked with "surface design" company Hable Construction for five years, where she "really fell in love with pattern and the way pattern and shapes in color interact with one another," Kate tells us.
When Kate and her husband, Cody, relocated from Athens, GA (where Hable is based) to Tennessee, "at that time it really felt like what I wanted to do every day was just be an artist and go to my studio and have that creative time to paint and draw and think," she reveals. "I had always painted and loved it; I just didn't know that I could turn it into a career—something that I could do every day."
As life would have it, she did (In fact, she's a top-selling artist here on One Kings Lane). Most days, Kate—now a mom to eight-month-old Ezra—heads from her home in St. Elmo, a historic district of Chattanooga, to her studio on the south side of the city. There, she balances painting, playing with her son, and tackling the to-dos of running a business, until it's time to return to her tiny cottage, built in 1915. To no surprise, it's full of pattern and color.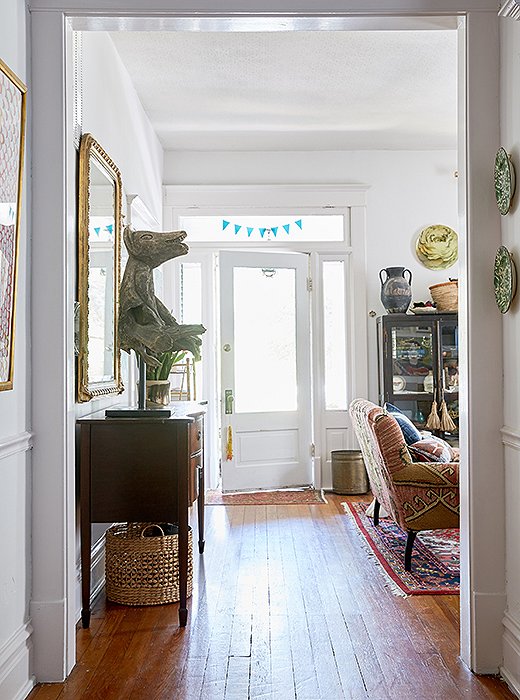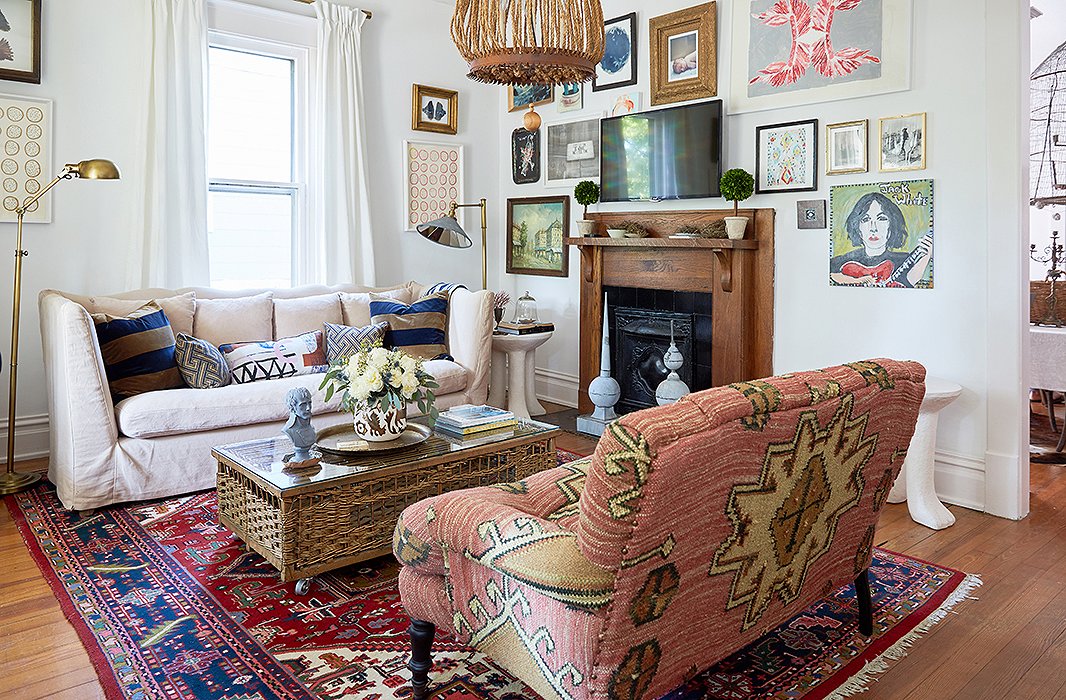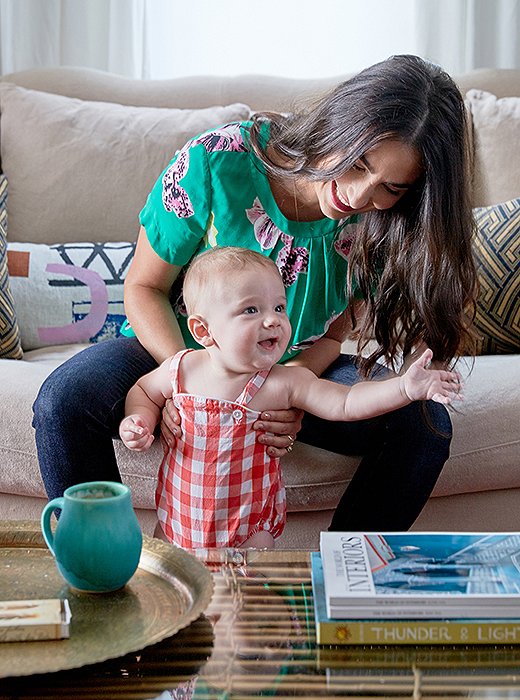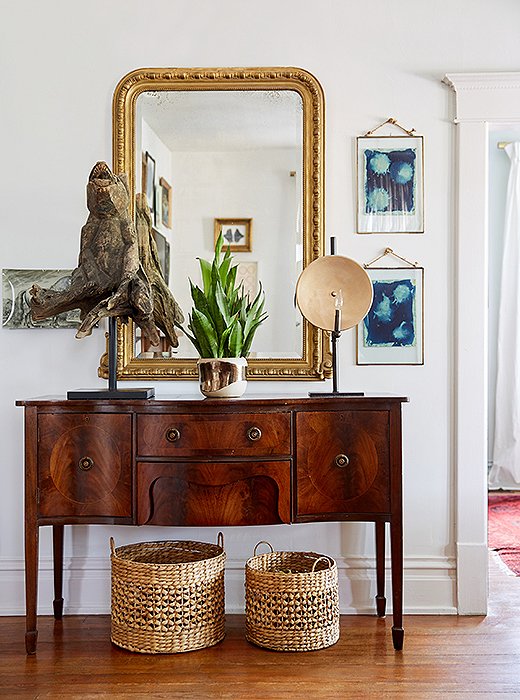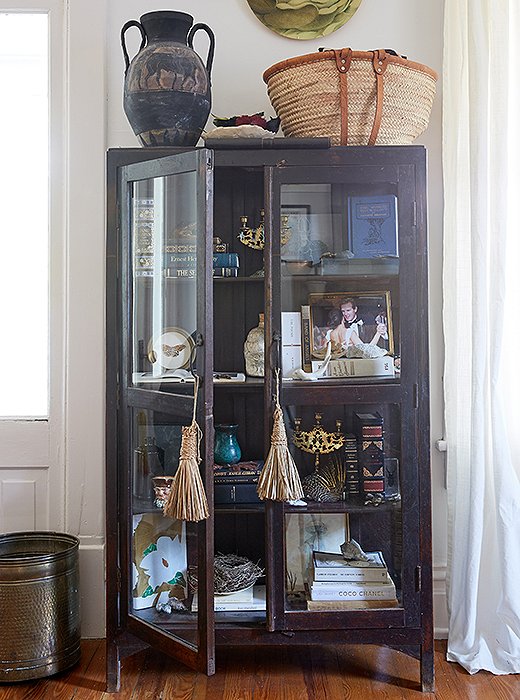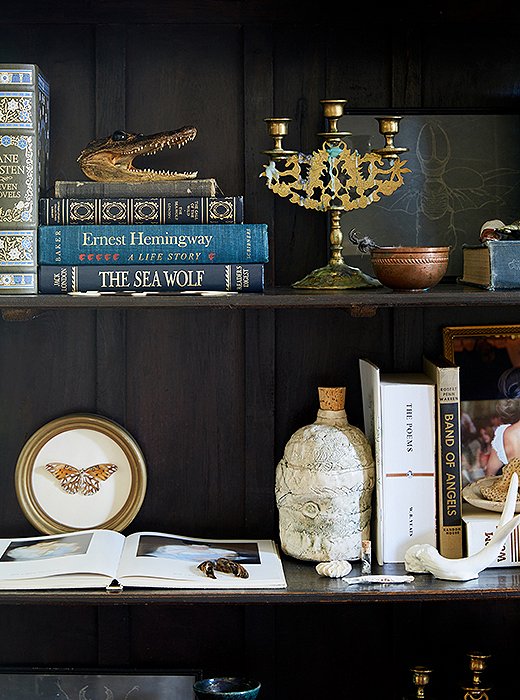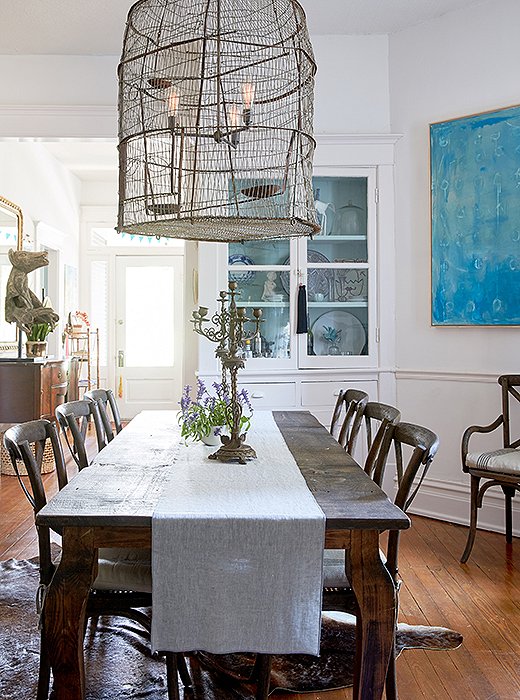 The light fixture in the dining room was an old birdcage I found at an antique store that was turned into a light fixture for my birthday; it's pretty special to me.  
We've surrounded ourselves with mementos that we love and remind us of moments, friends, trips, etc., but nothing is precious at the same time.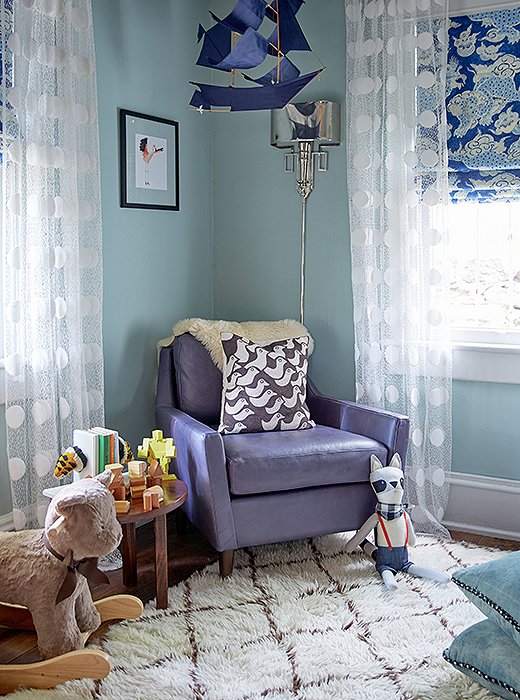 I have things in there that I think are really stimulating for a kid—a lot of textures and visual stimulation—but also it can be quiet at the same time. The vision for his room was really just eclectic.
In the Studio with Kate Roebuck…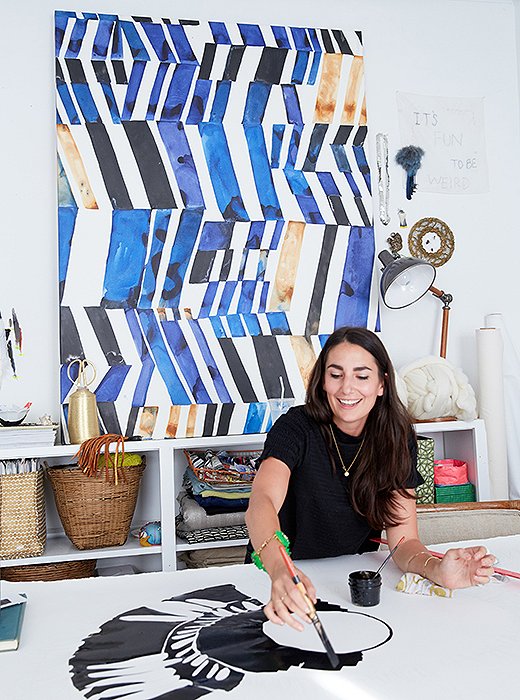 Life is constantly changing. You get into a rhythm, and then you realize the rhythm has changed from last week to this week.