When I first spotted one of Mignonne Gavigan's vibrant, beaded "scarf necklaces," hanging ever so coolly around a friend's neck, it was one of those where-did-you-get-that? moments of pure, unadulterated envy. I needed to know immediately who, what, where. As it turns out, a similar instant inspired designer Mignonne Gavigan Smith—a Parsons grad who spent 10 years designing for the likes of Marc Jacobs, Rachel Roy, Loeffler Randall, and more—to start making her signature jewelry piece. "I was draping a gown for a runway show and had ripped up a vintage gown to use as ideas for beadwork. There was a piece on the floor that I picked up, fastened around my neck with a safety pin, and walked home through SoHo wearing. People literally stopped me on the street and asked where they could buy one," she says.
Soon enough, Mignonne had coined the name for her hybrid and left her role as senior shoe designer at Loeffler Randall to develop her own accessories brand. Today her eponymous collection encompasses a full lineup of "more typical" jewelry silhouettes—earrings, necklaces, and bracelets—and a few fun additions such as Spanish neckties and an Anna Wintour brooch.
Mignonne invited us over for a tour of her two-bedroom, two-bath loft in Tribeca, which she shares with her husband, Gray, and their cat, Franklin. To no surprise, it was full of intricate treasures. Continue reading for a peek.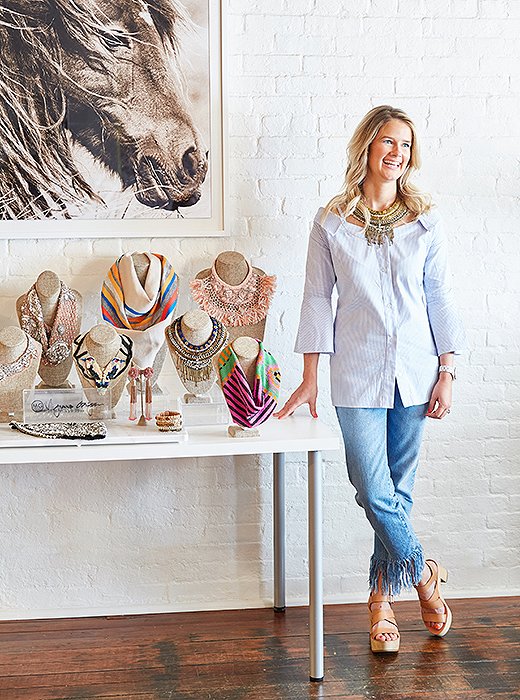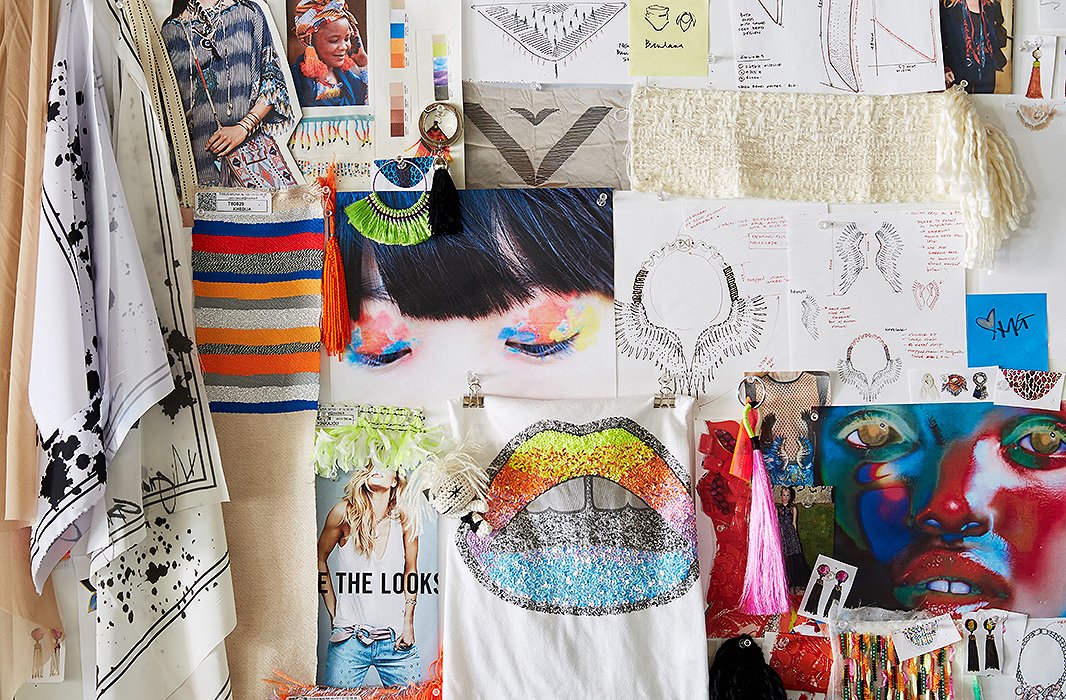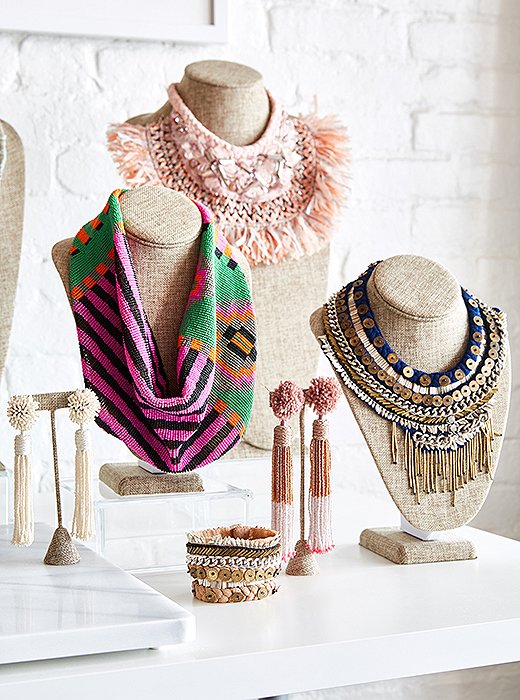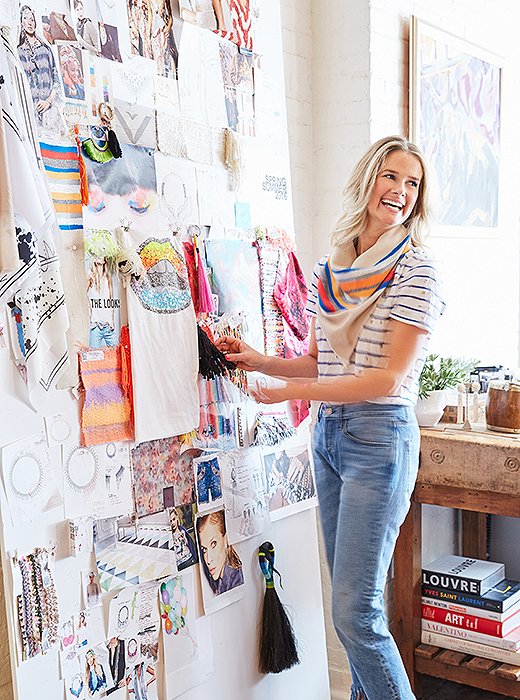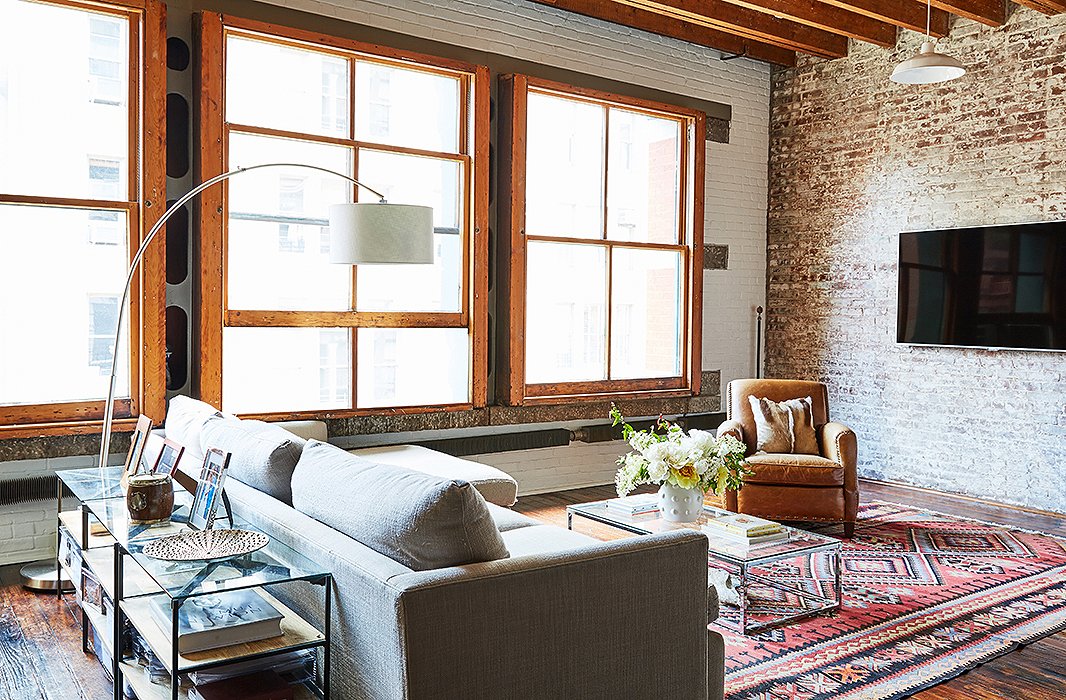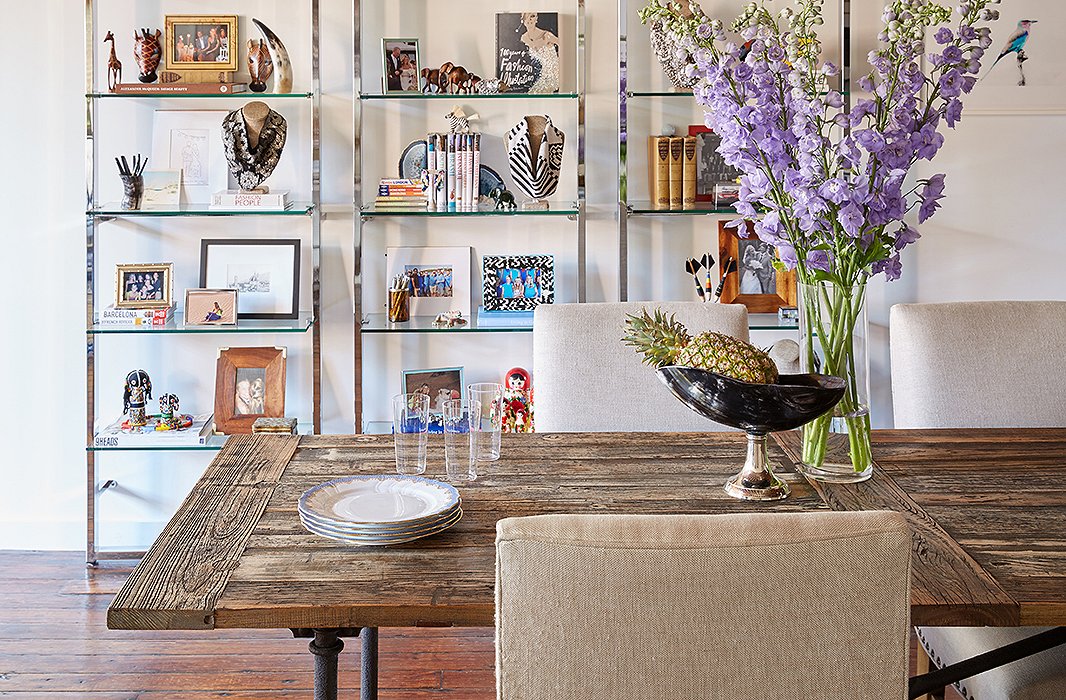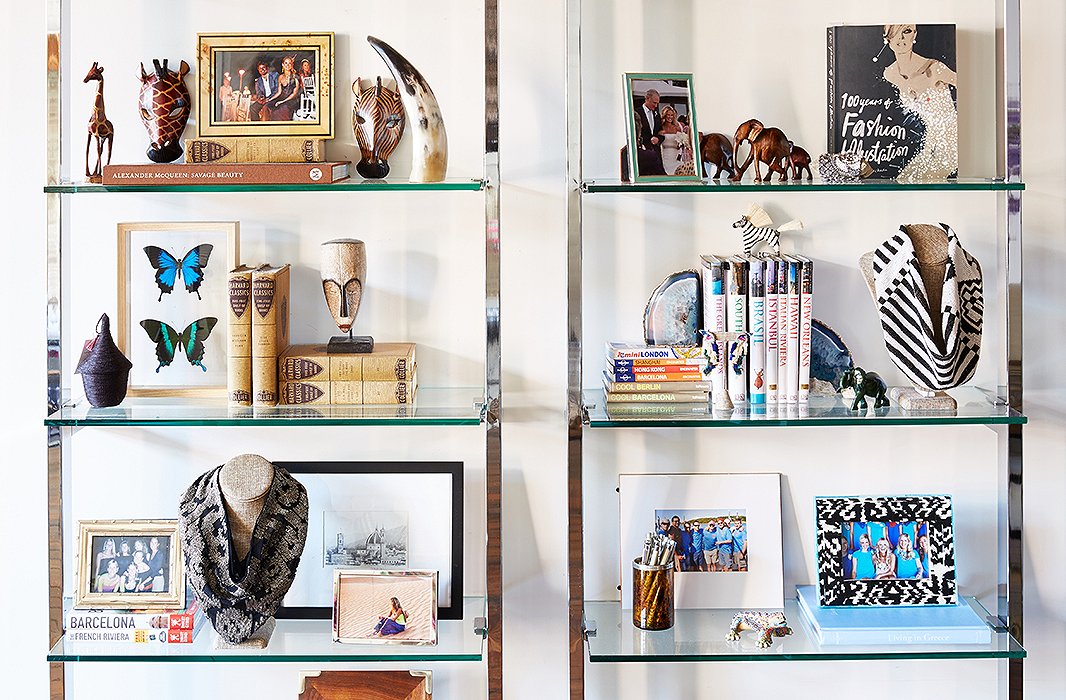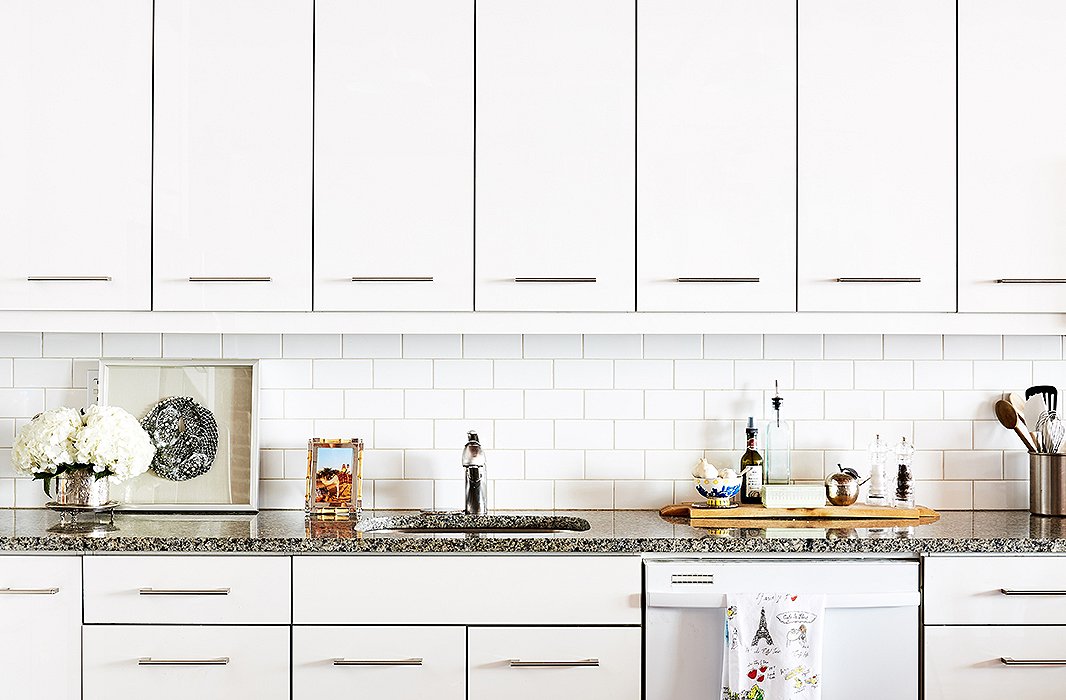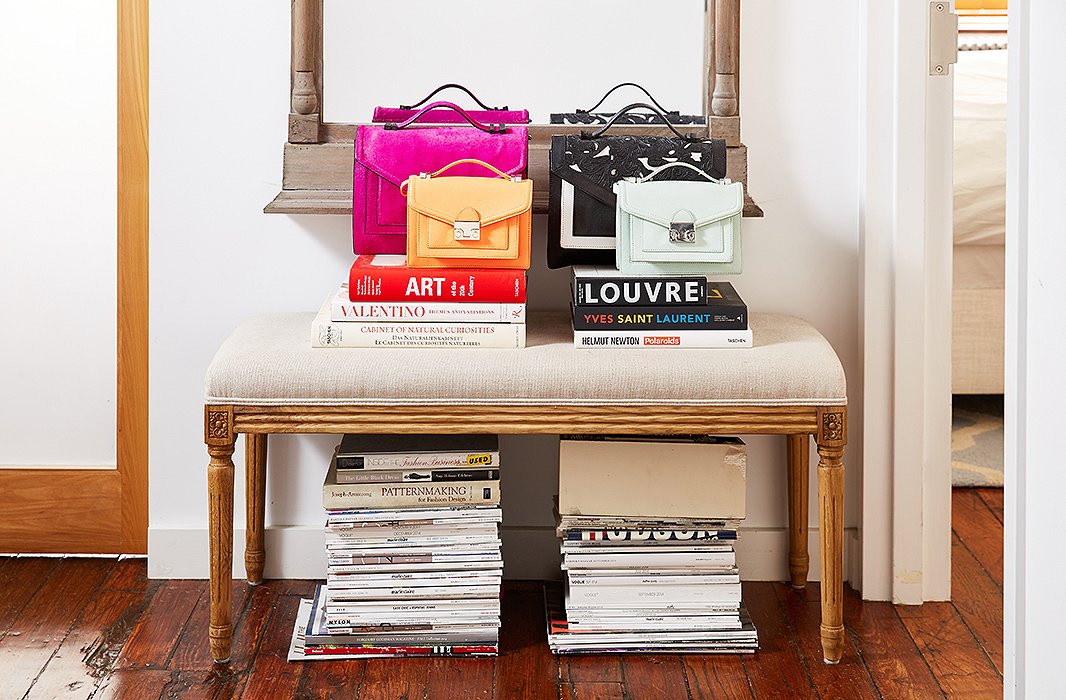 While on safari, we closely followed a family of lions, and for my birthday, my husband enlarged one of Caroline Gibello's photographs of a lion pride. It takes me back there everytime I look at it.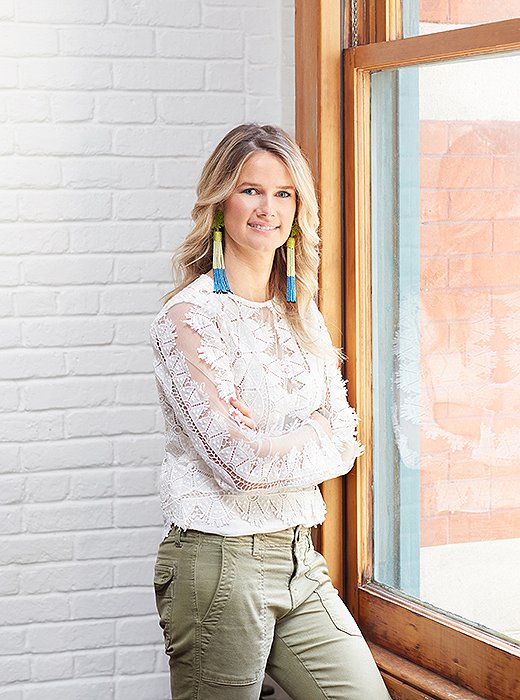 The energy of New York City provides so much inspiration. You feed off of it. Everyone is operating at the top of their game, being the most productive, reaching the most people… it's infectious.