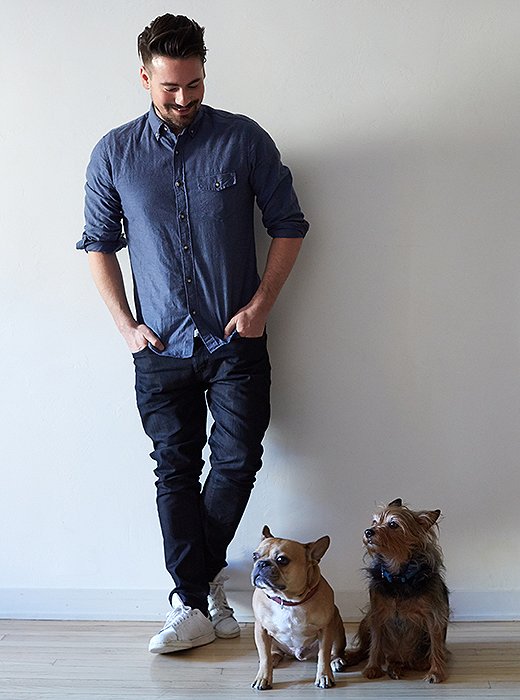 All eyes are on Samuel Amoia these days. Between his eponymous design firm, his line of sculptural pieces made of materials like rock salt, and his travels from Belize to Miami Beach, the designer is turning up everywhere with work that hits a new chord of warm, textural modernism.
Samuel's early career was spent in the thick of New York's chic nightlife—he worked at the SubMercer at the Mercer, the Boom Boom Room at the Standard, Indochine—before finding a mentor in the famed designer Stephen Sills and making a seamless crossing into the design world. While Samuel is mostly self-taught, his spaces exude a sense of masterful rigor. It's easy to see why brands known for their restrained beauty—including Stella McCartney and Calvin Klein—collect his designs.
In the Chelsea apartment that Samuel shares with his boyfriend, this rigor translates to a beautifully edited space where every piece does a job, even if it's an aesthetic job like hitting a perfect shade of gray to build richness. The overall effect balances purity—as daylight hits a glowing-from-within white lamp it can feel chapellike—and sex appeal. In other words, you can imagine a reflective cup of tea over the Sunday paper here as easily as a dinner party that goes into the wee hours with open windows and glasses of red wine on every surface.
Step inside Samuel's Chelsea haven.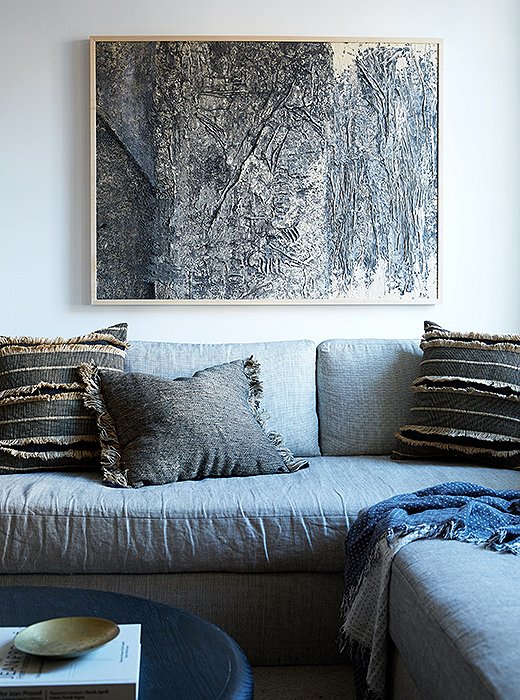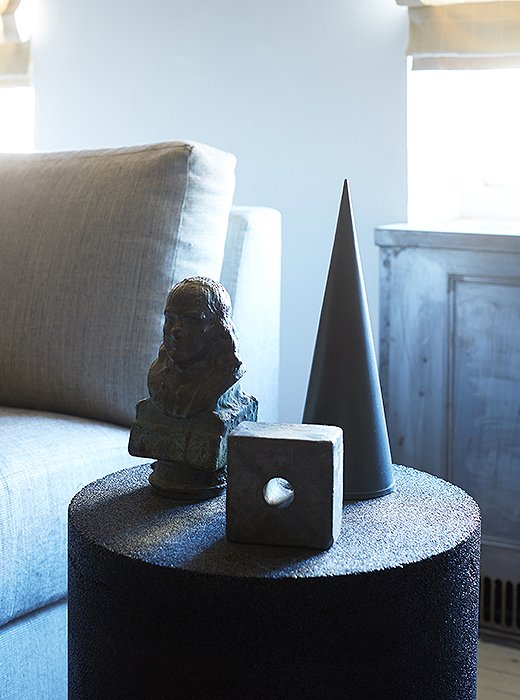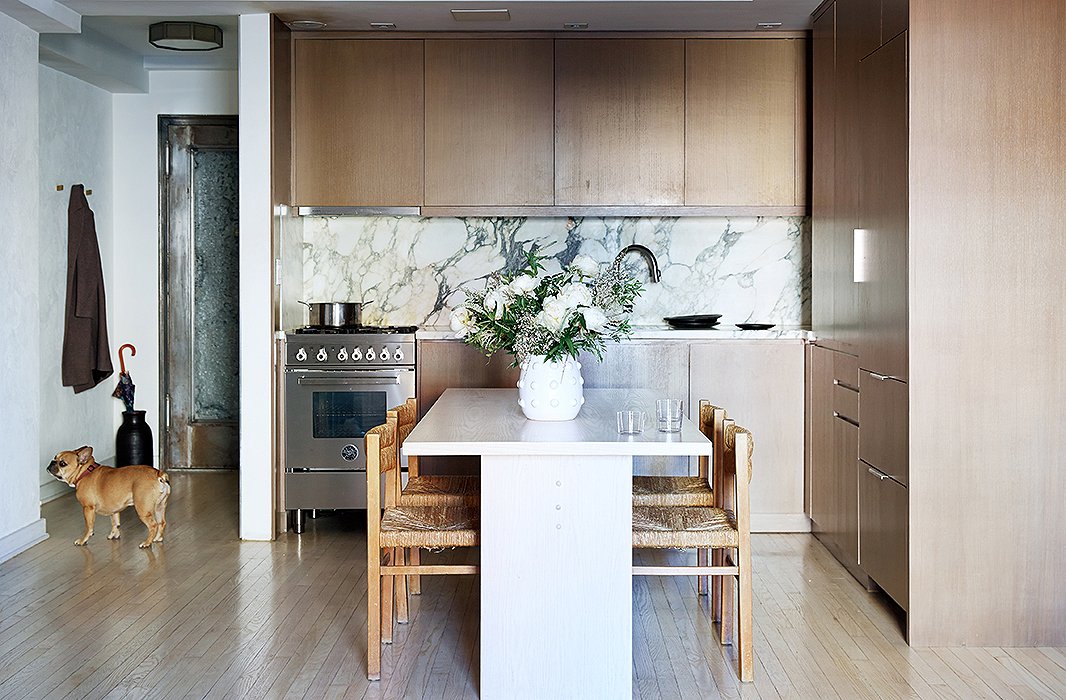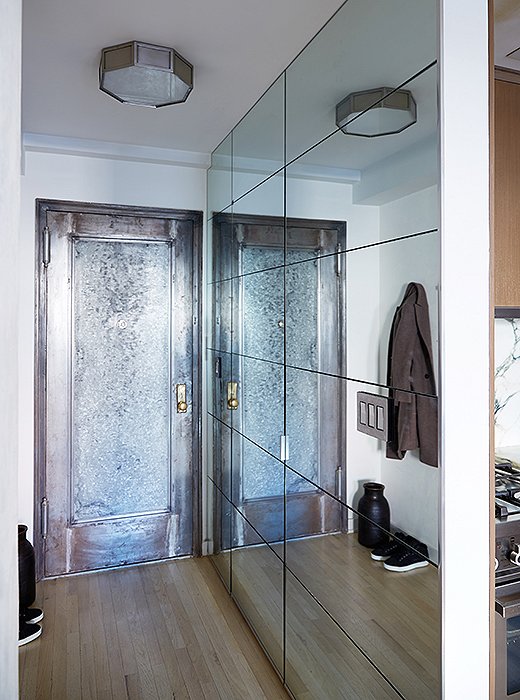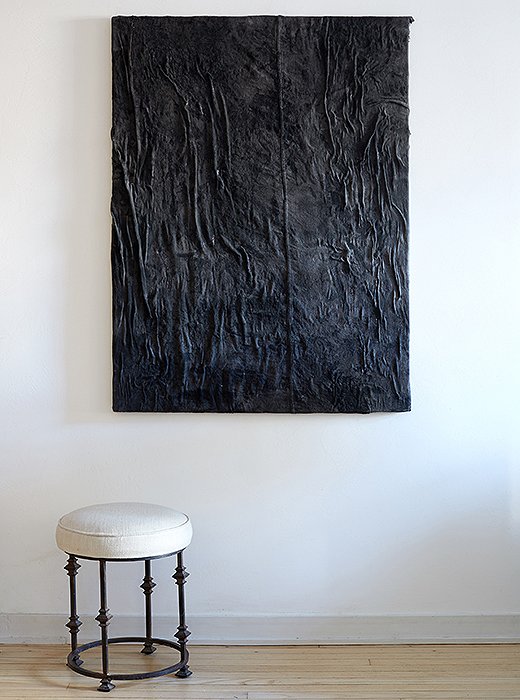 This apartment's design, from the layout to every texture, is based on the light. We don't get direct sunlight, but we do get really beautiful shadows.
Samuel's Favorite NYC Haunts
As someone who travels constantly and spent many a late night in the city, Samuel considers this well-honed list of favorites a comfort zone; "I'm a creature of habit," he says.
Good Eats
Sullivan Street Bakery (Chelsea location)—"a good addiction"
Jun-Men Ramen Bar—"the best ramen and chicken wings ever"
Hôtel Americano—"I'm there like four times a week for lunch or drinks"
Indochine—"I love seeing friends from my days working there"
Inspired Spots
Johannes Vogt Gallery—"for their roster of fresh and contemporary artists"
1950 Gallery (tucked into 231 West 27th St.)—"stunning Prouvé pieces"
Acne Studios (on Horatio Street)—"check out the beautiful Max Lamb pieces"
Dover Street Market—"I always find the store so inspiring"