Interior designer Timothy Corrigan thinks—and works—big. His country house is a 45,000-square-foot 18th-century château in the Loire Valley, which he renovated top to bottom. His firm's projects have included the construction of a 40,000-square-foot Mediterranean-style home in Doha, Qatar, and the complete renovation of a 7,500-square-foot Georgian townhouse in London. But for many years, he was just another DIY-er with a glue gun and a dream. Granted, he was also overseeing international operations for one of the world's largest advertising firms, but at the end of his workday, he would head home to do what he really loved: rewire old lamps, refinish antique furniture, and create decorative objects by gluing vintage and new pieces together. "I should have known I was in the wrong business!" Corrigan says today.
After his Paris apartment was featured in House & Garden, friends and acquaintances began asking him to redo their homes, and he eventually quit advertising to focus on design full-time. Now, when he's not traveling for work in Europe and the Middle East, he splits his time between Paris and Los Angeles' Hancock Park neighborhood, where he lives in the same Georgian colonial house he inhabited between the ages of 7 and 11. Where he once crafted balsa-wood models (of houses, of course), Timothy has created a full-scale showcase for his lively, aristocratic, occasionally over-the-top style blending European elegance with a native Californian's love of comfort.
West Coast Comfort
Timothy loves neoclassical art and owns a number of big-ticket antiques (including a cabinet once owned by Catherine the Great), but he's also a fan of big, fat armchairs meant for sprawling. "My style is based on the pragmatic, casual, comfortable way of living that we have in this country, particularly in California."
For Timothy, comfort is made up of both tactile and visual elements. The furniture itself has to be comfortable to sit in, but the use of scale and flow in a room are equally important. "If you go into a room where the ceilings are 16 feet tall and the sofa or coffee table is 12 inches off the floor, that doesn't feel comfortable in the context of that space." Practicality is also a primary concern. "I don't want to have to worry about putting a glass down or whether I can put my feet up on the coffee table." This commitment to function explains why he coated the coffee table in his living room in marine varnish—a finish traditionally used to protect wooden surfaces on boats. "It looks shiny and fancy, but you could probably tap dance on it and it wouldn't scratch." He also used stain-resistant outdoor fabrics on the chairs in the dining and breakfast rooms, which guarantees there won't be an international crisis if someone comes in from the backyard pool and plops down for lunch in a wet bathing suit.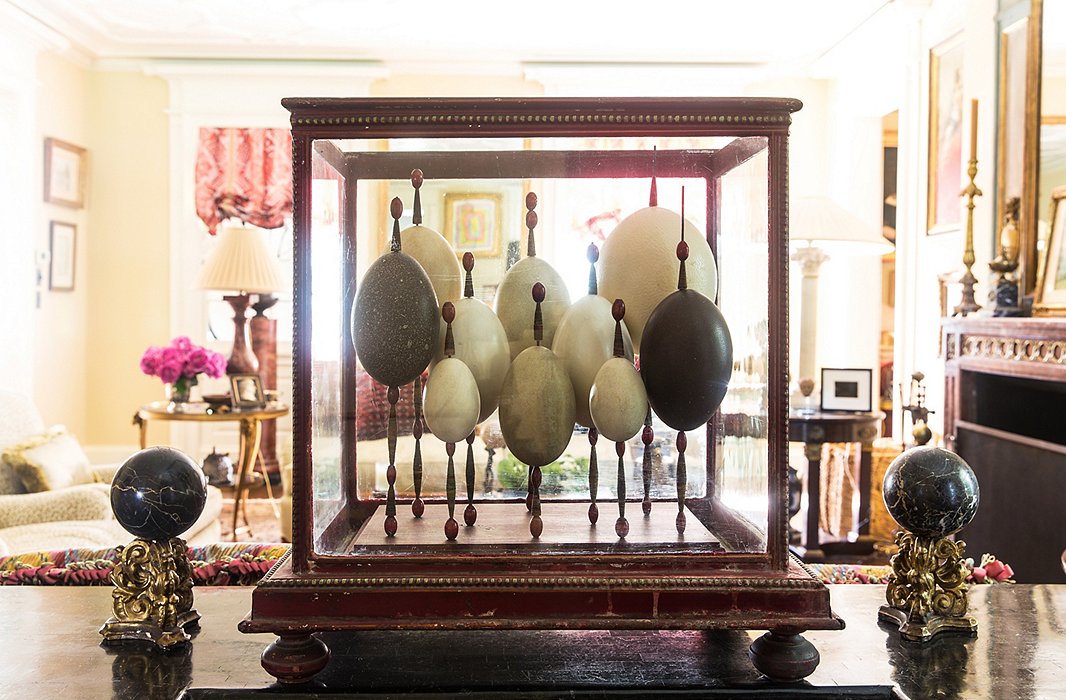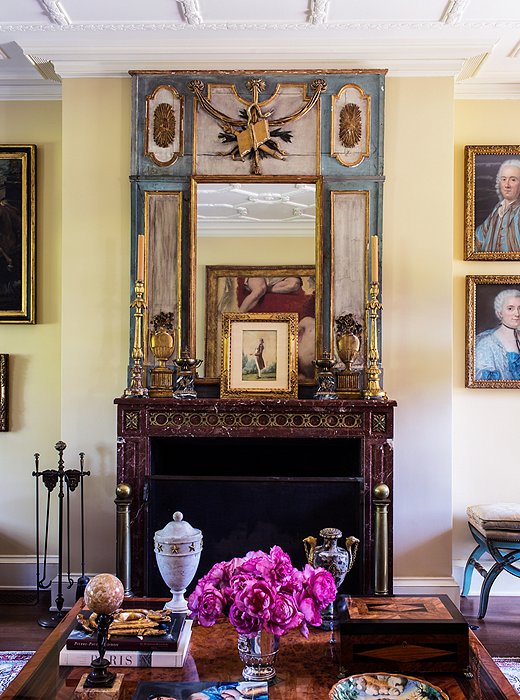 A Taste for Grandeur
As much as Timothy wants things to be comfortable, he is equally influenced by what he describes as the European "passion for detail." For Timothy, it is the details of an object's craftsmanship rather than its provenance that define it as elegant. "Elegance to me is an attention to detail and to the quality of how something is made. It may be just a tiny little dish, but if it's got beautiful details or it's made out of a beautiful stone, it can be elegant."
I don't want to have to worry about putting a glass down or whether I can put my feet up on the coffee table.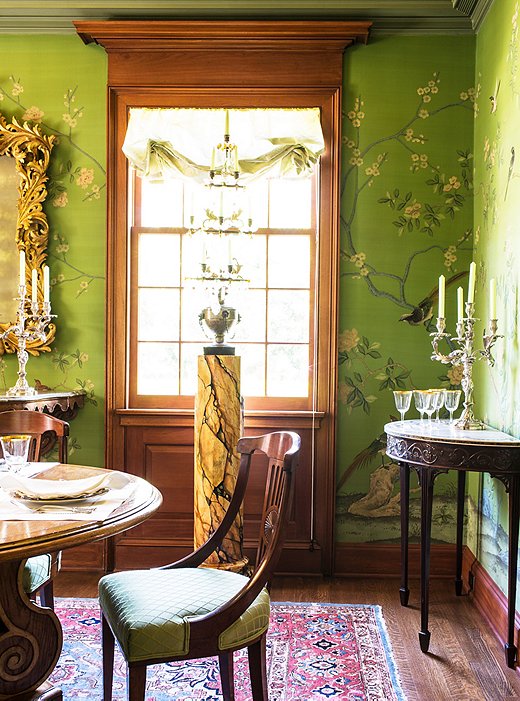 How to Do Drama
Timothy likes drama in design. His house is full of strong geometric shapes, oversize furniture, muscular neoclassical art and objects, and eye-catching colors and finishes. That said, he does have rules. "I feel that there are three rooms in a house where you can really go for broke and go for big drama: the entrance hall, a formal dining room, and a powder room. The thing that they all have in common is that none of those are rooms that you stay in that long. I don't find high-drama rooms, for the most part, that comfortable to live in over a sustained period of time, but in those three rooms, you can make a big statement."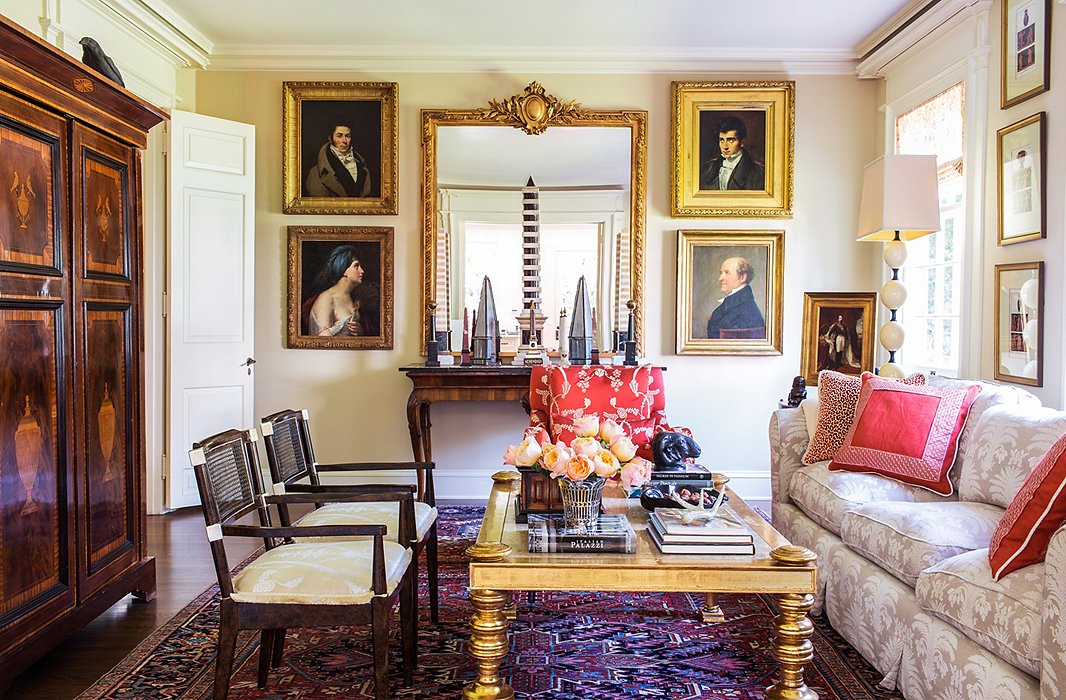 Mixing Styles
Timothy learned to combine antiques with antique and contemporary art from his parents, who displayed antiques alongside work by Frank Stella and Robert Rauschenberg. He has kept this tradition alive by using Stellas of his own, plus works by David Hockney and Jean Cocteau, alongside his collection of mostly Continental European antiques from the 17th century to the 1940s. "I think that when you have disparate items in very different styles, there's a tension that's created. Whether you're mixing new and old, or expensive and inexpensive, or ornate and simple, I love the exchange that happens whenever you put two very different pieces together."
I feel that there are three rooms in a house where you can really go for broke and go for big drama: the entrance hall, a formal dining room, and a powder room.
Making Your Home Work for You
"Too often, people let their house dictate how they live in it. They say 'Well, that's the formal living room, and I have to keep it that way,' so they make it into a formal living room and then never go in there. I absolutely oppose that! You've got to figure out how to make every space in your house work for you." In his own house, bringing the space up-to-date meant meant jettisoning the "service areas"—the maid's room, the butler's pantry, the laundry area, and the back staircase—in order to expand the kitchen and carve out a family room. "If you're not going to use the space often as a dining room, figure out how else to use it, whether it becomes the kids' homework and project area or whatever. But use the space."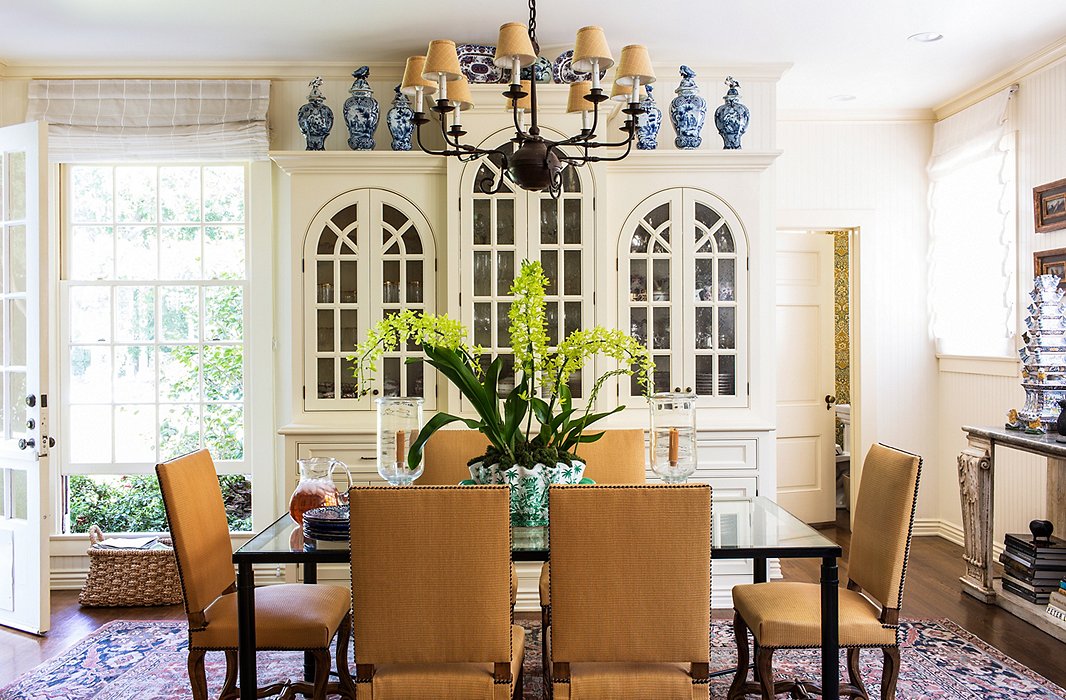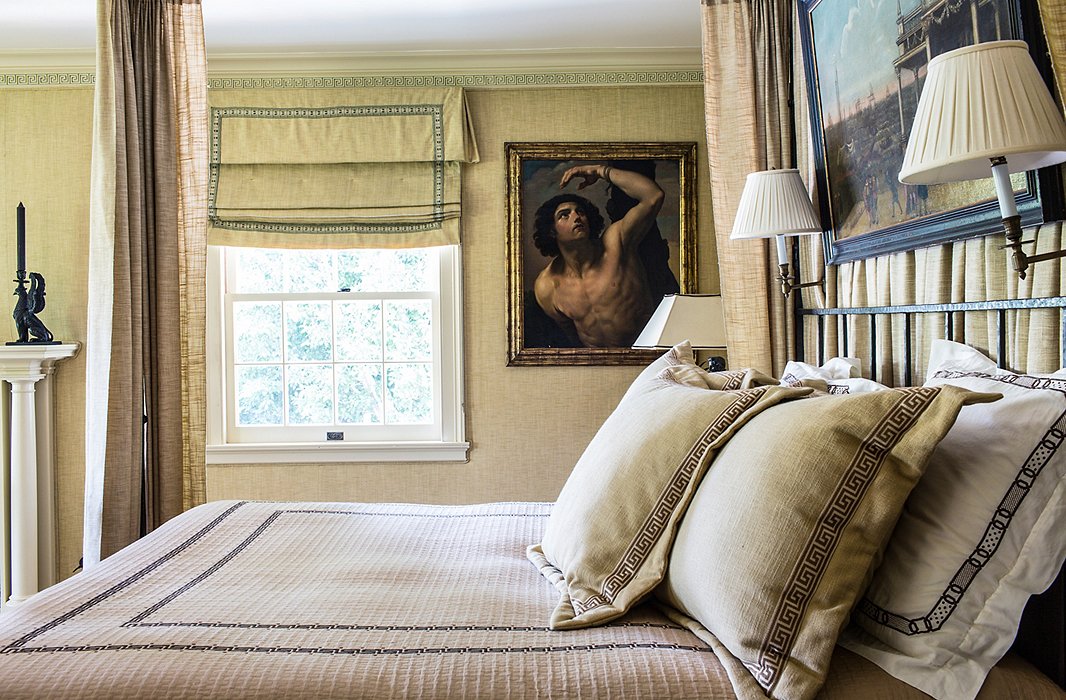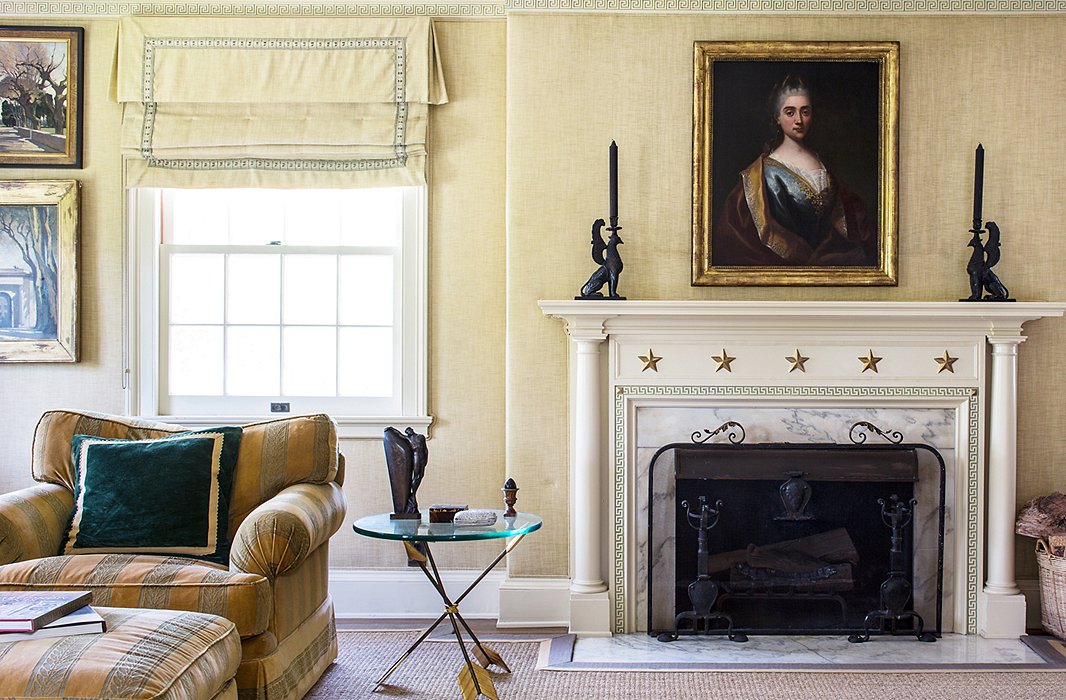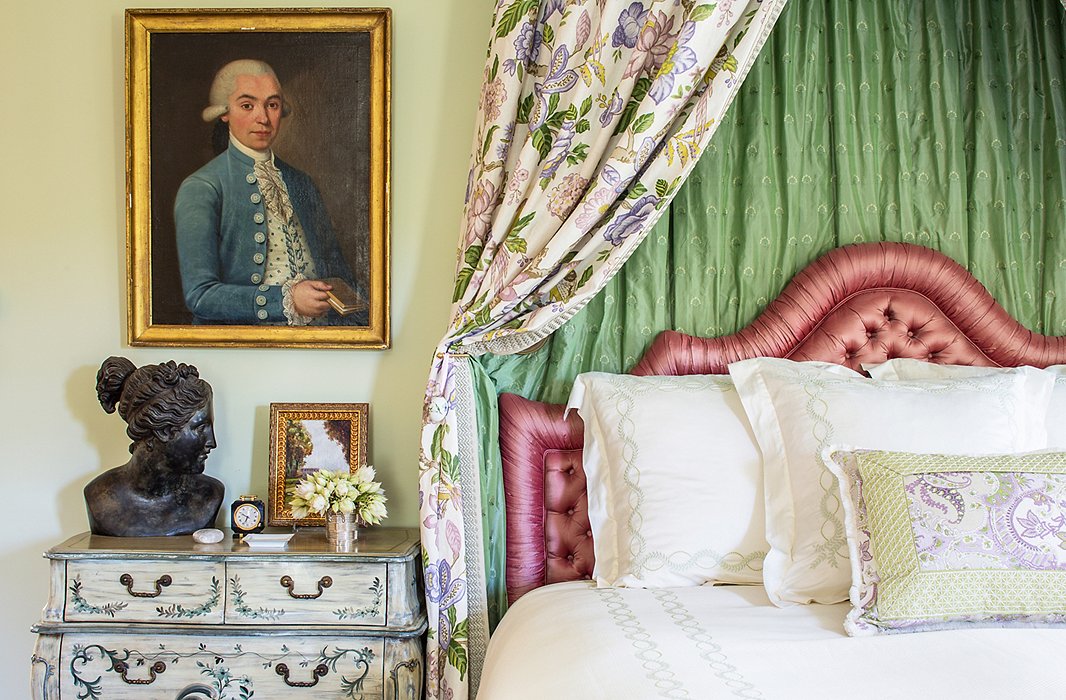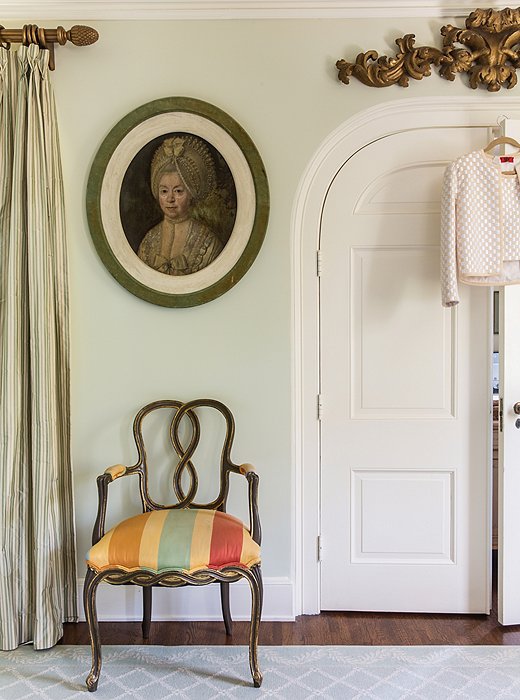 Save Money: Buy Antiques!
Timothy likes antiques not just for their aesthetic value but also because they make good financial sense. "People have this perception that antiques are not affordable. But you can get an antique dining room table for less than what you would spend on a new one from Restoration Hardware. I could buy a beautiful mahogany English table that's over 100 years old and seats 12 for $1,500 to $1,800 at auction." And unlike new pieces, antiques retain their value. "An antique has already depreciated. But if you go buy a table from Pottery Barn and try to sell it tomorrow, it's nothing more than used furniture. You're going to get 10 cents on the dollar." Plus, he adds, when you buy antiques, you're recycling.
Timothy suggests people visit local auction houses—in person or online. "There are local auction houses in almost every city. My office and I are bidding all the time—in St. Louis, in Milwaukee, in Pittsburgh, in Copenhagen—because you can get things for a fraction of the value." Also, as Timothy points out, it's a lot of fun. "I am addicted to auctions."
You've got to figure out how to make every space in your house work for you.