Throughout much of 2020 we weren't able to visit many places—at least not physically. We did explore a number of stylish homes virtually, however. Below are a half-dozen favorite home tours featured here during the past year. We hope you'll find them as inspiring as we do.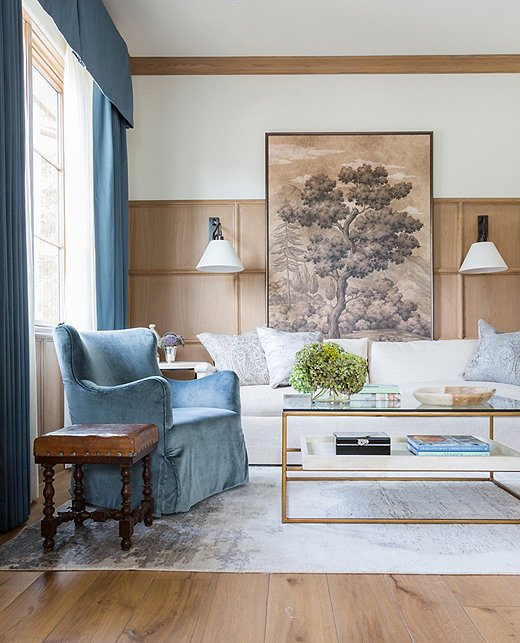 A Texan Take on French Finesse
French influences are apparent throughout this 8,000-square-foot home in Texas, from the custom chinoiserie wallpaper to the gold-trimmed tables. But there is also a distinct Southern sensibility, courtesy of rift-cut oak and slipcovered seating. "It's really about finding a common thread," explains designer Marie Flanigan. "You don't want to copy the same thing in every space but find a thread that makes you feel like this is the same home, the same voice being spoken and then expressed in different ways."
Playing with Pattern and Color
Whereas Marie Flanigan strove to create a common thread, fellow designer Courtland Stevens took a different approach in her own Savannah home: "Each room has its own color; each room has its own purpose." While some of the rooms layer motif upon motif, others, such as the bedrooms, are oases of serenity with pastel palettes and minimal patterns.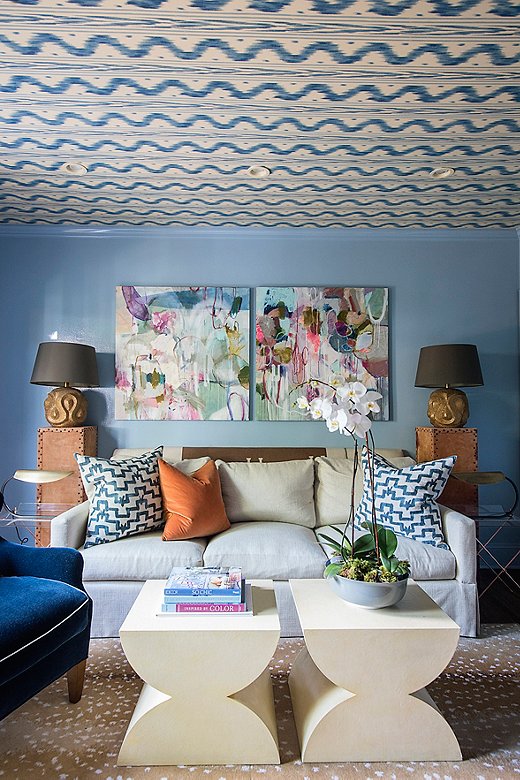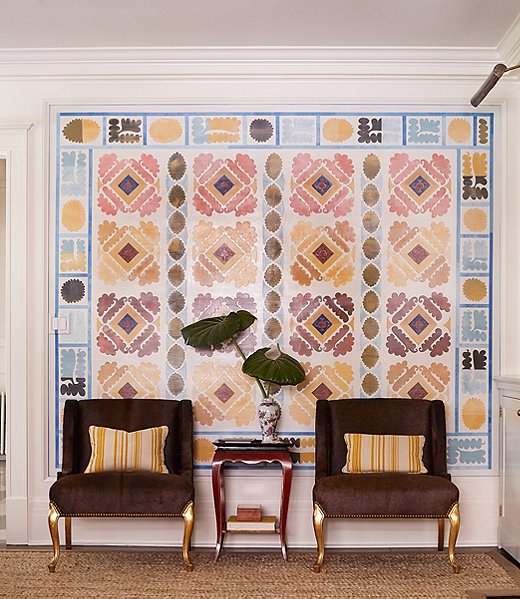 A Historic Home's Update
How do you make an 1880s Southampton home suitable for family living in 2020? Very carefully. When working on older homes, says designer Stewart Manger, "we try to maintain original details and complement the historic sensibility with new and modern kitchens and bathrooms to make it functional." For this seven-bedroom house, that meant some structural changes (combining two kitchens into one), a focus on finishes—hand-colored plaster walls, glossy finish on the ceilings to make them appear higher—and a fresh palette.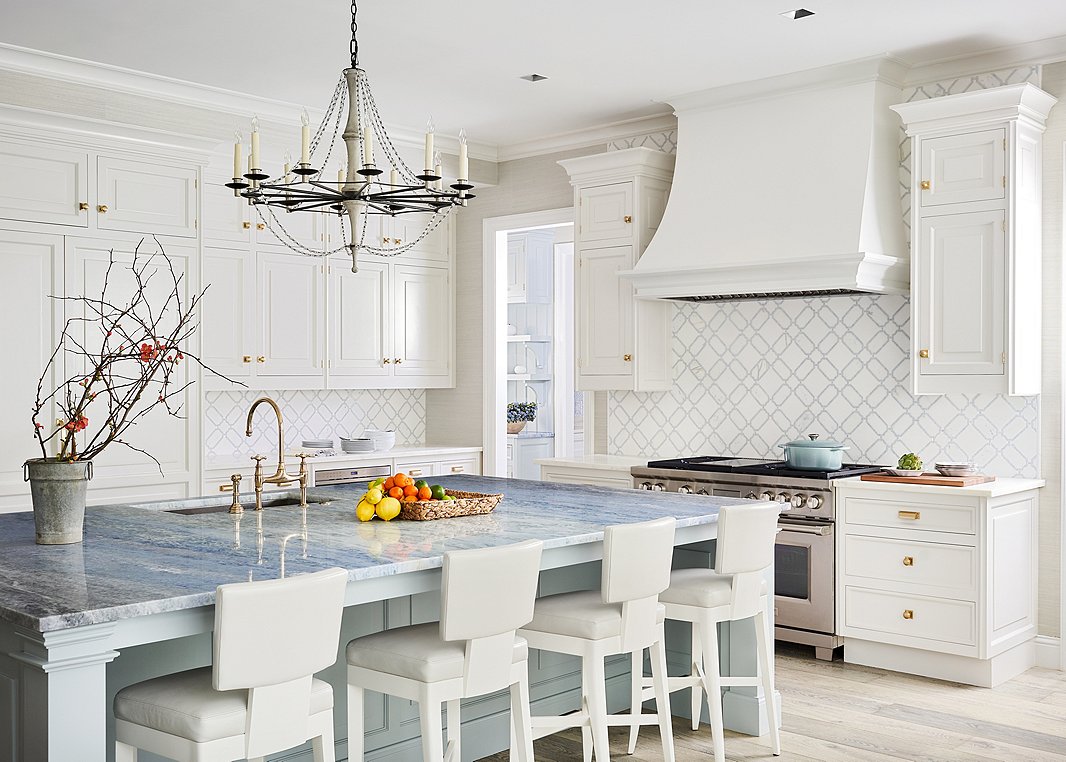 A New Traditionalist Makeover
If any home exemplifies the serene elegance of New Traditionalist style, it's Collins & Sweezey's makeover of this Dallas house. "I think the house flows so beautifully," says designer Katie Collins. "When you walk in the front door and travel from room to room, there's so much light. It feels lighthearted and comfortable." The variety of blue tones throughout not only appeal to the owner's love of the seaside but also contribute to the cool, classic ambience that ties all the rooms together.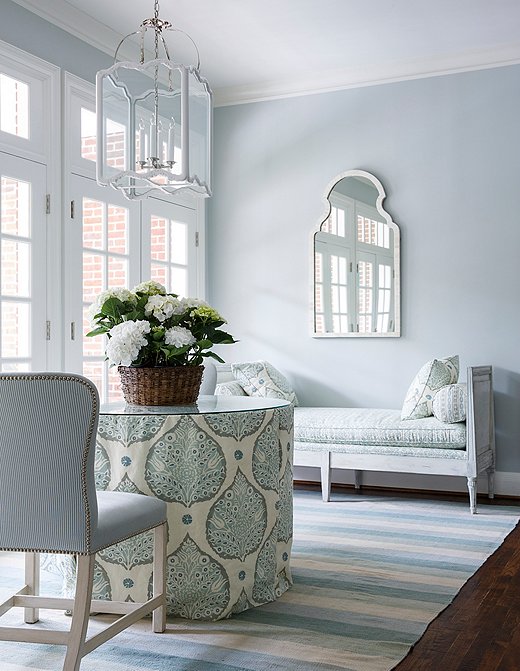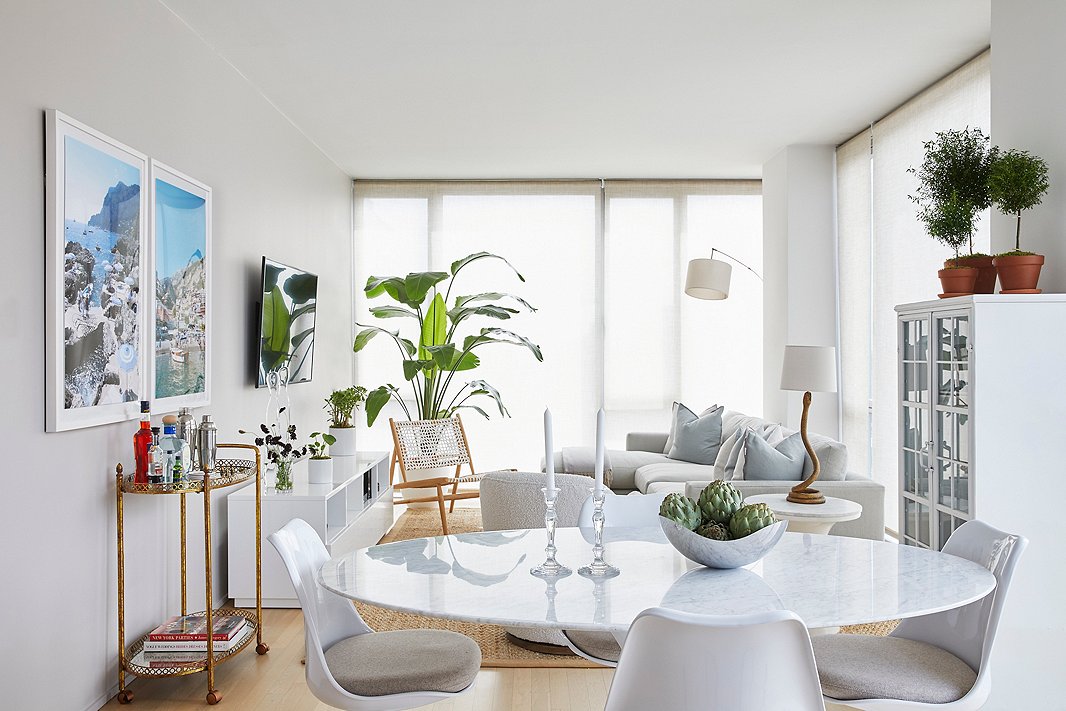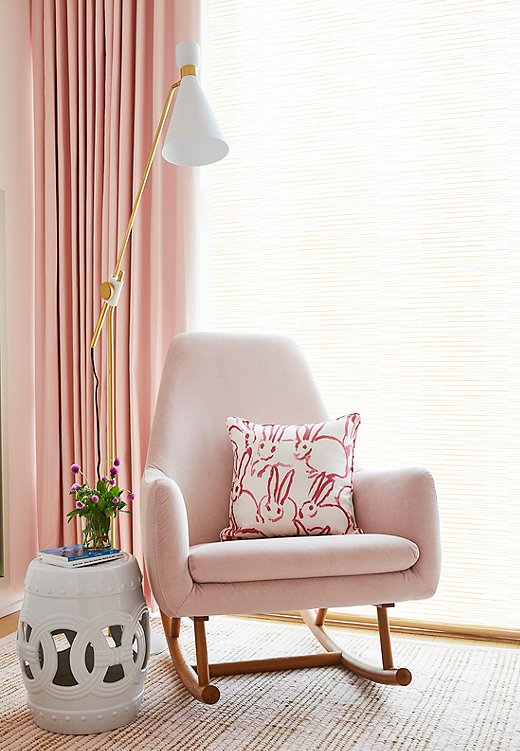 Small and Smart in the City
Given the cozy proportions of their Manhattan apartment, it's no surprise that Christina Nielsen's clients wanted an all-white space. But "I personally feel like white is so overdone," Christina says. "I really pushed them to warm it up." Hence the gray sectional, the gold bar cart, and the Mediterranean seascapes in the living room, the soft pinks in the nursery, and most surprising, the rich teal walls and the vibrant blue art in the bedroom.
A Southern Lakeside Farmhouse
"When they purchased the house it was basic," says designer James Farmer of his clients' lakeside home in Georgia. It's anything but basic now. Neutral walls allowed James to layer on patterns and colors reflective of both Southern style and waterfront living. Plaids and florals, nautical art and animal prints—it's the decor equivalent of juggling chainsaws while on a unicycle, but he pulled it off beautifully.