As the force behind the beloved blog Habitually Chic, Heather Clawson lives in a richly visual world. Between studying 19th-century painting, designing interiors in New York, hunting through flea markets, and logging frequent trips to France—and, of course, being all over Pinterest—she's trained her eye on thousands upon thousands of images. For anyone into design, art, and travel (and who isn't?), her site is the perfect daily fix.

We had to know how Heather, who describes her own style as "unabashedly uptown," actually lives and works. Our peek into her lovely apartment, located on the top floor of a tony uptown block, didn't disappoint. It's beautifully collected and totally respectful of tradition, and it moves to its own beat. There are tables made of books and antique silverware kept in mason jars. It leaves an impression that's both rich and lighthearted, decadent and joyful. We couldn't get enough (and want to copy everything). Take a tour and spend time with the lovely Heather Clawson at home.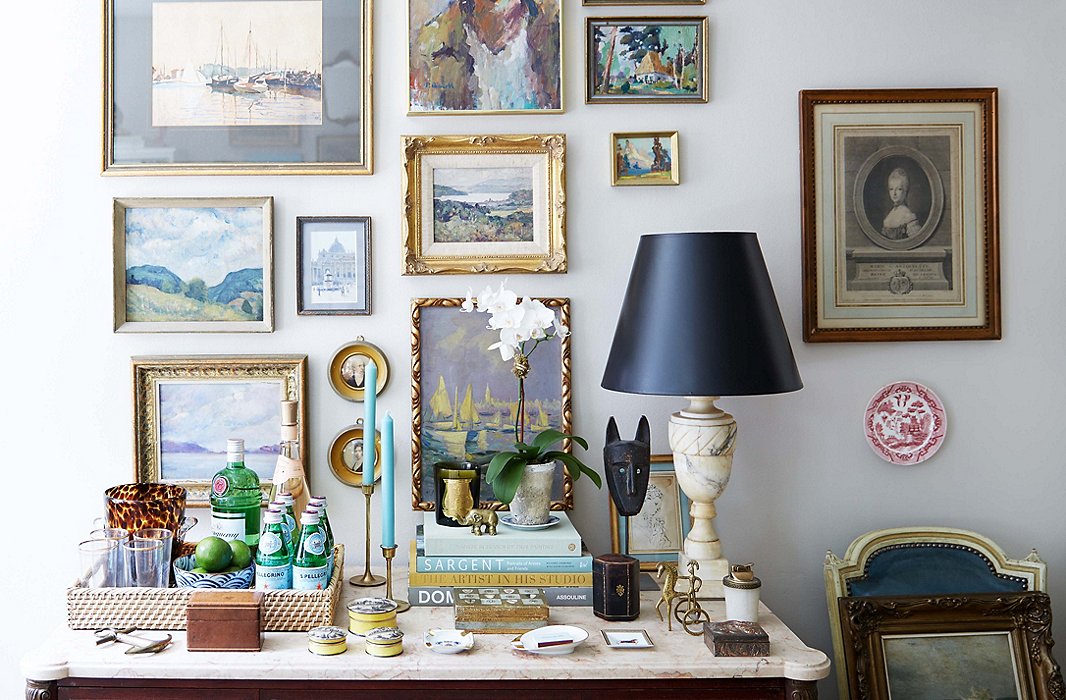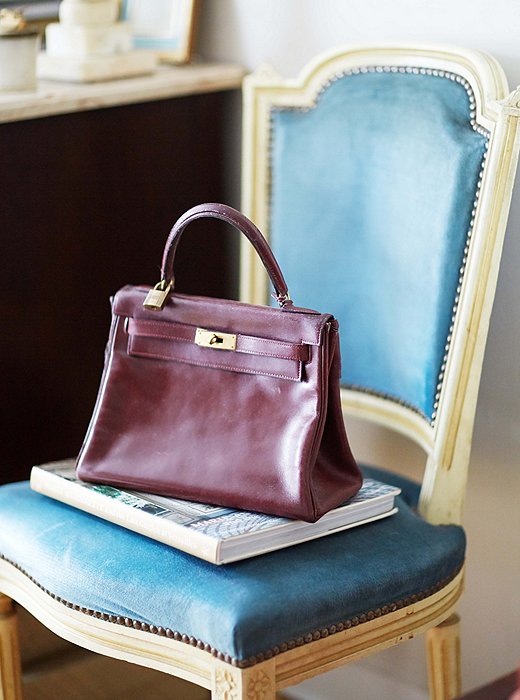 Finding Her Uptown Groove
Like so many other staunch New Yorkers, Heather isn't a native. She grew up outside of Pittsburgh, where, she says, "Andy Warhol is the hometown hero," and was steeped in the stories of Warhol's Factory and Studio 54 early on. New York seemed "mythical, glamorous, and full of opportunities." Already cultivating her design sense, she pored over House & Garden—during Anna Wintour's stint there as editor—and accompanied her mother while she steamed wallpaper and hunted local flea markets.
When Heather arrived in New York nearly 15 years ago, she felt destined for the Upper East Side. Although "the cool kids have always lived downtown," she loved uptown's association  with Truman Capote and his swans—Babe Paley, Lee Radziwill, C.Z. Guest—and the glamorous past. And the modern-day version might be even better; as Heather puts it, "It's still more polished and put together, and so beautiful. It used to have a snotty rep, but I find it really inclusive and neighborhood-y."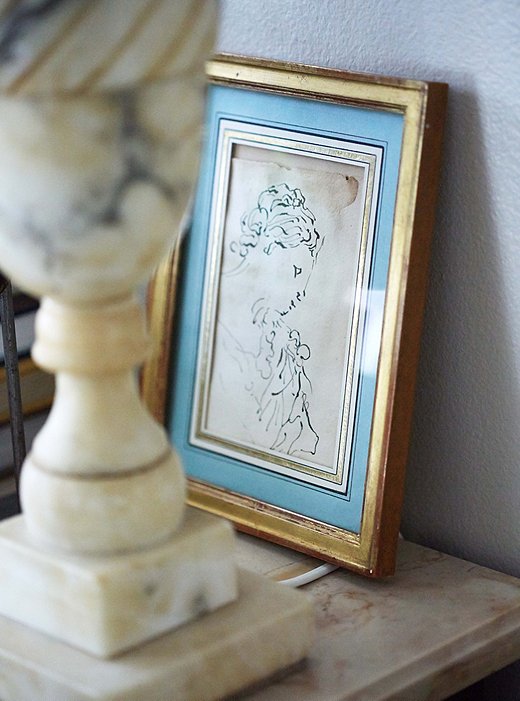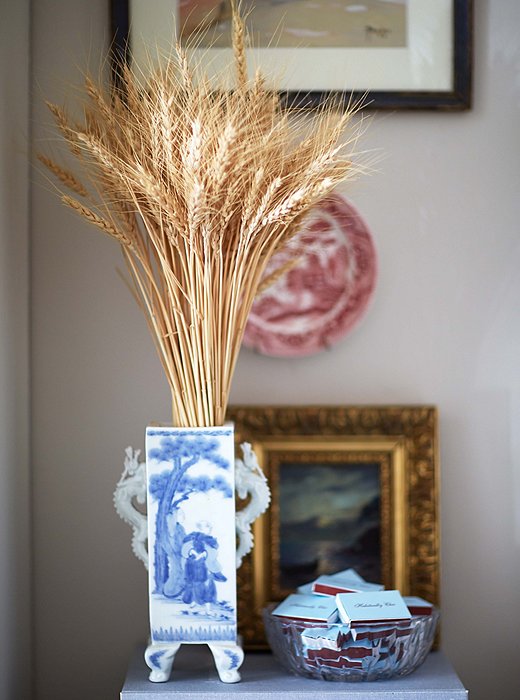 Uptown is still more polished, put together, and so beautiful. I find it inclusive and neighborhood-y.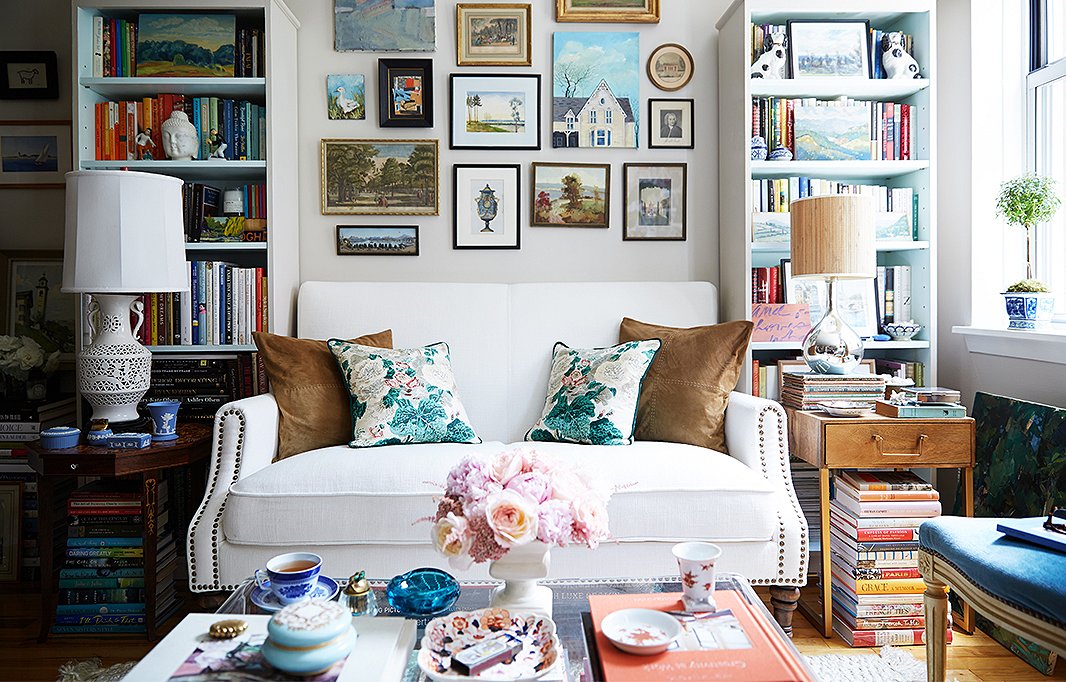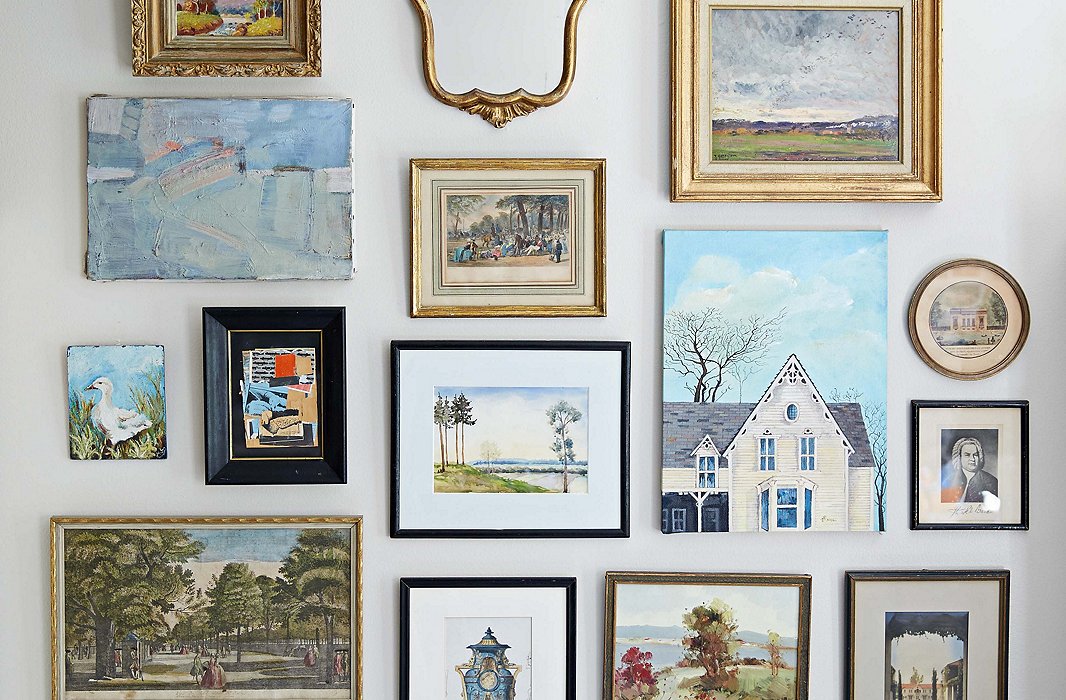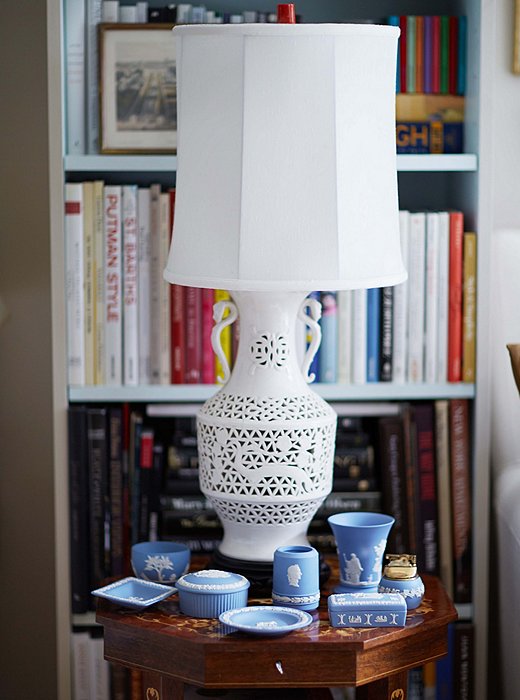 Always on the Hunt
A die-hard collector, Heather is one of those enviable people who seems to find gems wherever she goes. She buys great little paintings for a song or spots a lovely Wedgwood piece that someone overlooked. She believes in training your eye by looking at art and furnishings even when they're out of your budget. "Over time, you get a sense of why one gilt frame is better than another," she says. "And then you can spot the good stuff."
She does have a leg up on the art, having studied 18th- and 19th-century European art—including all those beloved Impressionists—and that's where her taste tends to go. Her haul always works when she comes home, since she has a gift for arranging objects and no desire for a minimalist, streamlined look. "I definitely prefer interiors that look collected rather than decorated. Everything in my apartment tells the story of where it's from, even if it's a $5 find at the flea market."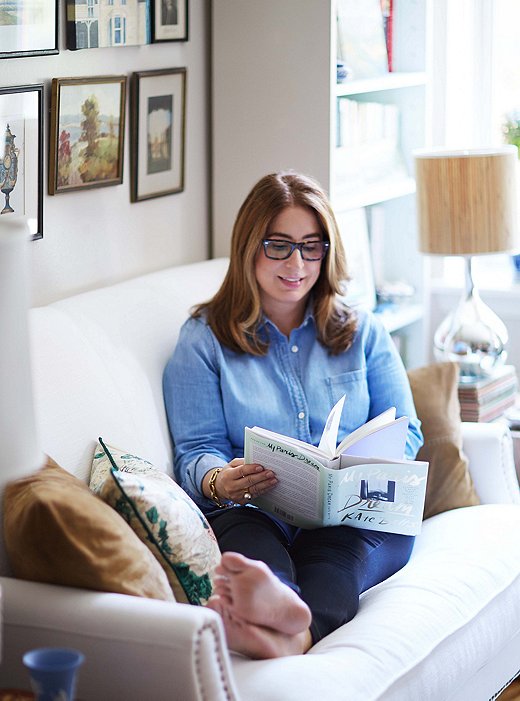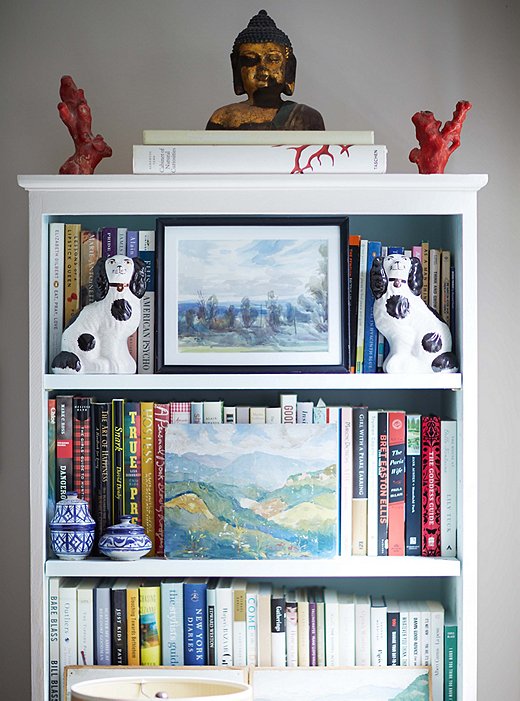 I definitely prefer interiors that look collected rather than decorated.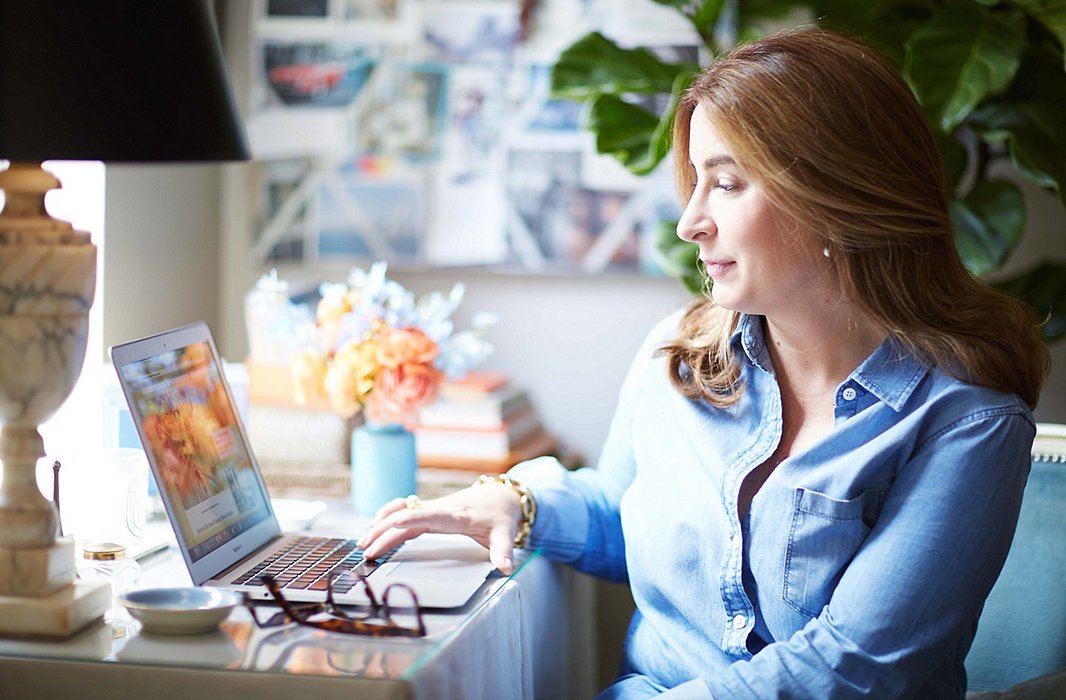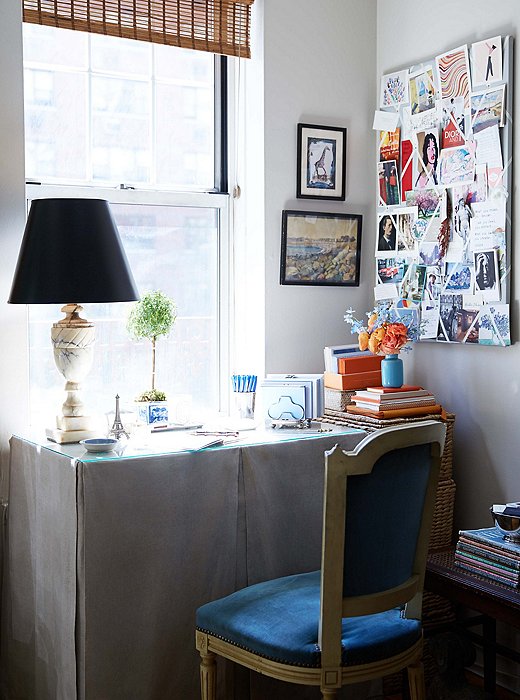 Heather's World
Since founding her blog in 2007, following an early career working in commercial real estate and for interior designers, Heather has continued to evolve her schedule and her career. She stopped taking her own interior design clients a few years ago, when she began work on her first book. Currently she balances her time between creative inspiration—which could include a trip to the medieval Cloisters in the upper reaches of Manhattan—and execution, and along the way she's preparing to write her second book. She tends to craft her blog posts first thing in the morning, to give her readers something fresh when they begin their own days. "I love that my audience ranges from design-obsessed teenagers to lovely 80-year-old ladies." There's no typical day—after posting a piece, she may continue working or zip out for meetings or a museum jaunt.
Heather loves having a proper office to keep her in a working frame of mind. At the same time, she loves the ease of not having to actually commute to an office. This all informs her personal style: "I've embraced having a uniform—though I do sometimes blog in my pajamas." She spends a bit more on shoes, bags, and coats, since those are the most visible pieces when you're walking around the city. "Even though New York is a big city, it's also a small town for sure. You always run into someone you know."
With the blog, there's no separation between work and life. I'm always Instagramming and tweeting on vacation.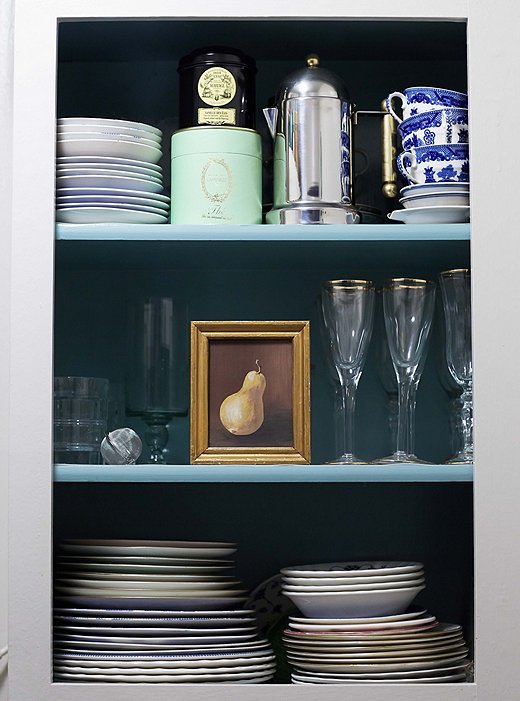 Less Fuss, More Champagne
While Holly Golightly in Breakfast at Tiffany's never bothered to unpack and kept her telephone in a suitcase, there are certain similarities between her eccentric take on apartment living and Heather's own. First off, Heather barely cooks—much like Miss Golightly, Heather says, "I have more champagne in my fridge than I have food!"
It follows that the kitchen wasn't her first focus; as she says, "I had fallen so in love with the apartment's south-facing windows and gorgeous light, I didn't immediately notice the lack of kitchen drawers." As it turns out, her flatware looks totally chic lined up in mason jars. And since she can order party-ready hors d'oeuvres from a spot around the corner, Heather has taken to throwing cocktail parties—serving champagne, natch—rather than hosting sit-down dinners.
I have more champagne in my fridge than I have food!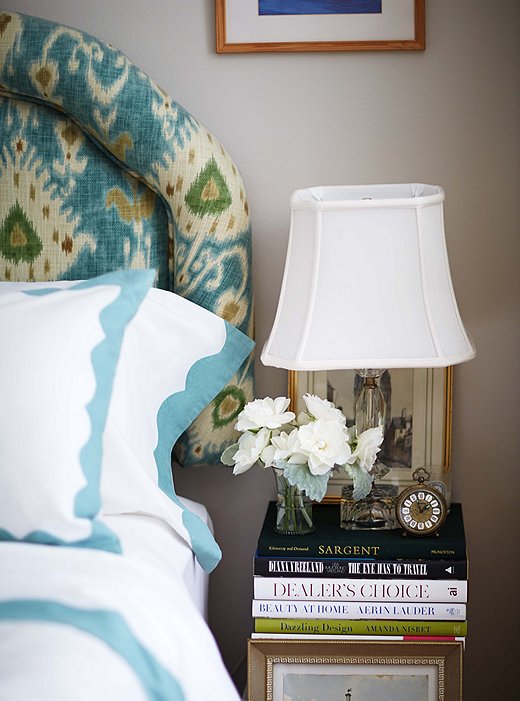 Many Happy Returns
"If I've been traveling, I find it so comforting to come back to everything in its same place and sleep in my own bed," says Heather. One long sojourn away happened last summer, when Heather decided to decamp to Paris (trading New York takeout for food from Le Bon Marché's famed La Grande Épicerie, which was dangerously close to her pied-à-terre). While she relished finally having time to see the smaller museums, become a flea market regular, and walk the city, she craved the routines and work ethic of New York.
Heather is unabashedly into monogrammed beddings. Amusingly, though, her bedding prompted one devout Habitually Chic reader to give her some love advice: "She wrote to me to say that, as a single person, I shouldn't have monogrammed bed linens because it's bad feng shui. I'll report back!"