There's an impossible cool about Louise Roe, the English fashion writer and TV host whose wildly addicting Instagram and phenomenally inspiring blog, Front Roe—and recently published first book by the same name—epitomize effortless chic. It's no surprise, seeing as Louise got her fashion start at British Elle and Vogue, where her red-carpet coverage of the Oscars eventually led her to California full-time.
After seven years in Los Angeles and a string of rentals, she finally landed her dream home, which she now shares with her fiancé, TV producer Mackenzie Hunkin, in buzzy West Hollywood. Amid a jam-packed travel schedule, filming, and maintaining her blog, she recently revamped her pad, perfectly translating her signature well-dressed ease and elegance into every space. But despite her penchant for fashions in vivid hues, cheeky prints, and lots of layers, she favored a more serene decorating approach. "Doing that in my everyday life for fashion is great, but when I get home I want a break from all that activity and noise," she says of the reigning neutral palette.
With its tailored furnishings, glamorous photographs, and treasured heirlooms and books—including a set of 150-year-old leather-bounds by her favorite author, Charles Dickens—Louise's light-filled, high-ceiling hideaway is both polished and personal. "I liken it to those old gentleman's clubs but with more of a bright and airy feel," she says. Peek inside her sunny-chic home and don't miss our style Q&A with Louise.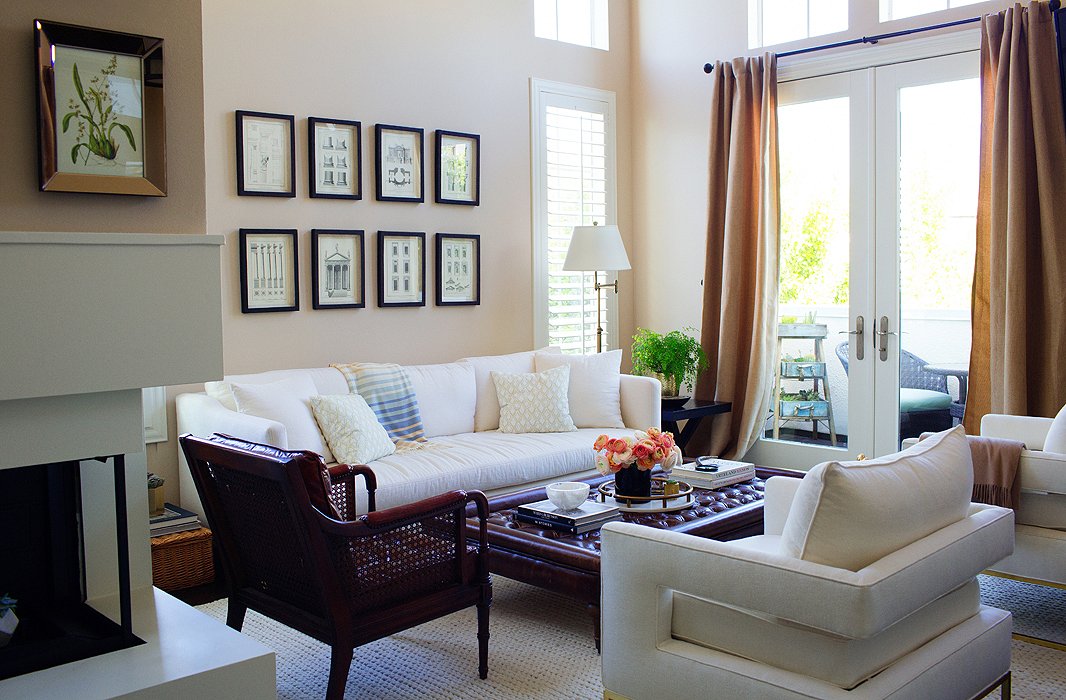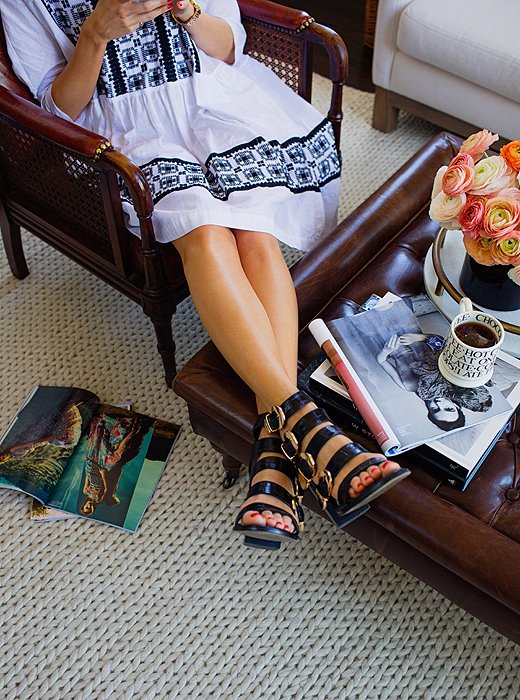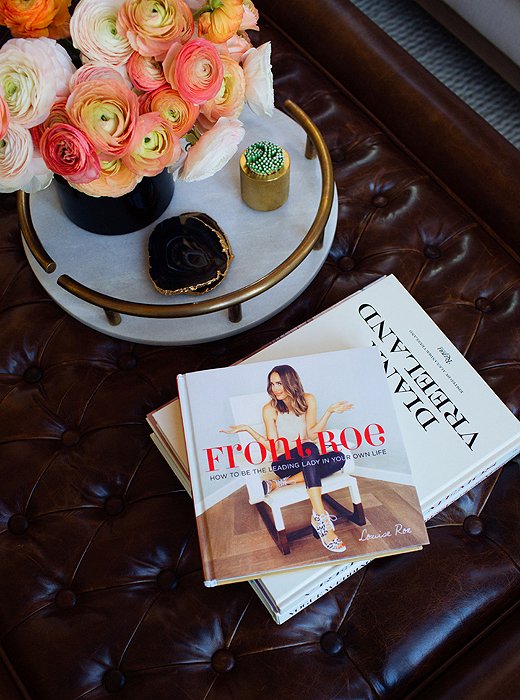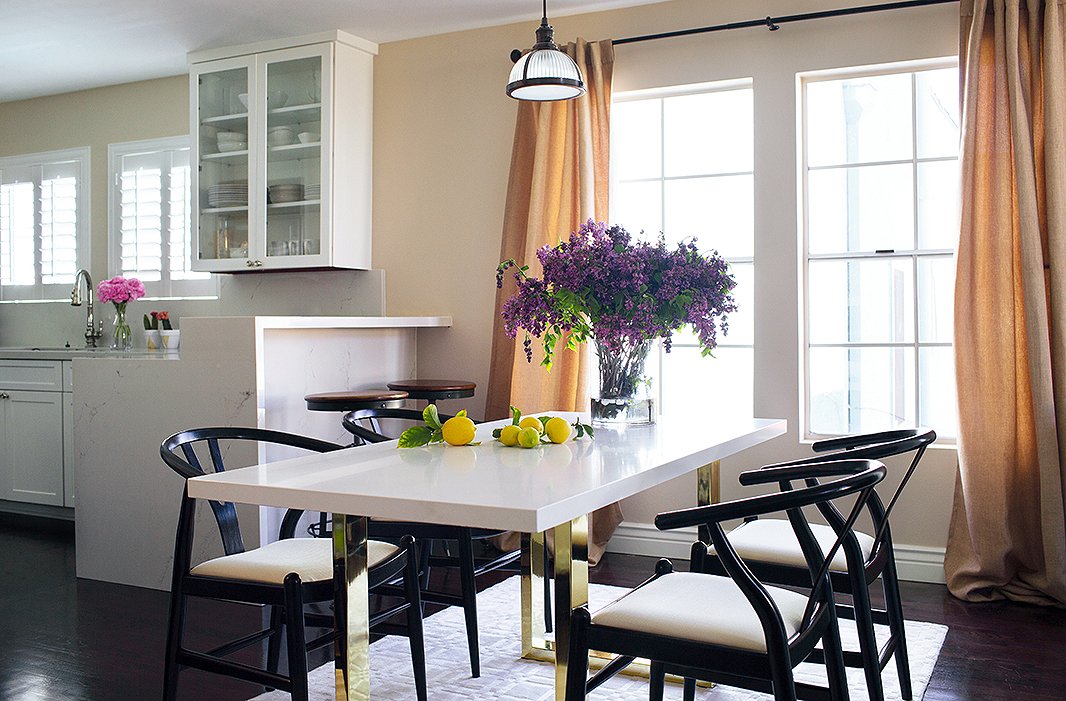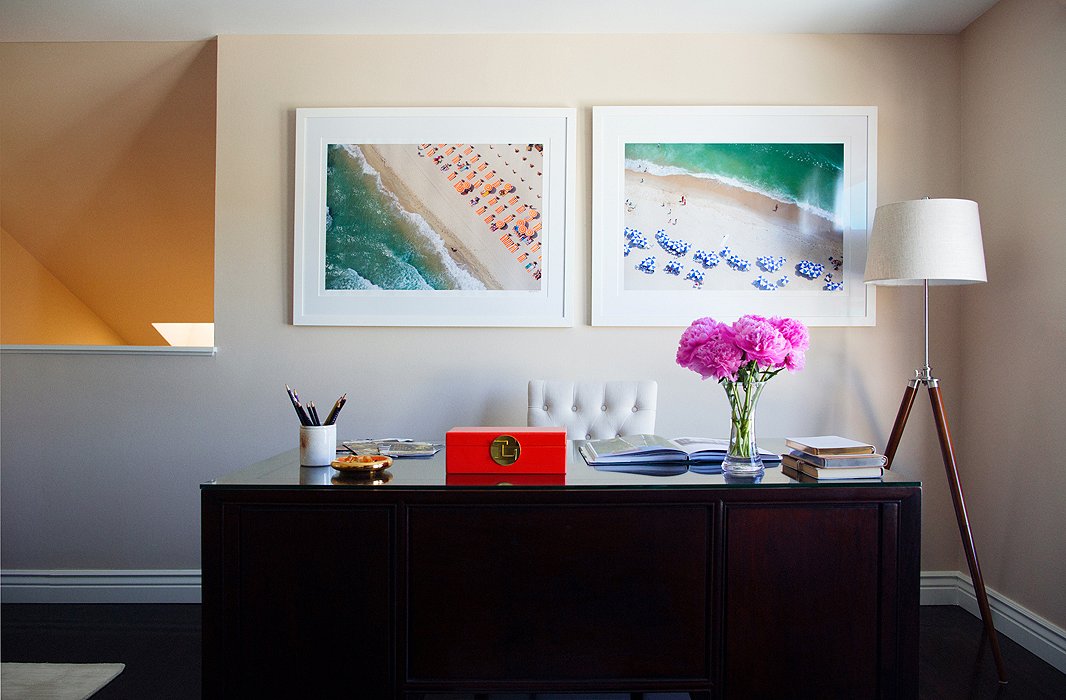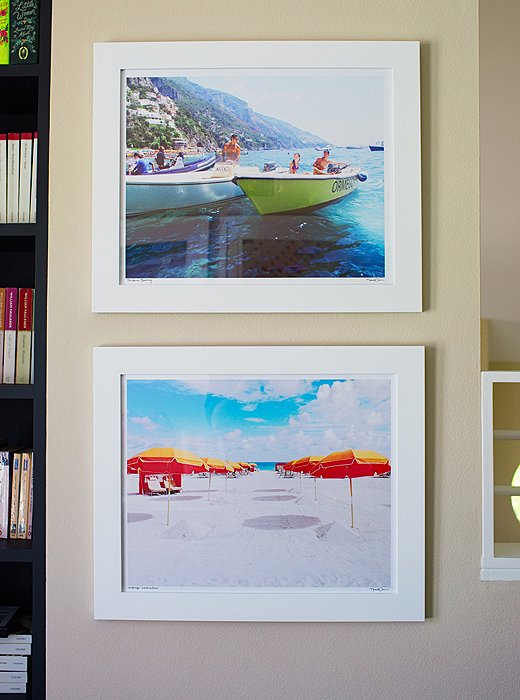 I wanted that fine balance between cozy and inviting—where you're not scared to put your drink down or sit somewhere—but at the same time still very chic and elegant.
I wanted my office to feel a little bit more girly than the rest of the house because it's my personal space.
I'm very sentimental about objects. I like to have things from where I grew up around me—they make me feel like it's home.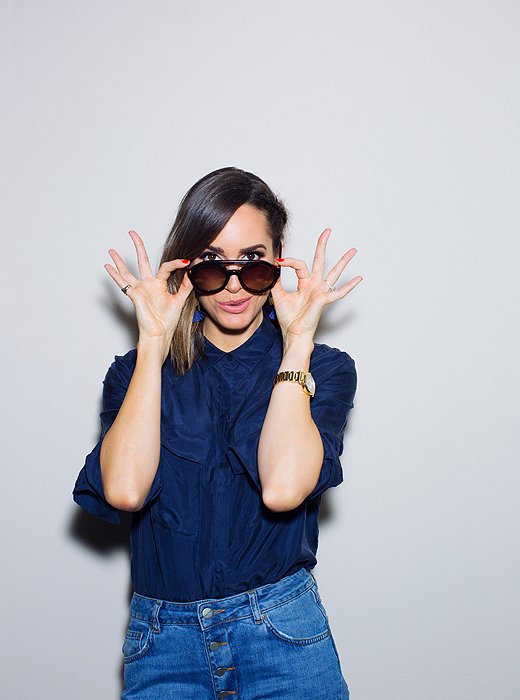 Louise Answers Our Style Q&A
What's your summer wardrobe looking like?
"Floaty! Lots of linen, long dresses, and off-the-shoulder tops."
Summer trend you're stoked about?
"Pom-poms! A little Peruvian, I guess, but I love little bright pom-poms on my handbag, on the hem of my dress."
Trend you're over?
"Ripped-up tops and T's."
Pattern you're loving?
"Gingham, on cheesecloth fabric, worn with denim Bermuda shorts. It looks feminine but cool."
An accessory that's underrated?
"Hats. My favorites are by Yosuzi—she loves a pom-pom too!"
What's a work ensemble you can always count on?
"A great jumpsuit with heels. It's an easy one-piece and really makes a statement."
Footwear of choice?
"Sneakers all the way!"
You'll never be seen wearing…
"Flatforms."
You never leave home without…
"Anine Bing sunglasses, my Smythson planner, Samsung phone."
What's your beauty routine?
"I try to exfoliate and put on a face mask a couple of times a week, especially after a long flight. I use Clarins serum, Eve Lom cleanser, Caudalie facial oil, and SK-II eye cream."
Travel essentials?
"Supergoop! mini face products (they all contain SPF), a cashmere blanket from Winser London, a green juice for the airport transfer, Aspinal of London case."
Surprising fact people might not know about you?
"I'm pretty good at accents!"
Any guilty pleasures?
"Gin and tonics, Vanderpump Rules."
Who are your fashion muses?
"Dree Hemingway, Ali McGraw, Lou Doillon."
Biggest fashion faux pas you ever made?
"Loads! But I think fashion is about experimenting, having fun, and it's okay to mess up."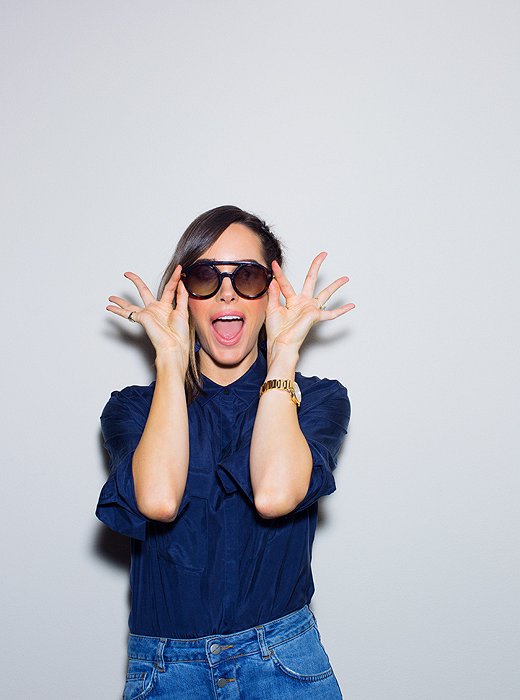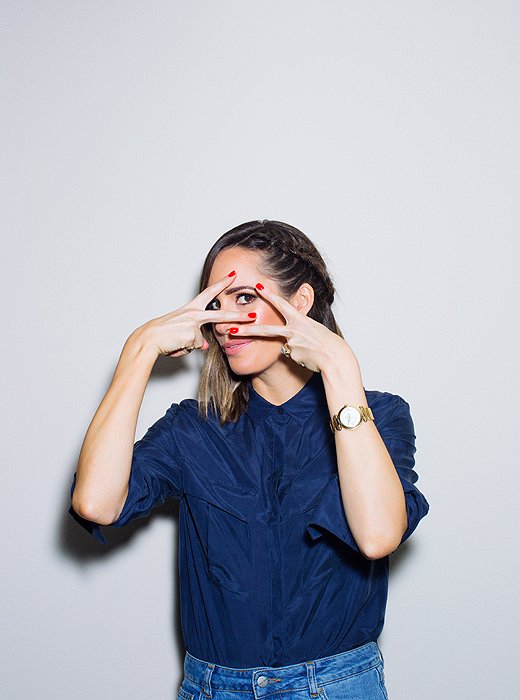 A memorable Oscars red-carpet moment?
"This year I went inside to watch the show and walked in behind Cate Blanchett and Charlize Theron, who were hugging and chatting away like old friends."
The most exciting thing about L.A. for you right now?
"The whole city is buzzing and growing culturally. The restaurant scene, art scene, fashion scene are all just so much better than when I moved here seven years ago. Streets like Melrose Place, restaurants like Bestia, Butcher's Daughter, Tasting Kitchen, and museums like the Broad make L.A. an amazing place to live right now."
What's next on the horizon?
"I'm very excited about a new potential TV show that will combine my work as a fashion blogger and as a TV host, so fingers crossed for that. And then I'm also planning my wedding, so that's kind of the biggest project going on at the moment."
My approach to style is that of simplicity but also (I hope!) elegance… it sums up how I'd like to dress and how I want my home to look.