When Laura Resen and her partner, Cloud Devine, stumbled across the rambling ranch property they now call home, it was a prime example of midcentury design—and not in a good way. Outside, all was fine. Nestled in the hills of California's Sonoma County, the property reads as a true retreat; toss in a kidney-shape pool and you've got the kind of West Coast ideal many of us only dream of obtaining. Inside, however, was another story. In the den there were two tones of wood paneling that didn't quite match. In the kitchen rows of fluorescents backed a sunken ceiling. And then there were the bedrooms—shag carpeting in both purple and cream. Dark and dated, the house was the antithesis of where you'd imagine two photographers such as Laura and Cloud laying down roots. But lay down roots they did.
The two had a vision. Laura's background in fine art (she holds a degree from Cooper Union) and extensive experience photographing interiors for titles including Veranda, Elle Decor, and Vogue gave her the wherewithal to see what was not yet there: a home flooded with light where she and her family could live, and an adjoining studio where she and Cloud could work. And Cloud saw what she saw. In fact, he took charge of the renovation. Cutting away walls in favor of French doors, raising the sunken ceiling, and stripping away all remnants of a walnut-veneered past are just a few of his accomplishments as contractor-in-chief. And today you get to see the final result.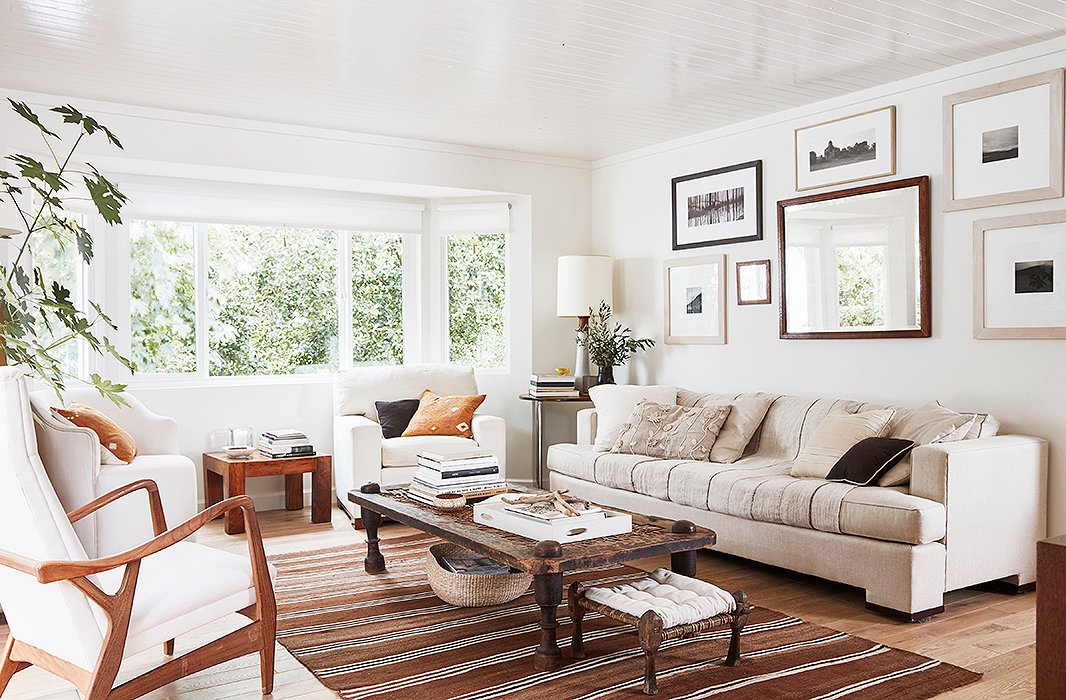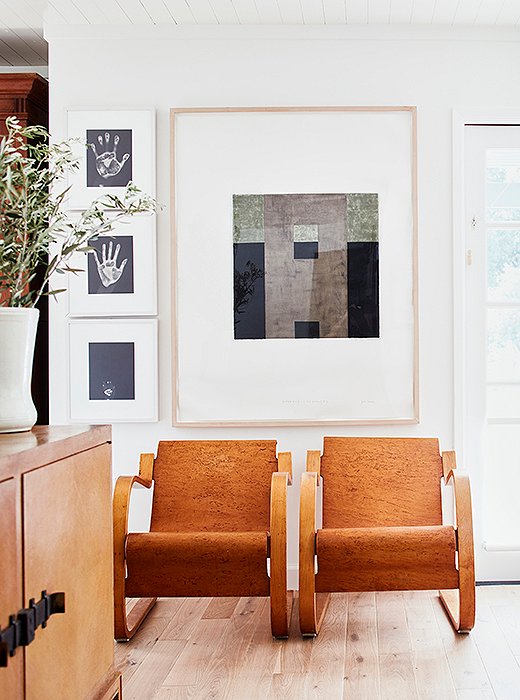 There are things that I love and they've followed everywhere I've lived. There's no reason to replace them, because they're beautiful—they remind me of the people I love and places I've been.
Bright and airy, the renovated residence carries a sense of nomadic refinement with subtle ties to the apartment in which Laura grew up. "I've always had an appreciation for clean midcentury design," says Laura. "When I was a kid we lived in the Kips Bay buildings by I.M. Pei, which were informed by a kind of modernist mentality, and I think that played a part in the development of my own style." Her father, also an artist, worked for Pei at one point, and his influence can certainly be seen in how Laura decorated. Modernist touchstones—simplicity in form and function, a strategic use of textures and materials, simple detailing void of decoration—are apparent in features such as the dining room's fireplace, the living room's Alvar Aalto chairs, and the office's George Nelson pendant.
It's important that I arrange things so that there's a dynamic quality to them—I don't want anything to disappear.
I was brought up with an appreciation for good design and the beauty of nature.