This house is different than any other home I've lived in," says T.R. Pescod of his nautically inspired retreat on the edge of Long Island's Wooley Pond. A deceptively simple structure, the home is wrapped in Dutch lap siding cast in varying shades of gray, its front facade rising from a sea of leafy green and beckoning visitors like a lighthouse calling ships to port. Out back, an American flag flies high above a grassy slope, where a pair of Adirondack chairs sit between the wraparound porch and the calm waters of the pond. It is, to say the least, an idyllic place to be.

With a successful career as a model (clients include Clarence House, British Airways, and Volvo) and TV personality (catch him cooking up a storm alongside his longtime mentor, Ina Garten, on The Barefoot Contessa), T.R. has spent much of his life in a nomadic state, traveling the globe from set to set. But the completion of his Southampton house in 2010 ushered in a new phase. The overwhelmingly positive response to his designs from friends and local realtors led to the beginnings of a loyal client list and the start of his own firm, TRP Design. "The referrals just snowballed," T.R. says, and his design business took off.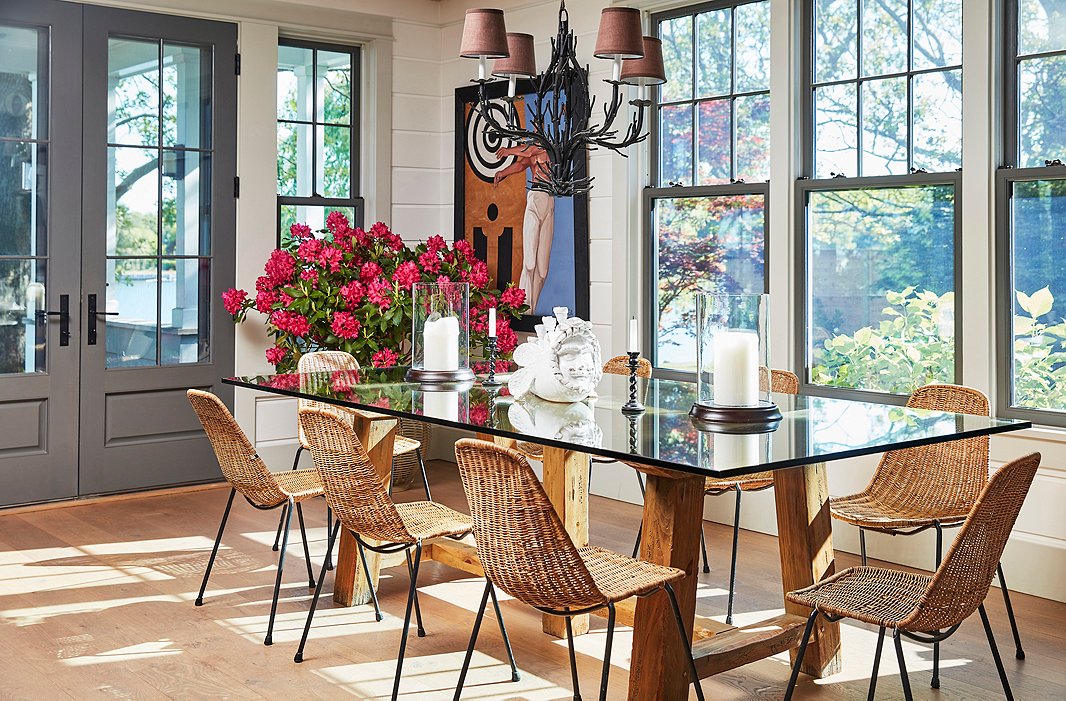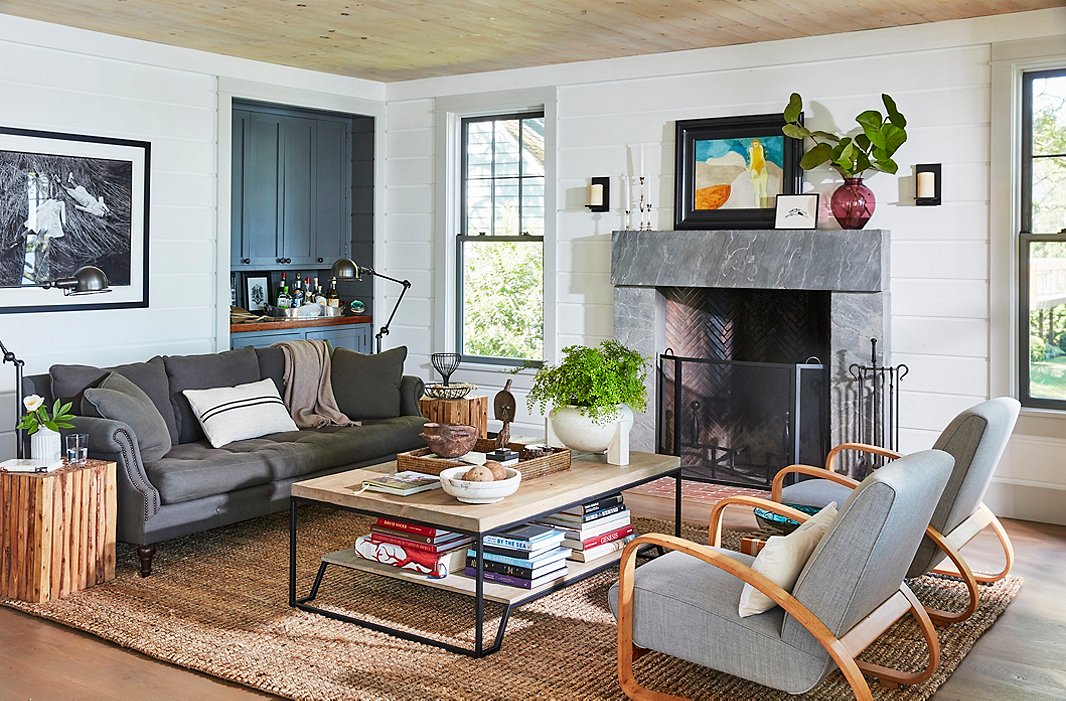 The property's original structure—a '50s-era home clad in red vinyl—had little to recommend it, but the waterfront lot was exactly what T.R. had long been hoping to find. So he enlisted Steve White of Timeless Homes to knock down what was there and build his dream. When envisioning the home, T.R. thought back to the time he'd spent in the Swedish countryside. "I saw a lot of these beautiful Swedish lake homes where the walls and ceilings were paneled in wood," he says. "I really loved that warmth and light provided by the architectural aspects." This, combined with research into traditional East Coast seaside architecture, provided the conceptual references he needed to craft a home he's always wanted.
Inside, the Nordic influence is apparent. Ceilings paneled with whitewashed pine, natural textures ranging from jute to linen, and environmentally conscious building choices such as a geothermal heating and cooling system all speak to the pillars of the Scandinavian design movement of the 1950s, which valued beauty, simplicity, and functionality above all else.
The interior spaces also allow for as much light (and feeling of light) as possible, which helps to combat a lack of sunshine during the winter months. See T.R.'s open-plan living and dining area surrounded by walls of windows or the five-foot-wide shiplap-lined hallway upstairs—gestures that help the home read as fresh and bright no matter the season.
I built this house for myself. It came from my heart.
Though he rents out the home each summer, T.R. has no plans of leaving anytime soon. "I knew that this was a place I wanted to put down roots," he says. "It's so calming and peaceful to be on the water. In winter it's a whole different world than in summer but no less beautiful. There are these bufflehead ducks from Canada that spend early winter in the pond, and when it freezes over there's a completely different sense of serenity and peacefulness."
There's a serenity and a beauty here that can't be found anywhere else.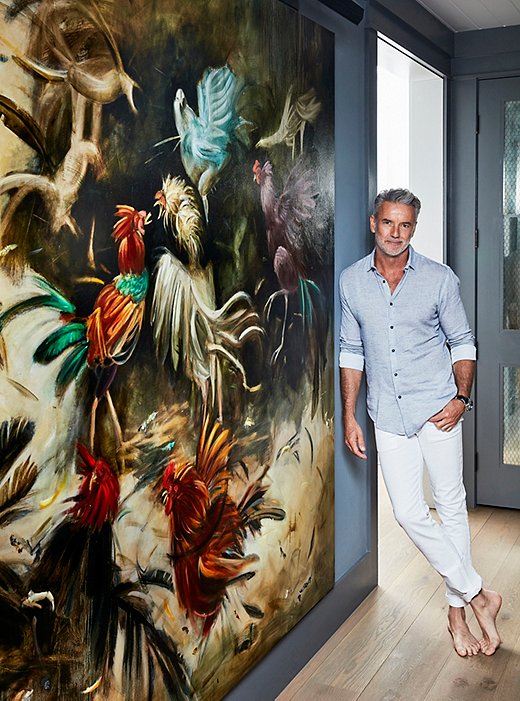 Art is something that has to affect you either viscerally, aesthetically, or both.