As a company founded by women, One Kings Lane has long had reason to celebrate International Women's Day. This year's theme is Each for Equal. "An equal world is an enabled world," the International Women's Day organizers write. "We can actively choose to challenge stereotypes, fight bias, broaden perceptions, improve situations, and celebrate women's achievements. Collectively, each one of us can help create a gender-equal world." Read below to see what some of our partners had to say about International Women's Day and Each for Equal.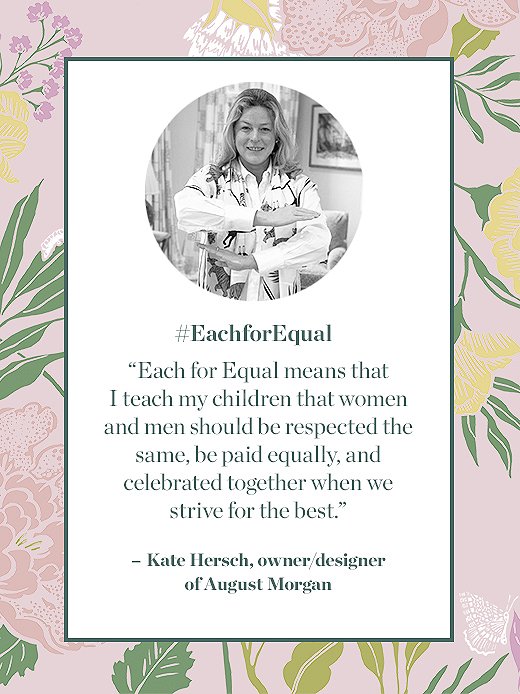 Each for Equal means that I teach my children that women and men should be respected the same, be paid equally, and celebrated together when we strive for the best.
Recognizing a need for women's equality is about bridging a clear and gaping gap between genders and creating a true collective of humanity that celebrates beauty in all its forms.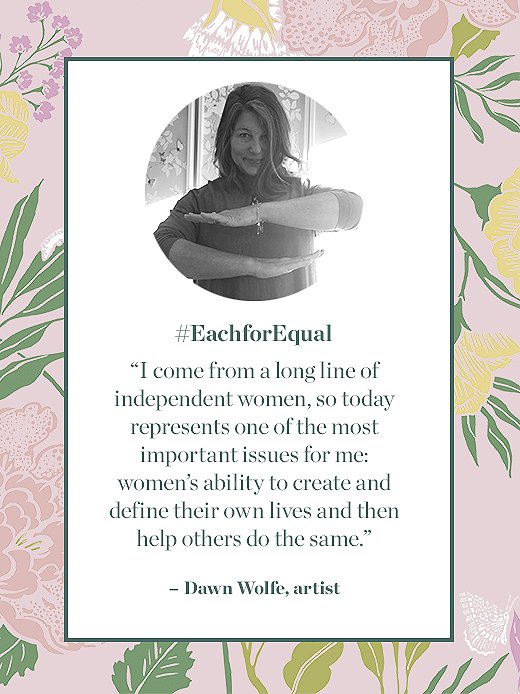 I come from a long line of independent women, so today represents one of the most important issues for me: women's ability to create and define their own lives and then help others do the same.
The strength of the women who came before us continues to inspire the women of One Kings Lane. Today and every day, we focus on lifting each other's voices and fighting for equality.