Collecting art shouldn't be intimidating. Knowing how to pick original art that speaks to you and is within your budget can seem impossible, but we spoke to our friends at Artist Collective about how to create a collection of pieces you'll cherish for a lifetime.
"Many people are intimidated by the process of looking for and buying original art," says Allison Williamson, the founder of Artist Collective. "This is one reason I started Artist Collective. I think the web has really helped with this issue by allowing people to look on their own time and at their own pace." Access and exposure to original art has grown recently thanks to Instagram and other platforms, which artists now use to gain a following. "Over the years, many of our emerging artists have developed into very collectible and sought-after artists," Allison says.
The uninitiated often fear that original art is well beyond their means. But "it's often more reasonably priced than people think," Allison says. "We try to price our works so that they're affordable to all types of collectors. I think this makes building a collection more fun and less intimidating." Artist Collective even has one-of-a-kind works priced at less than $100.
Allison's number-one guideline for building a collection? "Let the art speak to you. You can be proud to have an original piece that you love versus a generic print that has no meaning." More than simply being an investment in your home, original art is an investment in your happiness. Owning a meaningful original work, she says, is "a feeling, an unmistakable personal connection."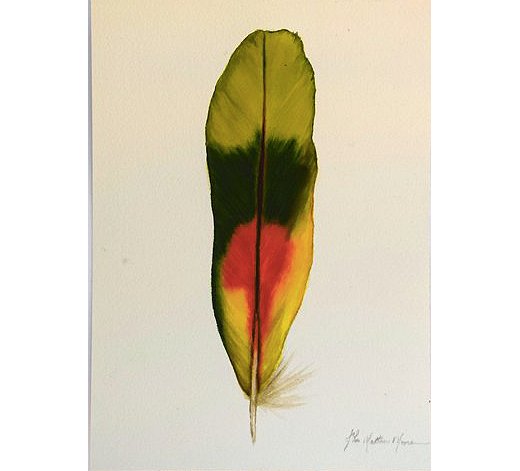 Five Tips for Collecting Art
Set a collecting goal. For instance, commit to buying one original painting a year. "You can also add parameters, like genres, time periods, or something personal like artists you know," Allison says.
Look around. Chances are your local community has a wealth of artists selling their work. "Check out local galleries and art events," she advises. 
Take notes. When you look at art, check to see what you respond to, and keep track so you know exactly what you're looking for. "This self-knowledge will help you be a better collector," says Allison.
Mix it up. You don't have to stick to a single style of painting if you don't want to. "I'm drawn to original oil paintings but do have some great photography in my own collection," she says.
Have fun. Enjoy the process as well as the art itself.
About Artist Collective
---
It's a passion project. After a career of organizing and directing art shows across the country, Allison Williamson moved back to her hometown of Charleston, SC, with her family. She began helping community artists show their work and found there was a real interest in buying and collecting affordable local art. From this epiphany, the Charleston Artist Collective was born in 2010, followed by sister galleries in Atlanta, Nashville, and Washington, D.C.
It's all about the locals. Each city's collective represents local artists, comprising more than 50 painters, illustrators, and more. The group sells their works in its galleries and online, allowing artists to share their creations with a wider audience.
The works are one of a kind—and affordable. You won't find any prints or reproductions from Artist Collective. Each piece is done completely by the hands of the artist, meaning it is a true original and can't be found anywhere else. On top of that, the prices are largely affordable—a rarity in the world of one-of-a-kind art.
The collectives give back. Artist Collective supports more than just local artists; giving back to community charities is a major initiative too. A percentage of sales is donated to a cause of choice, which changes throughout the year. To date, the groups have donated more than $200,000 to organizations including the Atlanta Speech School and the Arts and Business Council of Greater Nashville.