Given that one-third of your life is spent sleeping, your bed should be a place that fosters the sweetest of dreams—and one that looks good doing it too. Between the headboard, the pillows, the sheets, and the blankets, the styling options are endless, which means you can create a look that's entirely your own. If you aren't sure where to start—or are just looking for some inspiration to give your space a refresh—then read on as we break down our favorite ways to make the bed.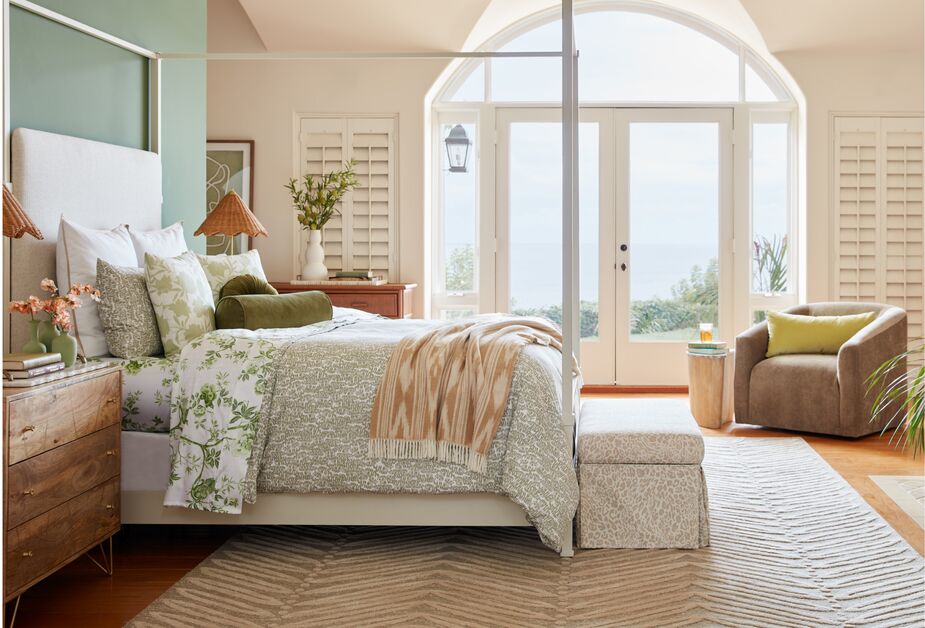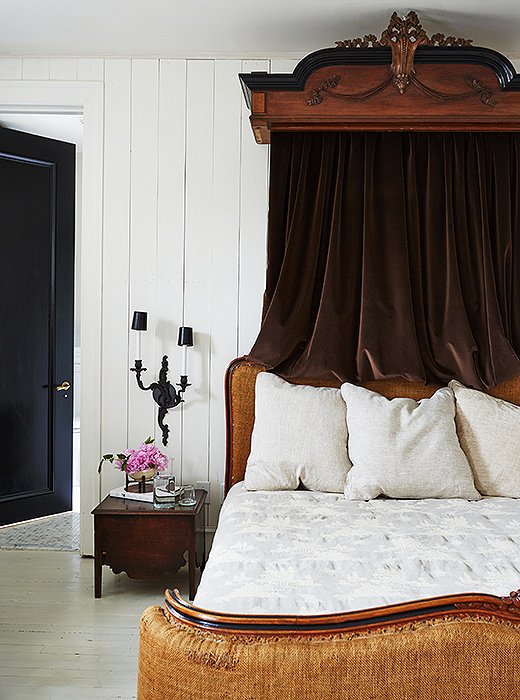 Neutral Warmth
If serene, minimal surroundings are your cup of tea when it comes to getting a good night's sleep, take inspiration from this less-is-more approach to a color palette. When paired with rich, natural textures, it feels utterly cozy and fresh—just the kind of place we can easily imagine drifting off in.

How to do it: Start with a white duvet or quilt—made out of an airy material such as linen or cotton—then layer on a selection of equally simple shams. Embrace simplicity with a single row of pillows, or try mixing Euro, standard, and lumbar styles to add more interest. A throw blanket on the end of the bed—perhaps in a chunky knit—brings in extra warmth, texture, and color. Try a towering bed frame, such as the canopy and tester seen here, to create drama and add depth.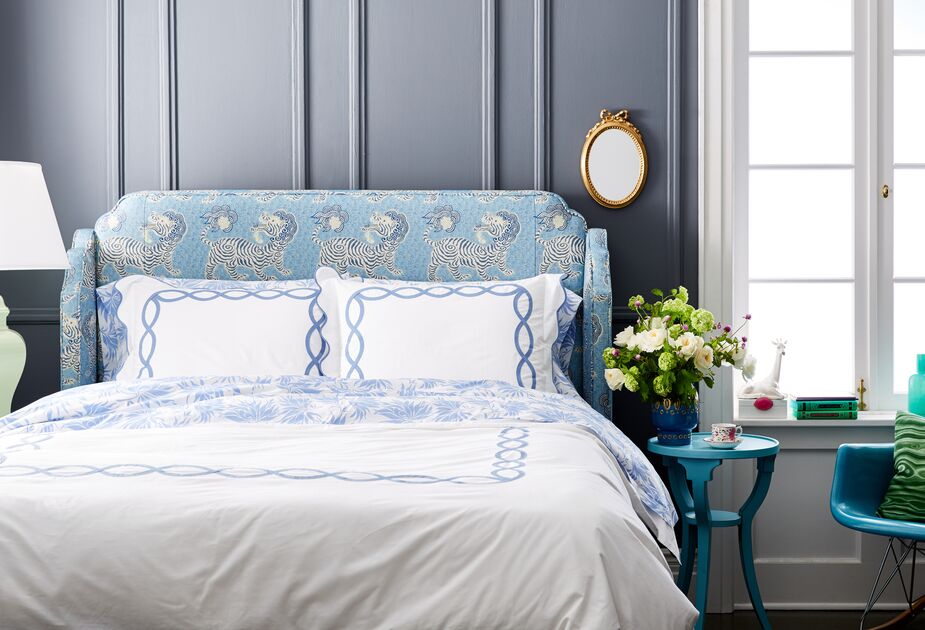 Poppy Patterns
As a space in the home that's entirely your own, the bedroom is the perfect place to introduce a fresh mix of color and pattern. If you're worried about it feeling too busy, don't fret: When executed properly, it's a layered look full of polish as well as plenty of personality.
How to do it: To create a space that doesn't feel too cluttered or chaotic, pick one key color to repeat throughout, then build a supporting cast of hues around it. Here, a plethora of patterned pieces feels in sync thanks to a common hue of royal blue, while above, the green-blue of the printed headboard coordinates perfectly with the trim of the monogrammed sheets. Bedding with a white base or background will help balance out all that pattern and ensure the space feels fresh and crisp.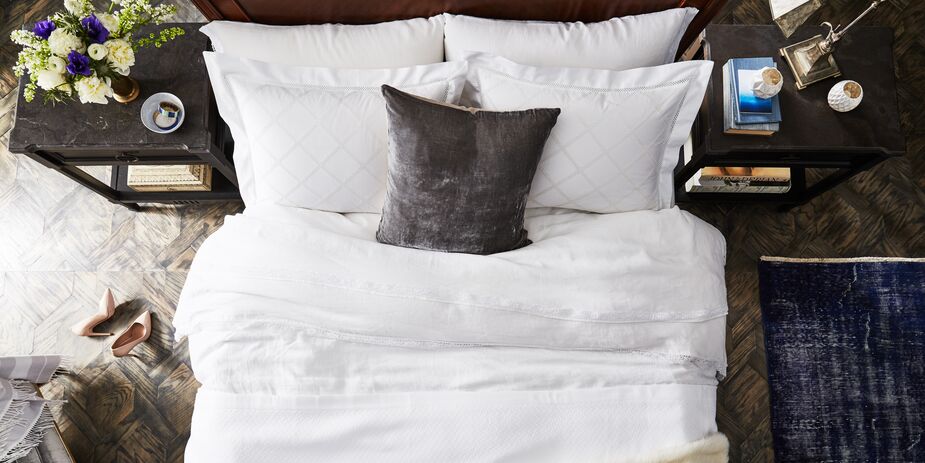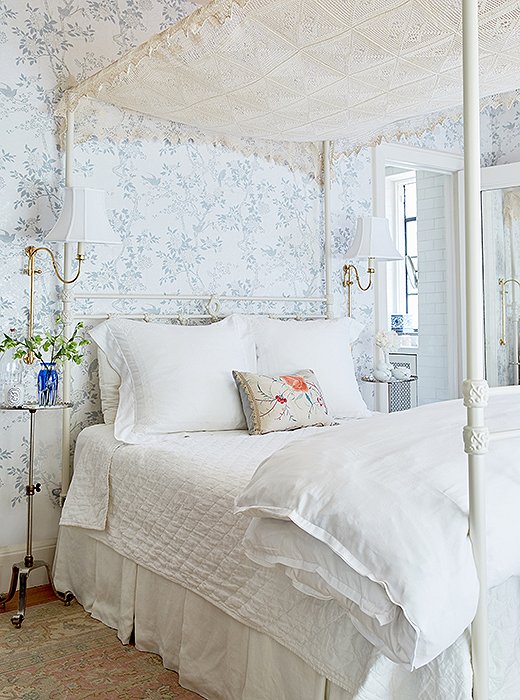 Crisp and Clean
Few things feel more fresh and clean than the all-white look. And it's one of the most versatile styles too, fitting in seamlessly with minimalist and over-the-top spaces alike.
How to do it: The key to preventing the all-white look from feeling flat or boring is the art of layering. Use a mix of materials to add texture, and focus on bringing in details such as quilting, subtle embroidery, or scalloped trim to really take things to the next level. To fill the space out, go beyond the simple duvet by adding a coverlet underneath, and incorporate pillows in a variety of sizes and shapes.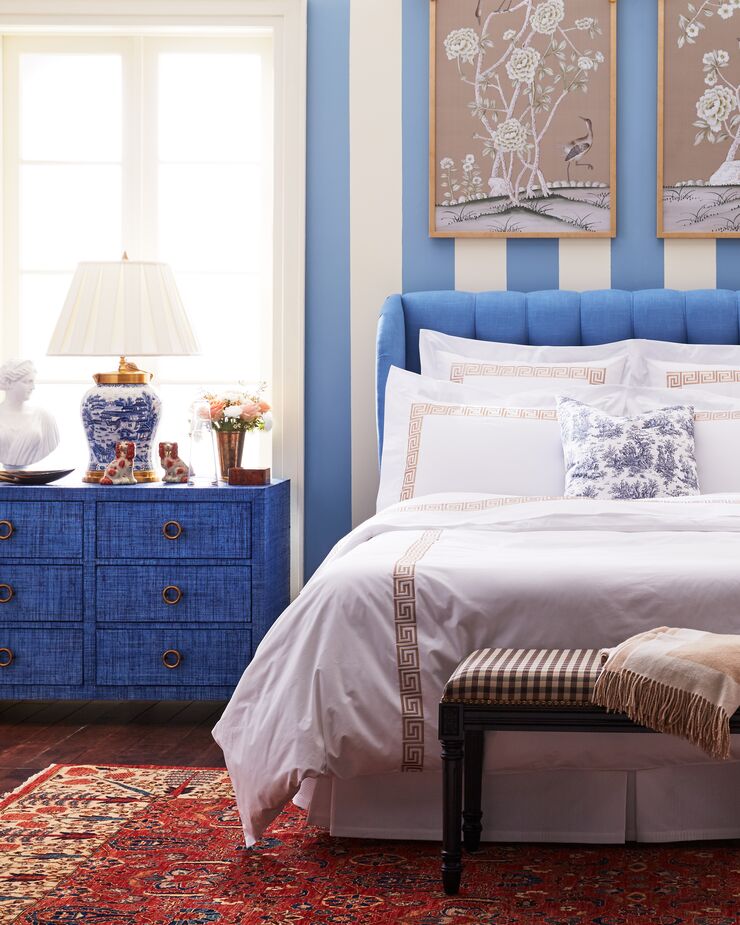 Classic Polish
Take bedding personalization one step further with an artful monogram. It's a designer-favorite way to bring in a hint of understated, luxurious polish—and a look that's unique to you.
How to do it: Nail-head trim and tufted headboards, coordinating duvets and pillows with bespoke details such as scallops and embroidery… Tailored and sumptuous features like these make the perfect pairing for monogrammed linens. We love the way the monograms here coordinate with their rooms' surrounding hues (although a script in a contrasting color would make just as lovely a statement).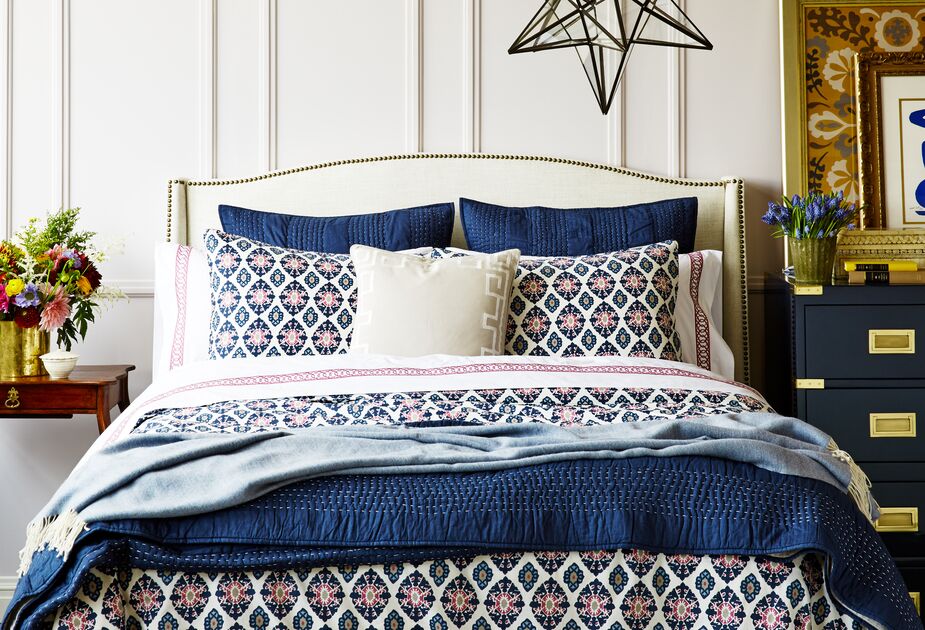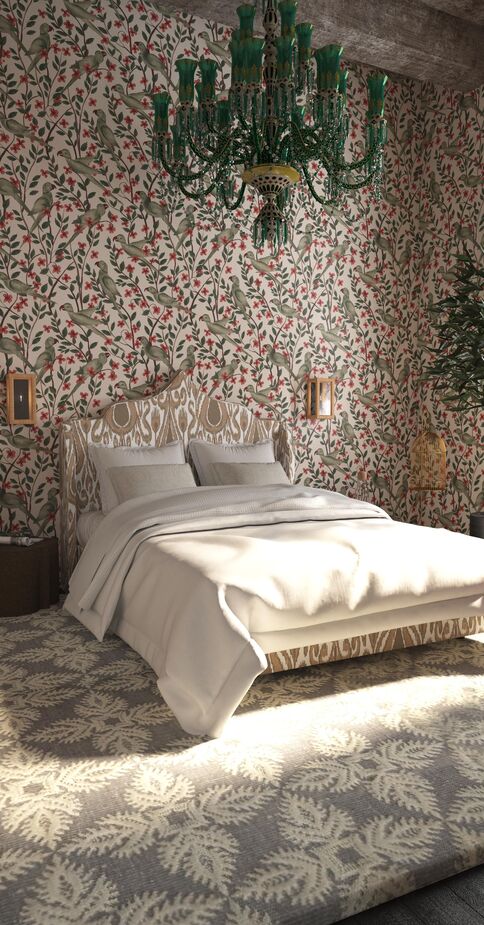 Global Flair
If your signature style is more adventurous—or you're looking to incorporate treasures from your travels into your space—then this layered, global-inspired take is for you.
How to do it: Despite their statement-making nature, global prints are incredibly versatile and work well in pared-down and layered spaces alike. To get the look, start with a single bold element, such as the ikat duvet or suzani headboard seen here, then build out a selection of coordinating pillows, sheets, and blankets in subtler prints or solids