Book-lovers are often faced with a conundrum: Where do you put your ever-growing collection once you've run out of space on your shelves? Pragmatists might suggest selling or donating some, but we have a better idea—put them anywhere and everywhere. Read on to discover seven alternative spots for displaying your beloved books, plus tips for keeping the look collected and cool rather than used-bookstore cluttered.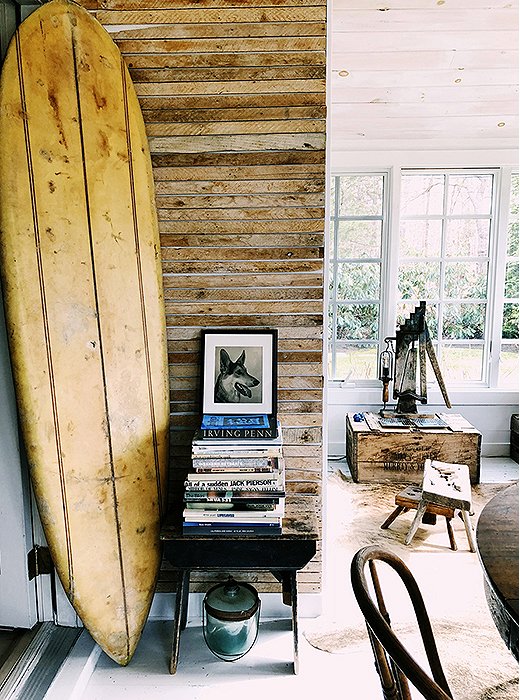 Tabletop Tomes
It's certainly not groundbreaking to suggest stacking books on the coffee table—there's a whole genre of luxury tomes meant exactly for that purpose. Instead we're proposing a slightly different approach: Place your books on other tables around your home. Whether stacked on the entry console or a small side table, books offer the perfect way to create an easy centerpiece or add varied height to a vignette.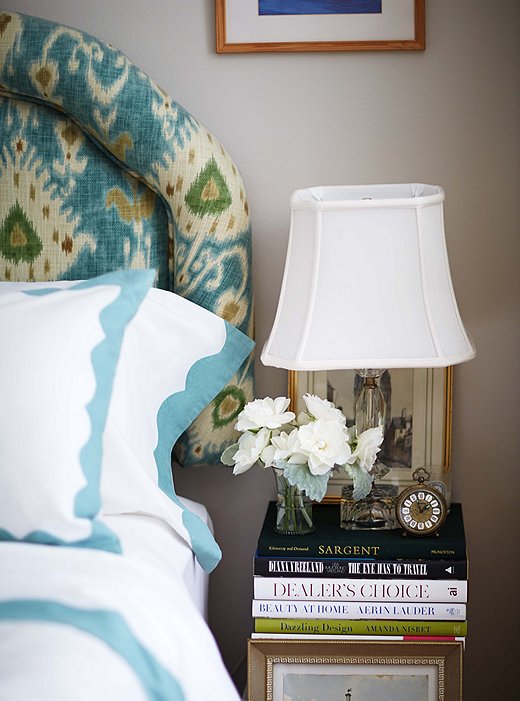 By the Bed
When you've no nightstand to speak of—or you simply want to mix things up—try stacking a dozen or so large-format books to create an impromptu bedside table. This technique also works well for creating a low-slung drinks table (top the stack with a tray to protect the book covers) that you can place beside a sofa or a chair.
On the Floor—Artfully
Though tidy parents may have preached otherwise, putting things on the floor is definitely a "do" in our book—but only when done with thought and intention. Create an artful vignette with your books by grouping a few stacks together—making the arrangement feel purposeful and not like clutter—and adding plants or other decorative accents on top.
Below the Surface
If you're not storing anything under furniture pieces that have a bit of a higher rise, consider placing stacks of books underneath to add unexpected interest. The books might not be visible from every angle, but they'll be a fun surprise for those who happen to get a glimpse.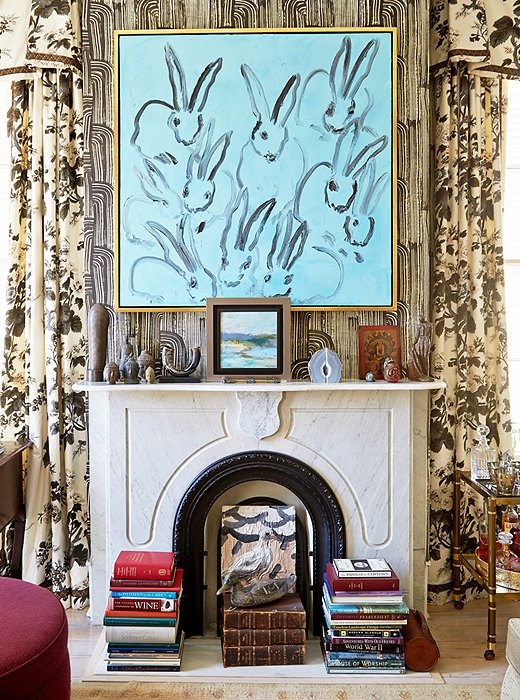 Fireplace Focal Point

Provided it's not in use, the fireplace is an excellent place to store and show off an excess of books. Take advantage of its prime placement in the room to fashion a statement-making focal point: You can pack books into the firebox, stack them on the hearth, or even turn the mantel into a single-row bookshelf.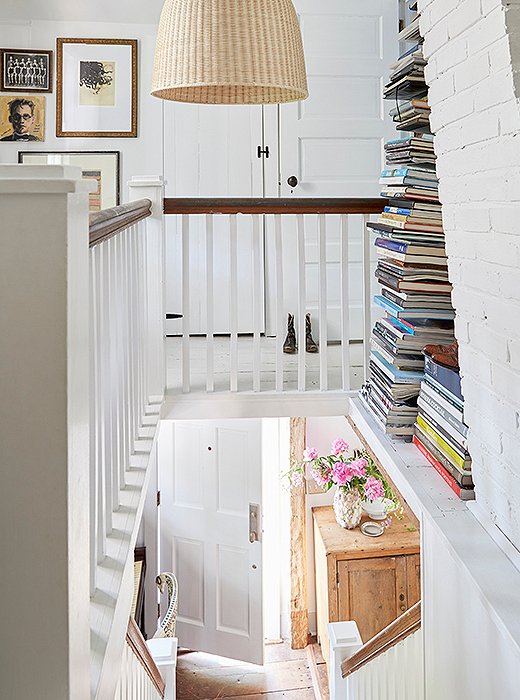 Other Odd Spots
The nook next to your stairs, the foot of your bed, the odd area above your built-ins—unusual or hard-to-reach spots become stylish (and functional!) spaces when decked out with books. We consider any and all extra space fair game for storage and display.