"Form over function" is the notion interior designer Jennifer Vaughn Miller lives by when it comes to client projects, but "for a tiny house with a four-year-old," like her own in Southold, NY, "it's function," she says. Built in 1706 by the miller of her town on Long Island's North Fork, her two-bedroom saltbox beach house has both the character (shingles, exposed beams) and the quirks (low ceilings, floors that tilt just that much) of a historic home.
When she and her husband, Derrick, were looking to buy a weekend house on Long Island almost a decade ago, they were "very young at the time," and everything they could afford "was a total tear-down." The pair discovered this historical landmark online and were happy to learn that it not only sat on acre of land but, along with the neighboring lot, was zoned for commercial use as well. "One day I would love to buy [the property next door] and have an antiques shop, so we just thought, 'All right, this is our zone,'" Jennifer says.
The house was in move-in condition when the Millers purchased it, save for some "exceptional" paint colors. "When I say that, I mean every trim, every molding, every baseboard was brick red, and every wall was celery green," Jennifer says. And then there was the upstairs bedroom with its marigold walls and "a chocolate-brown vine stencil on the ceiling." These days, the home is awash in neutrals, mainly pale grays and whites; getting it there was a labor of love. "Derrick and I stripped every single piece of wood in that house ourselves and painted every wall ourselves over time to save money," she says.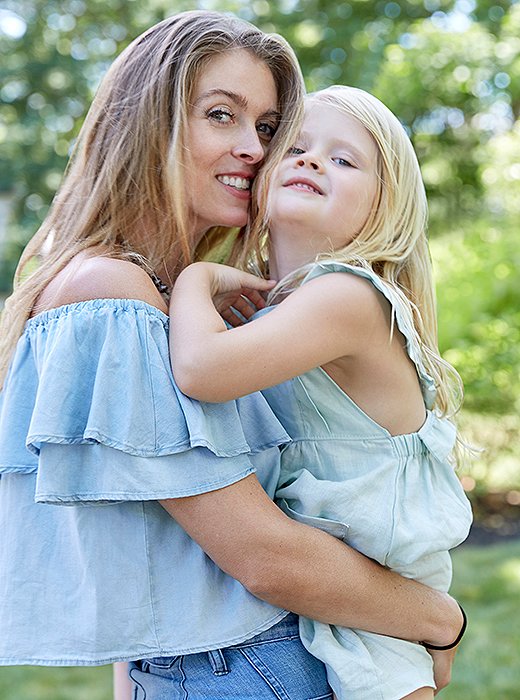 Beyond that, renovations were minimal. The couple tiled the upstairs bathroom with subway tiles and dark gray grout, painted the floors throughout, swapped out new hardware in the kitchen, and resurfaced countertops with affordable butcher block. "Just super, supercosmetic changes," Jennifer says.
The family's beautifully curated collection of antiques came together slowly as things were needed and specific pieces caught Jennifer's eye. "For my clients, I start with mood and design boards creating the entire look at once, but this house was really 'find it as it comes,'" she says. "If I'm at Beall & Bell and I need a cabinet to house Tallulah's books and toys, I buy the first one that I love, and it finds its way to a wall somewhere in our house… There are continually moving parts for different phases of our life, different phases of Tallulah's life—it's kind of revolving furniture."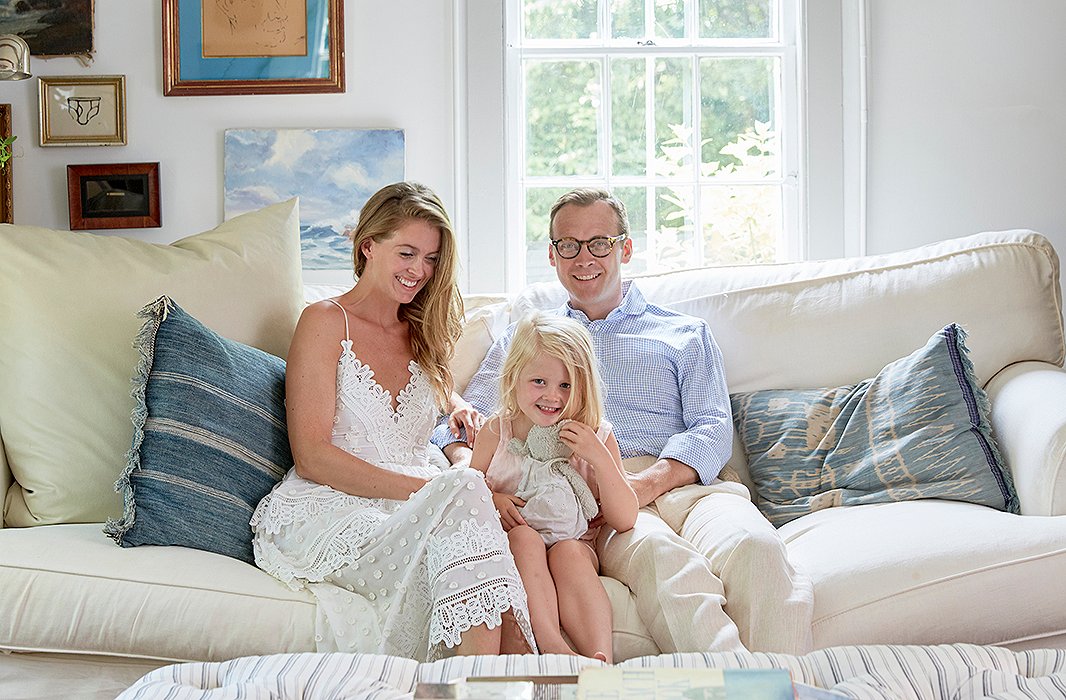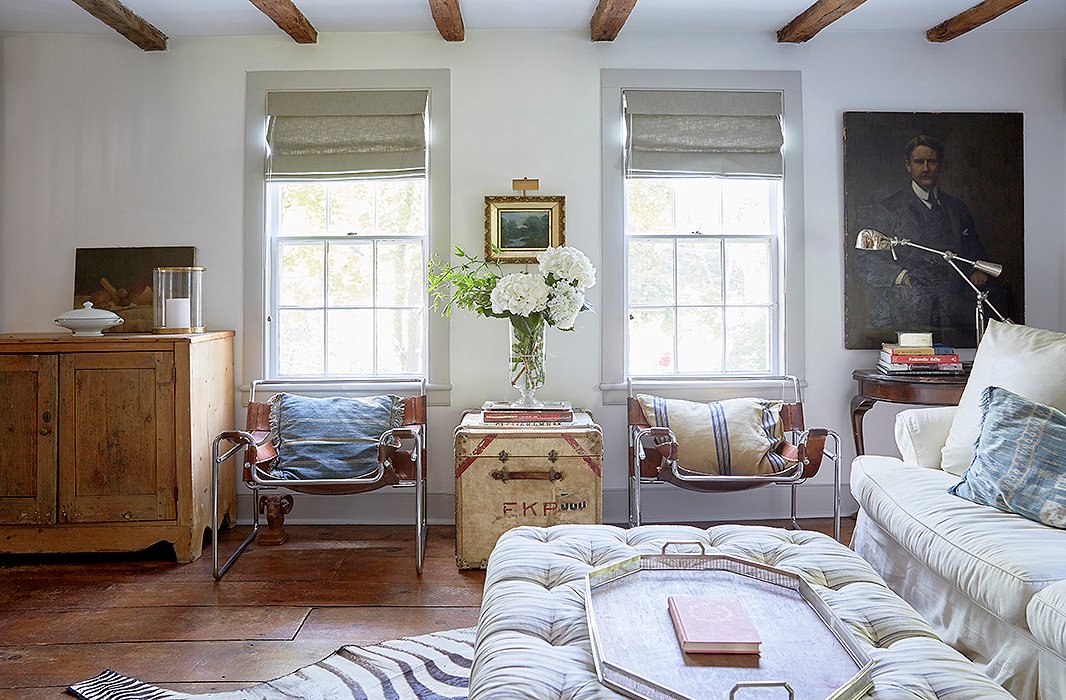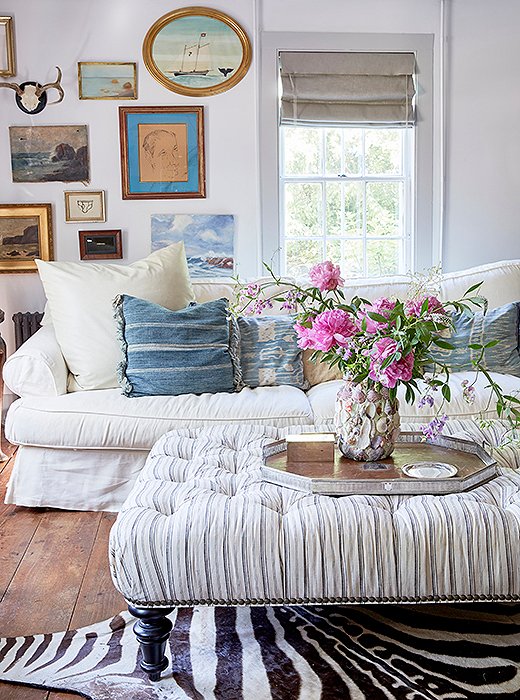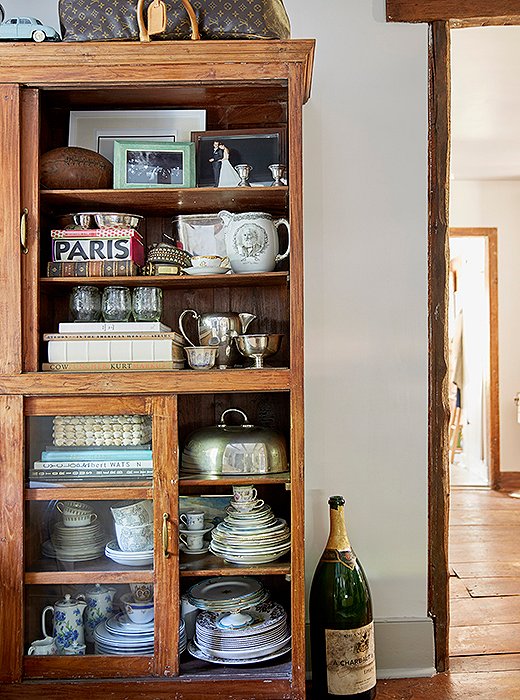 I don't have a particular aesthetic except I use 95% vintage and antique pieces in all of my work, and they're very carefully curated for the specific architectural context of the home.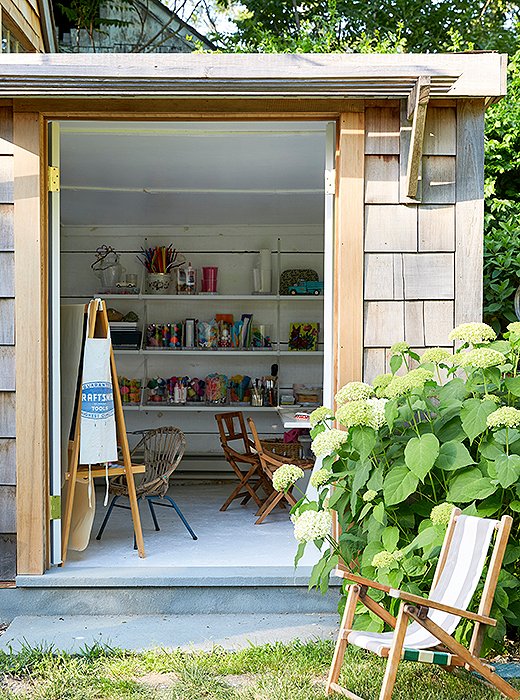 To us it's just what a beach house should be. It's a place where you can be barefoot and really be outside more than inside.