At first glance, Kristi Kohut's Wisconsin lakehouse appears a quintessential example of the idyllic American summer home. The Dutch colonial's white clapboard siding, wraparound stone porch, and kempt hydrangeas create a pleasantly traditional exterior. Inside, though, one finds an electric wonderland of the unexpected. How did she do it? With her own artwork, of course. Original pieces printed on fine paper and framed using the techniques of the world's best gallerists, her work elevates the look of every room it's in. Below, see how she achieved her unique interior, then try something similar yourself using a Kohut original of your very own, available right here.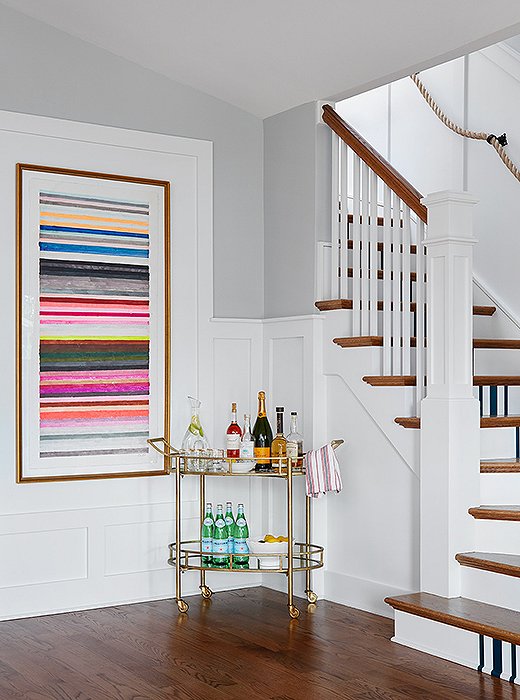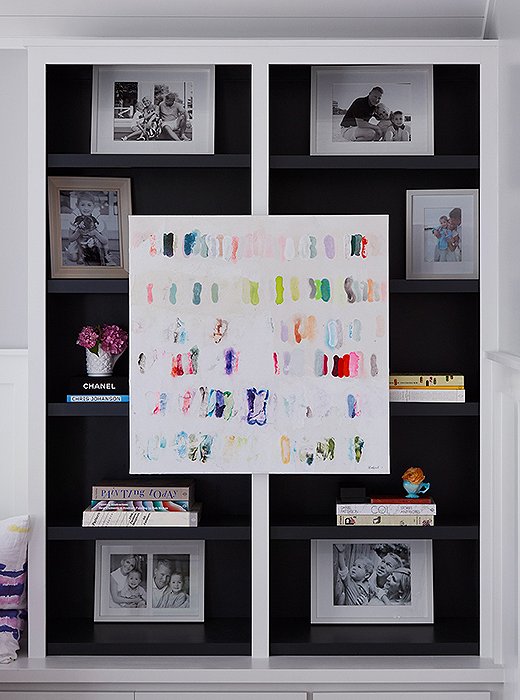 Kristi's Process

"I think that the way we combine color can create a feeling and elicit a response from the viewer. I think of my palette in the same way a composer thinks of notes in a song—it's all about what the viewer. And that relates to my process for both my art and my textiles, which is grounded in intuition. I'll start with a vision and then just let it unfold serendipitously—playing and tweaking until it all feels just right."
Go big and bold. Sometimes people are afraid to go big, but a large piece of art can really command a space, especially if you group it with others of similar scale.
Artwork should enhance a home and shine on it's own at the same time—that's the best combination.