Fashion prints, family photos, dramatic landscapes: Black-and-white photographs run the gamut in terms of subject matter—and are just as variable when it comes to options for display. We love them for their chameleon-like ability to adapt to their surroundings; as you'll see here, they feel at home in glamorous settings and pared-down rooms alike. Read on to discover their stylish range and see just how to display them in your own space.
The Bright Contrast
What could make black-and-white photography sing more than a brightly painted backdrop? This saturated blue makes for a striking contrast, and it's the perfect pairing if you're looking to tap into that glamorous Old Hollywood vibe.
Idea to steal: If you don't have enough framed photographs to fill an entire wall, a large mirror or a contrasting piece of art is a stylish way to fill space—and create a dazzling focal point.
The Oversize Statement
One of our favorite things about black-and-white photographs is their ability to make a bold statement sans color. These oversize versions, with every line and detail shown in strong relief, bolster that boldness, creating a look that's both evocative and transporting.
Idea to steal: Mix up the size, scale, and subject matter of your black-and-white photographs to create a look that feels varied and layered but still consistent and coordinated.
The Fashion-Forward Prints
You can't talk about black-and-white photography without mentioning fashion. Whether it's a vintage reproduction from a 1950s shoot or a more contemporary photo with an edge, this subject matter is guaranteed to add a little glamour and style cred to your space.
Idea to steal: One of our favorite styling tricks for rooms with elaborate architectural details is to hang artwork on top of molding. It's a move that creates a more casual vibe but doesn't cover up or detract from the architecture.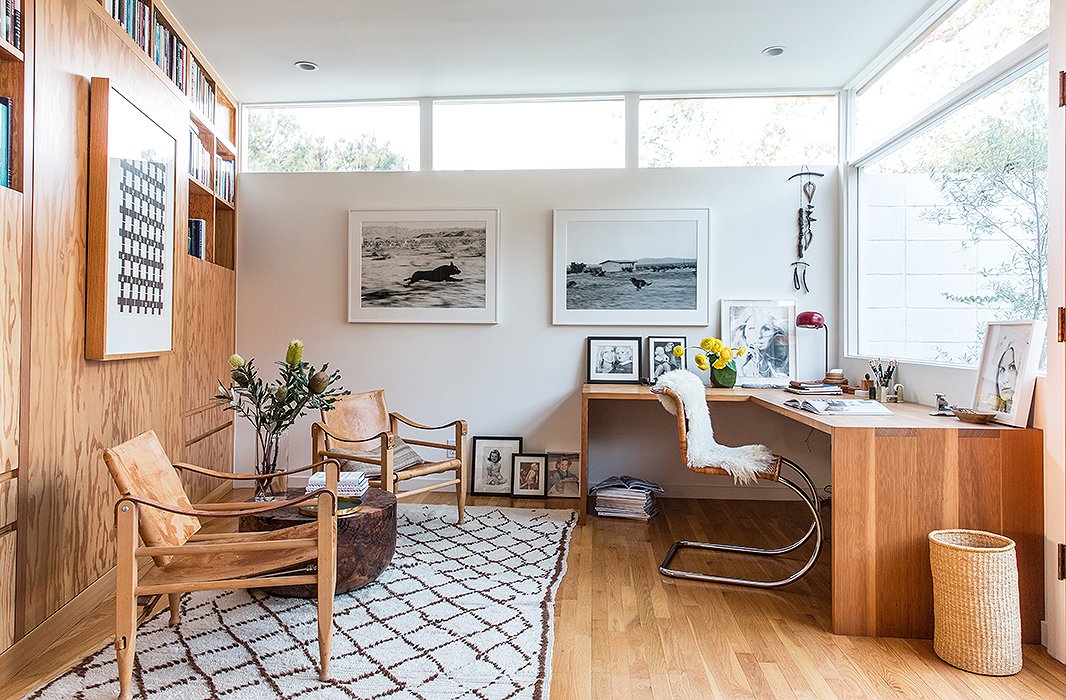 The Neutral Complement
Though they don't add any color, black-and-white photographs make a compelling complement to an all-neutral space. They strike a perfect balance, providing a graphic punch that anchors the room without overwhelming the muted tones and varied textures.
Idea to steal: You don't always have to hang your art. As evidenced here, a casual lean—whether on the floor, a desk, or another surface—is an easy way to bring a relaxed feel to your space (plus, no tools required!).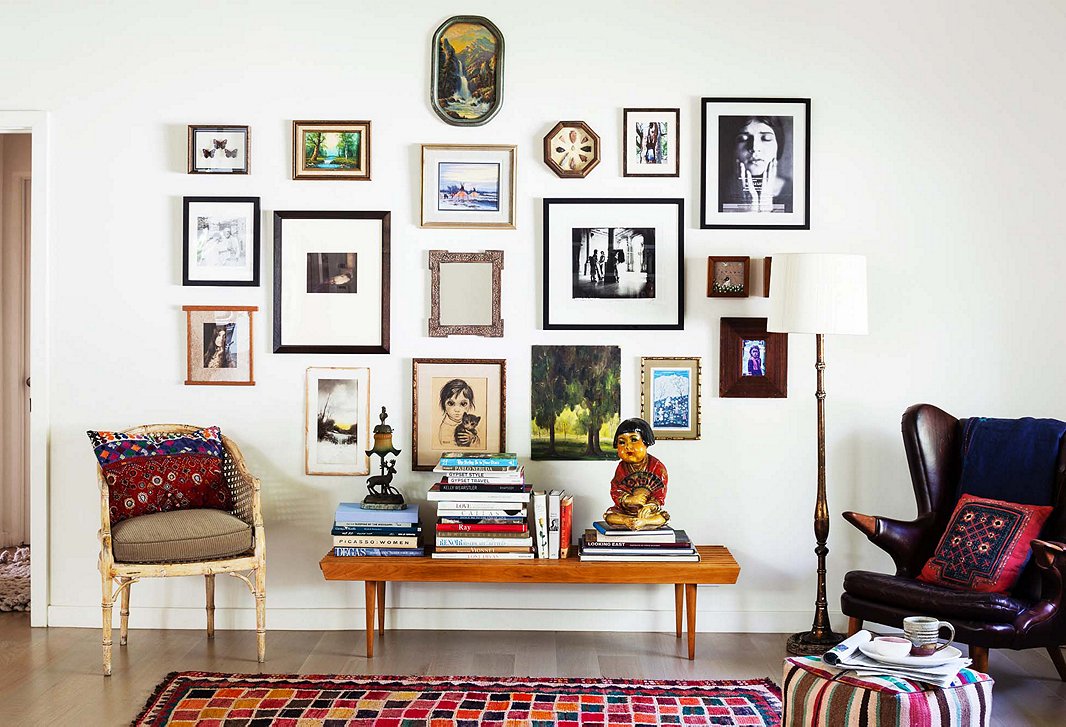 The Eclectic Mix
Because of its lack of color, black-and-white photography goes with nearly every other type of art and thus can really help unite an otherwise disparate-feeling gallery. This mix features works in all genres and mediums, from landscape oil paintings to figure sketches—but the grouping feels cohesive thanks in part to these photos.
Idea to steal: The easiest way to expand your black-and-white photography collection is to look to your own past. Break out that shoebox of old family photos and find your favorites to frame. It's a quick and inexpensive way to add a little personal character and history to your gallery.