The little things can make all the difference when you're spending a lot of time at home. Small but impactful changes that are easy to execute can breathe some much-needed new life into your home. We've rounded up some of our favorite—and easiest—ways to switch things up in your house. Check them out below and beat those decorating blues.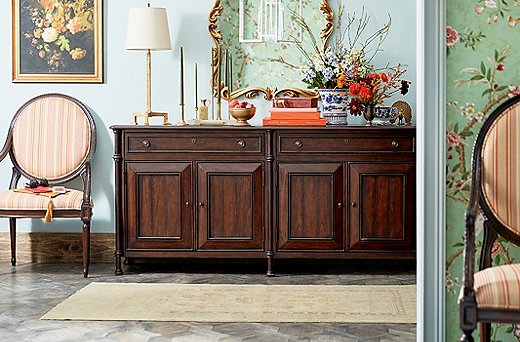 Entryway Refresh
Even the smallest entryway has a spot for displaying decorative items—and changing up these pieces is a sure way to give your foyer a fresh feel for the season. Add a stack of books in a seasonal accent color; fill a sculptural bowl with fresh apples or pears; hang a piece of art with a darker, moodier vibe. Try "shopping" the rest of your home to find worthy candidates, or browse our collections of florals, vintage books, and artwork.
Kitchen Clean Out 
Now is the perfect time to reorganize and clean out your kitchen. Tackle the pantry first and try organizing by category. Put all your snacks in clear canisters to create a photo-shoot-ready space. Next, turn to your shelves. If you have open shelving, try editing them to just the essentials. At the same time, don't be afraid to add back in some fun flair like vintage ice buckets or beautiful serving pieces. Read more of our kitchen organizing tips here.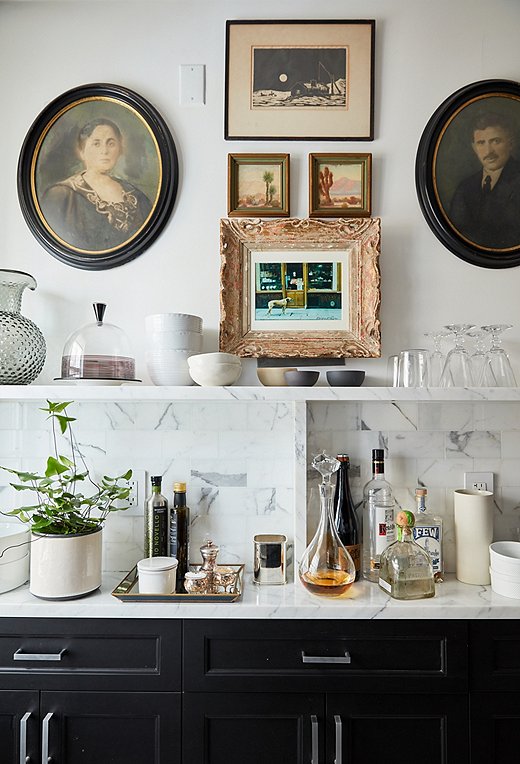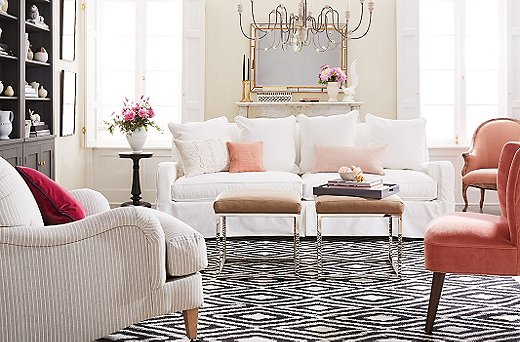 Moving and Grooving in the Living Room
You may love all the furniture you have in your living room. (If you don't, you can always shop more here.) But if you're tired of the same look, try switching up your floor plan. Push your sofa up against a different wall and position your club chairs at a different angle. Check out all our ideas for living room layouts here.
A Serene Escape in the Bedroom 
The first step in transforming your bedroom to a retreat is cleaning all your linens. You should be changing your sheets once a week and your quilts once a month. You can check out our guide on how to care for your bedding here. 
For the most serene setting, we suggest an all-white look. If white isn't your style or you want to try something different, some of our favorite designers offer up mossy green, soft blue, subtle pinks, dramatic blacks, and quiet grays as go-to alternatives. If you need help picking the perfect paint color, you can always set up a virtual paint consultation with One Kings Lane Interior Design.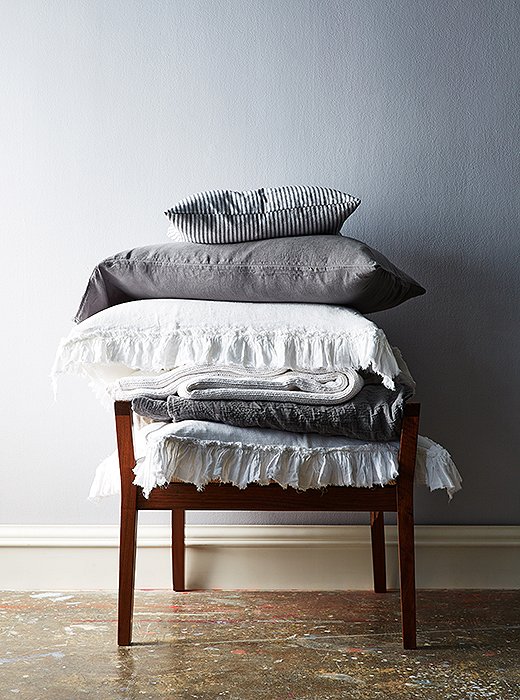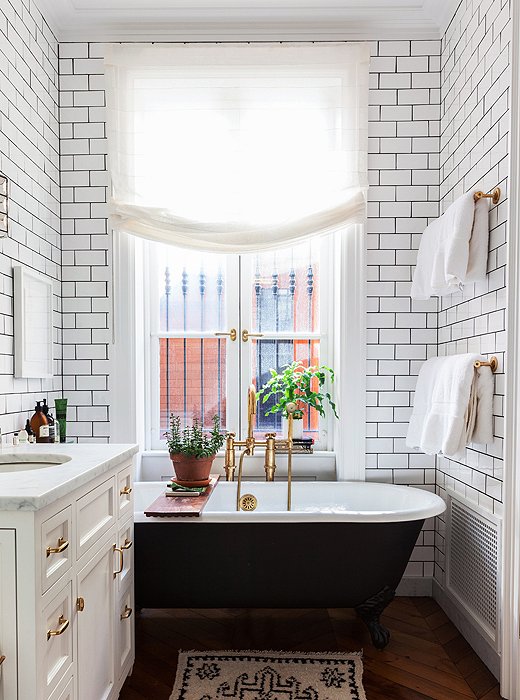 Bathroom Bliss
You can easily refresh your bathroom with new towels and shower curtains.  Add some eucalyptus to your shower for a fresh new scent and spalike atmosphere. Read more of our tips on a whole-bathroom refresh here.