What does skincare have to do with furniture? For Miranda Kerr, a lot. The model-turned-entrepreneur lavished the same attention on designing her home line for Universal Furniture as she did on creating her KORA Organics skincare line more than a decade ago. "Just as I am extremely thoughtful and detailed with the formulations I create with KORA and the packaging I design for the products, I have put that same energy into designing Miranda Kerr Home," she explains. "I strive to create and design products with positive intention that can hopefully uplift and inspire."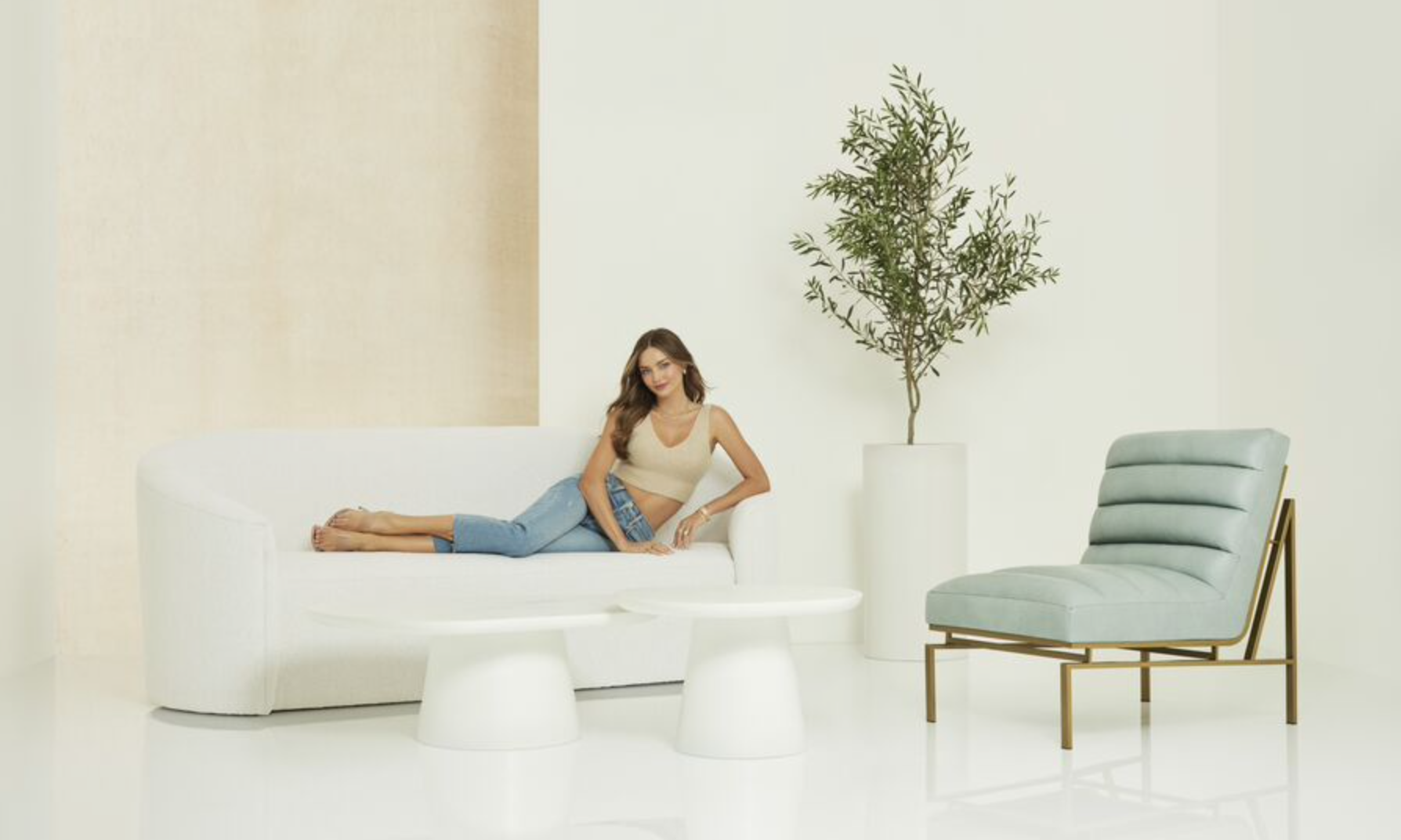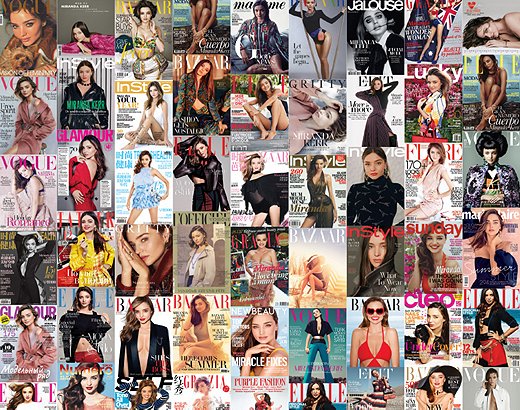 Miranda introduced her first collection for Universal Furniture, Love.Joy.Bliss, in 2020. "I originally wanted 'Love' to be for the bedroom, 'Joy' to be for the kitchen, and 'Bliss' to be for the living room," Miranda says. "However, as the collection developed I realized a lot of the pieces were versatile from room to room—so you can have love, joy, and bliss in every room!" 
In some ways, the new collection, named Tranquility, is a continuation on the theme. "Tranquility is reflective of today's need for reassurance. It's the idea that a home should be an inviting place of solace and respite, a warm and welcoming space," Miranda says.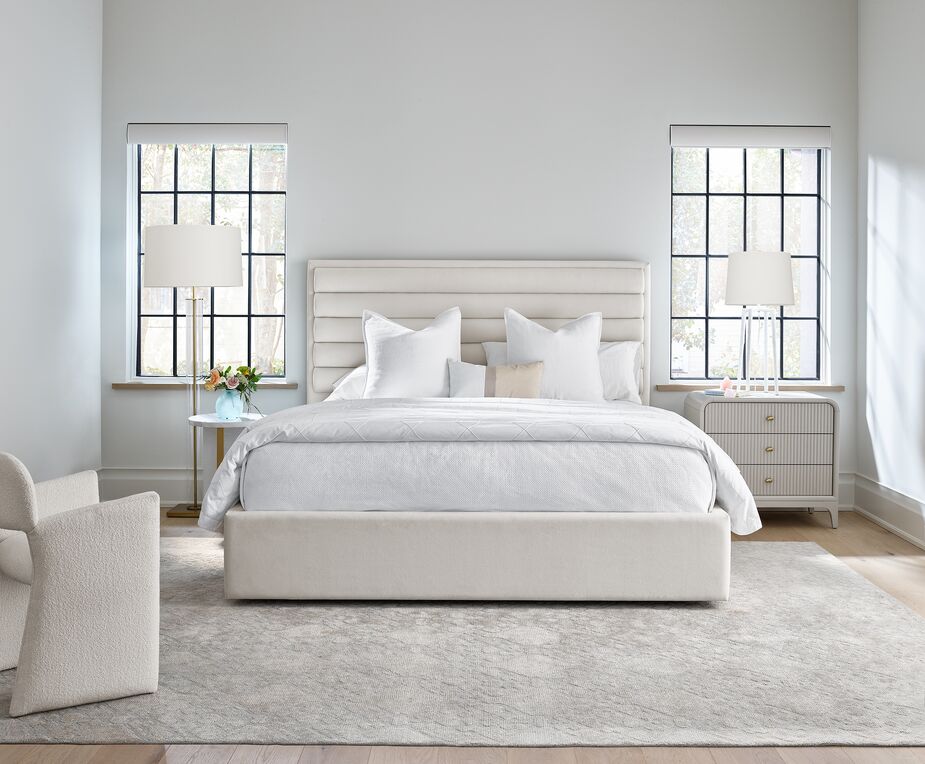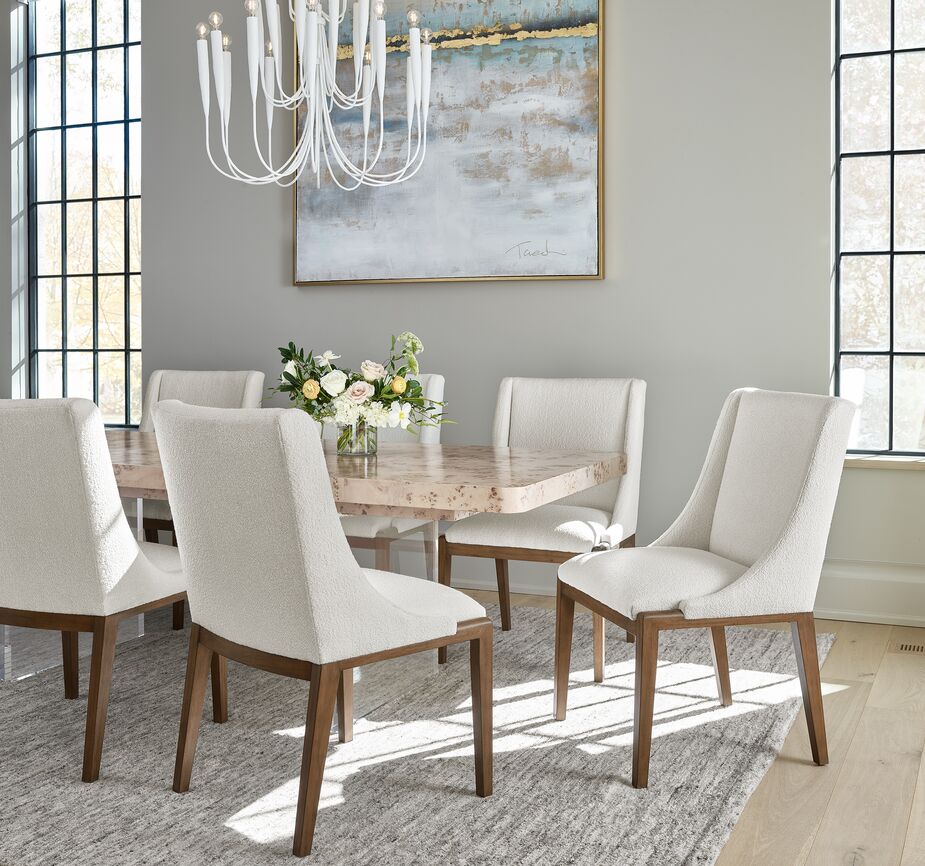 Miranda did much more than simply give a thumbs up to designs before putting her name on the products. She was "extremely hands-on" throughout the process. "I actually came to my first meeting with Universal prepared with a full mood board, color palette, and swatches of fabrics—they were very impressed," she says. "I shared my vision for each piece, from design and sketching to materials, fabrics, the colors and different tones and textures, through to prototypes and finished products. Throughout the process I collaborated, provided thoughts, notes, feedback, and ideas, focusing on the details of each piece, working on it until I felt it was right."
The interior of the L.A. house she shares with her husband, Snap (né Snapchat) co-founder/CEO Evan Spiegel, their two sons, and her eldest son (with ex-husband Orlando Bloom) displays an aesthetic similar to that of her collections. "I love whites, creams, and soft colors for my main furniture pieces," Miranda says, "and then dress them up with pops of color with pillows, throws, artwork, books, etc."
Family life has influenced her designs, just as it has her personal style. Having crystals, fresh flowers, and framed photos throughout her home "has generally been my decor vibe," Miranda says. "However, it has evolved a little since having young children, as you have to be mindful of keeping breakable items out of reach! So I tend to keep the coffee and end tables cleaner now and move any breakable decor items higher up."  
Living with young boys led Miranda to make sure the furniture was "family-friendly. I'm not one to have an 'off-limits' room where the kids are not allowed, which is why we used performance fabrics on many of the couches and lounge chairs so they can easily be cleaned," she says.
With her designs, "I wasn't necessarily trying to fill a hole in the market per se," Miranda says. "I just wanted to create the beautiful pieces I envisioned in my mind that I wanted to have in my home—keeping both elegance and functionality in mind."