You don't have to be in Louisville during the Kentucky Derby to experience a bustling town full of unbridled spirit; nearby Lexington has all the trappings of a must-see destination, but with its own charm-filled spin. The city earned its title as the Athens of the West more than a century ago, and the name still rings true: Majestic horses, farm-to-table food, art, and a desirable shopping scene make for a community that's well worth the trip. Below, find a few of our picks for where to go and what to see.
Where to Stay
21c Museum Hotel
Part art museum, part boutique hotel, 21c is the horse capital's go-to stay for lovers of distinctive design. The hotel is housed in an old bank building, and architectural details (coffered ceilings, a classic facade) lend a sense of history to the contemporary interior design by Deborah Berke Partners. Polished cement floors in the lobby and a museum filled with the works of today's art darlings are softened by a tufted velvet banquette and tie-dyed blue drapes. Upstairs, rooms hung with graphic equine prints feature furniture in colorful hues and cloudlike beds you'll find difficult to leave.
Where to Eat
Dudley's on Short
This award-winning spot in the heart of downtown is known for serving up all kinds of decadent Southern cuisine. Opened by Debbie Long in 1981, Dudley's on Short has long been a fixture on the Lexington food scene, and current chef Mark Richardson continues its legacy. Local ingredients abound in seasonal dishes ranging from a spring snap-pea salad to classic steak frites. Interiors by designer Matthew Carter (featured on the cover of this month's House Beautiful) are a delight for the eyes as much as the food is for the palate.
Jean Farris Winery
Drive past the farms where some of the state's best thoroughbreds were foaled to this winery, farm, and restaurant specializing in all things garden-to-table. Stunning views pair perfectly with an evening centered around a seasonal menu, which currently features such tempting delights as lobster pappardelle, rack of lamb, and salt-roasted beets. Watch your feet when entering the barnlike space, though, as chickens have been known to roam.
Kentucky Native Café
Connected to Michler's nursery, the Kentucky Native Café is where you can sit beneath a canopy of trees and treat yourself to lighter fare ranging from burrata with blood oranges to quinoa salad with mint to just a cup of coffee or tea. Stop in for an afternoon pick-me-up, then stroll through the trees to the property's greenhouses, where you'll get a lesson in all things leafy and local.
Where to Shop
Scout
Hands down the best vintage furniture store in town, Scout—named in honor of a delightful dog—carries wares from vendors near and far. Within the vast space, goods are arranged in artful, ever-changing vignettes that never fail to inspire. A midcentury table, a Chippendale chair, that quirky something your bookshelves always needed… whatever it is, Scout's got you covered.
Mulberry & Lime
Mulberry & Lime owner Mary Ginocchio transformed her family home (generations have been living there since 1909) into a heavenly store full of fine bedding, local art, and unique objets. And it's not just the things for sale that are worth seeing. Chat with Mary and she'll tell you about this special property's history (it was designed by Matthew Kennedy, Lexington's first architect)—and perhaps a few tales of the characters who've lived within its walls.   

Carl Meyers
You may not think you needed another little black dress, but a party invite from a friendly Lexingtonian (of which there are many) may have you on the hunt—and Carl Meyers should be your first stop. Clothing sourced from Paris and Milan is displayed side by side with the jewelry, shoes, and bags to match. Off to the races but forgot your hat? Peruse fanciful designs by local milliner and in-house stylist Lisa Carey, who will guide you to a winning topper.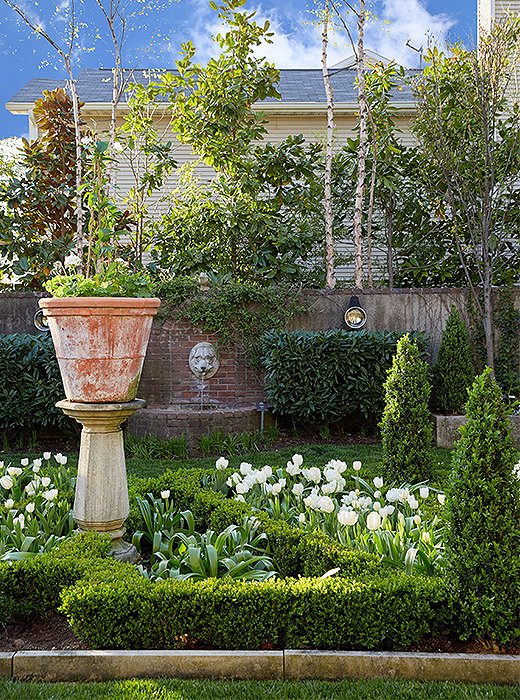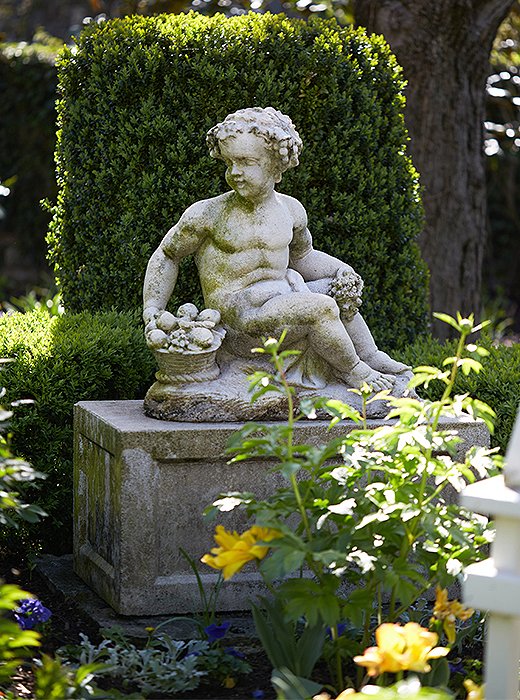 What to Do
Historic Botherum
Keep up to date with the events page on the Jon Carloftis Fine Gardens website and you may be lucky enough to make a tour of Historic Botherum part of your trip. Though we've given you a peek online here, there's nothing quite like seeing "the Taj Mahal of Kentucky" for yourself. Immaculate grounds planted by partners Jon Carloftis and Dale Fisher possess an insouciant flair as glorious as the 162-year-old home itself. Look up and bask in the beauty of the state's largest gingko tree, then venture over to Jon's childhood home in Rockcastle County for a more bucolic version of this couple's botanic genius.
Keeneland
Keeneland is what people mean when they say "off to the races." Founded in 1936, this renowned racetrack is the kind of place that makes you want to get dressed up for a day of bets and juleps. Watch your pick strut his stuff in the winner's circle, then visit the gift shop for a refreshing roundup of equine-themed goods. Even if you can't schedule a trip during Keeneland's spring or fall meets, the landscaped grounds and surrounding hills are well worth your while.
Woodford Reserve Distillery
Take a drive through the county from which bourbon gets its name to tour the stunning property where this sought-after brand is distilled. Book a visit for any day of the week and let your guide take you through the ins and outs of the bottling process before you sample the goods. You might even be able to snag a session with one of the distillery's master mixologists, who will teach you all you need to know to craft a signature cocktail that's sure to impress at your next bash.