In London it's easier to find antiques shops and vintage markets than it is to avoid them… and given the delights they yield, you wouldn't want to avoid them anyway. Whatever you collect—or wish to collect—you're sure to find it in the capital of what was once the world's largest empire.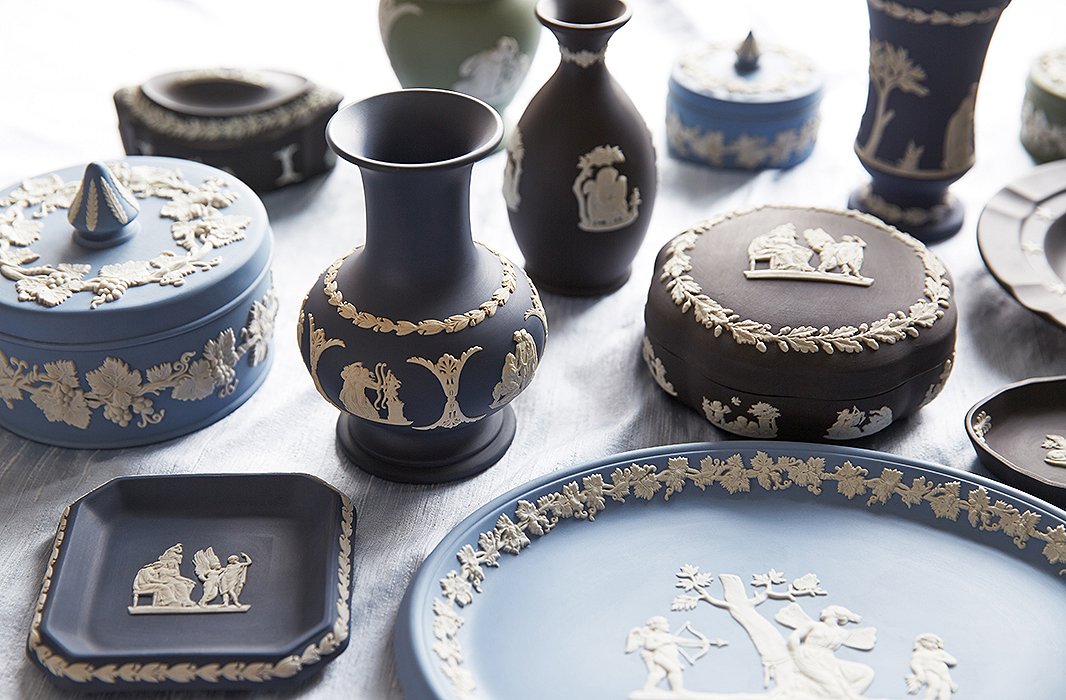 Market Report
Picking the best of London's antiques markets is an impossible task, because of both the quality and the quantity of the options. Below are a few of the most notable.
Portobello Road Market
Various shops are open throughout the week, but the full range of arcades and street stalls that enable Portobello Road to call itself the world's largest antiques market are open only on Saturday. What will you find, besides swarms of people? Just about everything, from just about everywhere and every era, in every price range.
Grays Antiques
The 200 dealers that make up this two-building marketplace specialize in true collectibles. Its offerings are what you'd expect from an emporium located in London's exclusive Mayfair enclave: coins and jewelry from ancient Greece and Rome, Chinese and Japanese porcelain, Ottoman Empire art, Victorian cameras, weaponry from the Civil War (the British, not American), Islamic coins, inkwells, intaglio boxes, Deco furnishings… you get the idea.
Alfies Antique Market
Under the same ownership as Grays, Alfies is somewhat less rarefied and smaller, with "only" 75 or so dealers. Even if it didn't offer everything from Sheffield silver to flapper dresses, it would be worth a visit for its fabulous Deco architecture and celebrity spotting: Kate Moss and Claudia Schiffer are fans of the vintage apparel shops; designers including Nina Campbell, Jasper Conran, and Tom Dixon have been seen shopping there as well. Many of the neighboring shops on Church Street began as stands in Alfies, so they're worth checking out too.
Camden Passage Antique Market
Often confused with Camden Market, which is in the neighboring borough of Camden, Camden Passage is located in Islington, the borough directly east. While the huge Camden Market does have some shops that sell vintage wares, antiques shops make up the majority of Camden Passage, which also hosts outdoor stalls on Wednesdays and Saturdays. In addition, its Pierrepont Arcade is the site of a books market on Thursdays and Fridays.
London Silver Vaults
Before it was home to more than two dozen dealers, this underground market was The Chancery Lane Safe Deposit. Even though the building above the vaults was destroyed by a bomb during World War II, the vaults themselves remained intact. Its shops sell all manner of silver and silver-plate tableware, jewelry, candlesticks, frames, trophies, and gifts, not just from Britain but also from India, Japan, and Russia, dating as far back as the 16th century.
Rule Britannia
The offerings of London's markets are as cosmopolitan as the city itself. Certain items, however, exemplify British style and heritage.
English pottery: Wedgwood, Minton, Royal Doulton, and Spode are perhaps the best-known and most-collected English pottery brands. They and others originated in Stoke-on-Trent, Staffordshire; the area became a center of pottery in part because of the quality of the local clay. Wedgwood is best known for its matte jasperware, featuring raised white decorations against a colored background. One of those colors, originally called Portland blue, is now commonly referred to as Wedgwood blue. Spode perfected the formula for bone china (which does indeed contain bone ash), and its Christmas Tree pattern, introduced in the 1930s, continues to grace holiday tables.
Staffordshire dogs: A niche type of English pottery, these earthenware figurines of spaniels adorned the mantels and windowsills of just about every respectable Victorian household. Production of true Staffordshire dogs, crafted in Staffordshire with local clay, stopped in the 1920s. While many reproductions feature the same winsome charm of the originals, keep in mind that those with holes on the base the size of a dime or larger—a sign of slip casting—were most likely made after the '20s.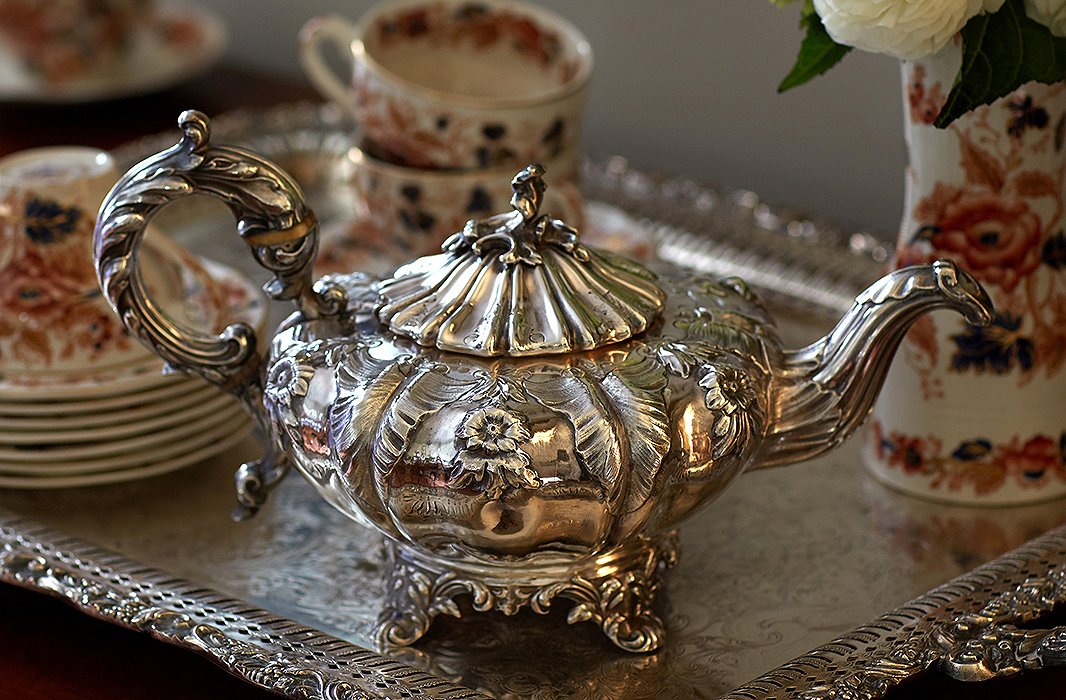 Sterling silver, Sheffield silver, and silver plate: The British have been producing sterling silver since 1300. The original silver mark was a leopard's head; since 1719 an image of a walking lion facing left, known as the Lion Passant, has been used to prove that an item is genuine sterling. Pieces that appear to be silver but don't bear a Lion Passant might be Sheffield silver, particularly if they date from the late 18th to mid-19th centuries. Sheffield silver was produced by coating copper with sheets of silver, a method that gave way to electroplating—using electric currents to apply a thin coating of silver to another metal—during the mid-1800s.
Canine and equine art: Need proof that the British love their dogs and horses? During recent UK elections, #dogsatpollingstations was a top trending hashtag on Twitter, accompanying photos of voters bringing their dogs to the polls. And dogs weren't the only four-legged companions to accompany voters; in rural areas horses often showed up as well. This is why you'll find handsomely framed oil paintings of spaniels, beagles, terriers, pugs, and horses (with or without riders) alongside ancestral portraits in many a British manor.