It takes a special kind of place to excite the A-list designer, the high-end antiques dealer, the casual collector, and the bargain-hunter alike. But three times a year—in a Massachusetts town with fewer than 5,000 residents—the Brimfield Antique Show manages to do exactly that.
Simply referred to as Brimfield, the show draws thousands of visitors through spring into late summer, most of whom pull out all the stops to unearth what could be their newest treasure. The One Kings Lane team is well versed in the ins and outs of the show (see what our stylists brought home on their last trip here!), so we decided to pool our knowledge to create this handy guide. Whether you're a first-timer or a seasoned pro, read on to learn everything you need to know about navigating the antiquing paradise that is Brimfield.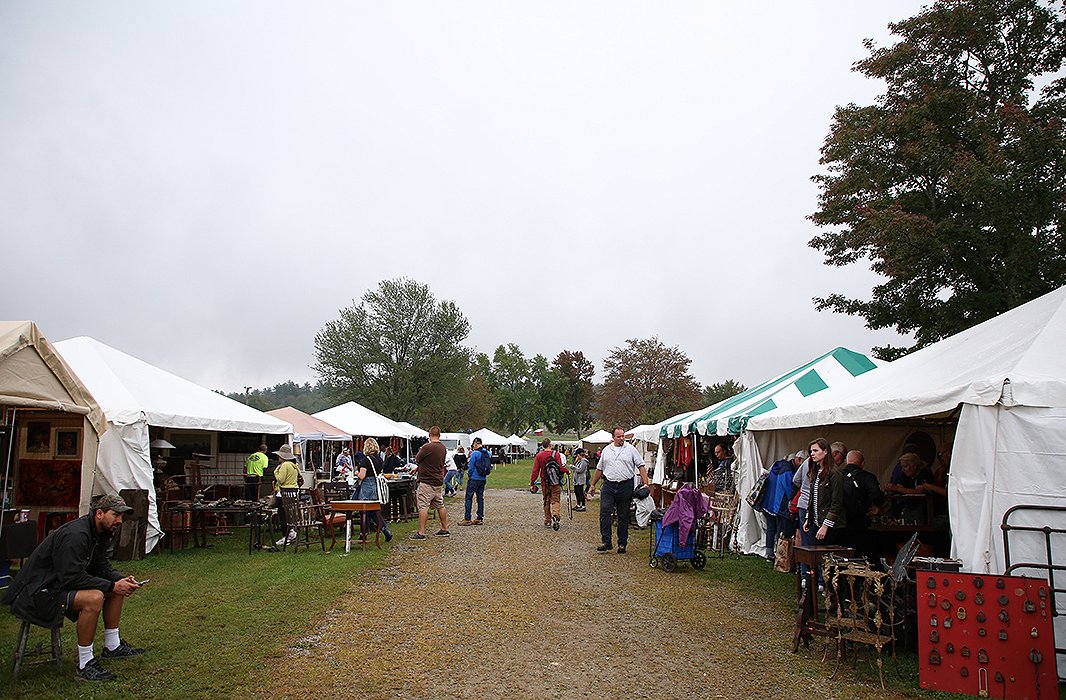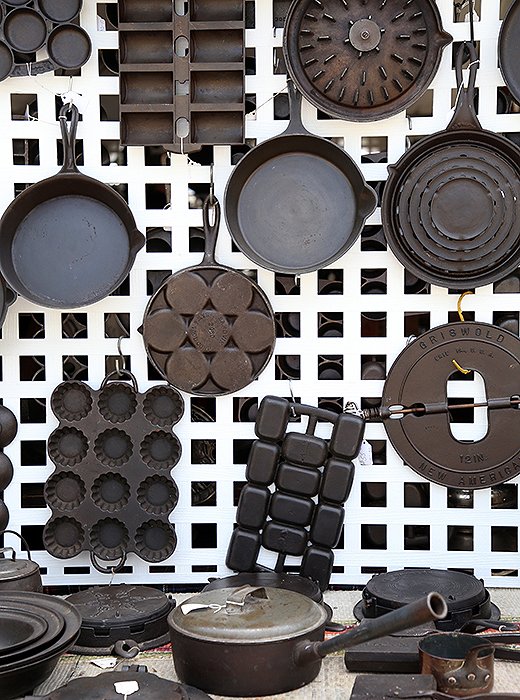 Brimfield Basics
The what: Believed to be the largest outdoor antiques show in the country, Brimfield plays host to thousands of dealers who sell everything from thrifty yard-sale finds to high-end antiques.
The when: Though the dates vary each year, Brimfield happens three times a year for six days each in May, July, and September. The show always opens on a Tuesday and closes on Sunday. For 2018, the dates are May 8-13, July 10-15, and September 4-9.
The where: The Brimfield Antique Show is located in the small town of Brimfield, MA, which is just over an hour's drive from Boston and about three hours from New York City. The show itself is set up along a one-mile strip of road on Route 20.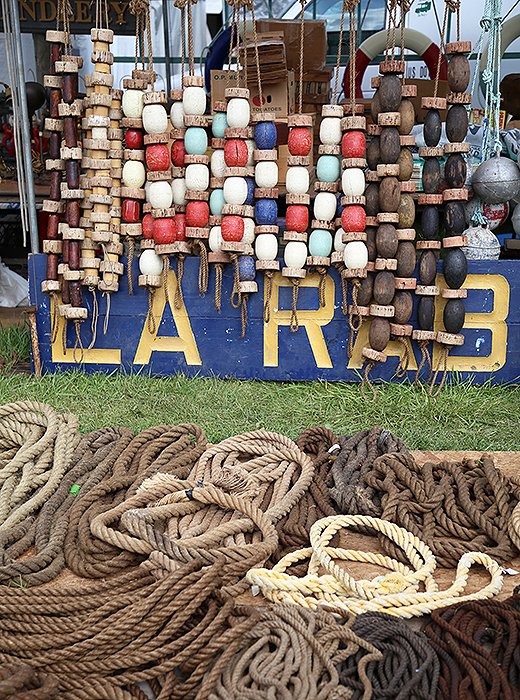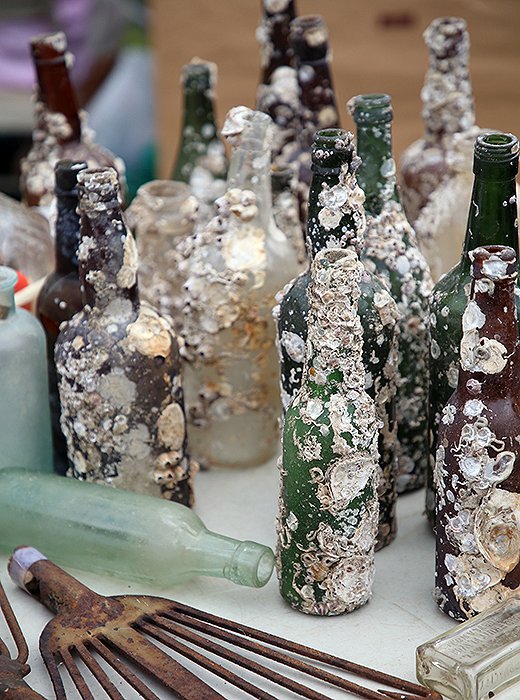 Navigating Brimfield
A successful trip to Brimfield hinges on two key things: planning and luck. Though we can't help you with the latter, we can let you in on a few tips and tricks that have gotten us through many fruitful trips. 
Do some research. Navigating the antiquing scene can be a little tricky. What's the best way to haggle with a dealer? How do you know if the piece you bought is true vintage? What is an item really worth? Before you go to Brimfield, read up on these topics and more in our guides to shopping antiques shows and spotting the best vintage treasures.
Get there early. The crowds come in droves for Brimfield (by some estimates, around 100,000 people visit in a week!), so be sure to get there right when the fields open (more on that below), or at least toward the beginning of the week. Pro tip: July tends to be the least crowded of the weeks due to the heat.
Bring supplies. Consider renting a van or a truck if you're planning on stocking up on large pieces of furniture, or at least clean out some space in your car to make room for your finds. We recommend carrying a large tote or a metal folding cart as you shop so that you don't have to trek back and forth to your car after each purchase. Other important things to bring: comfortable shoes, plenty of cash (most vendors accept only cash, though there will be ATMs on site), a portable phone charger, sunscreen, and furniture blankets for getting pieces home safely.
Know where to park. If there's one piece of advice you take away from this guide, this should be it: Park only in designated parking lots. Police and state troopers are very strict about parking at Brimfield, and you will get a ticket or be towed if you don't follow the rules. Fortunately there are plenty of parking lots (or rather, fields of hard-packed gravel or grass) for cars and vans of all sizes, which cost $5-$10 per day to park. If possible, park in one of the more centrally located lots (which tend to fill up earlier in the day) to make hauling purchases back and forth quicker and easier on the feet.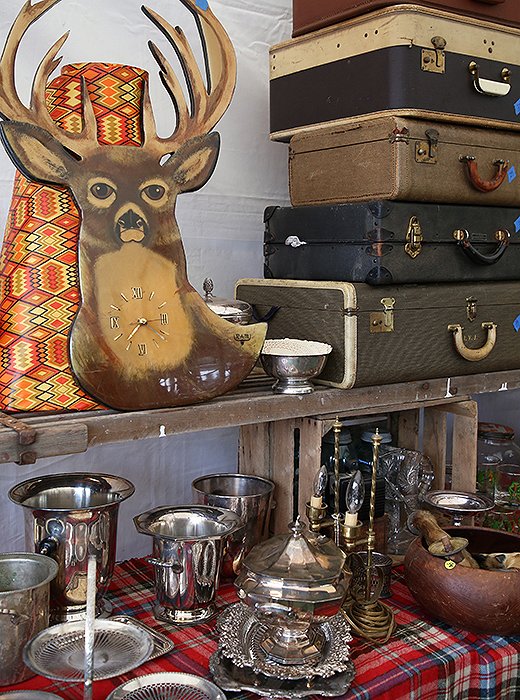 Get to know the fields, then plan your days. Brimfield on its surface seems like one big event, but it's actually a compilation of 21 shows, or fields, which are run by different organizers. Every field is different: Each has its own name (some are named after the organizer, some after the landmark they sit next to) and opens at different times and on different days; some charge an admission fee (usually around $5 per person); and each has its own unique reputation and vendors. Thus it pays to do a little planning. Check out the show schedule online to see which fields are open when, then take a look at a map of the shows to plot out your days. For more on-the-go help, the Brimfield Flea Finder app is an incredible resource, complete with field schedules, maps, parking information, and the ability to save the locations of your favorite vendors (some dealers refresh their booths halfway through the week, so it's often worth returning for a second look). If something on paper is more your style, printed magazine guides should be available at the show and area hotels.
Stick it out for the true bargains. Though you can haggle your way to the best deals (negotiating is highly encouraged at Brimfield!), there are a few other ways to score some great items for less. The first? Shopping rainy days. The crowds tend to thin out when it gets damp, so vendors are more likely to give you a lower price to move more wares. The same goes for Sundays—the last day of the shows—when dealers want to unload as much as possible to avoid carting a ton of merchandise back home.
Bring it all home. So you've bought some bulky items. How do you get them to your car and then to your home? For simple transport to your vehicle, each field has a porter service that can do all the heavy lifting for a small fee. For pieces you can carry yourself but don't want to lug back to your parking spot, most dealers will hold them until the end of the day so that you can come back later and pick them up with your car. Just make sure you write down the name of the field, the numbered location of the stall, and a phone number for the vendor if he or she will give it to you. If you need to ship directly to your home from Brimfield, several shipping companies offer their services, with packing and packaging options too.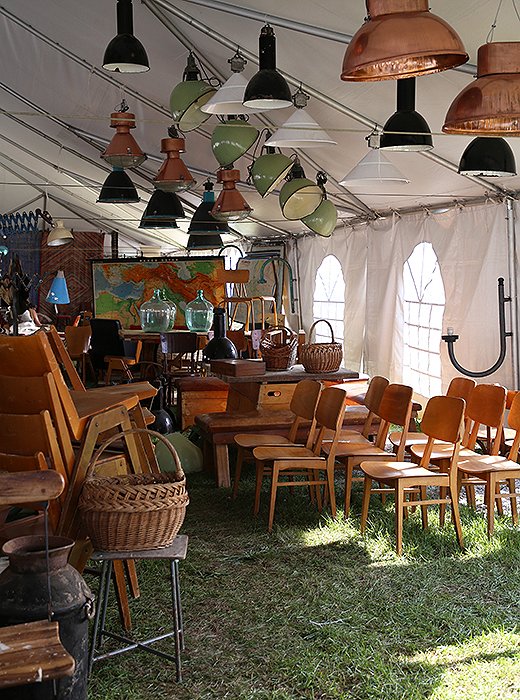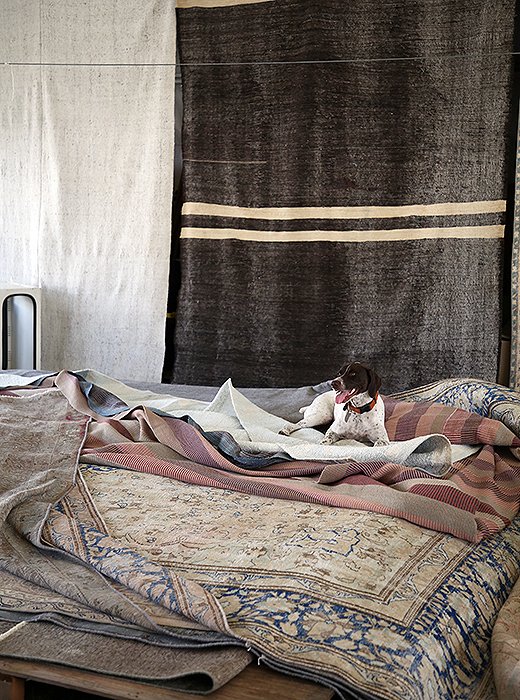 What to Eat
Shopping Brimfield means long days on your feet, so you'll need adequate nourishment to keep your energy (and spirits!) high. We recommend bringing a water bottle or two to sip on throughout the day (don't worry, there are lots of portable restrooms), along with easy snacks such as granola bars, pretzels, or a piece of fruit to keep you satiated when the hunger starts to hit. Aside from that, there are plenty of provisions at the show and in nearby towns. 
For lunch: If you're going to be shopping all day, plan to eat lunch on the grounds of the show. Between the parking and the traffic, it's too much of a hassle to leave and then come back. Plus, the food at Brimfield is more than adequate. Dozens of vendors set up shop to sell food of all kinds, from classic carnival fare to the One Kings Lane team's favorite: the pilgrim sandwich, which is sliced turkey, cranberry sauce, and Thanksgiving-style dressing between slices of bread. For an afternoon pick-me-up, we love a frozen lemonade from New England standby Del's or an apple-cider doughnut from Faddy's.
For dinner: You'll likely be exhausted once dinnertime comes around, but if you're in the mood for a sit-down meal, there are plenty of charming restaurants in Brimfield and its surrounding towns. In Sturbridge, the Historic Tap Room at the Publick House Inn and The Duck serve up delicious American and New England fare, while B.T.'s Smokehouse really hits the spot if you're in the mood for barbecue.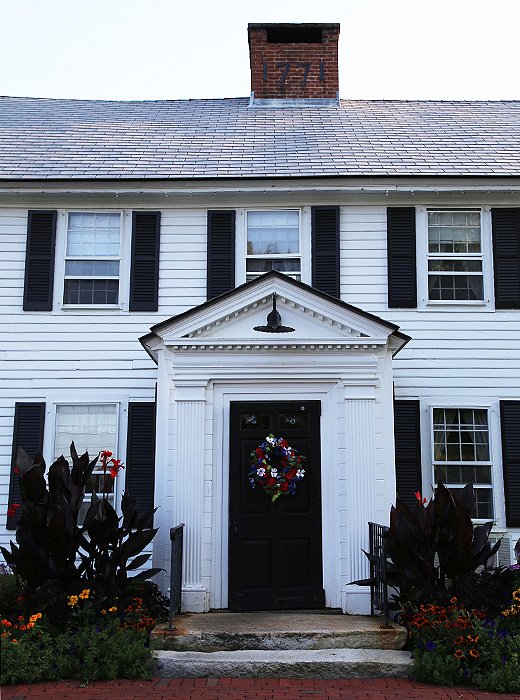 Where to Stay
Because the town itself is so small, Brimfield doesn't have a ton of hotel options, so aim to stay in the surrounding area. We recommend reserving a room as early as you can—hotels tend to book up pretty quickly when the show is in town. Expect to find a mix of chain hotels, small bed-and-breakfasts, and local inns. On our latest trip, the One Kings Lane team stayed at the Publick House Historic Inn and Country Lodge—a charming spot filled with gorgeous antiques and plenty of New England character (and with heavenly complimentary pastries for breakfast!).