You needn't be a bibliophile to long for a library in your home—a space where you can retreat to read, or listen to music, or daydream, or simply enjoy your own company and, maybe, that of the select few you invite to join you.
Luckily even if your home lacks a dedicated room to serve as a library, you can carve out a space that serves a similar function. A rarely used guest room or formal dining room can double as a library; so can a landing at the top of the stairs, an empty corner of your living room, a portion of your bedroom, a walk-in closet… Here's what you need to create a space of your own.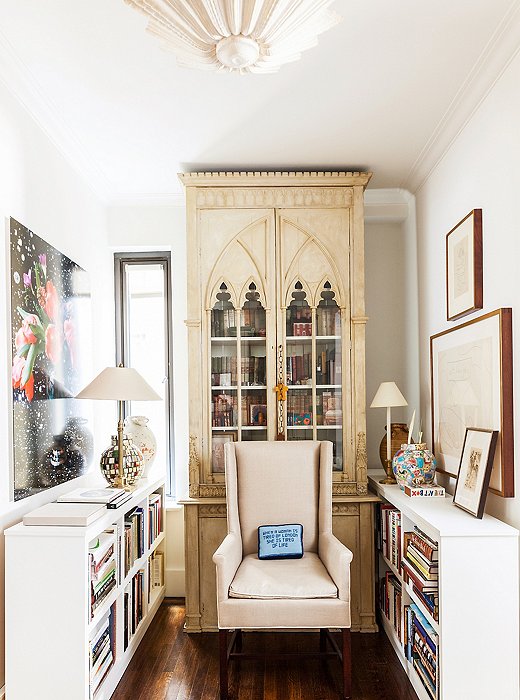 Take a Seat
Your choice of seating depends largely, of course, on how much space you have. But also consider your relaxing style: Do you literally curl up with a good book? Or do you sprawl out? Or perhaps you'd rather lounge on a stack of pillows on the floor? If your seating isn't comfortable, you're not going to frequent the space, no matter how gorgeous it looks.
Another thing to keep in mind is how you'll be using the space. A sofa or a settee is ideal if this is where you'll be reading to your little ones at night. If you intend to hold your monthly book club meetings here, you'll need additional chairs, of course. If the library is where you intend to sneak away for midday naps, maybe a daybed is your best bet. Tight on space? Consider an armchair and an accompanying ottoman; you can stretch out when alone and have a perch for company too.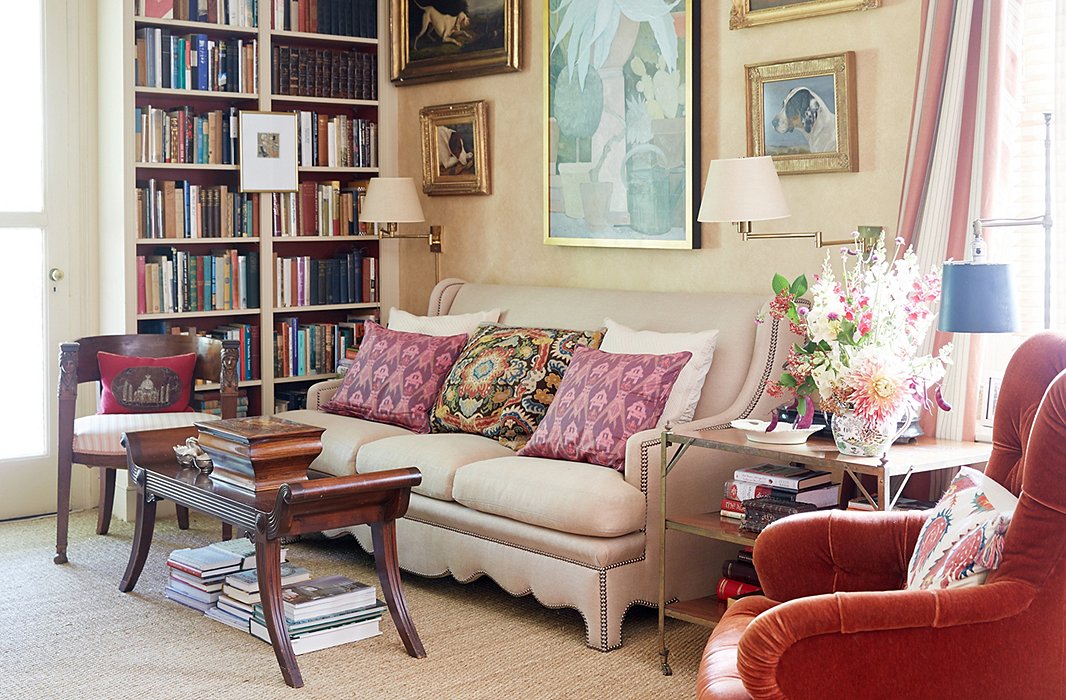 Lighten Up
Design pros have long insisted that each room should have multiple sources of light. Especially in a library, relying exclusively on an overhead light fixture simply won't do. Some sort of adjustable lighting is key. A lamp that illuminates a magazine or book perfectly could bounce major glare off your tablet or laptop screen.
A floor or table lamp with a two- or three-way switch is one way to go. For even more versatility, consider a floor lamp with multiple adjustable arms or a variation on the classic task lamp. If floor or surface space is tight, a sconce or two with adjustable arms is ideal.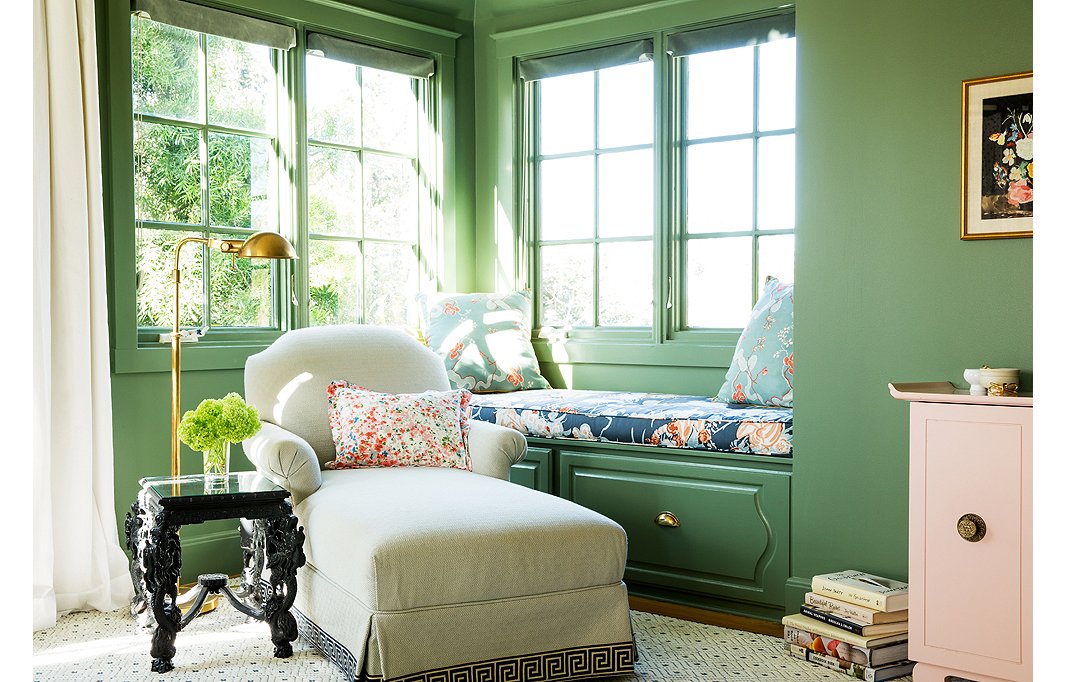 Nice-to-Have Items
A place to sit and light to read by are the essentials of a library (not counting reading material, of course!). But adding a few more elements can take the space beyond functional, transforming it into a sanctuary.
For instance, an occasional table beside your chair or sofa gives you a spot to place your beverage as you read (and of course, a table lamp isn't much good with a table). A desk is helpful if you plan to write as well as read in your library. And if your library is part of a larger room, a room screen provides some privacy and even helps muffle sound.
A freestanding backless bookcase or étagère can serve as a room divider as well as a place to stash your books and other objects. And books on shelves are a surefire way to give any space the quiet, inviting ambience of a library. (You can check out designer tips on styling your shelves here.) Has your love affair with your e-reader left you with more shelves than tangible books? Bundles of vintage tomes grouped by color instantly inject a well-read vibe into a room.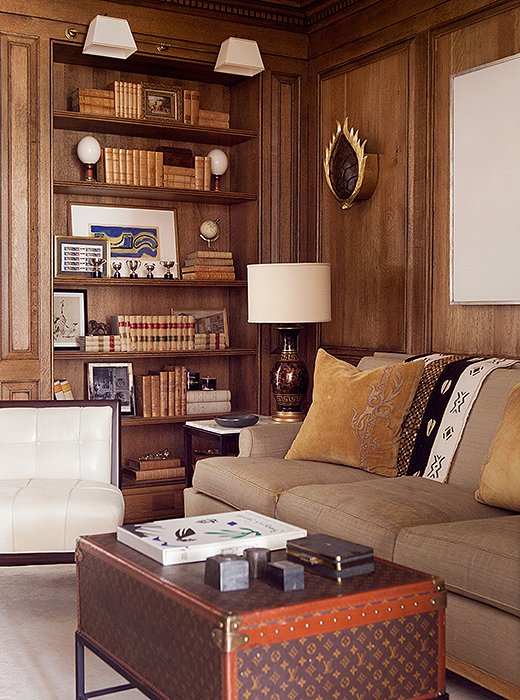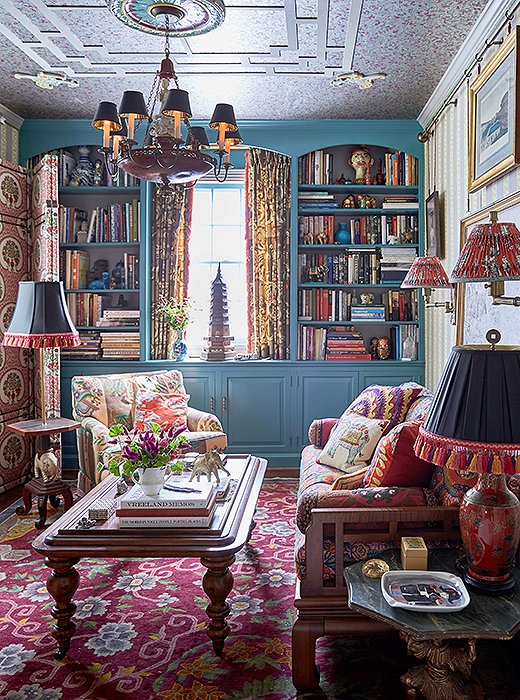 Make It Yours
Don't forget any niceties that will make your reading room a place you look forward to spending time in: a diffuser in your favorite scent, a bolster pillow for the perfect back support, a sumptuous alpaca throw for chilly evenings…
While the archetypal library is paneled in dark wood and lined with imposing tomes, yours doesn't have to be. Perhaps more than any other space in your home, this is where you can cater to you.