One of life's greatest pleasures is sleeping in a cozy bed, resting atop a plush mattress and enveloped by piles of pillows and irresistibly soft sheets. That's why we're making the case for giving linen bedding a try. Comfortable, practical, and beyond gorgeous, it will transform your bedroom into a blissful retreat—and help you get a restful night of beauty sleep. Read on to discover why we love the fabric so much, and get ready to become a linen-bedding convert.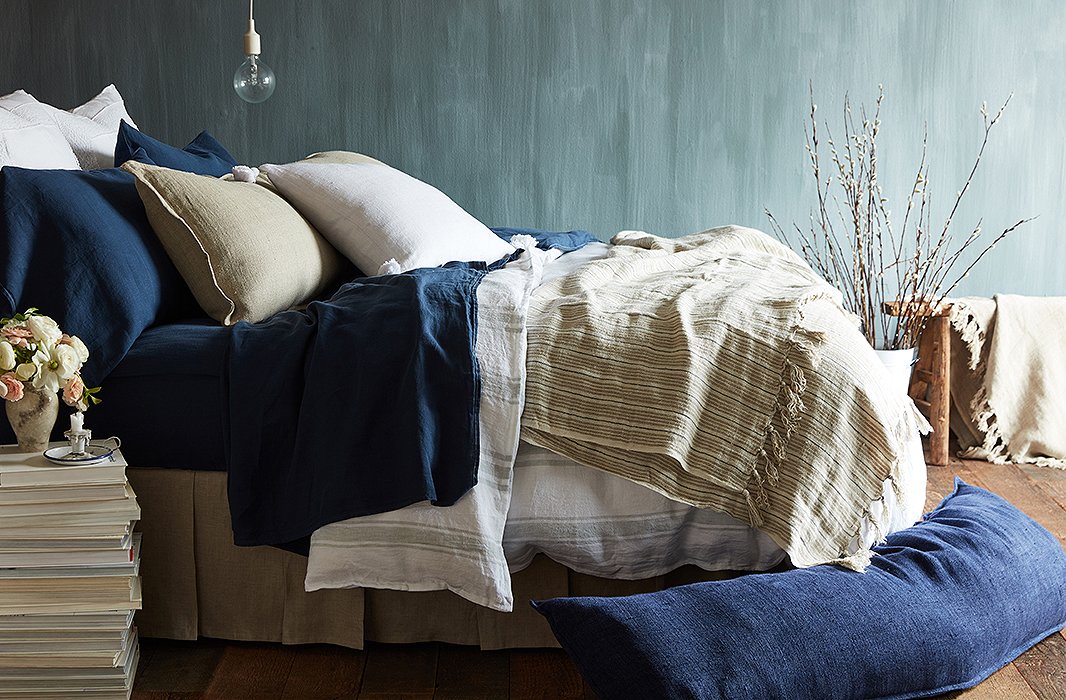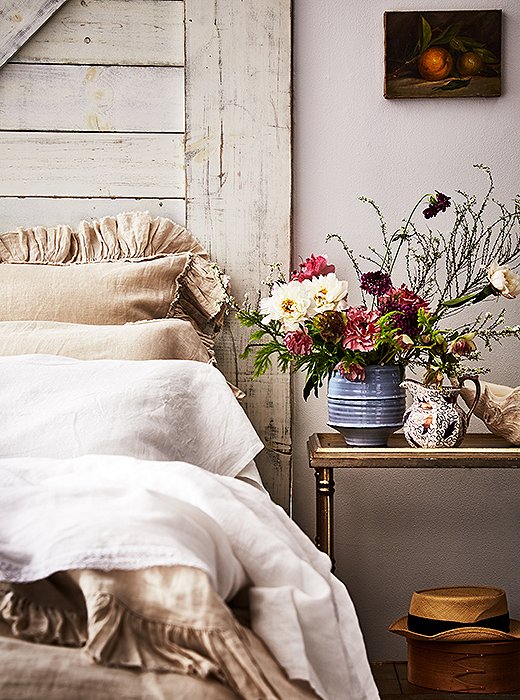 Why We Love Linen
It's fit for all seasons. Experts tout linen's "high air permeability." In layman's terms, that means the fabric keeps you comfortably cool in summer and wonderfully warm in winter (perfect if you and your partner sleep at different body temperatures). It's also highly absorbent and sweat-wicking—good news if you tend to perspire at night.
It's low-maintenance. Contrary to popular belief, linen is a snap to care for: Simply machine-wash and tumble-dry. Strong detergents tend to weaken the fibers, so stick with something on the mild side to keep your linens looking fresh. Avoid bleach altogether and spot-treat stains with dish soap, water, and a gentle rag.
It's made to last. Yes, linen sheets are often pricier than their cotton counterparts, but it's well worth making the investment. Linen is twice as durable as cotton, meaning it can last for decades if properly cared for—which is especially good news considering it becomes softer with age and every wash.
It's hygienic. Made from flax, linen is naturally bacteria-resistant and hypoallergenic, which is why it's often recommended for people with sensitive or troubled skin. It's also lint-free and even said to repel dirt.
It's perfect for layering. Thanks to its airy, almost cloudlike appearance, linen lends itself well to lots of layering—think an armful of pillows piled onto a bed, or a patterned throw on top of a solid-color duvet.
It's laid-back—but utterly luxurious. We can't get enough of the rich texture and artfully rumpled appearance of linen, which gives it an alluring lived-in quality that feels elevated yet utterly attainable.