A quick scroll through a few of our favorite designer homes leaves no doubt as to the Louis chair's enduring appeal. But trying to distinguish one type from another can send you spiraling down a Wikipedia rabbit hole.
That's why we created this go-to guide: Breaking down the key features of each successive Louis style, it's an easy reference whether you're shopping for a new chair or simply curious about a piece you spot in the wild. While the nuances can be subtle (and since tastes have always evolved organically, many chairs feature elements of multiple styles), once you get the basics, you'll be able to distinguish your XVs from your XVIs with ease.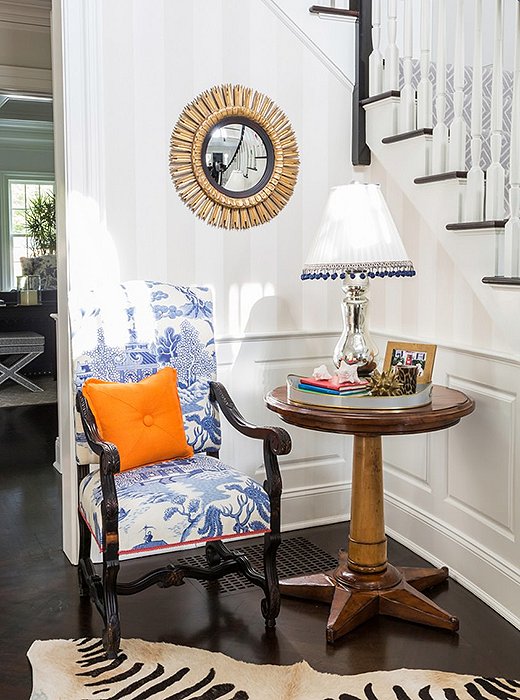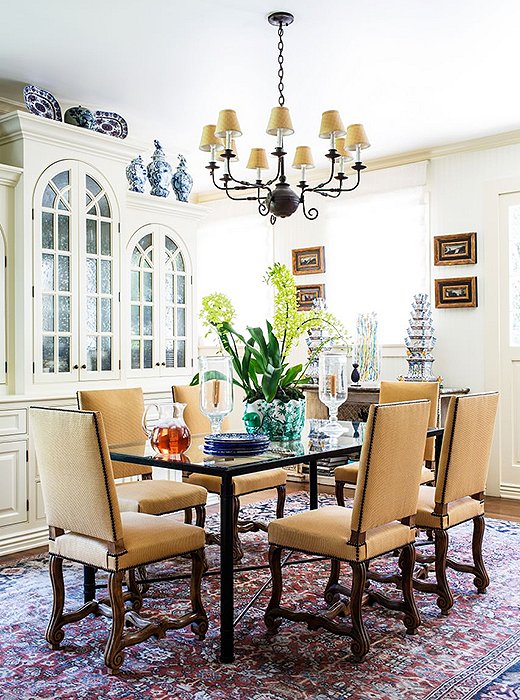 Louis XIV: The Royal Treatment
There's a reason Louis XIV was known as the Sun King. The mastermind behind the gilded glory of Versailles, Louis XIV (whose long reign lasted from 1643 to 1715) felt that his surroundings should mirror the divine power of the monarchy itself. Artists and craftsmen followed suit, resulting in furnishings that were highly ornate, often gilded, and decidedly dramatic.
To spot a Louis XIV chair, look for:
Drama: Silhouettes are grand and thronelike, with high backs (often fully upholstered).
Heft: Legs feature H- or X-shape stretchers, resulting in a heavier look.
Rigidity: Armrests extend to the front edge of the seat, and seat backs are straight and upright.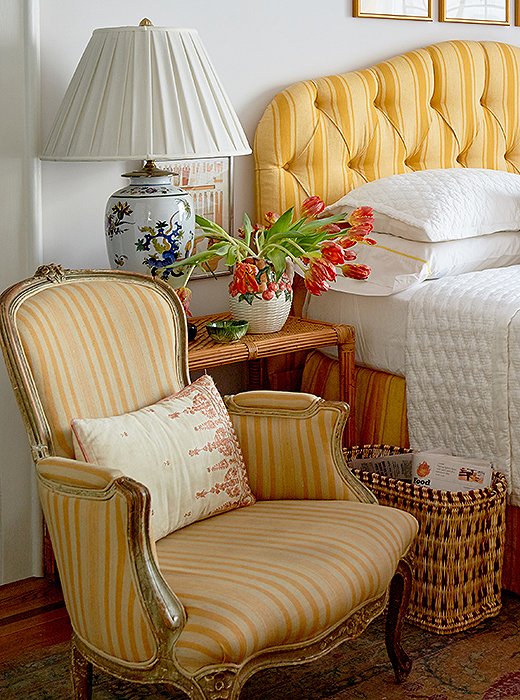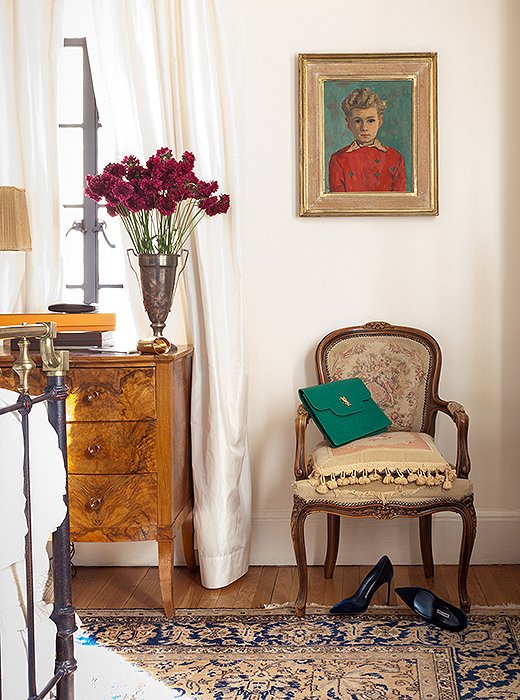 Louis XV: Comfortable Curves
Louis XV's reign, from 1715 to 1774, aligned with the Rococo period in European art and design, characterized by a love of organic motifs and intricate ornamentation. Chair styles loosened up accordingly, with an increase in curvilinear shapes and a new emphasis on comfort. It's easy to picture one of these elegant pieces in the lavish rooms of Louis XV's mistress Madame de Pompadour.
To spot a Louis XV chair, look for…
Sensuality: Seat backs are often rounded and feature curved wood frames, typically with carved decorations. Chair legs, set at an angle, are often cabriole, or S-shape.
Romance: Wooden chair frames often feature a gilded finish.
Comfort factor: Seat backs are angled for increased comfort. Armrests shorten in length, ending before the edge of the seat, to better accommodate the era's full-skirted fashions.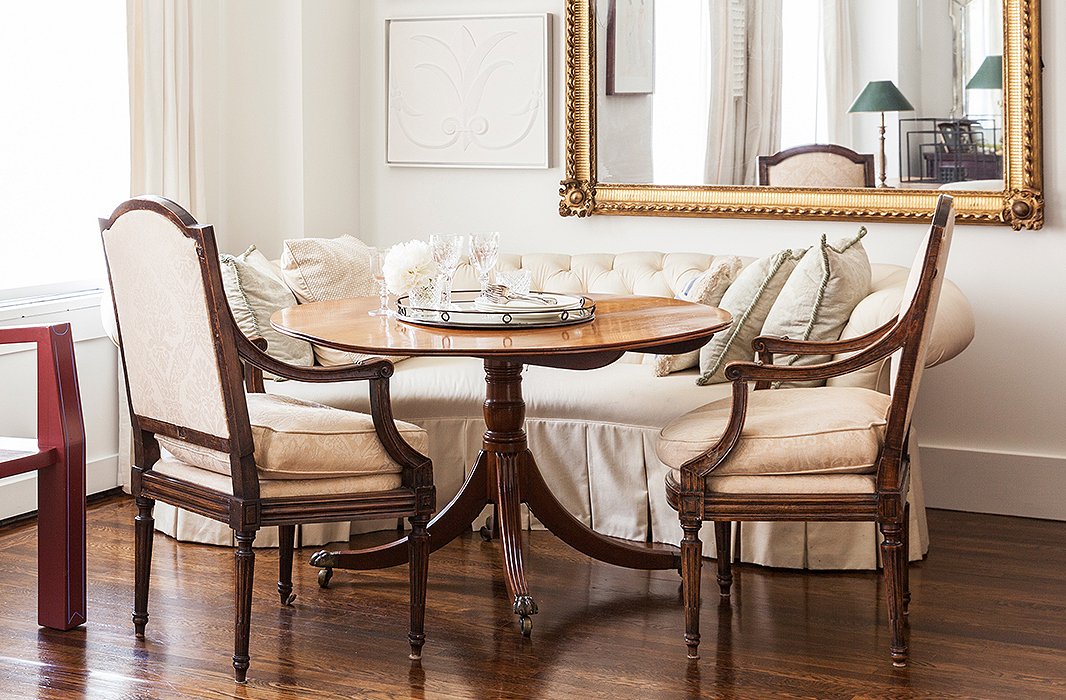 Louis XVI: Clean and Classic
A reaction to the over-the-top ornamentation of the Louis XV era, design under Louis XVI (in power from 1774 to 1791, the start of the French Revolution) favored a clean and crisp aesthetic inspired by antiquity. Dubbed the goût grec, or "Greek taste," this neoclassical style dictated decorative restraint and an emphasis on clear architectural forms.
To spot a Louis XVI chair, look for…
Restraint: Think clean lines, geometric shapes, and straight, columnlike legs. Chairs may feature round, rectangular, or shield-shape upholstered backs.
Classicism: Decorative carvings reflect classical motifs, including scrolls, fluting, and ribbon-twist details.
Clarity: Armrests once again meet the front edge of the seat, often ending in a graceful scroll.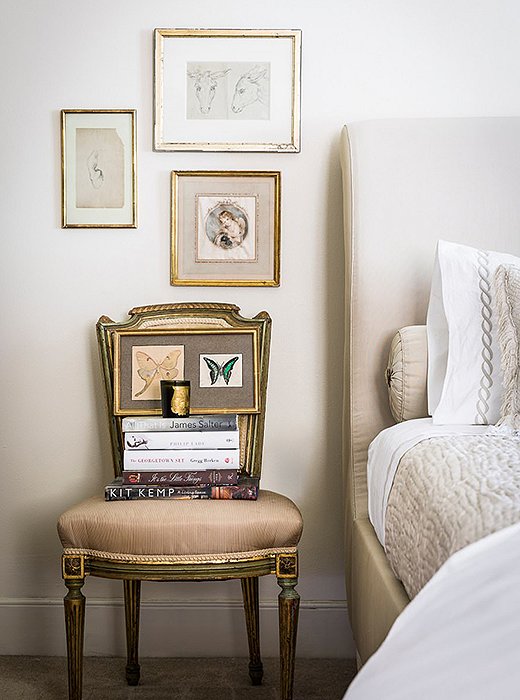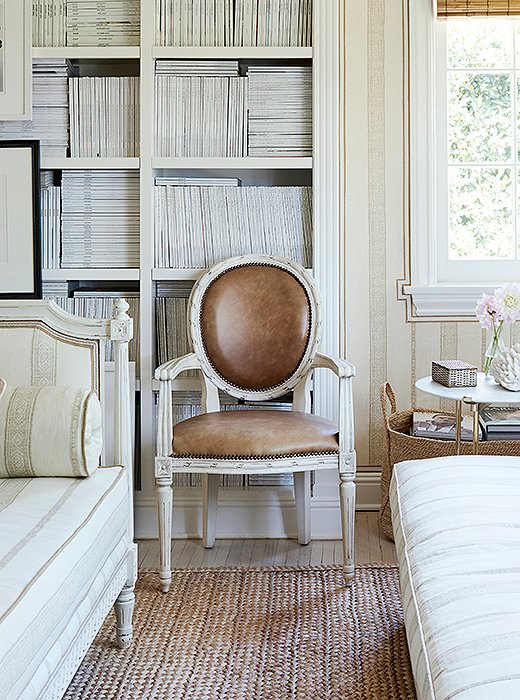 How the Style Endures—and Evolves
Designers continue to look to all three Louis chair types for inspiration, incorporating antique pieces into contemporary spaces and putting fresh spins on new Louis-style pieces. For our own exclusive furniture collection, we reimagined a Louis XV armchair and a Louis XVI accent chair with painted finishes and unexpected upholstery, including glamorous leopard prints, colorful leathers, and lively florals.