We're captivated by the intricate patterns and gorgeous natural textures of Mela Artisans' tableware and decor. And since learning the story behind these handcrafted designs, we love them even more. Founded by a father-daughter duo and staffed by a dedicated team in the U.S. and India, Mela Artisans blends traditional techniques with a contemporary aesthetic to help preserve age-old Indian crafts and empower artisan communities. Read more about the brand's social impact below, then shop its gorgeous wares.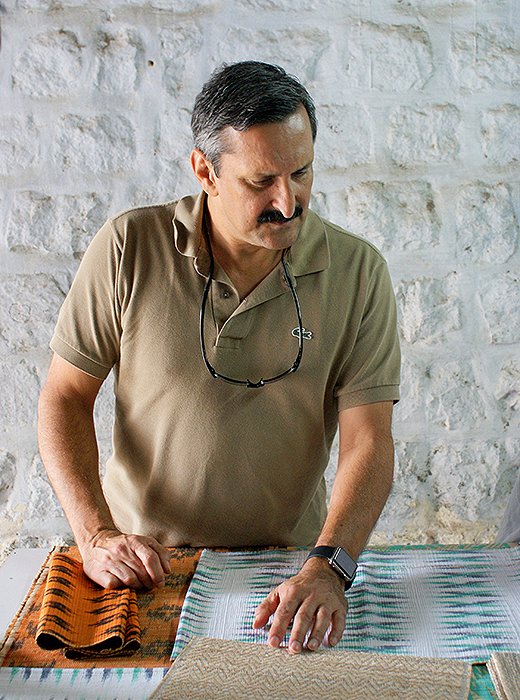 The Impact
Mela Artisans co-founders Navroze S. Mehta and daughter Sonali Mehta Rao have long shared a passion for traditional Indian art forms. After spending several summers interning with social organizations in India, Sonali was struck by the crisis that artisans faced when confronted by modern manufacturing. Together Sonali and Navroze founded Mela Artisans to help preserve India's time-honored craft traditions, giving artisans a global market for their goods and fostering communities in the process.
Today Mela Artisans partners with more than 50 artisan groups across India, including many in one of India's poorest states, Uttar Pradesh. The brand provides full-time work to more than 1,000 new artisans every year as well as business counseling, financial workshops, and skills training.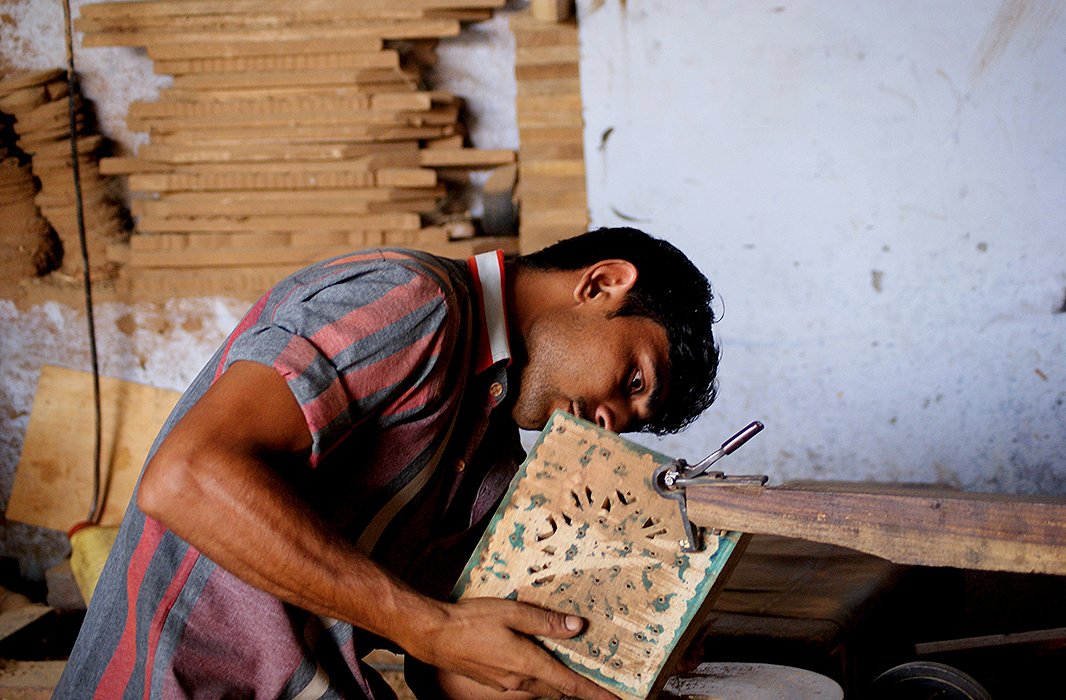 The Materials and Techniques
Mela Artisans' partners employ time-honored processes to craft one-of-a-kind designs, working with reclaimed and local materials including bone, marble, and wood. Below, we highlight a few of these materials and techniques.
Horn and Bone
In the northern Indian city of Sambhal, communities of artisans working with upcycled bone and horn using knowledge passed down through generations. These mediums require a great deal of skill and precision; from shaping to dyeing to setting, it can take weeks to complete a single bone-inlay accent piece.
Stone
In Agra, the historic seat of the Mughal Empire, stone carving and inlay techniques have been popular since the 16th century, and Mela Artisans works with groups carrying on these regional traditions. Marble sourced for the Noor collection comes from the same quarry as the stone used to build the Taj Mahal.
Brass
Metal craftsmanship in India dates to at least 3000 BC, and many traditional metalworking processes are still in practice today. Mela Artisans' Monroe collection, for instance, is created through sand-casting, in which artisans combine sand with clay and water to create molds for the molten brass.