While we think no outdoor space is complete without a comfortable chair or poppy umbrella, our flowering friends also play a huge part in making our favorite outdoor spaces so inviting. We've compiled a list of gardening tips and tricks to help master gardeners and first-time plant parents alike. Read on for your seasonal education in all things jardin.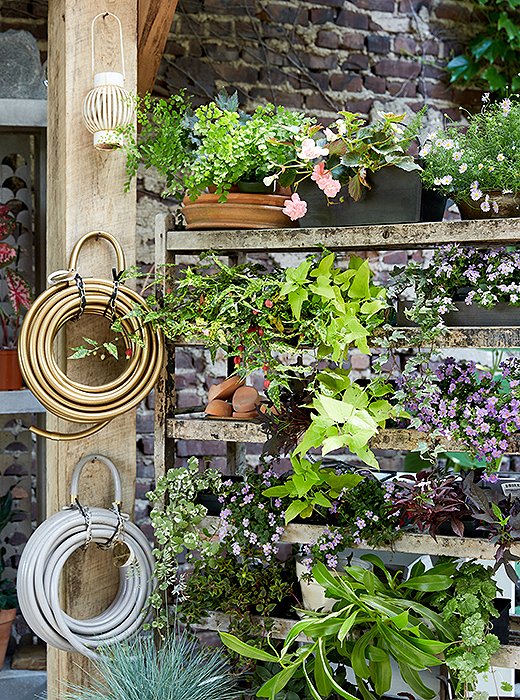 Seeds of Style
Gardens the world over speak the common language of horticulture, albeit in somewhat different dialects. Below are a few of the most popular dialects, or garden styles, here in the U.S.
French gardens are the best example of immaculate landscape architecture. No garden is more engineered than a formal French garden. The hallmark of these spaces are their parterres, garden areas made of plant beds connected by paths. French gardens also commonly include statuary and water features. Hedges and immaculately pruned topiaries are popular additions, while lavender is a favorite flowering plant.   
English gardens are the less formal cousin of the French garden. They gained popularity for their defiant, bordering-on-unkempt nature.With blossoming roses and heady bushes, an English garden evokes a sense of whimsy. If the French gardens are an example of man's control over nature, then the English gardens exemplify man's willingness to work with nature. Hallmark flowers of the English garden include climbing roses, hollyhocks, geraniums, primroses, lavender, and wisteria.
Japanese gardens are minimalist by design. Lush tsukiyama gardens feature artificial hills and bodies of water; hira-niwa ("level ground") gardens compensate for their flat terrain with plants of multiple heights and depths. Irises, azaleas, and evergreen trees are the common plants in these types of gardens. Karesansui gardens—often called zen gardens here in the West—are dominated by stones, gravel, or sand. 
Kitchen gardens are less about flowers and more about food. (This doesn't mean they can't be beautiful, though!) They tend to be hyper-individualized; what grows in them depends on what the gardener or the chef wants to use. Common plants include aromatic herbs such as rosemary and mint and vegetables such as tomatoes, peppers, and carrots.
Get in the Zone
There are a few rules in gardening, but none of them more important or helpful than the rules of nature. Climate and soil composition dictate what sort of plants can be grown where. The United States Department of Agriculture has a handy map that can help you understand your own climate a little better. Known as the USDA Hardiness Zone Chart, this map divides the country into 13 regions, with most of the lower 48 states falling into zones 2 through 10. Plants bought from a nursery will often have labels saying where they best live. For example, a zone 2 plant might have trouble surviving in zone 9. Always check the label before buying. Luckily, most commercially sold plants have a breadth of zones where they can survive.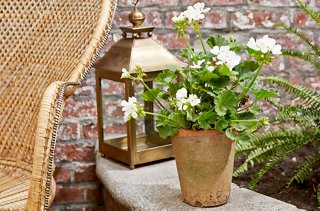 Urban Oasis
The secret to apartment gardening is finding the right mixture of sunlight and humidity. Every apartment will differ on these two key points, so do your research to see what kind of light and moisture your plant likes most. The majority of issues you will face with houseplants come from either over- or underwatering your new friend. You can solve that by investing in tools such as a plant mister or a humidifier. If the pot you're using has no hole at the bottom, place gravel or small rocks to keep roots out of the water. You should repot your plant if leaves are falling off or roots are popping up through the soil.
If you don't get a ton of direct sunlight, plants such as the pothos or the snake plant are a great choice. Other low-light favorites include Chinese evergreens, peace lilies, and clivias. If you're lucky enough to have a sun-filled apartment, then the plant nursery is your oyster. Jade succulents flourish in a full day of direct sunlight, as do marigolds. Other light-loving plants include Christmas cacti, orchids, amaryllises, and hibiscuses.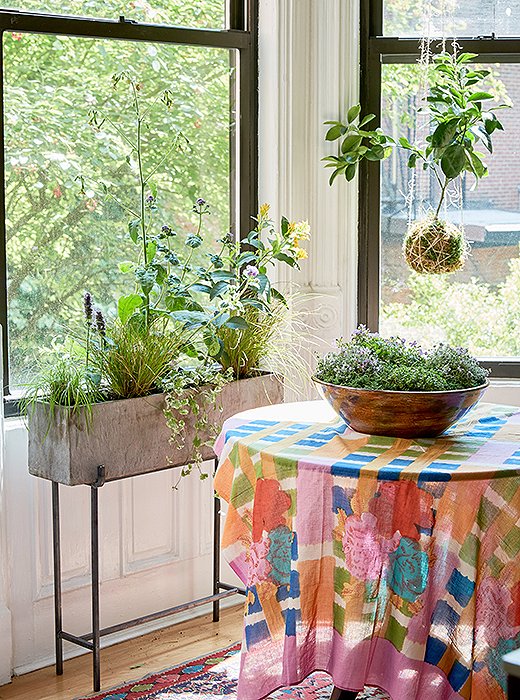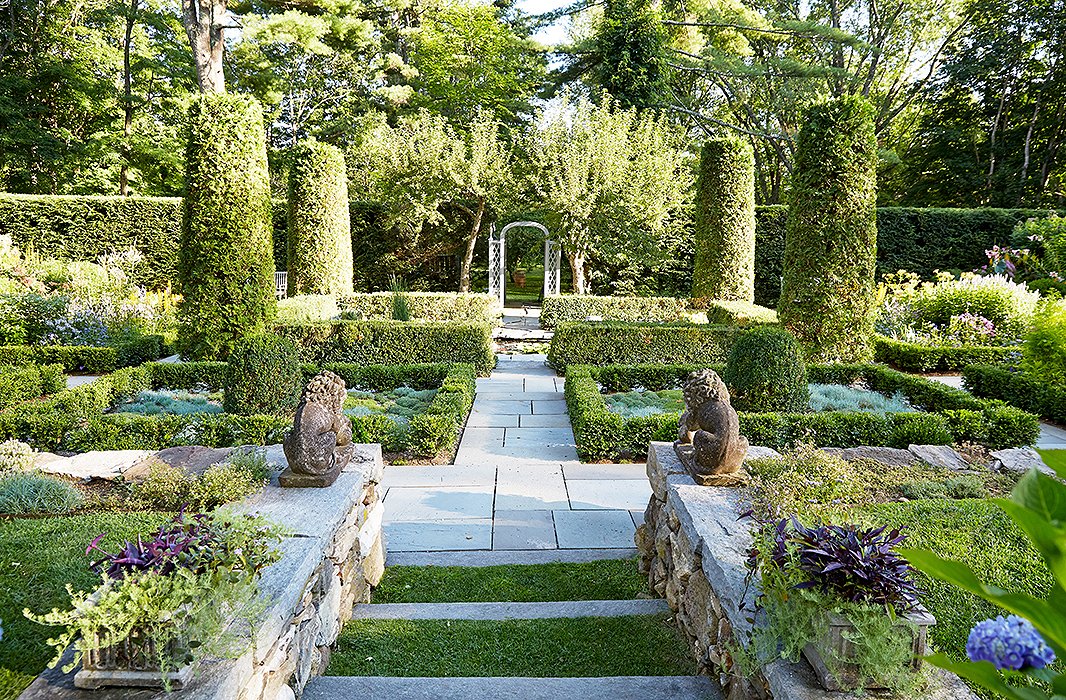 Grand Gardens
The first and most important step in creating your garden is deciding which type of garden you want to have. "Establish areas for each use before you start thinking about plants," says Lauren Dunec Hoang, a garden designer who frequently writes about gardening trends for magazines including Better Homes & Gardens. After you decide what sort of garden you want, consider plants. Beyond looking up your USDA Plant Hardiness Zone, "check out a couple of books from the library," Lauren says. "Speak to a local landscape designer or someone at your local nursery." You can also take walks in nature to see what sort of flora thrives locally.
If you want to do good by the planet, consider climate-sensitive gardening. "Think of your garden as a small part of a much larger environment. The decisions we make, including which plants and material to include and how we nurture the soil, all contribute to the garden's overall environmental footprint," Lauren says. She suggests choosing plants that are native and don't require constant irrigation for them to flourish. "Approaching garden design this way is really a win-win. Gardens that are designed with a sensitivity for natural landscape often have a stronger sense of place." You can also green your garden by avoiding harmful chemicals in fertilizers, trying your hand at companion planting, and being vigilant against pests.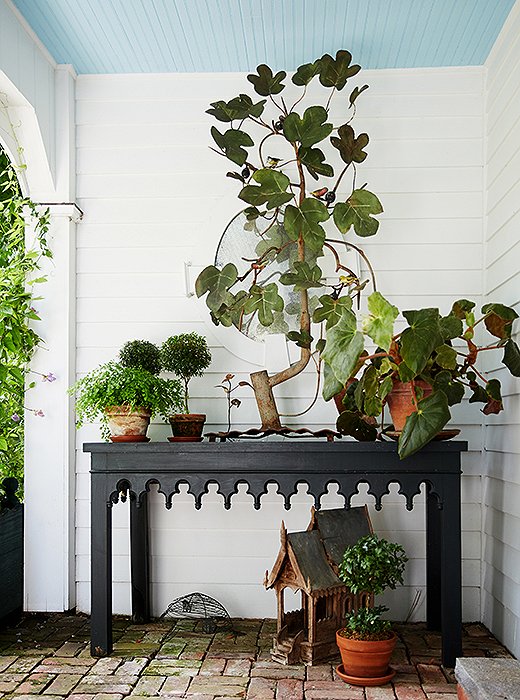 Plant Picture
The style and climate of your garden will determine the types of plants you can choose from. You'll also want to consider whether you want perennials or annuals. As their name suggests, perennials come back year after year. They will flower during spring and summer, and seemingly die by winter, only to bounce back in spring again. Some perennials live longer than others, but the majority live for more than two years. Popular perennial plants include daffodils, lavenders, peonies, black-eyed Susans, and foxgloves.
Annuals, on the other hand, last only for the season. They are often less expensive than perennials and better for container gardening, add lively color to your planters and hanging baskets. Though they flourish only during one season, annuals bloom for much longer than perennials. You might enjoy the flowering daffodils for a few weeks, but the geranium is in flower all season. The most popular annual flowers include Angelonias, portulacas, cosmos, geraniums, and pansies. 
Once you've gathered your plants, it's time to arrange your garden. The perfect flower bed focuses on varying levels. The most beautiful and fun beds are made up of shrubs, flowers, and some ground cover plants.
"Include evergreen plants for year-round structure, small-scale trees, and flowering shrubs for height in the back and midsection of a border, and then add layers of perennials and ground covers to fill in the foreground," Lauren suggests. "Unless you have a single specimen plant you'd like to show off, always plant in groups of three or five." Then again, "swaths of massed plants can also have a lovely effect, such as a sweep of meadowlike grasses or a mass of ferns beneath trees." 
Beyond the Plants
You'll likely want to accessorize your garden with seating, statuary, and other accoutrements. Not only does this give your garden flair, but it also makes the garden a place you can bring guests and will want to spend time in. We've included our favorite garden must-haves below.
Planters are a hobby gardener's best friend. They are the perfect place to put your boxwoods, topiaries, and fun annuals. Some planters, like our Kit Chippendale, come with slats in them for easy drainage. Others, such as our exclusive Frances, do not. For the latter, you might want to plant your flora in a plain pot with drainage and then place that pot into the more attractive planter, or you can try lining the bottom of the planter with pebbles. Shop all planters →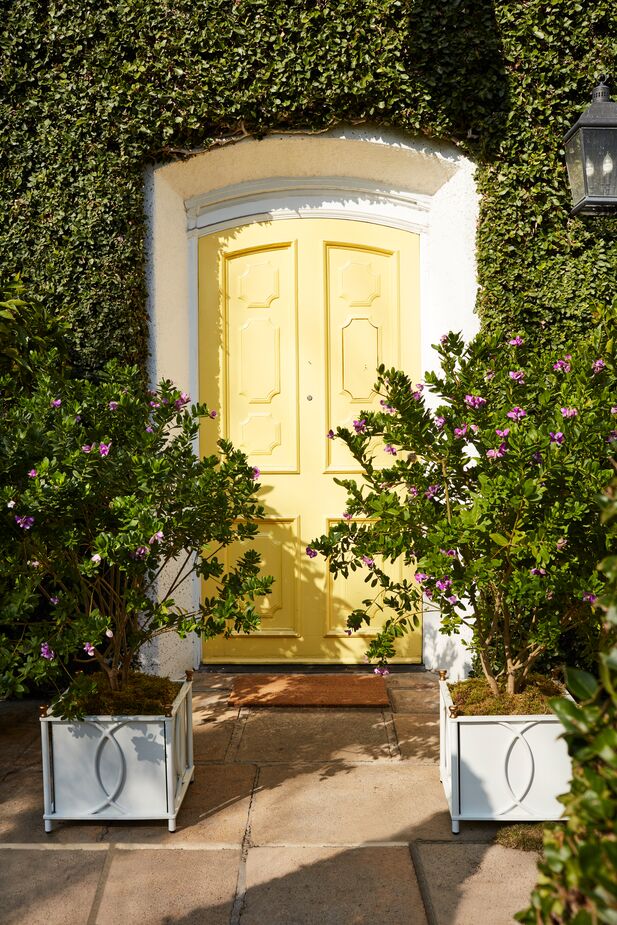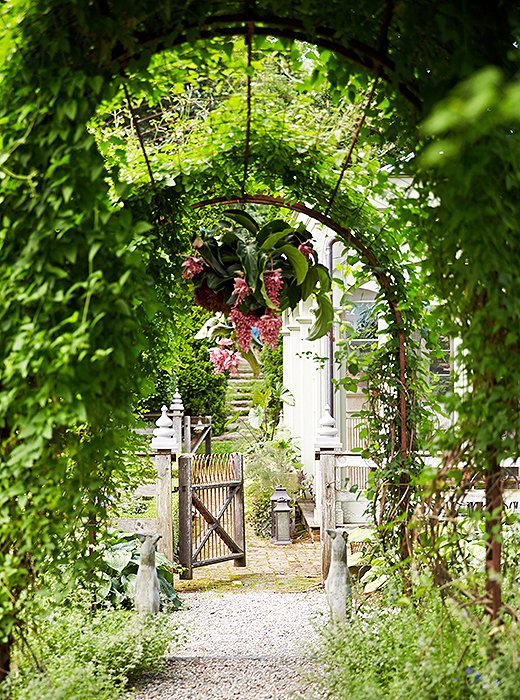 Statuary can really set your garden apart and transform its ambience. A classic lion statue, for instance, would reinforce the formality of a grand French garden, while a whimsical pig adds charm to its surroundings. Shop all statuary →
Garden stools were introduced to the world by way of classical Chinese gardens. In the centuries since, they've gained popularity for being a great transitional piece between indoors and out. They're the perfect place to sit between pruning sessions. Shop all garden stools →
Outdoor furniture is a must for any gardener who loves to entertain. Whether you're planning your next alfresco aperitivo or sitting down to a meal with family, the furniture that surrounds your flowering garden should complement and not distract. Shop all outdoor furniture →
---