Upholstery with contrast piping. Lamps with tasseled pull chains. Ceramic garden stools with hand-painted motifs. These are the sort of details you expect from custom furnishings. But you will also find them in our new—and affordably priced—One Kings Lane Open House collection.
Designed in-house, the new brand offers our signature elegance-meets-exuberance to those who love the style but seek a more accessible price point. It also allows for some near-instant gratification: While made-to-order pieces can take weeks to craft, One Kings Lane Open House is in stock and ready to ship.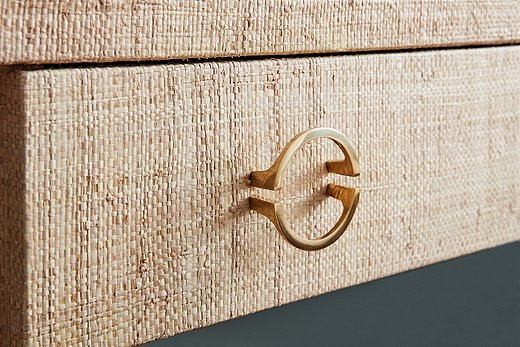 The design team made sure that quality, durability, and allure were emphasized at least as much as affordability. "Influences stemmed from classic silhouettes and timeless yet interesting print and pattern mixes," says One Kings Lane president Debbie Propst. "Great attention was paid to materials and to details."
The Abilene coffee table, console, side table, and mirror, for instance, are wrapped in raffia, giving the simple silhouettes an unexpected texture. Brass hardware adds a flash of metallic gleam.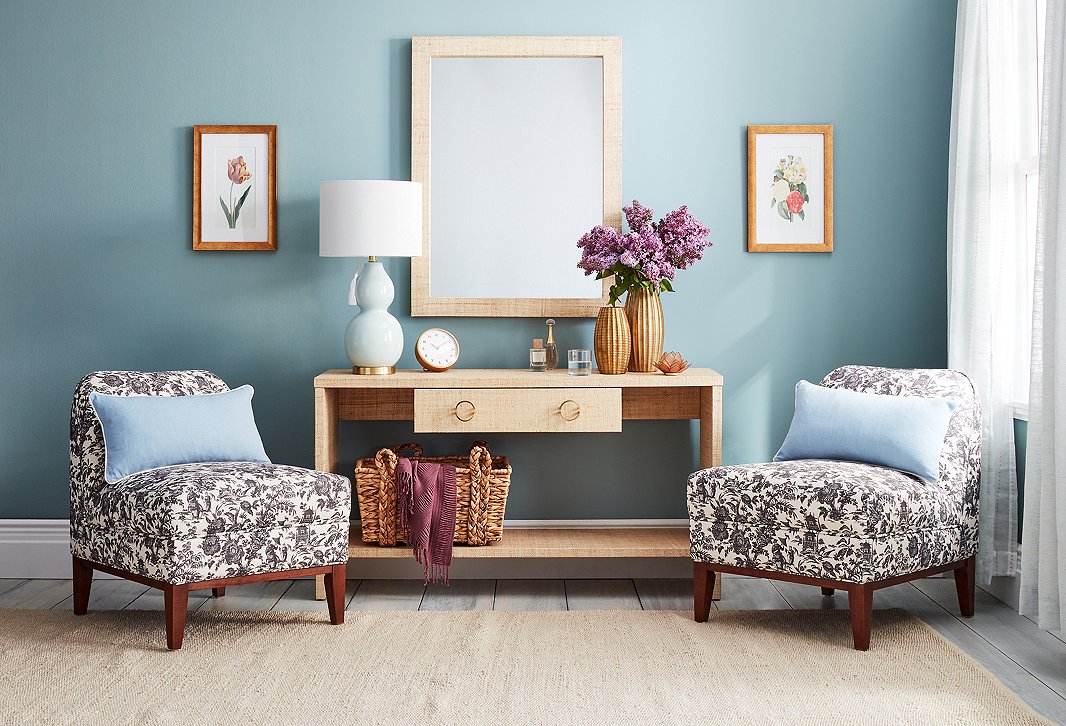 Debbie's favorites include the Eleanor slipper chair, available in three upholstery options: ivory with pale blue piping, a red-and-blue floral with a decided chinoiserie influence, and a toile whose color combo of gray and white gives the classic pattern a contemporary lift. "This is the most perfect slipper chair," Debbie enthuses. "It's just the right proportion for every room, and the details make it timeless but so modern."
Another piece she loves is the Huntley console: "Functional yet stylish, it's a must-have. A bamboo-style frame is painted in a modern tortoiseshell finish with aged-gold hardware. It's Chippendale style through the lens of One Kings Lane." Like many other Open House pieces, it can work in various rooms—as a sideboard in the dining room, a sofa table in the living room, a place to stash mail and keys in the  entry.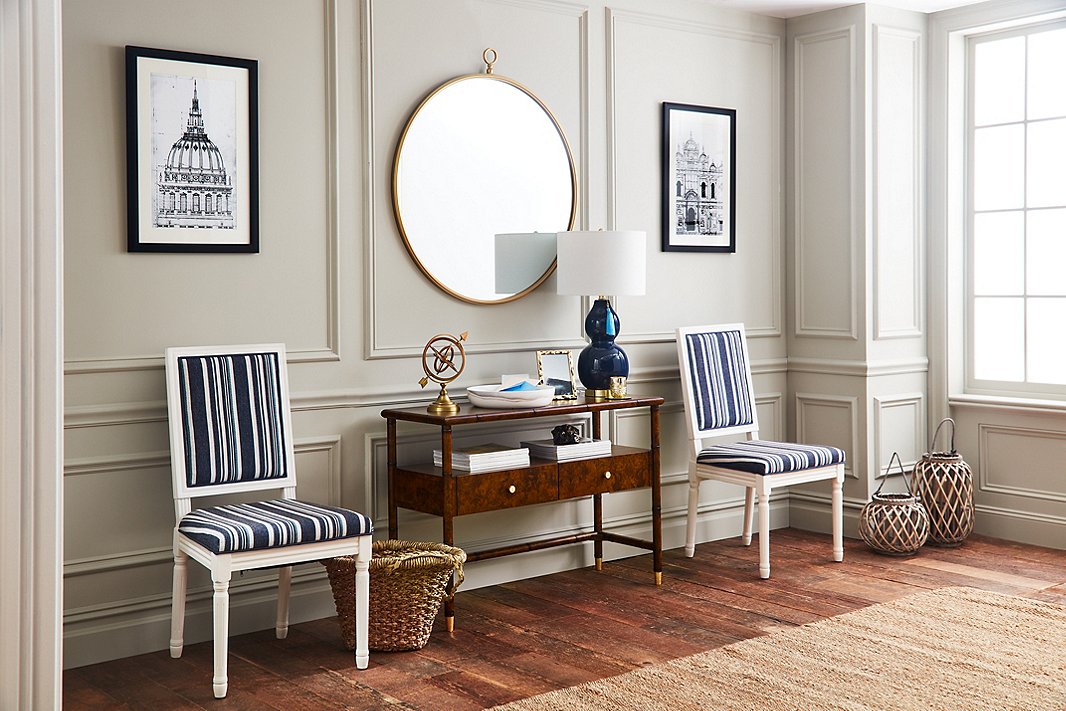 Although there are multiple collections within Open House, they've been designed to mix and match. The gilded bands and the base and neck of the Halley and Corinne table lamps complement the corner brackets of the Huntley wall mirror and the square drawer pulls of the Ambrose tables; the Felicity sofas, the Eleanor camelback settees, and Valerie pillow-top ottomans are upholstered in solids and prints in blues, grays, and whites that play beautifully together, especially when accented with the solid and patterned pillows in myriad sizes and shapes.
"Open House is designed to be layered, accessible, and livable," Debbie says. Granted, we're a bit biased, but we think that once you see the assortment, you'll agree.