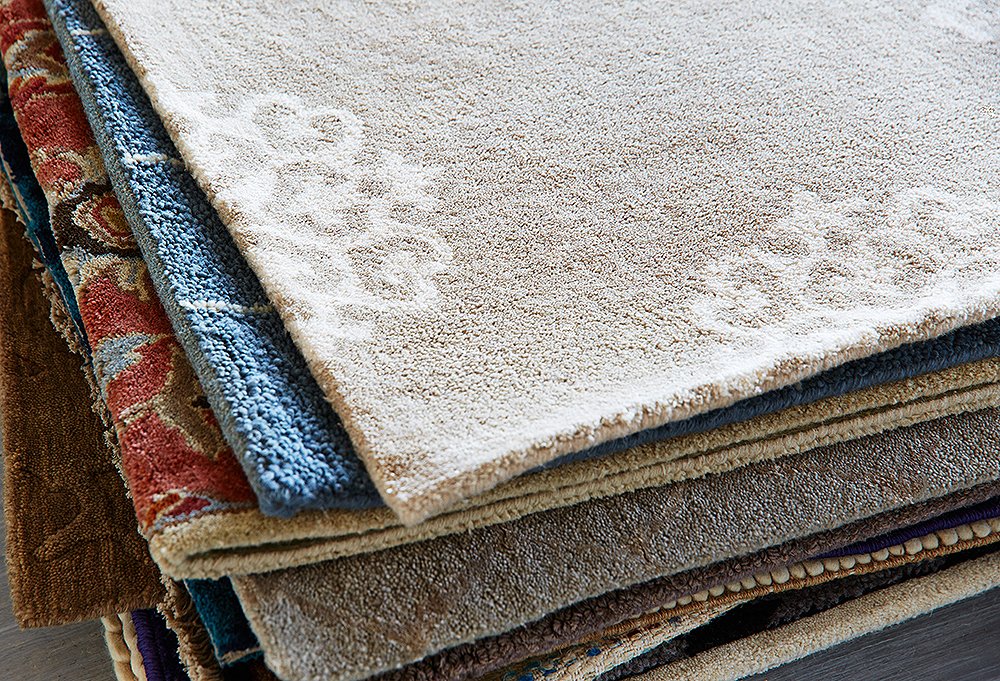 Simply put, a rug's pile refers to the density of fibers—flat (short pile) or shaggy (long). It goes in hand with pile height, which is the thickness of a rug measured from the surface of a rug to its backing. Need some clarification? Here are the five key pile pointers you need to know.
1. Note the Pile Height
Pile heights vary: less than 1/4″ (low); 1/4″ to 1/2″ (medium); 1/2″ to 3/4″ (plush); some shags get even longer.
2. Thicker Isn't Better
Thick pile does not necessarily equate to quality. Some very fine rugs are thin. That said, high-traffic areas can benefit from rugs with some density.
3. Shorter Is Stronger
Shorter pile rugs will, as a rule, last a bit longer than longer piles. They are also easier to care for, as they can be more easily vacuumed.
4. Consider Furniture
Longer-pile rugs can feel more soft and luxurious, but they're more susceptible to crushing and marking (that is, the legs of furniture will more easily leave indentations).
5. Clean with Care
Shags and other longer-pile rugs can get caught in the rotating beater bar of your vacuum cleaner. Either turn it off or use an attachment without one.
For More About Rugs, Also Check Out…
Rug Sizes: A Room-by-Room Guide
What Rug Material Is Right for Your Home?
Rug Constructions: What's the Difference?
Good to Know: A Glossary of Common Rug Styles