Some of us welcome autumn with enthusiasm. Others try to pretend its inevitable approach simply isn't happening. Regardless of whether you love fall or loathe it, now's the time to think about segueing your decor from summer breeziness toward the warmth and richness of autumn. For the summer aficionados among you, doing so might even make you happy—or at least less unhappy—to leave your favorite season behind. Below are a few simple tips to dress up your interiors for fall. (Prefer to retain a summer vibe year-round? Consider these suggestions instead.)
• Introduce pillows and throws in deeper colors or heavier fabrics. This is perhaps the easiest way to glide into autumn, and also one of the most effective. Toss a pillow or two in shades of indigo, rust, or moss atop your pastel cushions, and as the season progresses, consider replacing the paler pillows altogether. Alternatively, if you prefer a pale palette year-round, introduce white, cream, or taupe pillows or shams made of wool, leather, or velvet. While you're at it, drape a throw over the back of a chaise or the foot of a bed. There's no better signifier that cooler temperatures are on the way. 
• Bring in rugs. Those tile or wood floors that feel so refreshing underfoot in summer will seem cold and naked come fall. Along the same lines, if you covered your floors with only a natural-fiber rug throughout spring and summer, consider layering a second rug on top. Tossing a kilim, a hide, a sheepskin, or another rug of your choice atop your summery jute or sea-grass floor covering will bring autumnal texture or color (or both) to a room.
• Add plaid. If autumn had an official pattern, it would be plaid. We're not talking about the dark red-and-green tartans of Christmastime, but rather checks and plaids in paler hues or shot through with just one or two jewel tones.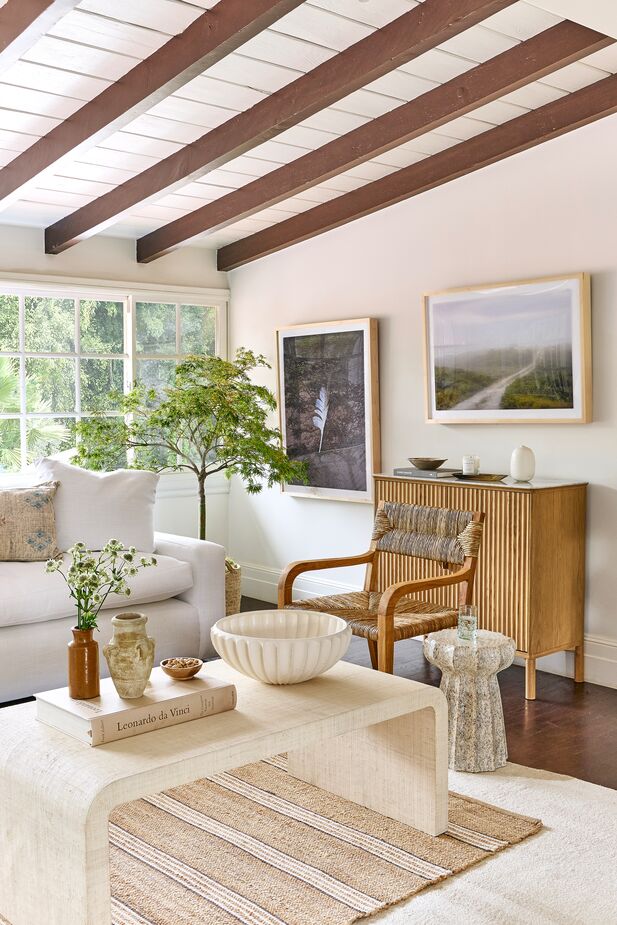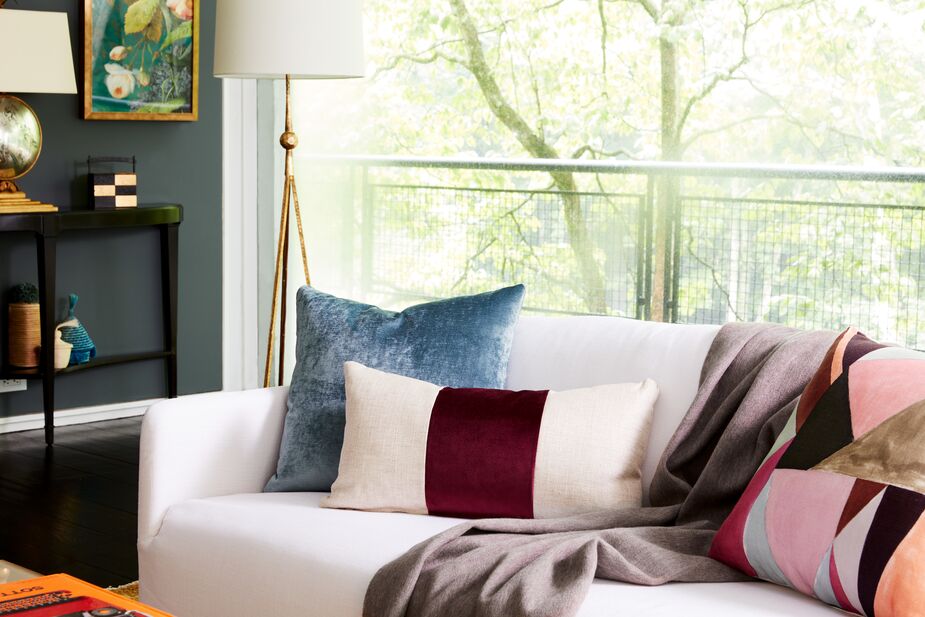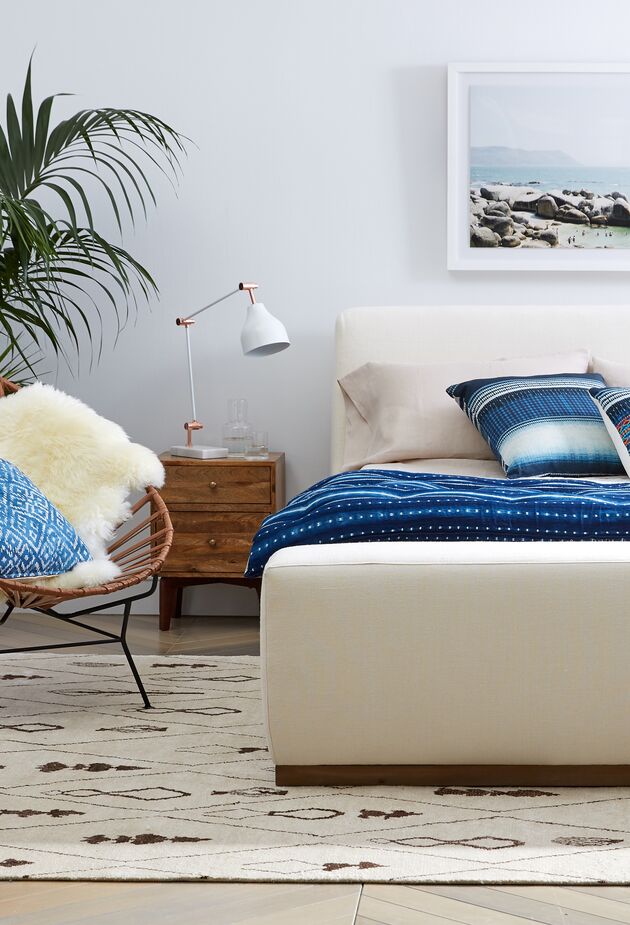 • Update your art. You don't have to forsake your prints of palm trees for snowy mountain landscapes. But consider incorporating an abstract with brown and gold tones into a gallery wall or replacing a fun-in-the-sun photo with a moodier beach scene. (You can always bring the sun-soaked tropical artwork back out should you need a midwinter lift.) And whatever the season, you can't go wrong with black-and-white photography.
• Refresh your floral arrangements. Sunflowers, goldenrods, and marigolds brighten gardens in fall, so why not have them grace your interiors as well? If you want flowers that will last all season long, go for a faux arrangement or a wreath. 
• Try a new home fragrance. A scented candle or diffuser with even tthe subtlest woody or musky notes will have you thinking—and welcoming—fall.
Five Favorite Pieces for Easing Your Home into Autumn
• Harbour Matelassé Blanket in Navy. Made of wonderfully soft cotton with a textural abstract weave, this blanket easily doubles as a throw.
• Faux Bird-of-Paradise Arrangement with Vase. Even without its fiery orange flowers, this arrangement would make a striking statement, thanks to its sculptural silhouette and height of nearly four feet.  
• Hera Vase. Antiqued brass, as in this clean-lined vessel, and copper have a burnished radiance that heralds fall while still speaking to the sunny warmth of summer.
• Kennedy Lumbar Pillow. Also available as a square, this pillow boasts a plaid rendered in soft neutral hues, perfect for summer, autumn, and just about any other season.
• Aurum Candle. Musk and woody galbanum bring depth and sophistication to this candle's jasmine notes. The handblown glass vessel—yellow gold on the exterior, rose gold inside—takes on a harvest glow when illuminated.