For every person who can't wait for autumn's crisp breezes and kaleidoscopic foliage, there's another who wants to hold onto summer for as long as possible. While we can't control time and tides, we do have some suggestions for retaining a summertime vibe in your home year-round.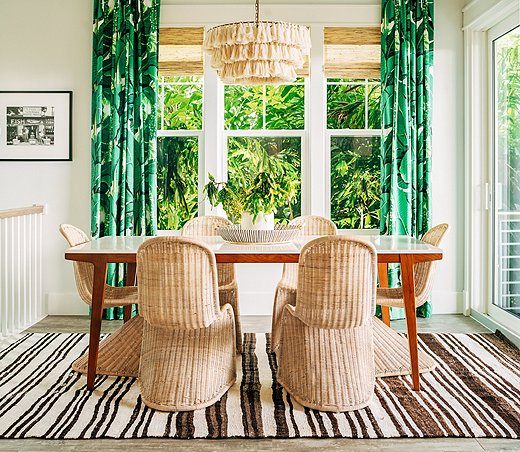 Add Wicker, Rattan, Sisal, or Jute
These richly textured materials are no longer just for porches, patios, and sunrooms. A greater emphasis on the organic in decor had led to more indoor furniture, rugs, and lighting being made from tropical-leaning elements. Rattan, for instance, is a great way to add texture and bring the outdoors in.  Two favorites are the Martha Sideboard and the Redondo Accent Chair, both of which render traditional silhouettes in unexpected materials. For a more whimsical take, consider the parasol-shape Terrace Rattan Floor Lamp or the curvaceous Michelangelo Chaise.
Natural-fiber rugs are an even easier way to bring summery woven texture home. And when the temperatures drop, you can always layer a wool, hide, or sheepskin rug atop it.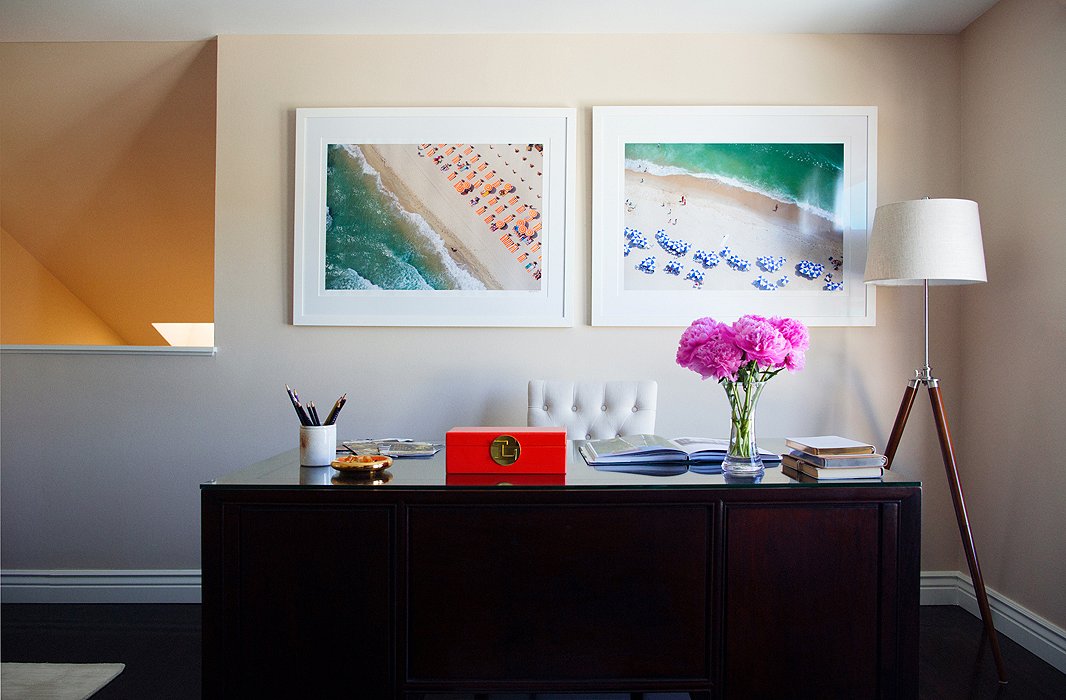 Introduce Alfresco Art
Even when the scene outside your window is gray or snowy, you can lose yourself at the beach or in a garden courtesy of photographs, paintings, or prints that depict your favorite season in all its glory. For fun-in-the-sun glamour, the photos of Slim Aarons can't be beat; T.S. Harris captures a somewhat more-wistful vibe with paint. Amy Neunsinger's photos of flora are so lush, you can almost smell the blooms. And Emma Williams manages to pair both flowers and the seaside in her charming prints.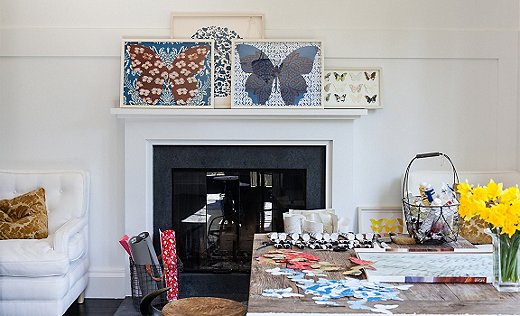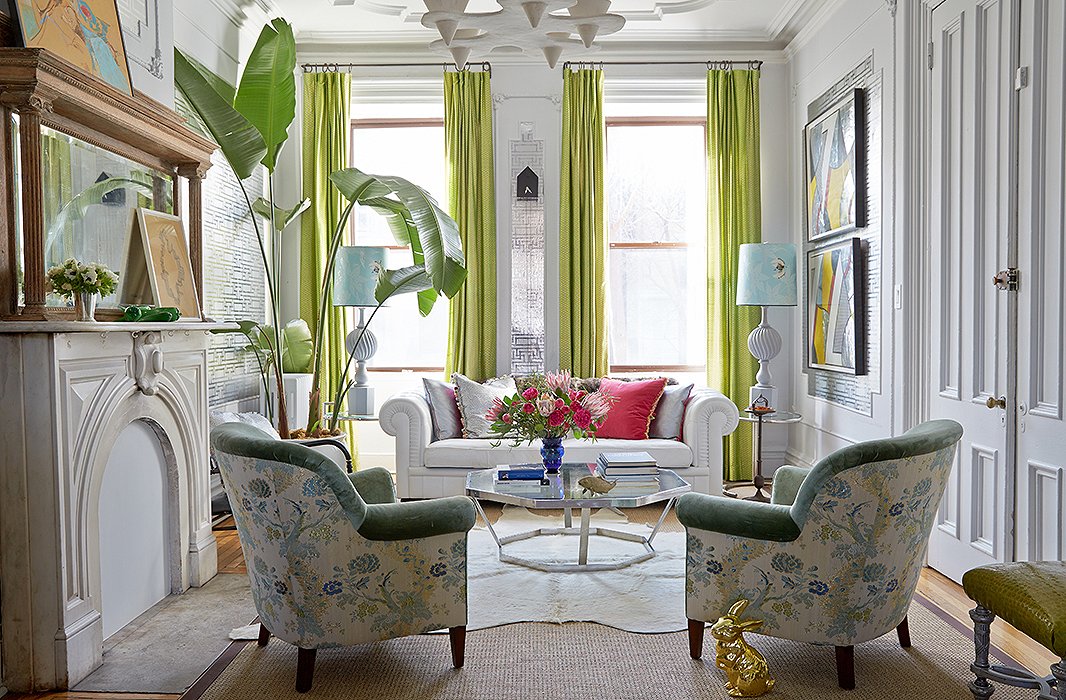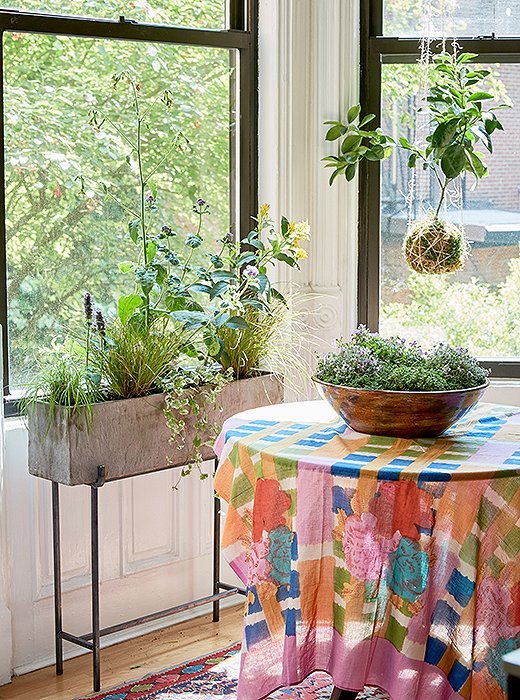 Draw on Flower Power
Beyond botanical prints and other floral artwork, upholstery with a floral motif, such as the James Accent Chair and the Prairie Floral Wingback Bed, can remind you of a vibrant garden throughout the barren months of winter. If you're afraid a bloom-strewn chair will look out of place come January, opt for jewel tones rather than pastels. Or start small, with throw pillows or bedding.
And don't forget the power of plants in a space. Those whose thumbs are anything but green can rest assured that even the most lifelike faux florals are impossible to kill.
Scented candles and diffusers are a subtle but perhaps even more powerful way to evoke summertime bliss. Beyond lush florals, consider fragrances with sandy, grassy, or salty notes to call to mind coastal breezes. Two to consider: Lafco's Sea and Dune and Sapphire from Baobab Collection.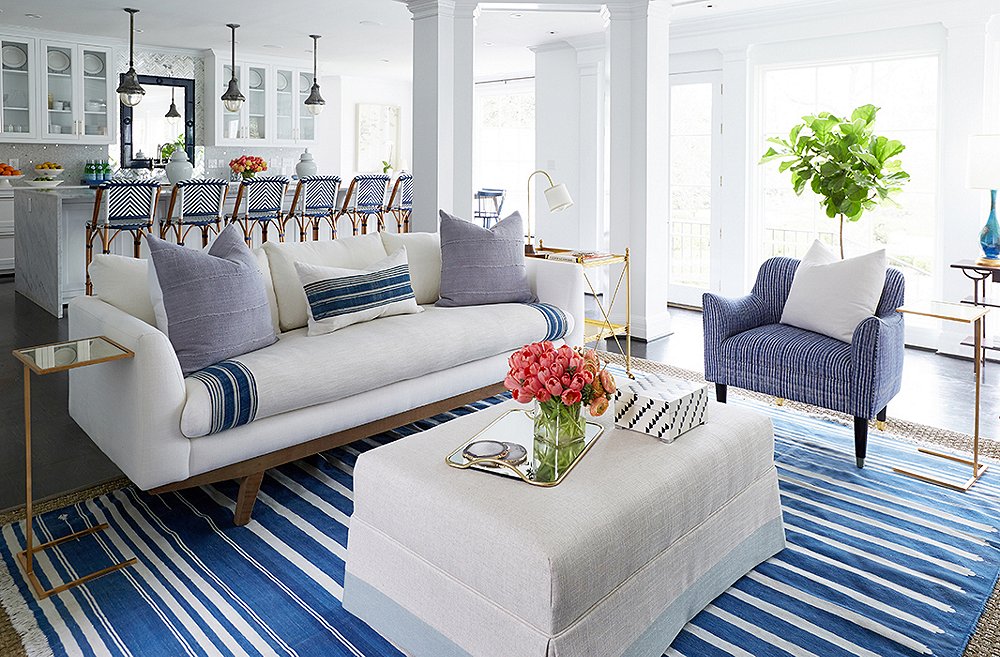 Bring in Blue and White
Forget the old saw about no white beyond Labor Day. White furnishings or walls are a tried-and-true way to brighten a space as the days get shorter and the nights get longer. (There's a reason whites and creams are a key component of Gustavian style, which originated in Sweden.) If pure white seems a bit stark or chilly for you, temper it with crisp blue for a dash of nautical panache. For the sunniest effect, shy away from moody blues and opt instead for clean, classic hues. Because white is a neutral and blue is as good as one, you can easily warm them up with reds, oranges, browns, and other colors later in the year, or you can layer on sheepskins, throws, and other cozy elements in the same palette.