Although the term itself is American, slipper chairs date from 18th-century Europe and remained largely behind closed doors for years. While the slipper chair is defined by its graceful armless design, low-slung proportions, and deep sumptuous seat, it was originally born out of necessity rather than aesthetic. Victorian women began their days by donning layers of heavy petticoats and having their corsets laced up. Thus swaddled and trussed, putting on one's own shoes or slippers was no small task. Enter the slipper chair, whose wide, armless stance could accommodate voluminous skirts, its low profile allowing maids to kneel and slip footwear onto their ladies.
In fact, a predecessor to the slipper chair was dubbed the farthingale chair, farthingales being the white-hooped skirts popular in 16th-century England. In our study of the seat's centuries of design variations, depending on the era, the slipper chair ran the gamut from elaborately carved and richly upholstered to sleek and streamlined.
Most notably, the legendary 20th-century designer Billy Baldwin's famous reimagining of the slipper chair is credited with taking the piece out of the boudoir and allowing it free rein throughout the house. Clean-lined and simple, it is the example on which many modern versions have since been modeled. These unadorned versions are still striking and can be star players in the center of a room or can play supporting roles up against a wall.
While the modern slipper is often plainly outfitted, it has come to be dressed up in fancier garb and decorative touches—with tufted details and nail-head trims, colorful piping and embroidered skirts, and even sleek or hefty bases. Read on for our stylish study of the slipper chair's enduring style, and see how one (or a matching pair) can slip into any space in your home.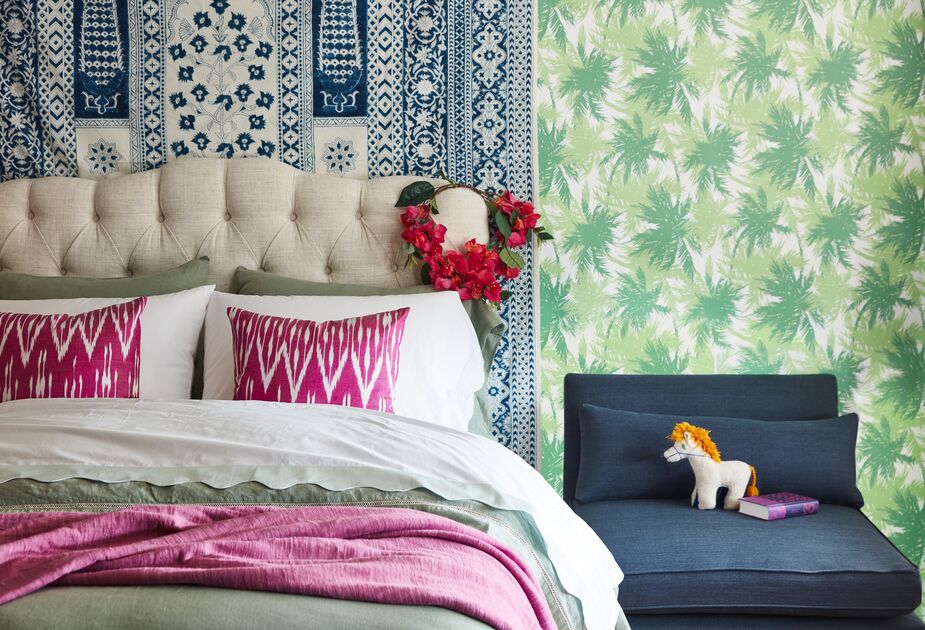 Fill a Nook
Thanks to their slender silhouettes, slipper styles are able to furnish areas much too small for larger pieces. Any corner or landing can instantly become an intimate seating area with the addition of a pair of chairs or a space for reading and savoring alone time.
Seat More Guests
Their lack of arms makes slipper chairs an ideal option for petite dining areas. You can squeeze in a few extra seats for dinner guests, then quickly pull away and store them when they're not in use, a task made easy due to their lightweight frames.
Finish a Bed
Bring a little drama to the bedroom with a couple of slipper chairs placed at the foot of the bed. Tufting makes the perches especially plush—perfect for taking off shoes or relaxing with a book before lights off.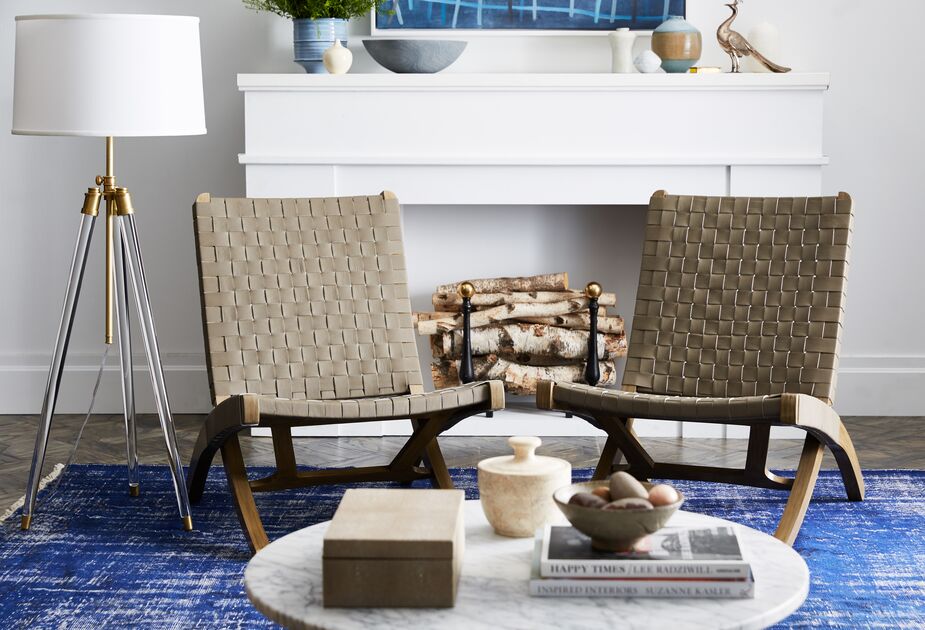 Try a New Twist
Because the slipper chair is so simple in form, it practically begs for reinterpretation. We especially love rattan bases, which can be placed in a solarium or on a sun porch, or sharply angled legs, which give a Mid-Century Modern vibe. Two of these + one low table = one amazing sitting area.
Or Go Classic
A slipper chair with tufting, a curvaceous back, and turned legs brings Old World allure to even the most compact spaces. One would be an ideal companion to a vanity; two at the foot of the bed are a dramatic substitute for a bench.
Make It Modern
While times have changed since the slipper chair first came into vogue, this versatile seat is still a standout in any room. Today's versions are made for casual living with plush, comfortable upholstery and clean lines that work everywhere from the living room to the bedroom. Try a pair to offset the sofa in a seating area, or add a single slipper chair to a neglected corner for an instant reading nook.