Spring has sprung, meaning it's prime time for entertaining (both alfresco and indoors) that brings the bounty and hues of the season to the table. Think place settings in light, uplifting hues, single-bloom floral moments in multitudes, crisp table linens, and the sweet scent of lavender to top it all off. Here, we break down the elements—and a few simple etiquettes—for a vibrant table perfect for the season.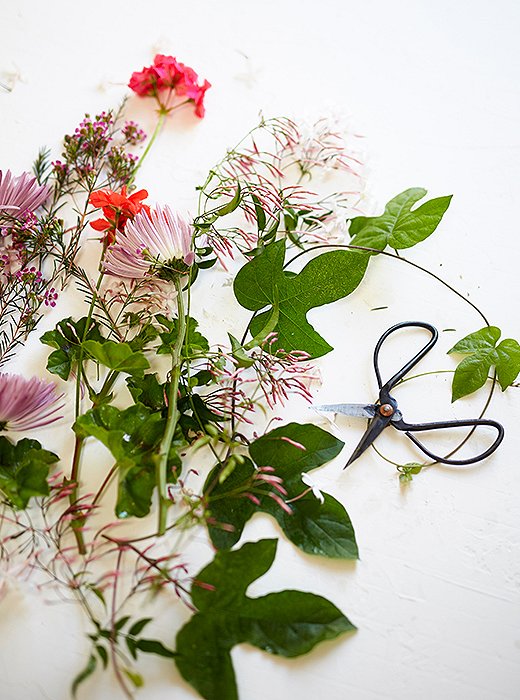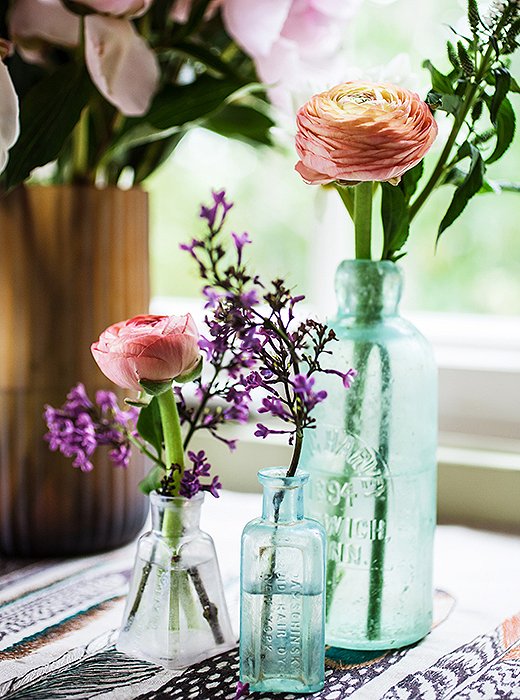 Florals First

Celebrate spring's array of colorful blooms by using them as inspiration for your table scene, rather than merely as a finishing touch. Whereas summer's about excess, March through May are about the beginning of bounty. So take a less-is-more approach with single-bloom arrangements of daffodils, tulips, and hyacinths from your gardens or the local florist. Equally light and lush are perennials such as ranunculus (for a hardier bloom) or feathery peonies (perfect in vintage vessels, old glass bottles, or handcrafted ceramics). Need a little arranging help for the perfect spring bouquet? Check out these chic tricks from New York's resident Flower Girl, Denise Porcaro, right here.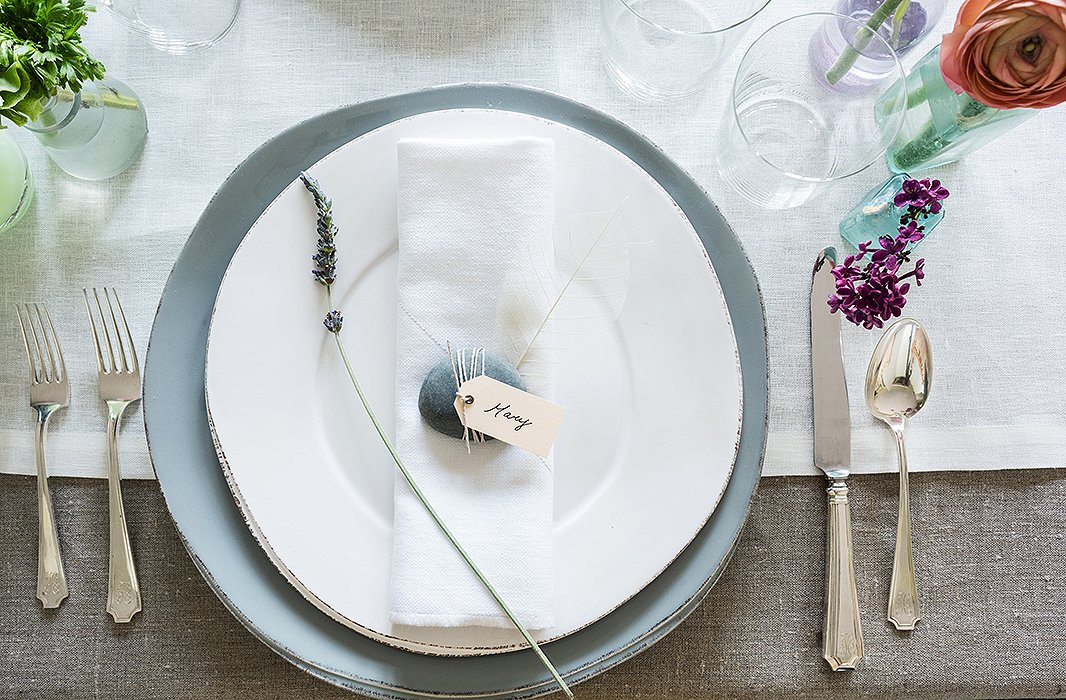 Get Set with a Simple, Soothing Palette
Keeping to a calming palette of gray, beige, purple, and blue for your place settings will provide beautiful contrast to bright and vibrant spring bouquets. Natural materials and sinuous shapes for your dishes, place mats, and flatware will help play up the soft aesthetic. Here, a single stone turned place card makes for a surprising token that tops off the serene palette.
Do Remember Table Etiquettes
For a Casual Setting
There's something to be said about proper table settings regardless of season. For a little help we turned to the Emily Post Institute to get the quick final word on doing place settings correctly—and beautifully. First, the order of a more casual place setting can easily be remembered with the acronym FORKS. From left to right: F for fork, O for plate (because plates, like Os, are round), skip the R, K for knife, and S for spoon. Then arrange your tabletop into place—drinks in the upper right; bread and butter to the upper left (as seen above.)
For a Formal Setting
If you're serving up a menu consisting of three or more courses, complete your spread with a formal place setting. Do as traditional hostesses do when arranging theirs: Knife blades always point inward, napkins always grace the top of plates, and no more than three elements flank either side of the plate at any given time. Unless, of course, you're serving oysters (we love it with champagne); there's a fork made just for the occasion that serves as the only exception to the rule. Fair enough, we'd say.
A Matter of Manners (As a Guest)
From Liv Tyler and Dorothea Johnson, the dynamic duo who penned Modern Manners, three fine points on playing the part of your hostess's best guest:
Wait to be seated (seriously). If place cards aren't on the table, wait for your host to indicate where your seat will be.
Know your flatware etiquette. The number of silverware at a place setting depends on the number of courses to be served. The simple rule of thumb: Start with the flatware that is farthest out, and work your way in toward the plate as the meal progresses.
Take your meal slowly. It sounds simple enough, but we often forget that beyond good food and good wine, a meal is meant to be enjoyed over a few hours of good conversation. Eat in small bites; you'll find it easier to join the conversation.