Even if you're not the resolution-making type, it's hard not to love the fresh-slate feeling that January brings. But as you're cleaning out the clutter and clearing out the excess, don't forget to inject a little style into the equation. From the pantry to the kitchen cabinets to the utility closet, your home's most utilitarian spaces offer plenty of opportunity for decorative endeavors—updates that are sure to, in the words of organizing guru Marie Kondo, "spark joy." Read on and get inspired to spruce up your space with style.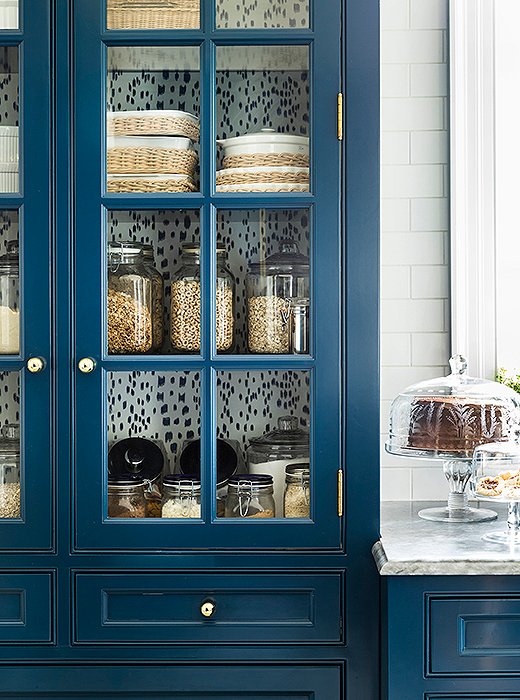 The Kitchen and Pantry
Play with color and pattern. Small spaces such as the pantry are ideal spots to experiment with your decor. Try wallpapering the back of a glass-front cabinet for just a peek of pattern, or paint the pantry shelves in a bold hue that contrasts with your kitchen.
Display your favorites. Can't bear to part with that rarely used silver teapot or quirky souvenir mug? Don't hide it away in the back of the cupboard; instead, give it pride of place on a high shelf where you'll see it every day but it won't take up high-traffic real estate.
Go light and bright. There's no denying the power of a fresh coat of white paint to brighten up a room. Go one step further by refreshing the lighting in your pantry, swapping out harsh fluorescents for stylish fixtures that cast a welcoming glow.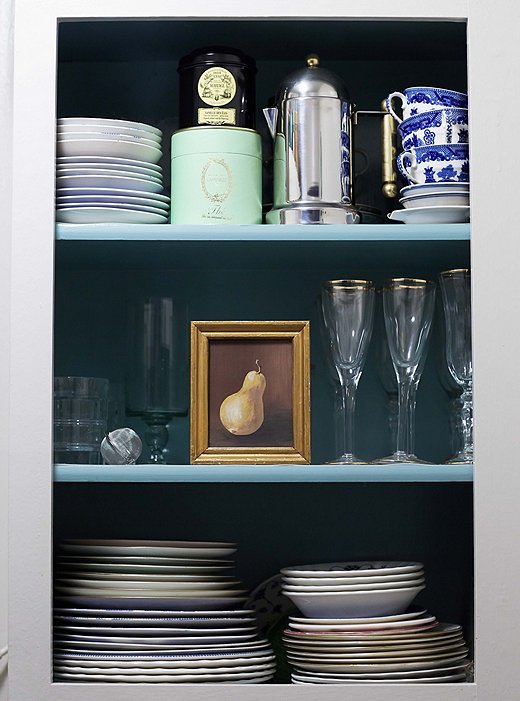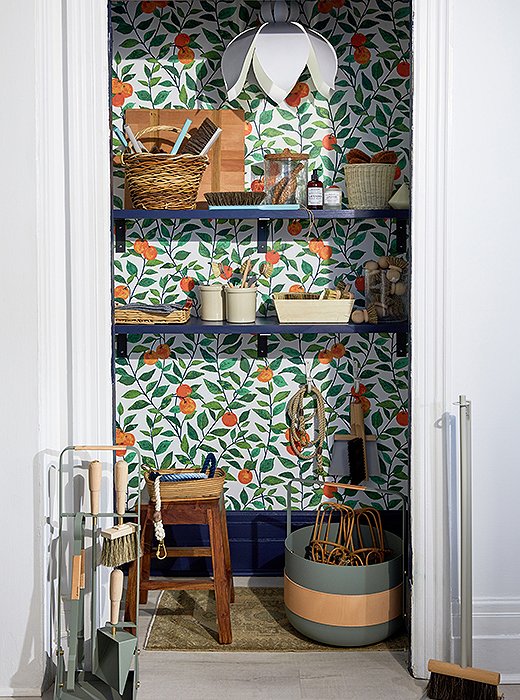 The Utility Closet
Make it pop. If you're opening the utility closet, chances are you're about to embark on a not-so-fun chore. So make sure the closet itself offers a visual treat, whether in the form of lively wallpaper, a favorite paint color, or beautiful storage containers.
Shine a light. If space allows, lose the bare bulb and install a lighting fixture with some flair. It's an unexpected touch that'll make the space feel more in line with your style.
Decant, decant, decant. Brightly branded plastic packaging can put a damper on any decor. Instead, decant everyday staples—detergent, dryer sheets, dishwashing pods, and the like—into glass, ceramic, or metal containers for a more streamlined look.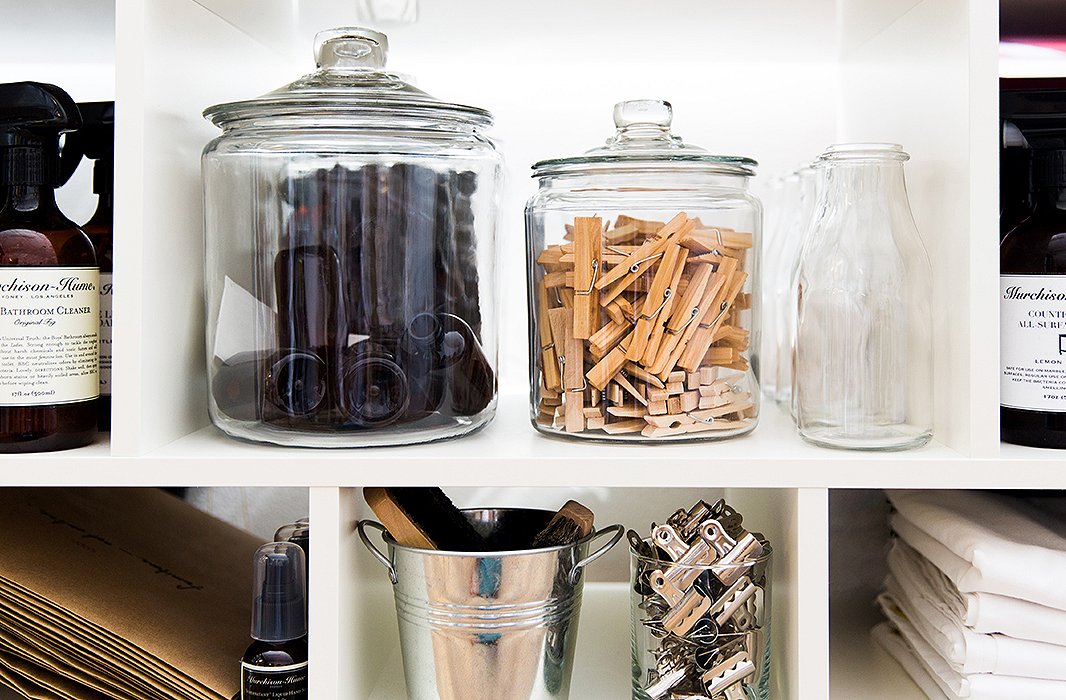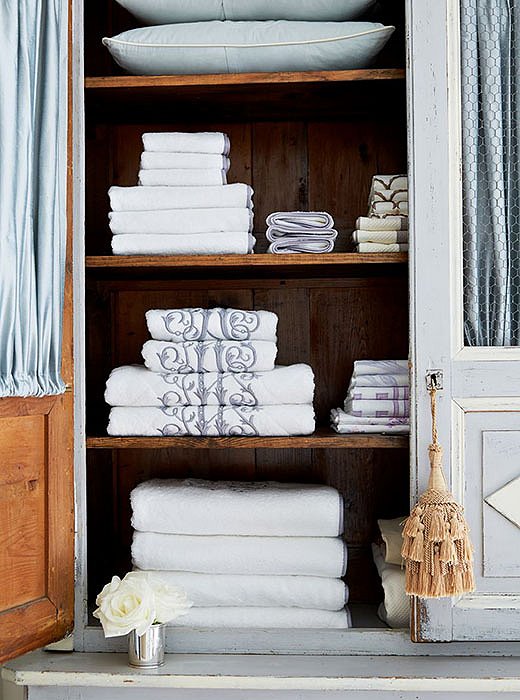 The Linen Closet
Put your best fold forward. If any of your bedding or towels feature embroidery, colorful trim, or other adornments, fold the pieces in such a way that this detailing faces outward. Not only will it make items easier to identify, but it'll also lift the look of your linen closet as a whole.
Dress up the shelves. Just like kitchen cabinets and pantries, linen closets can always benefit from a dash of decorative drama. Why not paint the inside of the door in an unexpected hue, or add nail-head trim to the front of each shelf? Even a small update can provide a big boost.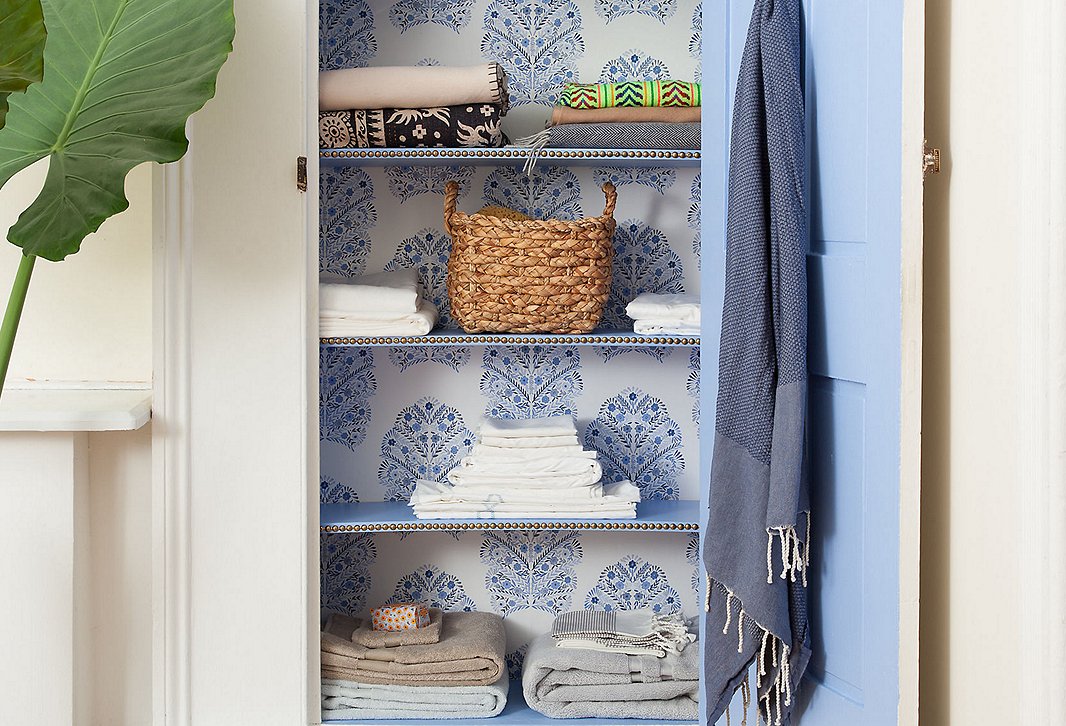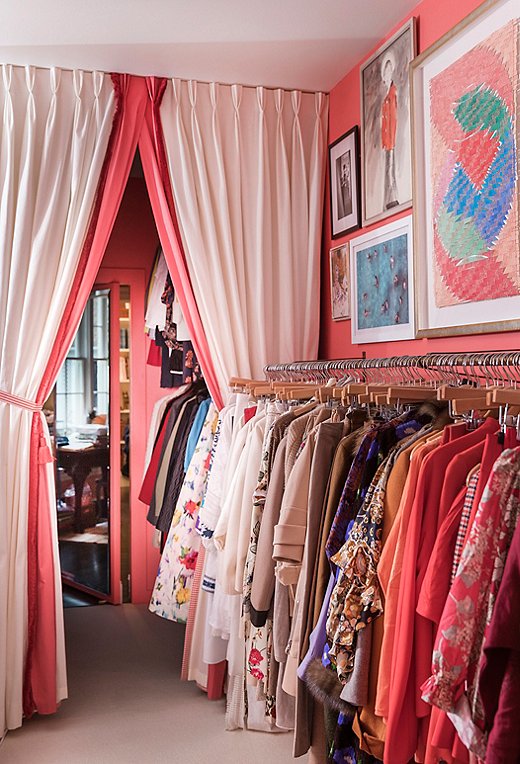 The Bedroom Closet
Show off prized pieces. Your closet is a reflection of your personal style. If your thing is shoes, make sure those beautiful heels and chic flats are front and center. Have a handbag collection you adore? Designate a prime spot for display and rotate your favorites in and out.
Decorate like you mean it. Drapery, wallpaper, paint, even artwork—there's no reason you can't deck out a closet as you would any other room. Whether you add a row of prints above your clothing rod or hang an ornate mirror at the back of a shelf, such decorative gestures will make your closet feel like an integrated part of your home.
Let the light in. If you're lucky enough to have a window in your closet, don't cover it up! Install shelves in front of the glass to maximize storage without losing light. (To ward off fading, install a UV-blocking window film.)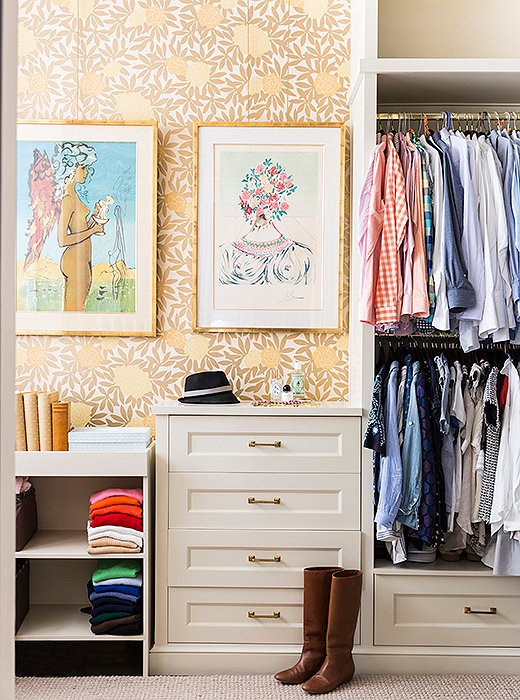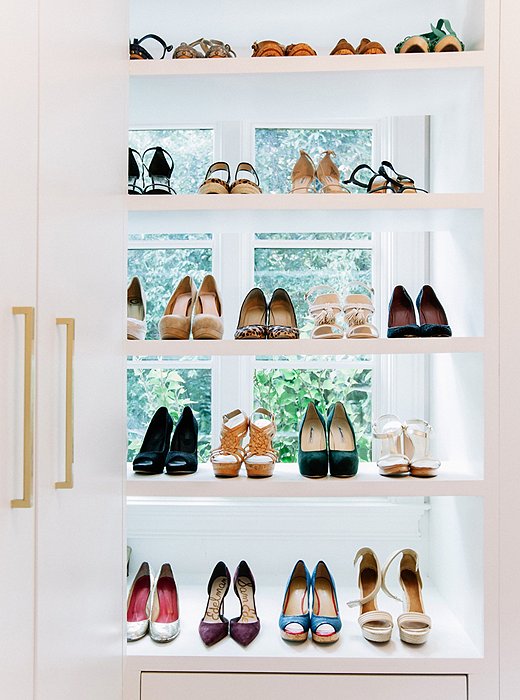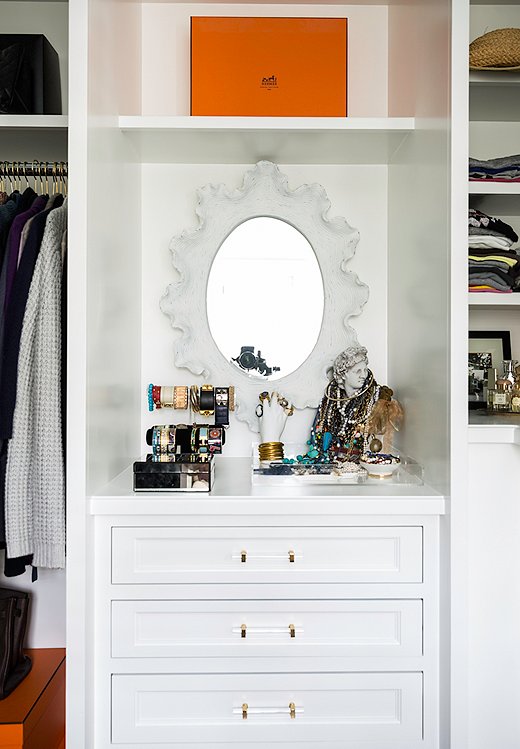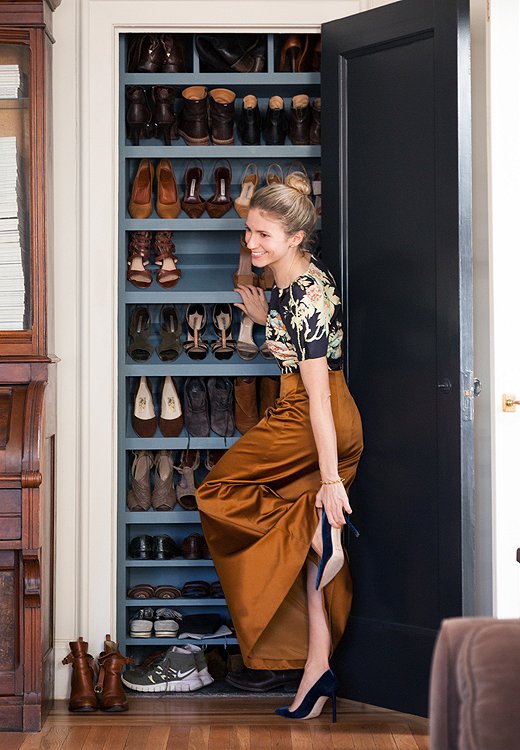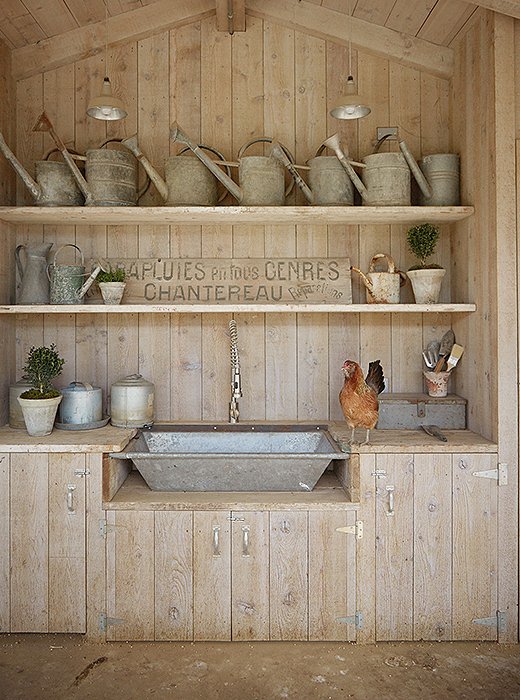 The Garden Shed
Add accessories. Even here there's opportunity to incorporate items you love. A collection of weathered pots displayed with intention can be as impactful as art; a vintage sign can give the space a cheerful backdrop.

Embrace natural materials. Plastic storage containers have their place, but whenever you can, we recommend sticking with natural woven baskets and wooden or metal bins. They are just as effective at corralling clutter but will help the space feel more like a real room.