For Connecticut-based interior designer Sam Allen, throwing a crowd-pleasing fall get-together comes down to a simple stylish formula: "It should have charm, beautiful touches, and good food." Those were the benchmarks for a recent soiree Sam pulled together for friends and family that was all about elevating the traditional tailgating party at home.
The charismatic decorator combined indoor comforts with luxurious accents (think vintage hotel silver, woolly throws) and classic tailgating fare for an unforgettable event. We stopped during the party prep to get his simple yet chic entertaining tips.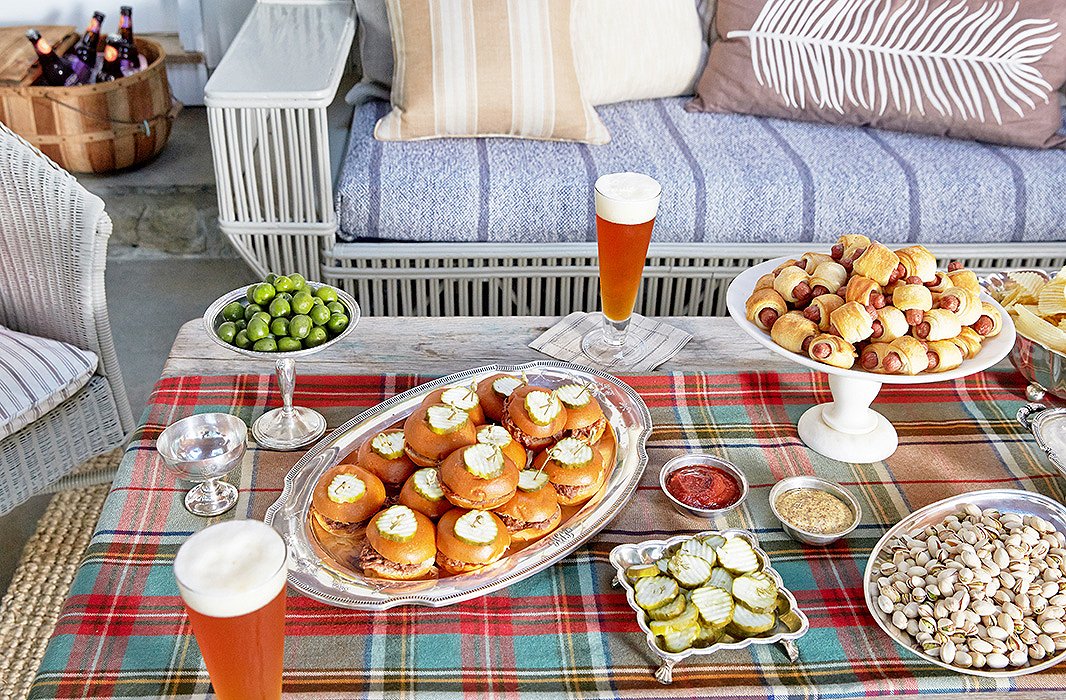 Tip #1: Use Presentation to Elevate
Sam opts for a casual, self-serve coffee table spread of classic tailgating fare—pork sliders, pigs in a blanket—but serves it all up in chic style with silver platters and porcelain cake stands. "I like using a variety of interesting platters or vintage hotel-silver cake stands," says Sam. "I think silver elevates almost everything; it's a given." Since games are inevitably grazing affairs, snacks that are easy to replenish are ideal. To minimize food prep, consider asking your favorite restaurant if you can order a dish in bulk, like Sam did from his favorite spot for pork sliders, so all you have to do is heat, plate, and serve.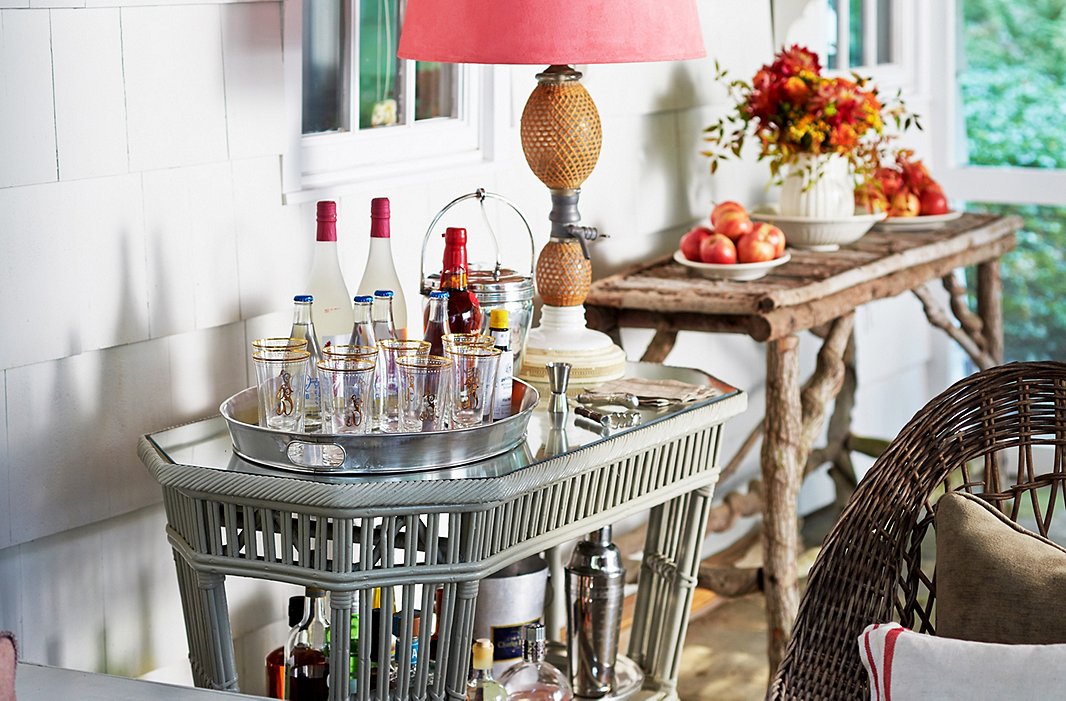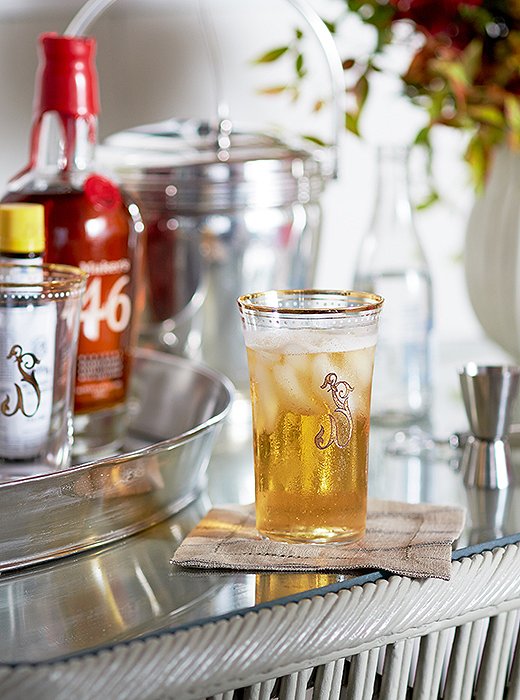 Tip #2: Give Good Bar
While Sam channeled the collegiate spirit of a classic tailgating party, he took a more sophisticated (and host-friendly) approach to the bar. He turned his two-tier side table into a compact and stylish bar setup and arranged a silver tray with his own collection of gold-rimmed monogrammed glasses for guests to help themselves to. "Nothing looks better and more inviting than a perfectly stocked bar," Sam says. "Some cocktails or beverages should be in pitchers, some in glass, some in silver—just keep it pretty and edited." Given the theme, Sam of course kept a selection of craft beers cooling on ice nearby.
Tip #3: Prep, Playlist, Party
Sam makes a habit of preparing everything before guests arrive, leaving only light finishing touches to attend to when the time comes. He firmly believes being prepared ahead of time is his secret to good hosting. "You as a host need to be out mingling with guests and facilitating it all. You can't be still working when guests are there," he says. "Have everything you need for the bar already in place, the food in the kitchen completely assembled except for last-minute displays, and a long music playlist that doesn't need someone to tend to it."