Throwing a party for kids, especially those between the ages of four and six, can pose a challenge for even the most seasoned of hosts. There's the food (at least one guest s bound to be a picky eater), the entertainment (what'll keep them calm and happy?), and the decorations, not to mention the matter of keeping things clean.

For a little advice on the matter, we turned to two moms with serious style résumés: CEO Jennifer Potter and creative director Audrey Margarite of Bunny Williams Home. Below, they dish on how to throw a stylish party that little ones will love—and that's fun for the grown-ups in attendance too.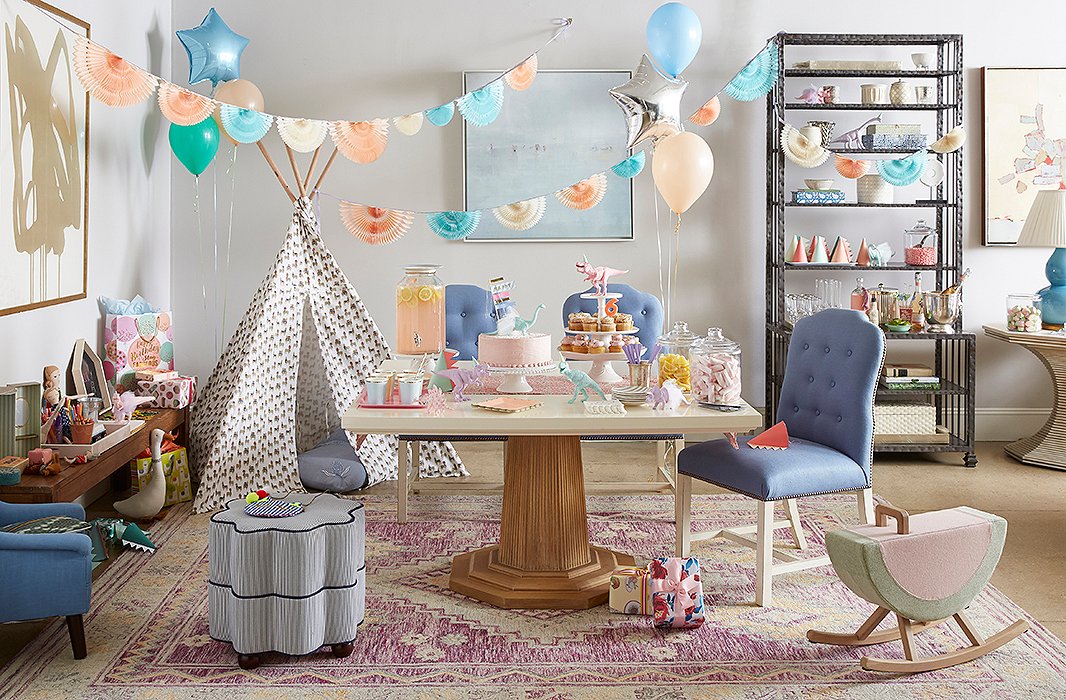 OKL: Is there an ideal time of day to throw a party for toddlers?
Audrey Margarite: Avoid afternoon nap time at all costs! There is also a threshold of how long these little people last. Most are done after an hour and a half, so if you can split that time with equal parts of food and fun, you'll be fine. Save the treats for the end, and don't let the party roll on without a clear end.
OKL: You chose the Georgica Table from Bunny Williams Home as the central piece for the party. Could you tell us a little more about it?
AM: It's so chic because there's a wonderful juxtaposition of natural tones that ground the base and then a clean, modern feel to the top. The design is also practical. It seats eight comfortably, and we've worked hard to build up the finish of the marble top to enhance durability. You shouldn't feel scared to actually live with beautiful furniture. We believe that decorating should encourage life and entertaining in every space.

You shouldn't feel scared to actually live with beautiful furniture.
OKL: Do you have any tried-and-true hosting tips when it comes to kids?
Jennifer Potter: Kids don't need a lot to have a really fun time, and I think we, as parents, have the tendency to overthink. At the end of the day, we all want a warm and comfortable space, a few festive elements, good food, and friends. Kids love a plan, but you don't need every moment scheduled. Keep it simple and allocate half an hour for play, half an hour for food, and half an hour for games. And make sure to feel comfortable in the space yourself—everyone will feed off your energy. 
OKL: Is there such a thing as inviting too many people?
JP: Definitely. Kids get overwhelmed. Too much of anything is sometimes just too much. I would think about how many people they are used to being around on a regular basis and make the party slightly bigger to feel special.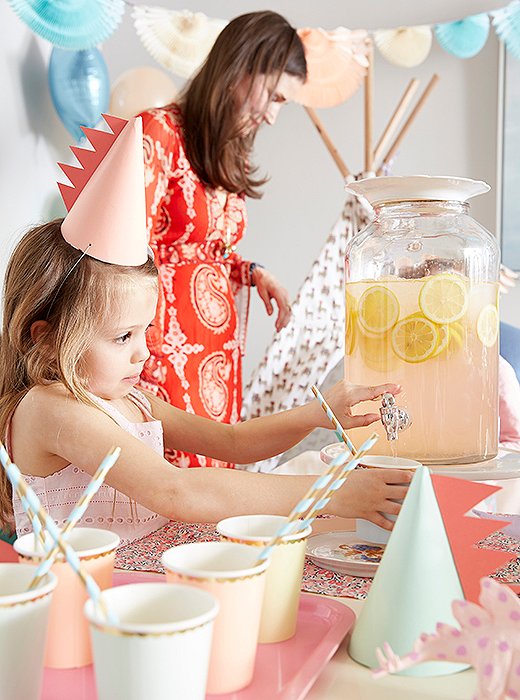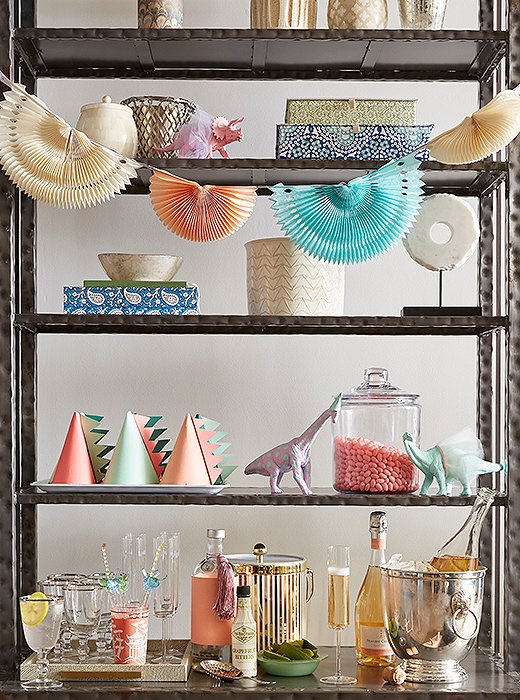 OKL: Do you get the kids involved in the preparty process?
JP: My kids love to be involved, especially when they are given "jobs"—even if they are as simple as choosing the color of cake icing or deciding where balloons go. They love feeling proud of what they've helped create, and that makes the party even more fun for them.

Party takeaways are always a fun idea. Let children take a balloon home with them, and box up cupcakes for them to enjoy later.