Her use of sumptuous materials, serene neutrals, and sophisticated silhouettes has made designer Alyssa Kapito a favorite of ours. In fact, she's a standard-bearer for one of the four key styles—the Curator—that define the One Kings Lane aesthetic. Since founding her eponymous New York-based firm, Alyssa has designed homes from coast to coast and been featured in Architectural Digest, Elle Decor, and Dwell, among others. Now we're thrilled to spotlight her in our latest Tastemaker's Edit. An evolution of our popular Tastemaker Tag Sales, the Tastemaker's Edit features product curations handpicked by some of our favorite designers and muses—and Alyssa qualifies as both. Here, she talks about some of her favorite design eras, materials, and collectibles.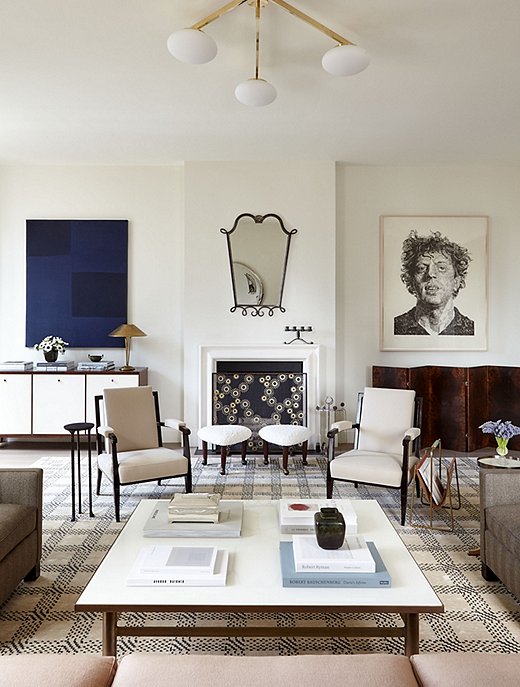 One Kings Lane: How would you describe your style at home? 
Alyssa Kapito: Classic but still a bit contemporary. I love to mix old and new and for spaces to feel collected.
What current design trends are you loving?
I don't know if it's a trend, but I think people are becoming a lot more savvy and educated about what they are buying, which I think is wonderful.
What is your most recent purchase for your home?
I just bought a tiny little [François-Xavier] Lalanne Coquetier Oiseau egg cup at auction. Everything Lalanne created had such whimsy and makes me smile. I treat it like an objet, and it's currently sitting within a floating shelf in my apartment.
What is your favorite room in your home and why?
My living room! It's where all the good pieces are.
Where have you traveled to that you find most inspiring?
Capri, Italy, is my very favorite place to unwind and recharge. I always feel ready to hit the ground running at work when I come back home. For aesthetic, Paris and Copenhagen are phenomenal, and I've heard incredible things about design in Japan, though I haven't been yet.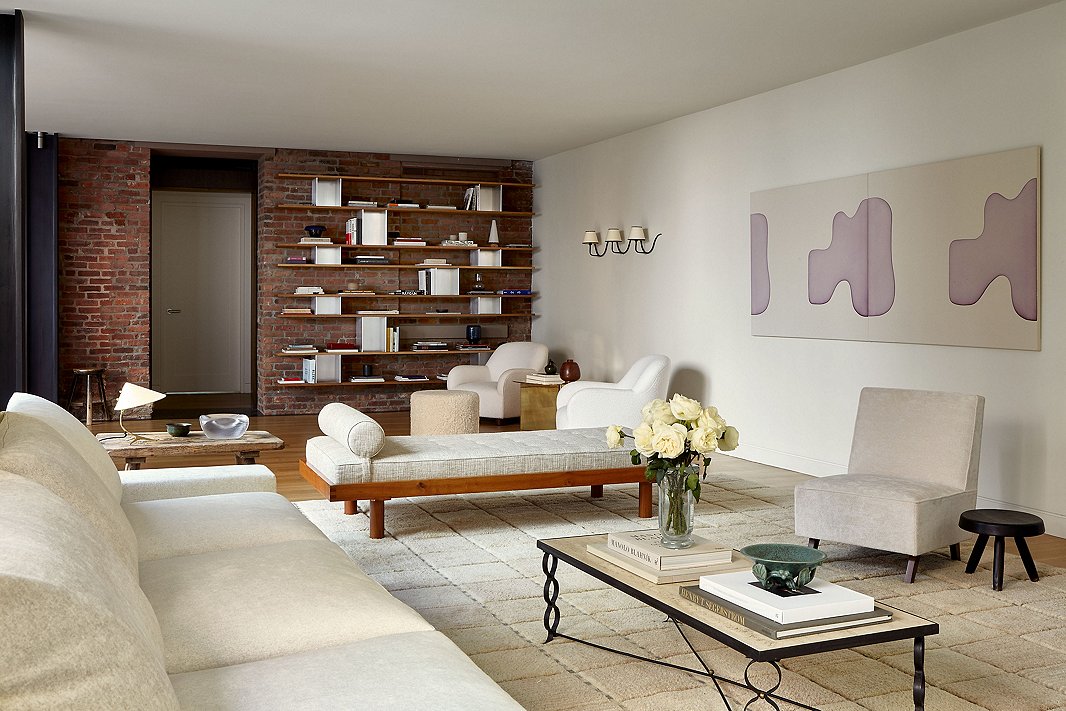 Are there specific product types and materials that you gravitate to?
Bronze and parchment are probably my favorite materials, followed by steel and plaster.
Is there a specific designer or historical style you are influenced by?
Art Deco, Bauhaus, and French Moderne. I also love the Calvin Klein '90s influence on interior design, that really minimalist white-box aesthetic.
Are there any specific time periods you are drawn to?
I'm pretty obsessed with what furniture makers were doing in Europe in the 1930s and 1940s. It was such a drastic change from classical furniture, and it still feels so relevant.
Do you incorporate vintage pieces in your home?
Yes, definitely! Vintage adds a level of patina that just can't be achieved otherwise.
Do you collect anything?
I collect a lot of pottery from the 1940s.