In a world that's become increasingly automated, discovering designs that are crafted with care feels like a breath of fresh air. That's why we love our collection of artisan-made textiles: Created in collaboration with craftspeople from all over the world (Ethiopia, Guatemala, and Vietnam, to name a few), they're pieces that add rich character to the home—and benefit the local businesses and economies where they're made. Here, learn the inspiring story behind some of our favorite brands making pieces with both style and substance.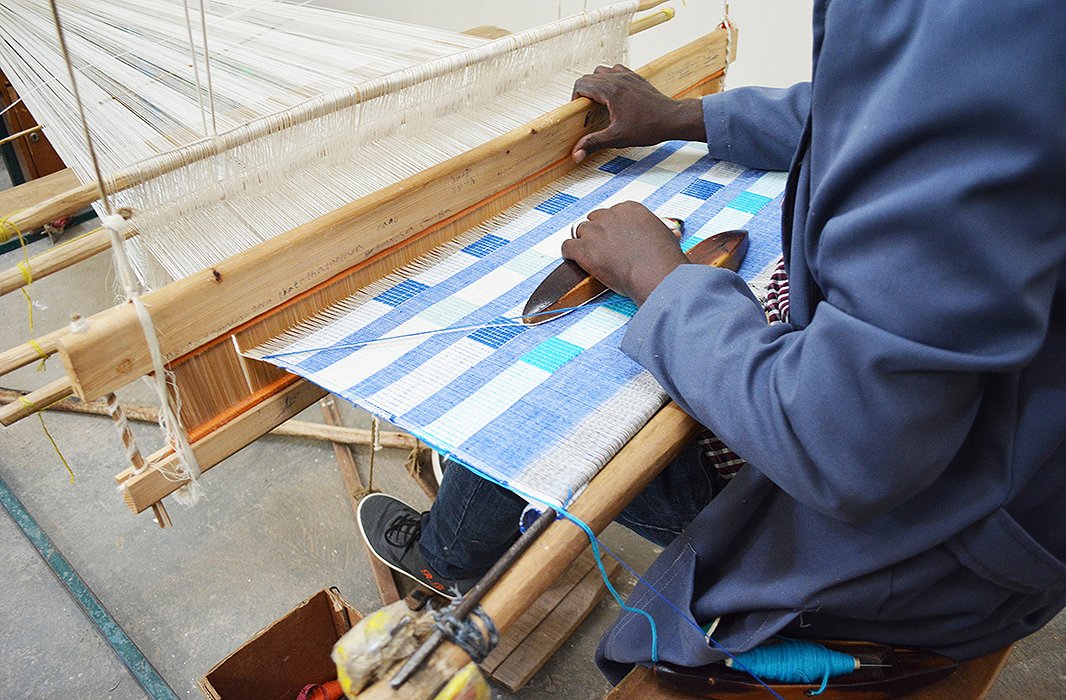 Bolé Road
The founder: Hana Getachew founded Bolé Road by combining two of her greatest passions: her Ethiopian heritage and her background working in design and architecture. Born in Ethiopia, Hana grew up in a household filled with vibrant textiles, and she wanted to start a company that celebrated those designs while promoting the artisans who create them. The company name comes from the Bolé neighborhood of Addis Ababa, Ethiopia's capital, where Hana lived as a young child.
The mission: In addition to employing local artisans as a way of helping to revitalize the Ethiopian economy, the brand want to make education easily accessible to all Ethiopians. Part of Bolé Road's profits go to imagine1day, an initiative that aims to bring quality schooling to every adult and child in the country by 2030.
The artisans: Bolé Road works directly with weaving collectives and small women-run businesses in Ethiopia. All use time-honored, high-skill techniques that have been passed down from generation to generation.
The designs: Hana dreams up Bolé Road's designs from the brand's studio in Brooklyn before handing them off to the artisans in Ethiopia who bring them to life. Starting with ethically sourced raw materials, the artisans use a loom to handweave textiles in small batches, which are then turned into gorgeous one-of-a-kind pillows and blankets. The designs are an updated take on traditional Ethiopian patterns, paying homage to the past while feeling fresh for the present. 
Archive New York
The founder: Amira Marion founded this Brooklyn-based brand in 2014. Having fallen in love with the unique Guatemalan textiles her parents brought home from their frequent trips to the country in the 1970s, she wanted to create a platform to reinterpret and recreate these designs for the modern day.
The mission: Amira seeks to honor and preserve the vibrant Mayan culture from which the textiles originate and to support the age-old craft of textile design.
The artisans: Archive New York sources rare, unique, and often historical textiles from all over Guatemala, then works with artisans in partnership with local nonprofits to turn these textiles into new designs.
The designs: Using fair-trade practices, Archive New York produces vibrant throw pillows and blankets. Some are handwoven on a loom, while others are silk-printed based off Guatemalan textile designs.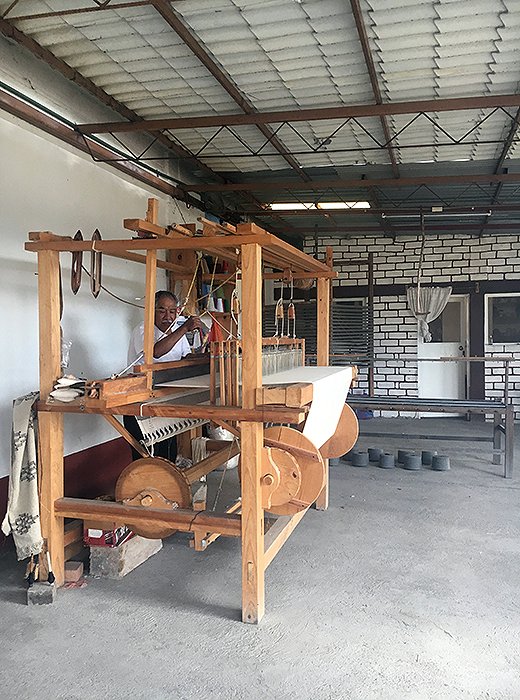 Paradise People
The founder: Paradise People is the brainchild of Elizabeth Kennedy, a native of the Pacific Northwest who currently resides in L.A. Her goal: to design a versatile, stylish blanket that could be used both indoors and out.
The mission: Not only do Paradise People blankets look good, but they're environmentally sustainable and ethically produced too.
The artisans: Weavers in Oaxaca, Mexico, craft Paradise People's designs using locally sourced cotton. The brand has also created designs exclusively for One Kings Lane in collaboration with artisans in Turkey.
The designs: Though they're perfect for a day at the beach or the park, Paradise People blankets work just as well indoors. We love them as vibrant tablecloths for casual parties, and they're easy to throw onto the sofa or the end of the bed for a little extra color. And though they may look delicate, these blankets are (wonderfully) machine-washable.

Shupaca
The founders: After traveling to Ecuador and falling in love with the country's soft alpaca-wool textiles, husband-and-wife team Andrew and Lori Schuster founded Schupaca (yes, the name comes from combining Schuster with alpaca).
The mission: The Schusters strive to create environmentally conscious products made with fair-trade materials, all while fairly compensating and supporting the economies of the artisans who craft them.
The artisans: Shupaca works with South American craftspeople to create its designs using methods that have been around for hundreds of years.
The designs: The fabrics are woven by hand on wooden looms using wool from local alpacas, which are ethically shorn like sheep to help them stay cool in the warmer months.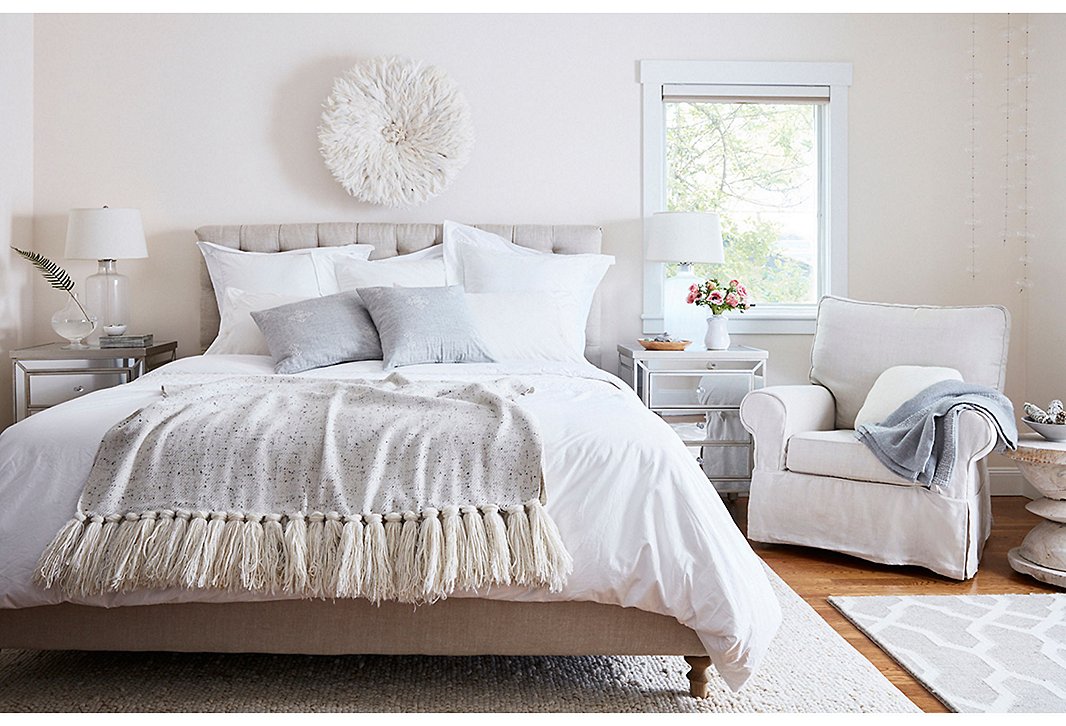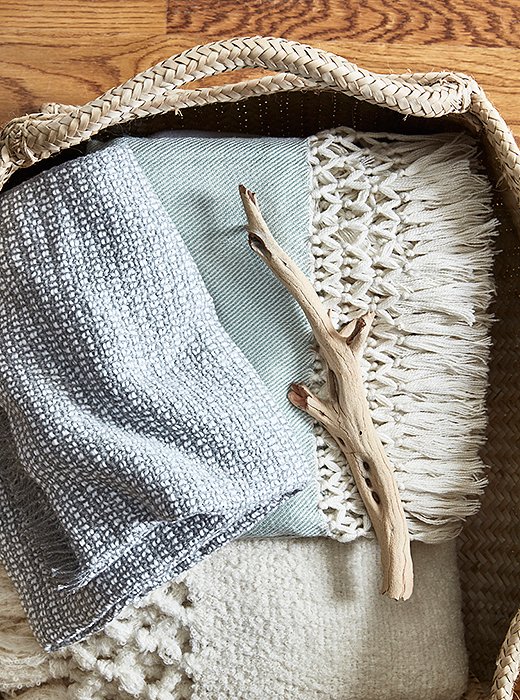 Sefte
The founders: Twin sisters Jenn Pearsall Kobert and Sarah Pearsall launched Sefte in 2008, both to stay in close touch with each other (they live on opposite coasts) and to make the gorgeous products they craved in their homes. After toiling away in hectic careers, Jenn and Sarah wanted to create something to help people slow down and to support the wonderful artisans—specifically women—whose designs they came across in their travels. From this, their line of impossibly dreamy textiles and bedding was born.
The mission: Sisterhood has always been at the heart of Sefte, and not just because the founders are twins. At its core, the brand is about providing women with jobs so that they can support themselves and their families.
The artisans: Sefte's designs are crafted by female artisans in Peru and Vietnam—all by hand and with the utmost precision, skill, and care. Without their jobs with Sefte, many of these women would be forced to leave their family homes in the country to find work in the city.
The designs: Airy percale sheets, chic tasseled pillows, the coziest of throws… All of Sefte's pieces are designed with a casually elegant aesthetic, meant to turn your home into the ultimate sanctuary.